There are so many short hairstyles for women over 50 which can make anyone flatten. From short bangs to pixie, to bob to edgy hairstyles. Varieties are so many and at the same time, they are modern, classy and all based on today's trends which give you a more updated look. So all you young ladies out there get set and make yourself ready to try something new for this New Year season.
1.     Feathery layers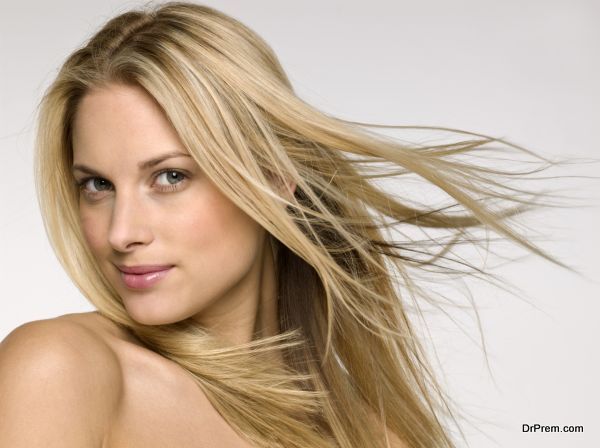 Asymmetric bangs and razor-cut layers with off-center part are what all you need when you want to flaunt something new this festive season. Feathered hairstyle has fine textured layers. The layers are the most important highlight of this hairstyle and it is done very creatively, sometimes with a razor too.
With the razor, it gives a very nice texture to the short hair with a variety of layers in a layered cut. With the layers, it lightens the weight and volume of your hair which looks even more attractive. It looks nice on people who have a lot of hair growth and have thick hair. For the older women, you can add and try lighter color for giving like a balayage look to your hair.
2.     Bangs add youth
Bangs are something which can make any haircut attractive and stylish. It doesn't matter what age group you are from, bangs can give you a very nice look. One of the most important benefits of this hairstyle is it makes you look younger and take years off from your face. Short hairstyle with the bangs gives for trendier and it adds volume to flat, lifeless, boring and dull hair. It also works well for covering your hairline that starts to show off your scalp with time.
When bangs are stepping down to the eye, it instantly draws anyone attention towards your eyes and face. But do follow some of the maintenance as bangs have to be taken extra care. With the time, it grows up fast covering your eyes, so try to trim them when you feel that it requires a cut. Get some tips on how to blow dry on your own at home. Your stylist can give you some tips and you can save yourself going to the parlor again and again.
3.     An Elegant Pixie cut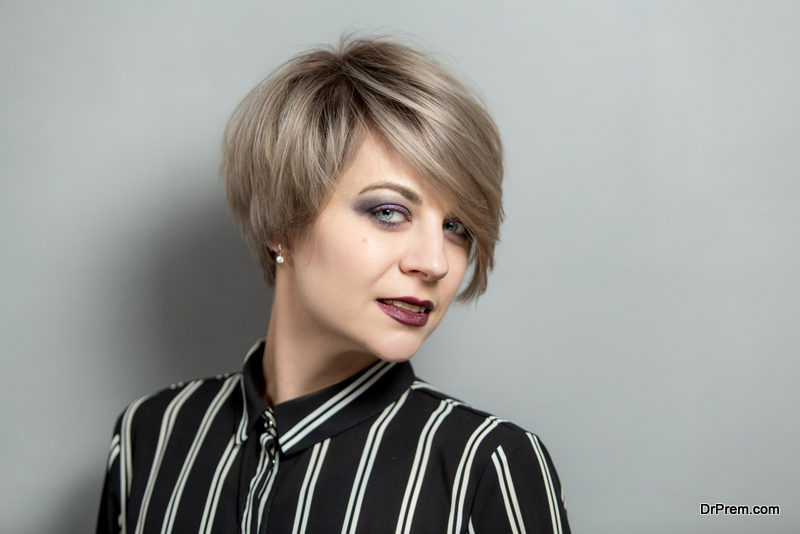 Pixie on the older women looks super cute as it adds the soft and sensual look to your face. It's a short haircut in which the cuts are short at the back and sides of the head and slightly longer on top with short bangs in front. This hairstyle makes you look younger. More and more layers make it a hairstyle full of volume.
Those having thicker hair get a perfect result but if you are having thinner one, you can add volume by adding some of the styling products. Those of you have a round face, this cut looks very attractive and makes it a little longer looking appearance.  Do consult your stylist before going for this cut. Depending on how you manage your hair every day it would make it easier for the stylish to work on them.
4.     Sleek short bob
A simple and sleek bob cut is what every woman should have in his 50's. This hairstyle is a classic timeless look that can be done by every woman depending on the haircut and length. Whether you want to have a classy look, a complete chic, or whether you are someone who doesn't want to go through any struggle while maintaining the hair, this should be one of your preferred haircuts for you as it gives you a break from your routine haircuts. It gives a style statement to every personality. If you want to make it look little different, add some dimension by going for some brown or dark chocolate highlights at the side or in front.
5.     Pastel Pink Layered Bob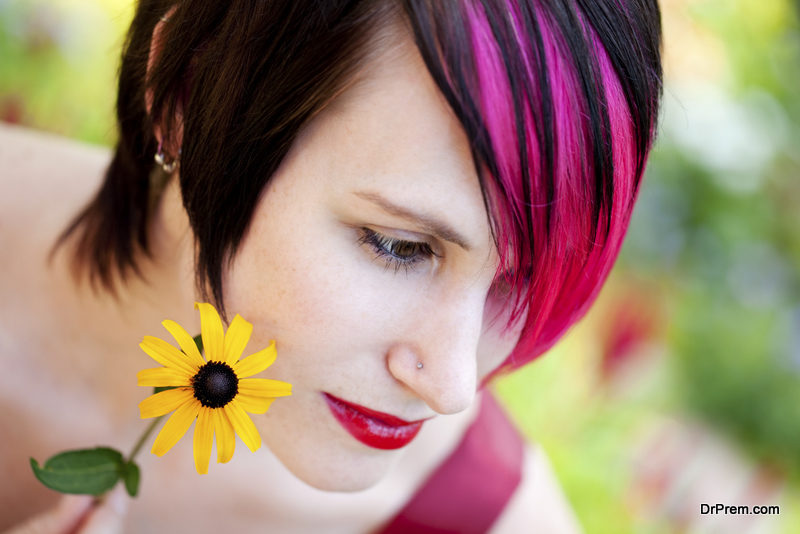 For making your hair attractive and adding some color in it, you can go for pastel pink layered bob which will give a different makeover to your look. Adding some nice shade of pastel pink is the new trend in fashion. It gives a break from your typical looking black or blonde hair. Do not afraid of getting the pastel shades just because you are in your 50's.
This might look gorgeous on your hair irrespective of your face cut. You just have to be confident to flaunt this pinky shade which will definitely make you more attractive. Get some nice layers and cuts on your hair and apply pastel pink shade to get some stylish yet sober hair look.
6.     Hip Short Haircut
This short haircut is the favorite of many of the celebrities. Making your classic pixie hair cut into a really modern take, this will add more definition to your hair with natural layers and wave. It can make a change at your appearance and also adds some freshness to your appearance. No matter whether your hair are thick, thin, curly, wavy or straight, this haircut looks extremely fine and gives a sober look to your appearance.
7.     Short Crop with Side Bangs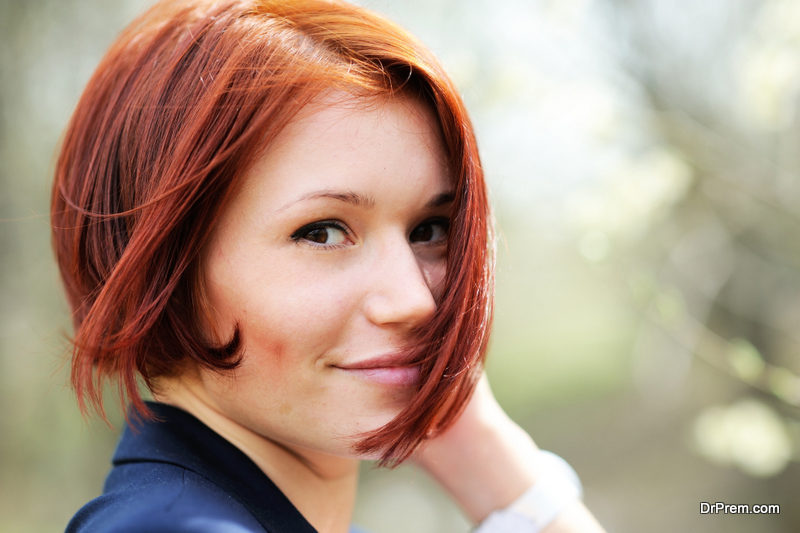 How about a short crop with bangs? It's one of the most attractive and hotter haircuts of the season. Short crops with side bang make for an amazing look and one of the most trending hairstyles. Women who are in their 50's can undoubtedly try this haircut as it keeps your style simple, soft, cool at the same time very easy to maintain. It gives a very feminine look to your face. These bangs you can just make it flowy or just tuck it behind your ears. This haircut is truly provided you with lots of confidence and attractiveness.