Easy, breezy, carefree summertime is nearly here! That means BBQs, beach days, and plenty of sun is coming your way. As you pack up your puffer and swap your scarf out for a sundress, make sure that you've got everything you need to slide into summer with style. Read on for our favorite must-haves for the summer months.
Statement Eyewear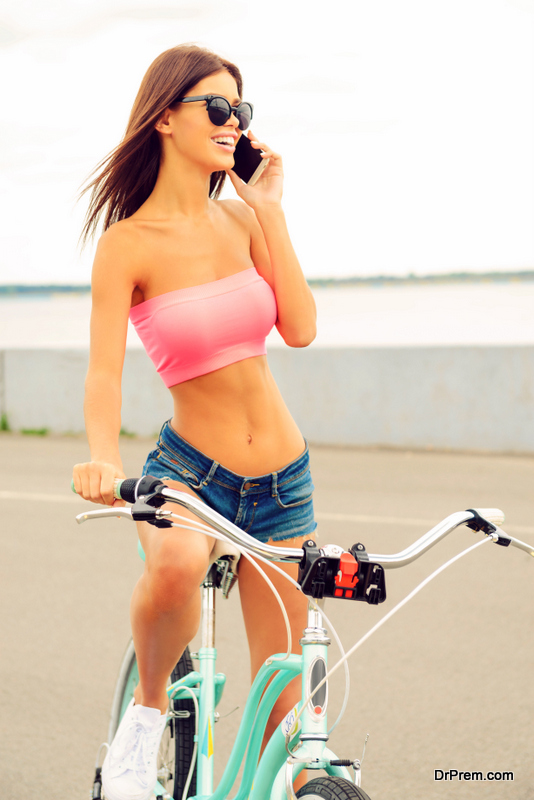 Let's face it: some summer days, it's just too hard to "try". When temps are pushing triple digits and you're bumming around town all day, a plain tee and a pair of shorts are just the right choice. Throw on a pair of statement specs and, voila, you've got a look, girl!
While 3-for-$20 cheapies can be tempting, it's time to kiss those goodbye. Not only are they poor quality, but they do nothing to protect your precious peepers. Harmful UV rays can cause lasting damage, including macular degeneration, cataracts, skin cancer, and even corneal sunburns. The point? Protect yourself.  Always opt for 100% UV protection, and polarized lenses whenever possible to prevent glare.
For statement eyewear that doesn't read "fast fashion", check out women's sunglasses from MVMT. They've got tons of frame styles and colors, and even some unique lens colors. Take a look at their Everscroll collection—clear lenses with 100% UV protection, say what?!
Breathable Footwear 
While sandals are the summer go-to, they're just not always practical. Maybe you're embarking on an excursion and just need a little more "support", or maybe your pedicure's a tad out of date. No matter the reason, a breathable shoe for summer is the perfect solution.
When selecting your summer shoe, the most important consideration is fabric. Natural fabrics are king in summer months, when synthetic fibers and leather just don't breathe like you need. Opt for cotton or canvas sneakers, instead. Also, consider whether you'll want to wear socks or insoles with your shoe. If so, make sure to snag a pair which allows you to do so. 
Beach Bag
 
Whether you're a coastal dweller or a 5-hour drive from a body of water, a beach bag is always appropriate. They hold all your junk with ease and just scream, "Summer!"
Finding the perfect beach bag depends on your lifestyle. For the spontaneous woman, a net beach bag is a total must-have. Toss one in your purse and you'll be prepped whenever the urge hits. They're uber-stretchy, so whether you're toting an extra bottle of sunscreen or a bunch of beach towels, you'll have room for it all. Got a lot of cute stuff? Show it all off in a clear beach tote from Urban Outfitters, with frosted sides for a little privacy. 
A Cute Cap
Don't forget to protect the sensitive skin on your scalp before heading outside! The cap was never out of style, but it's definitely come back in a big way in the last few years. No longer exclusive to baseball games, you can find a variety of cute caps that'll help you on the days you have a bad hair day (or those when you simply can't be bothered to pull out that straightener or curling iron).
Sunscreen
 
The most important accessory for summer? Sunscreen. While bronzed skin may be beautiful now, it's bad in the long run. See: melanoma, wrinkles, sun damage, and other not-so-pretty lasting effects.
This summer, ditch the Banana Boat all-over spray and opt for something a little gentler. Cult-beauty brand Glossier's Invisible Daily Shield is a great everyday go-to, while tried-and-true classic Neutrogena provides a bit more protection. For some light color correction along with your sun protection, IT Cosmetics CC+ Cream with SPF 50 rocks.
Grab these essential accessories before the summer arrives and keep your skin protected while putting your best fashion foot forward.
Article Submitted By Community Writer