Massage has been used to reduce stress since time immemorial. It basically involves kneading soft tissues in the body, which increase blood circulation and results in tension release. Scalp massage is especially popular because of its myriad benefits. Massaging the scalp stimulates the nerves and blood vessels in the scalp and therefore calms muscle tension around the head.
Effective scalp massages to include in your hair spa
Massage is also known to increase the production of endorphins and serotonin. These chemicals are body's natural mood up-lifters and anti-depressants. Scalp massage is also beneficial in relieving migraine pain and tension type headaches. Great thing about scalp massage is that you can do it on your own. Following scalp massages are considered most effective:
1. Effleuruge Massage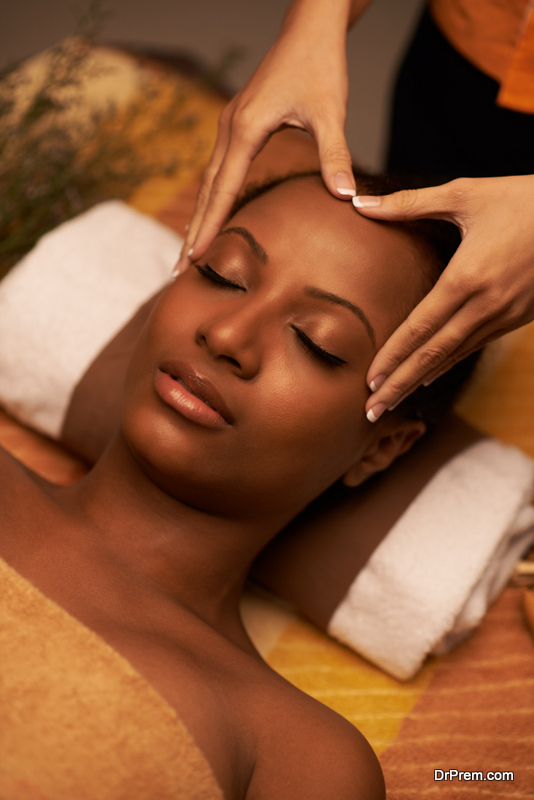 Effleuruge is a type of preliminary scalp massage in which hair lines are gently massaged either with one hand or both the hands or with pads of the thumb. In this type of massage, pressure is blood on blood vessels of the scalp. It thus increases the blood circulation in the scalp and makes scalp tissues stronger. Overall, Effleurage massage has a very relaxing, soothing and calming effect on the central nervous system.
2. Petrissuge Massage
Petrissuge scalp massage is another very effective scalp massaging therapy. This massage employs several rolling and pinching movements in circular motion so as to increase blood circulation in the scalp area. Sometimes light or heavy kneading like strokes are also applied. This massage is a vigorous stimulation process that is very rejuvenating.
3. Vibration Massage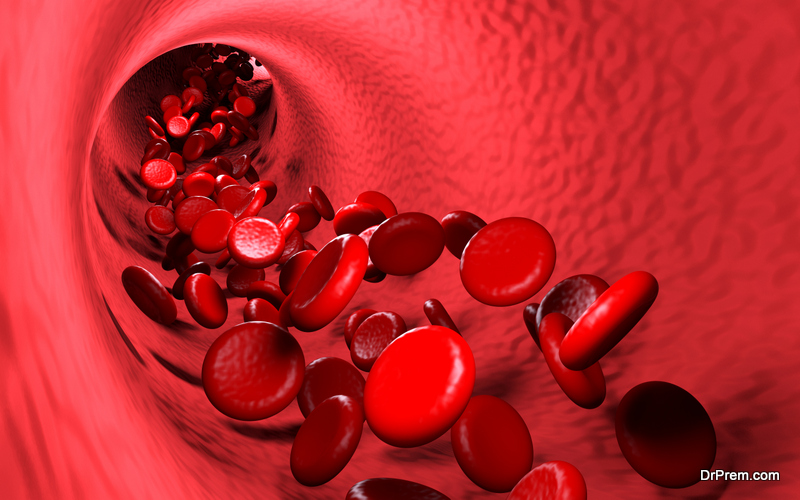 This is again a vigorous form of massage. Vibration massage is done onto the scalp using rapid movements with fingertips or palms. The technique is similar to that used for facials. There are small and soft motions but swift. This massage increases blood circulation in the scalp and is very stimulating for the nerves. It significantly relieves mental tension and brain fog. Vibration massage makes the scalp as well as hair soft and supple. It provides nutrition to hair thereby making them lustrous and shiny. It is also known to cure baldness and many other disorders of the scalp.
4. Hacking or Tupotement massage
This is a form of scalp massage wherein skin of the scalp if stroked with sides of the hands. This is known to increase blood circulation. However, hacking massage is not recommended to people who suffer from high blood pressure.
Relax, rejuvenate and replenish with these scalp massage tips
Massaging the scalp and hair with suitable oils can make the hair look healthy and lustrous. Apart from the beauty it offers, hair massage could rejuvenate your mental status and would help you relieve stress and shed out the burdens and give you a whole new fresh insight towards your daily chores. Here are a few hair massaging tips which can benefit in mental and physical detoxification.
1. Use Sesame oil and Almond oil are the best oils used for massaging the scalp and hair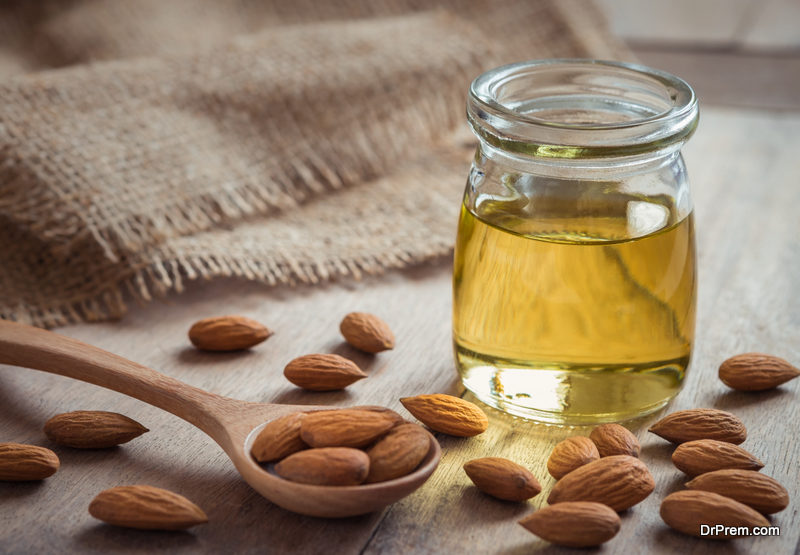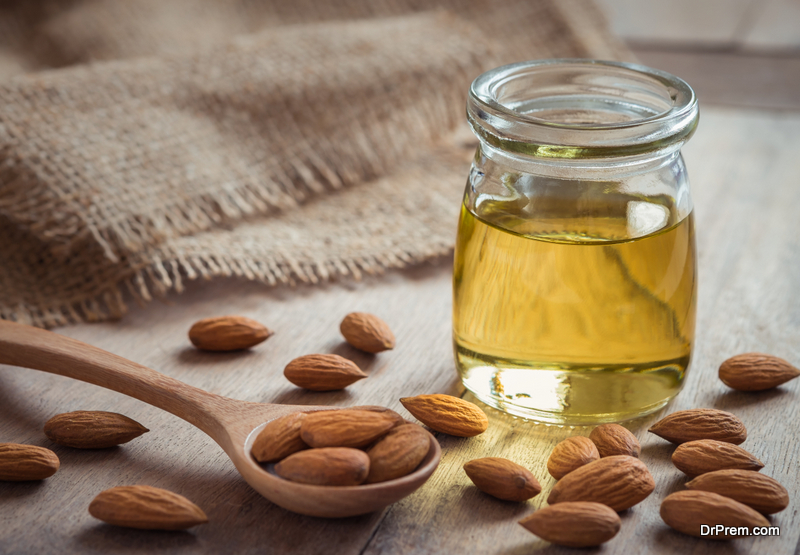 They are used as base oils, as they take away tightness and stiffness of the scalp and help in providing nourishment to the hair. These oils are preferred in healing various disorders as they penetrate easily into the blood stream.
2. Coconut oil is a well known massaging oil
Coconut oil contains various properties which help strengthen the hair and prevent thinning and grey-ing at an early age. In India, warm coconut oil massage is preferred for hair and body. Various herbs and hibiscus mixed with coconut oil, give you a very healthy looking hair.
3. A few ayurvedic oils are also used for hair massage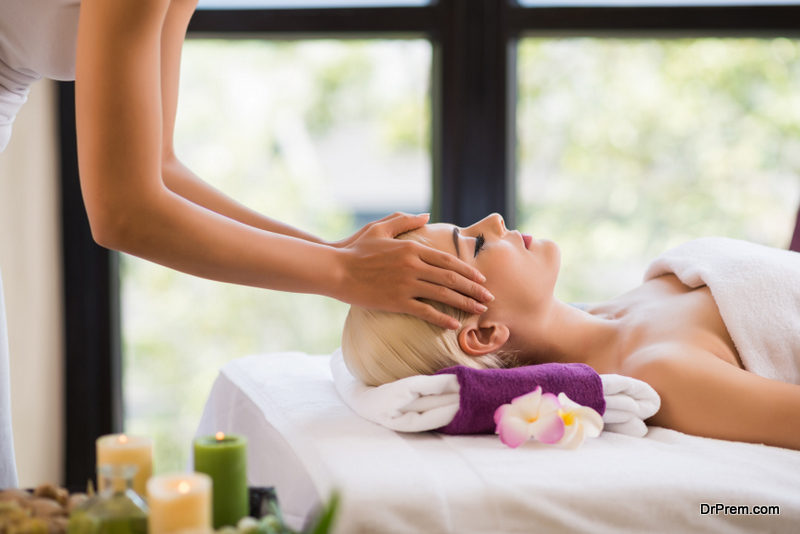 Ayurvedic oils are very good since they contain properties of various herbs. These oils are prepared by cooking the herbs in oil and later strained for further use.
4. Hibiscus oil during the summers
One of the best, the hibiscus oil, is used in hair massage as they have the property to retain hair color and strength the roots. It is well known for its cooling properties.
5. Use herbs like jasmine, lavender or even rosemary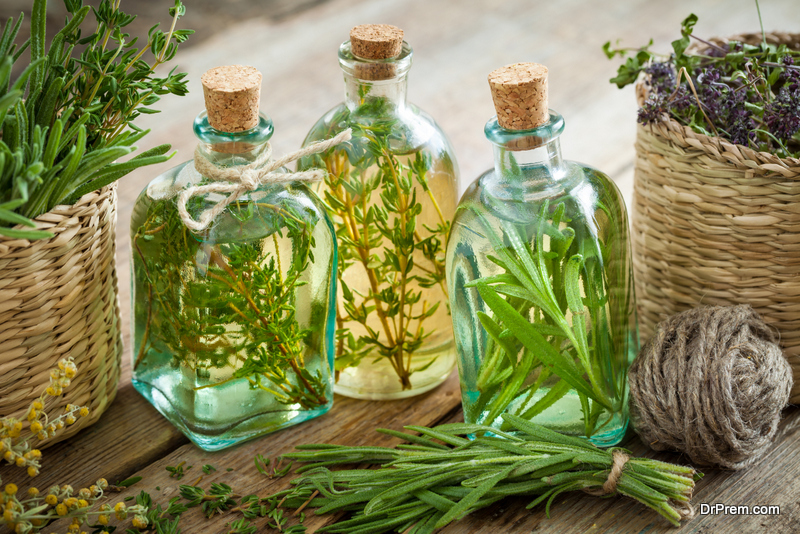 Herbs like Rosemary, Lavender and Jasmine are used essentially in hair growth, reducing premature grey-ing , thinning of hair and conditioning the scalp. They also keep the hair away from any stiffness or dryness.
6. Massaging your scalp at-least once a day is a must
Massaging is done by applying even pressure all over the head in a similar fashion. This should be done for at-least 3 to 4 minutes after which you experience a tingling sensation which makes you feel pleasant.
7. For Vata hair or to improve hair tichkness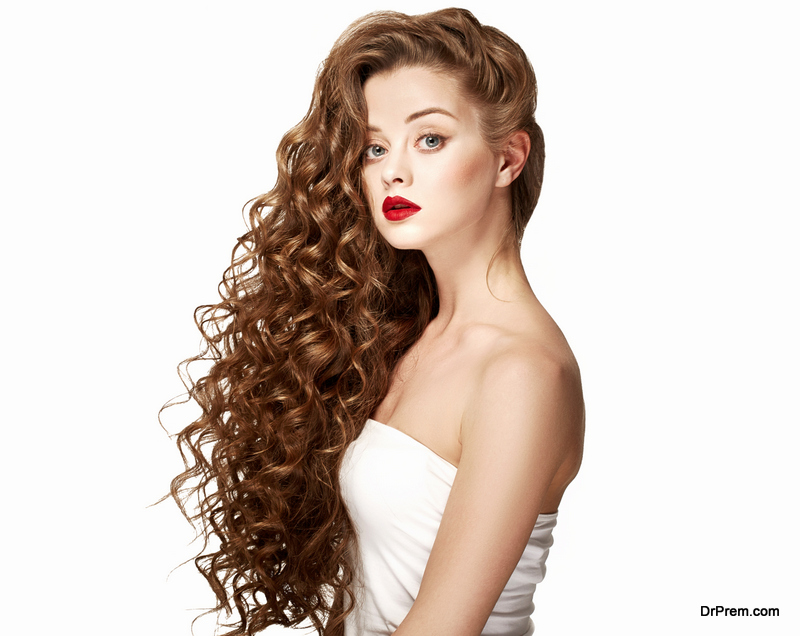 Ayurvedic oils containing Bracopa (brahmi) is the best as it helps in hair thickness, cools the mind and relaxes the entire nervous system.
8. Gooseberry is suitable for all hair types
This helps in purifying, cooling and nourishing the hair, is suitable for all types of hair. It is best suited for someone who has pitta kind of hair. Gooseberry prevents your scalp from getting dry and avoids flakes.
9. Margsa or need oil for hair and scalp purification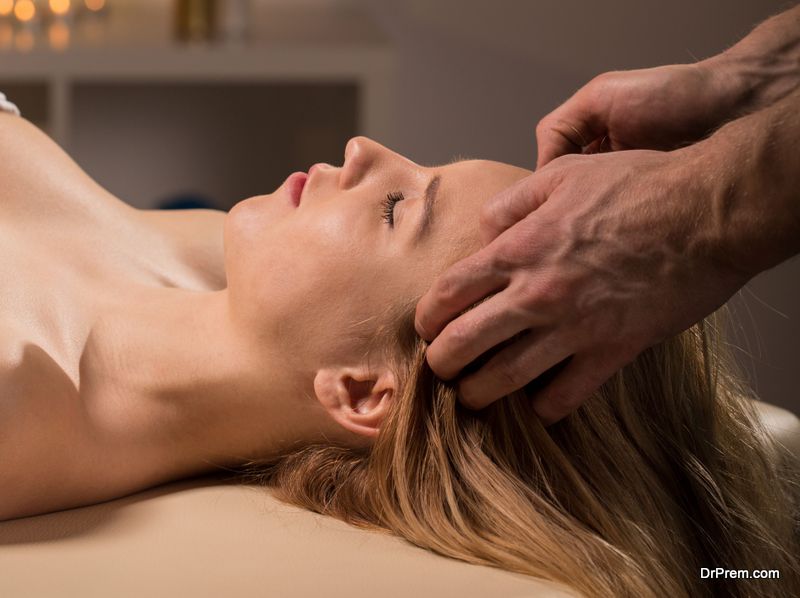 Massaging regularly with Margosa (neem) oil is very beneficial for kapha type of hair. It helps in cleansing and purifying the hair and scalp.
10. Using Aromatherapy oils
Aromatherapy oils are an excellent choice for hair massage as they contain various soothing properties. Using these oils could give you a pleasurable feeling.
A few tips on how to massage your hair
1. Hair pulling massage is another relieving massage were the fingers are placed close to the scalp. This is done by grabbing the hair just near the scalp and pulling it gently. After the pull, release the grip and repeat this over entire scalp.
2. Tapping the head gently with a boar bristle brush also improves blood circulation.
3. Start Massaging at the bottom of the skull then move towards the ears. Then start at the center and repeat the process again. This type of massage is called the Oriental scalp massage.
4. In Friction massage, knuckles are used over the head area and scalp with rapid movements. This includes the movement of fingers in circular motions from front of the head to the nape of the neck and then retracing the movement from the nape of the neck to the front part of head.
5. Use your knuckles for kneading the scalp during the massage. The movements involved in this massage should be firm, slow and processed in a kneading movement.
Tips to take care of different hair problems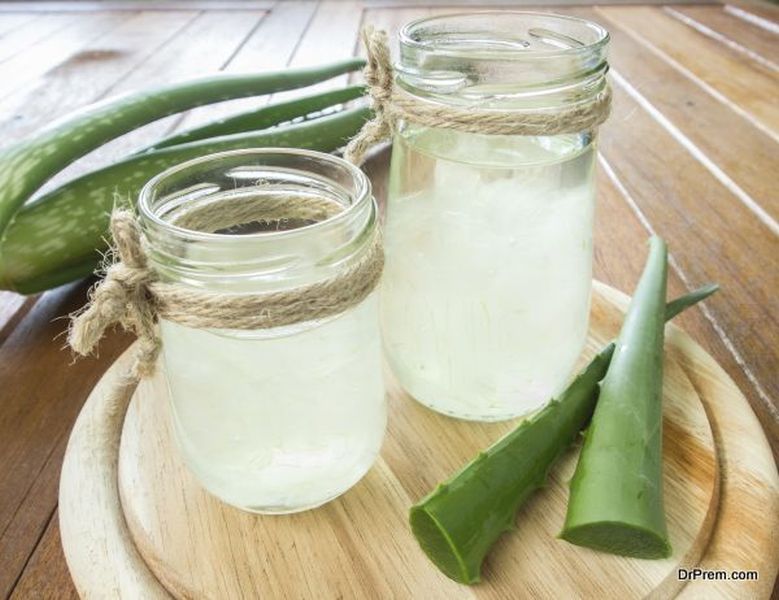 1. For oily scalp, massage equal parts of Witch Hazel and Mineral Water into the scalp. For dry scalp, use equal amounts of Rose and Mineral Waters. After the massage, keep it on for at-least half an hour and then rinse it away.
2. Using of Alovera gel or coconut milk for massaging the scalp is the best remedy for curing hair loss.
3. For dandruff control, use a cotton wool soaked in eucalyptus oil. Now rub the soaked cotton wool thoroughly over the scalp. After that, wrap up a warm towel around your head for at-least 20 minutes and then rinse it away using a shampoo. Repeating this treatment once a week could reduce the dandruff problem.
4. Due to various climatic factors and changes, hair could look like a bunch of dry straw. To avoid this, using of appropriate oils and massaging them deeply into the scalp gives it enough moisture and prevents from drying.
5. Oiling the hair is a most basic step for hair care. After oiling, give a hot towel treatment once-a-week for ten minutes and wash it away. This helps in strengthening and nourishing the hair.
Oils to use for scalp massage
It does not matter which method of massaging you use; for an effective massage session, it is always best to use oil. Oil provides nourishment to the roots and also makes the massaging movements easier. Wide range of base oils are available in the market that are really good for the hair. Mostly people prefer using Almond oil, coconut oil, olive oil and aloe oil You can also add a few drops of aromatherapy essential oils to the base oil so as to enhance the overall effect. Rosemary, lavender and peppermint essential oils are also great for the scalp and hair. This is because, they have a calming effect on the central nervous system.
Why to use Organic Oils for Scalp Massage?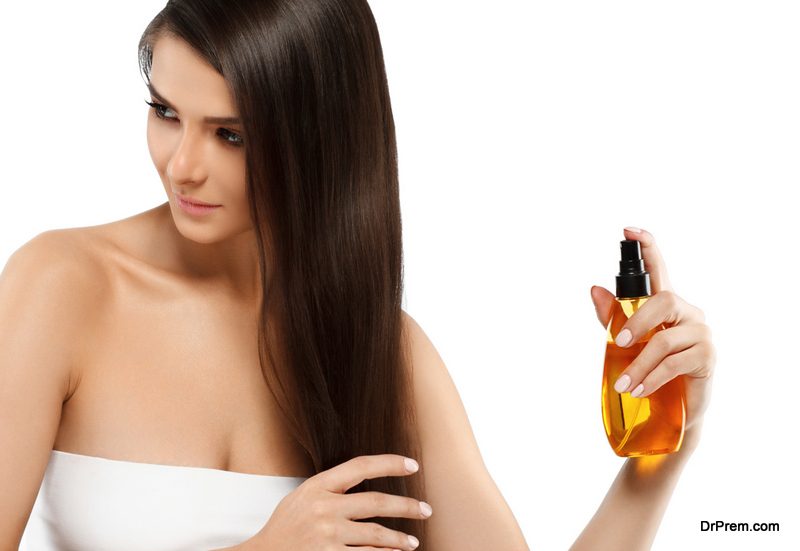 Organic hair oil treatments are the only products that you should consider using. People often try using generic hair oil treatments that never promote healthy hair in the long run. However, organic hair treatments can make a significant difference in regenerating healthy hair back on your head. 
Here Are 5 Benefits of Using Organic Oils for scalp massage
1. Natural Ingredients
Organic hair oils are made using nourishing natural ingredients such as castor oil, coconut oil, lavender oil, jojoba oil, among others. The following is a breakdown of these natural oils to show how they work to promote healthy hair:
Castor Oil: It is rich in omega-6 fatty acids that nourish the hair by accelerating blood circulation to its follicles. This locks in hydration to restore shine and luster and helps stimulate quicker hair growth.
Coconut Oil: It helps prevent protein loss in hair strands, which makes it stronger and less likely to break. It penetrates damaged hair shafts to create more volume, elasticity, and body through intense nourishment.
Lavender Oil: It enhances blood circulation to hair follicles. It also helps alleviate the discomfort from irritated cuticles, scalp, and skin. It helps restore brightness and creates a soothing and calming effect on stressed hair and skin.
Jojoba Oil: It seals in hydration thus creating a barrier against elemental damage and environmental free radicals. It also helps soothe the cuticles, skin, and scalp with its antibacterial and anti-inflammatory properties.
Manufacturers of non-organic hair oils often use synthetic chemicals in their products which are often not so good for your hair. It is always good to be knowledgeable of the ingredients used in the products that you use on your hair since it is an important part of your body.
2. Environmentally Friendly
Are you aware that the ingredients contained in your hair oil can have a negative effect on the environment? Some manufacturers use hazardous chemicals in their products, which pollute the waterways and poison aquatic wildlife.
The great thing about organic hair oil is that it uses natural ingredients, which are much better for the environment. Organic hair oil brands often use biodegradable packaging, which is further testament to how environmentally friendly these products are.
3. Effectiveness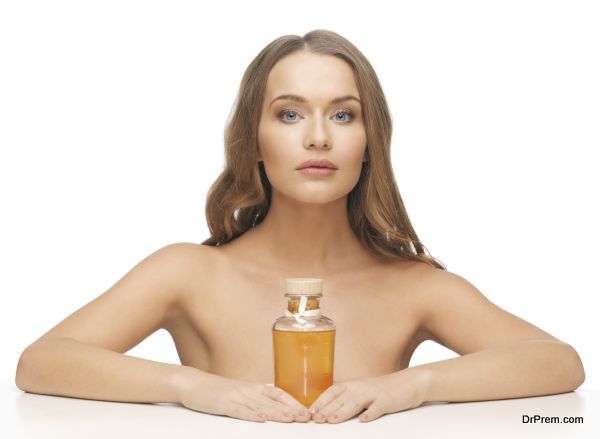 Organic hair oils use natural ingredients that offer more benefits than the synthetic ingredients used in other products. Moisture retention is one of the most important benefit that organic hair oils have that's not available in synthetic hair oils.
Chemicals in synthetic hair oils tend to dry out hair, which is obviously not what you want for your hair. Your hair will also rejoice when the organic oils soothe the scalp unlike the synthetic products that clog the pores.
4. Healthier Ingredients
Big name synthetic hair oil brands are much easier to find and less expensive, but they are not good for your hair, skin, or head. The chemicals contained in synthetic hair oils can have potentially adverse effects on the body since not only is the oil absorbed by the hair but also by the whole body.
Since people use hair oil products often, it means that they are exposing their bodies to potentially harmful ingredients on a regular basis. The risk associated with using hair products that could potentially damage your hair, skin, or head is not worth it in the end.
Fortunately, there are healthier options. Organic hair oils typically use ingredients that don't have damaging effects on the hair, skin, or head. People have used natural organic hair oils for centuries on their hair and the risk associated with using such products is very low.
5. Better Results
Studies reveal that the ingredients used in organic hair oils are more effective than their synthetic counterparts. The organic hair oils contain ingredients primarily derived from plant extracts added to minerals and vitamins that are guaranteed to take good care of your hair. Essential oils, henna, and Aloe Vera are some of the common ingredients in organic hair oils.
Organic oil for your hair contain superior ingredients, which is why they produce better results. However, the length of time that you use such products will determine the kind of results that you get. Fortunately, you can make sure that you get the best results possible by using organic hair oils for the longest possible time. 
How to Use Organic Oils on Your Hair the Right Way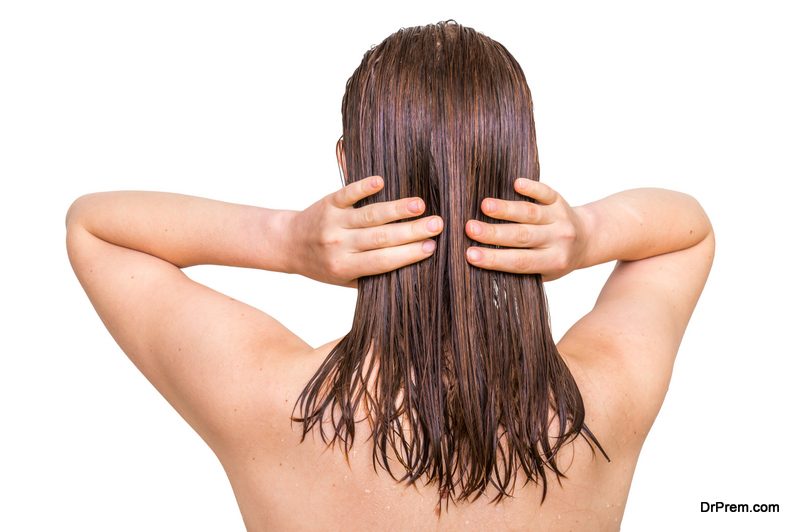 If you want to experience the benefits that organic hair oils provide, simply rub some into the roots of your hair while massaging the hair follicle gently. When you gently massage the oil into your hair, work it down all the way to the tips of your hair.
Use a shower cap or a towel to cover up your hair and allow the oil to saturate for about 30 minutes. Once time is up, use a natural shampoo to wash out the oil. You can use the oil at room temperature or warm it up if you want to experience a hot oil treatment.
Summery
Apart from manual massages, a wide range of scalp massaging products are available in the market these days. These devices run on batteries and are equally effective. Such devices not only help to give a good massage; however, you can also find them in various price range to suit your budget.The best organic oils for hair contain pure and natural ingredients and work wonderfully. Organic hair products provide a wide range of benefits and address a wide variety of scalp and hair problems, including dandruff, hair loss, thinning hair, brittle hair, dry scalp, and more. Try out organic hair oil treatments to enjoy all the benefits provided here and much more. It will be the best thing you ever do for your hair.