When it comes to soft skin, moisturizing is the quickest and the best way to attain it. Body lotion and cream are very beneficial for a better skin health in the long run. Experts say one needs to take care of skin on every part of the body. Good skin moisturizers should include water-binding agents like glycerin, hyaluronic acid, etc. which easily attract moisture and other ingredient such as antioxidants, anti-irritant etc. It is manufactured by cosmetics brands and is available in different package, scents and formulas.
Skin lotions that keep your skin as young as ever
How to select the right body lotion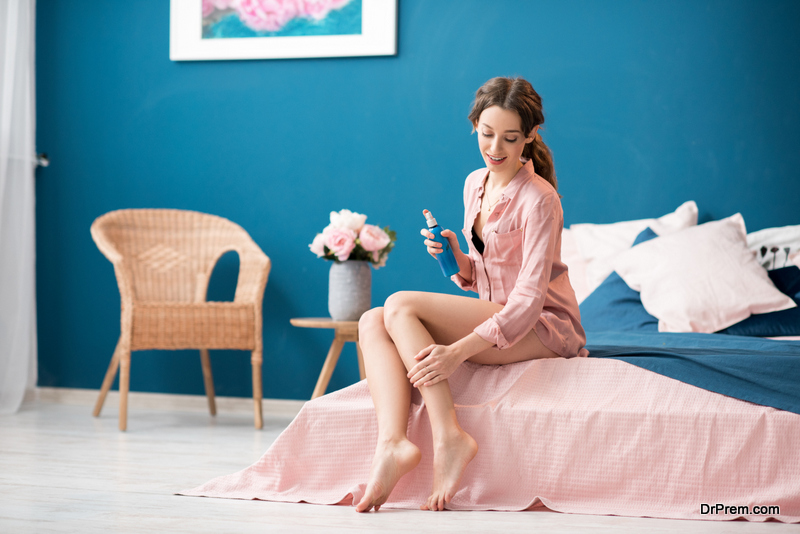 Selecting the best body lotion or cream is not difficult. Just a little knowledge will solve your problem. For a daily usage, lightweight body lotion suits the most. For the part of your body that is exposed to sun, you can apply medium lotion. For dry skin, experts recommend 100% shea body butter. Before you make your mind to purchase a product for your skin, you need to keep in mind the following ingredients and things: Ingredients such as glycerin, elastin, lecithin and other improve hydration. They imitate the structure of the skin. The components help draw water to the skin and lock it there and thus provide barriers that are more protective. Lotion containing elements like petrolatum, cocoa butter, minerals oils, etc. can help those with dry skin. These ingredients help the skin to feel hydrated and provide with long lasting moisture.
Water Binding Agents:Water binding agents are important because they help skin hold water. Without these ingredients, face moisturizers would not work. Examples are elastin, amino acids, ceramides, etc. Therefore, water-binding agents are crucial to keep wrinkles away and your face as young as ever.
Lotion containing anti-irritants:These ingredients are of utmost importance too as these help to prevent irritation and keeps skin lively and refreshing for a long time.
Avoid chemicals:Harmful chemicals such as lanolin, butyl ester should not be used but these chemicals are helpful in solving skin problems like irritation, skin reaction, etc. Aging may be inevitable, but damaged, wrinkled skin does not have to be a part of the package. No matter what your age is, there are various ways to keep your skin young. One of them is to avoid using chemicals as less as possible and avoid further damage from any external factors.
5 Benefits of using body lotion daily
Most of us consider to use body lotion only in winters when our skin gets dry. This is wrong. Body lotion is beneficial in all seasons and is one of the most inexpensive ways to nourish our skin. It is suitable for all skin types. Even if used at-least once a day, it enhances the caliber of the skin and does wonders on a scaly, dehydrated skin that otherwise looks unattractive. Read on to know the benefits of using the body lotion daily.
1. Keeps your skin hydrated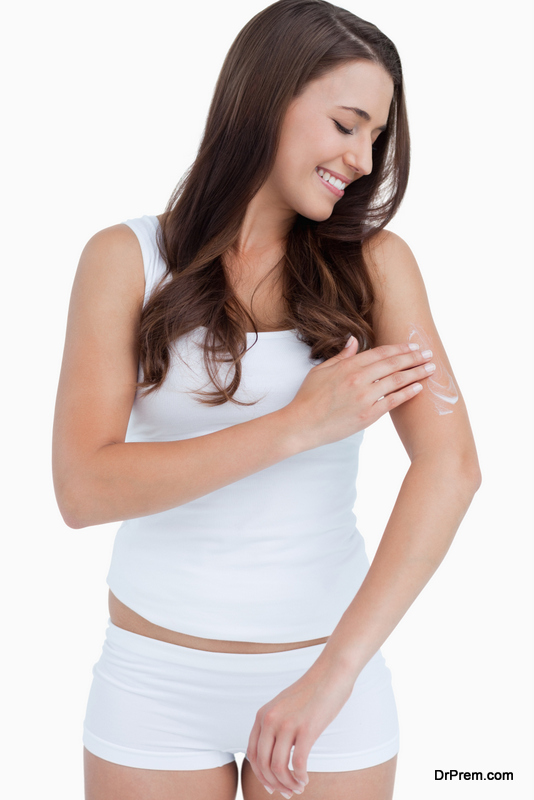 If you work in a harsh climate or have a sensitive skin, applying body lotion on regular intervals will protect your skin from being chapped or dried. Quality body lotion applied after each bath will ensure that the moisture is sealed deep in the skin and the skin is left hydrated and supple. It is also a good idea to keep a bottle of your favorite scented body lotion in your handbag to apply on your hands and face even while outside or at work.
2. Replenishes the rough areas
Even if you have normal to oily skin, some of your body parts like elbows or knees will still suffer from roughness. Applying body lotion in these areas post bath or at bedtime. This will help to keep your skin moisturized. Moreover, regular household chores tend to make your skin rough and dry. With a regular use of a replenishing lotion, it can ease dry skin and make it look smooth and silky.
3. Gives a glowing skin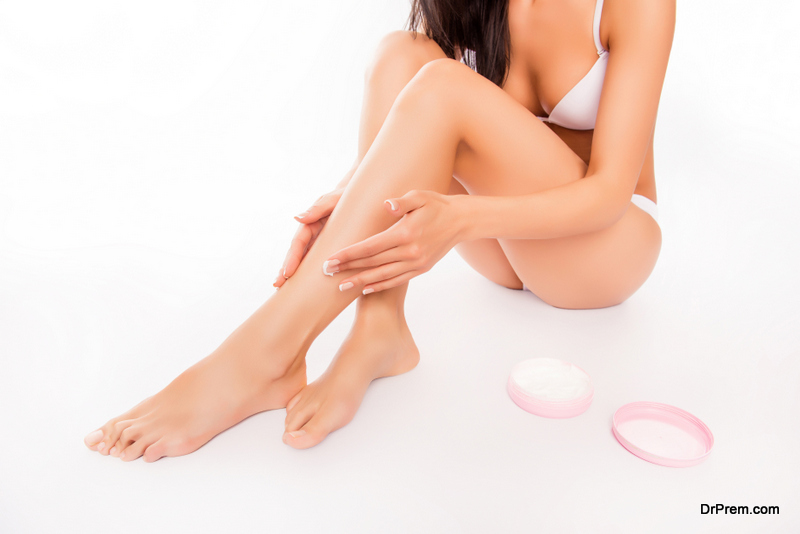 Many body lotions come bundled with shimmers and glitters to give the brightening effect to your skin tone. These glowing qualities are pre-added in the lotion that shows up as sparkling flecks on the skin. These lotions can brighten the skin by removing dull and dead flakes restoring underlying tissues.
4. Soothes your calluses
If you have developed rough calluses on your feet, they might be painful and unsightly. Applying body lotion can make these areas soft and can help you remove dead skin easily. Moreover, if your calluses look swollen or discolored consulting a doctor is the option but putting sufficient amount of lotion will certainly ensure some relief.
5. Gives a good and relaxed feel
Even though your skin is in a good shape and does not require any kind of a moisturizer, a gentle massage with a perfumed body lotion will surely relax your nerves and reduce stress from your tired limbs. You can choose from various types of lotions available in variety of fragrances to suit individual needs.
Body care lotions serve various purposes from daily skin care to medical needs that we may overlook otherwise. It can be purchased at various departmental and grocery stores well with-in the budget. To serve your daily needs it is not necessary to pick up a branded lotion, an inexpensive one that suits your skin needs can really do wonders.
 5 Tips to choose body lotion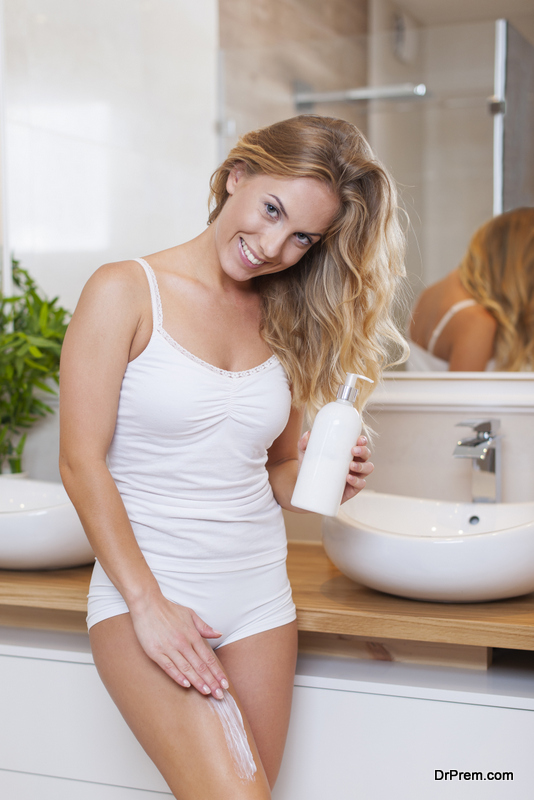 It is essential to keep your skin hydrated, smooth and supple all day long. This has a long-term benefit as it prevents the skin from premature aging. This is exactly why body lotions are like a staple to every woman's cupboard. The prerequisite is that every woman should know her skin type: Oily, dry, mixed, normal or sensitive. There are lotions that would meet all your requirements and you should know which skin problem you want to overcome. Read on to make yourself aware of the key points you need to keep in mind when you choose a lotion for yourself.
1.Sensitive skin
Sensitive skin is very prone to irritations and allergies and therefore needs gentle care. If you have this type of skin then you should watch out for a lotion which has a lesser number of ingredients. And, say no to lotions which have added fragrances and skin irritants like alpha hydroxy and glycolic acids in them. They will not go along well with your skin. Opt for calming and rejuvenating ingredients like shea butter, fever few, oatmeal, green tea, lavender etc. Make sure that you get a lotion with SPF for protection from the sun.
2. Go natural
Go natural whenever possible. Give your skin regular breaks from the layers and layers of chemicals you might be treating it with everyday. Always remember the natural way is the best way ever. Body butters like coca butter and shea butter are just irresistible and they give you a perfect supple glow.
3. Sun treats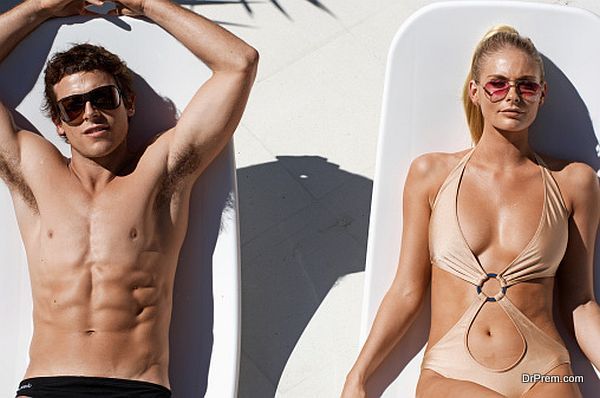 Your skin needs special love and care after it is exposed to the sun. Keep a look out for products that come with the label 'after sun lotion'. These products have healing ingredients in them and soothe the skin. The best healer award in this category would undoubtedly go to aloe vera. so Go for aloe products.
4. Care for acne prone skin
If you want to take acne by surprise, opt for lotions that are oil free and does not clog your skin pores. Salicylic acid is a great ingredient that functions to dry up all the pores without clogging it. Don't forget to keep your skin clean and also to use a face wash that fights acne.
5. Itch the itch away
Don't get dejected by your itchy skin. Your problem can be solved by super hydrating lotions that have ingredients like mineral oil that replenishes the lost moisture of your skin. 
How to make your own body lotion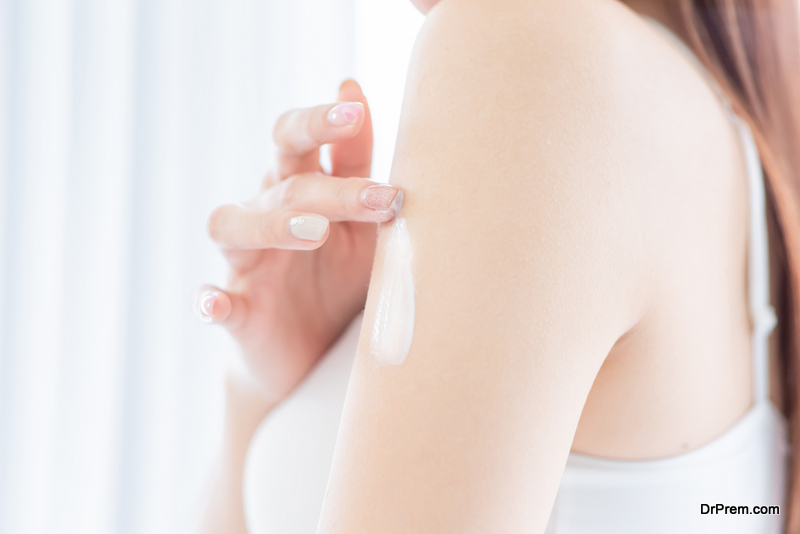 Together with the care you put for your facial skin every day, it is also essential to pay equal attention to your body. Smooth, supple and healthy body skin is equally important as that of face. If the winter is knocking at your doors and you remain careless about your body skin, then you will surely be experiencing dry, flaky and dehydrated skin added with numerous skin problems. So, investing in a good quality body lotion is a vital part of beauty regime that you must always consider. But in this regard, it is equally important to understand that body lotions that contain chemicals are extremely harmful for the skin. They might cause severe irritation in some with sensitive skin, together with eruptions and reddening. Most of these chemical based body lotions work as magic and give an instant positive effect. But it must not be forgotten that these are nothing but the effects of chemicals in them. After some time, the ill effects on skin become prevalent. Thus, investing in homemade body lotion is always a wise alternative. They are tender on skin and you are saved from the fear of harmful side effects. Learn how to make body lotion in your home.
Difficulty level
Moderate
Time required
20 -25 minutes
Resources required
Distilled water (or herbal infusion)
Carrier oil
Liquid lecithin
Blender
Natural oils
Bottle with tight fitting lid
Essential oils (optional)
Fresh herbs (optional)
Instructions
1. Create a herbal infusion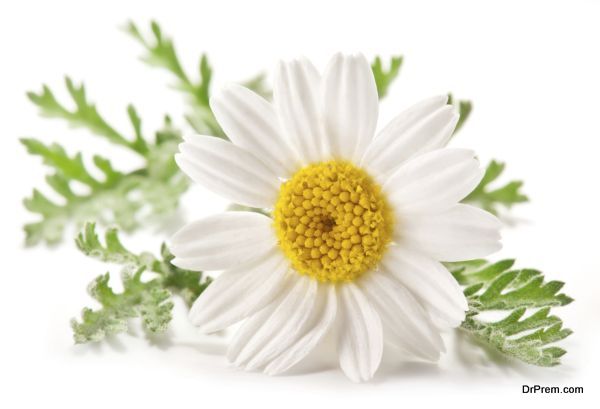 Since it is your homemade body lotion, you would definitely like to add one or two herbs that are beneficial for your skin. Therefore, you can settle down for some of the commonly chosen herbs like chamomile, rosemary, eucalyptus, etc. Take a saucepan and fill it completely with a cup of distilled water. Now, put the saucepan on medium flame and drop the herbs you have chosen, into the water. Wait till the water boils and emits steam. When you are at this stage, take a lid measuring equal to the mouth of the saucepan and cover the same so that the stream, which is a byproduct of herbs and water infusion, does not evaporate away.
2. Create the base of the body lotion
At the second stage, you have to create the base of your body lotion. Take a large pan. Pour half a cup of the herbal infusion into it. Further, pour half a cup of carrier oil, such as any extra virgin oils like olive oil, coconut oil, sweet almond oil, etc. and one teaspoonful of liquid lecithin into it. Use a hand blender and blend all the ingredients together to make a smooth, broth.
3. Enrich your body lotion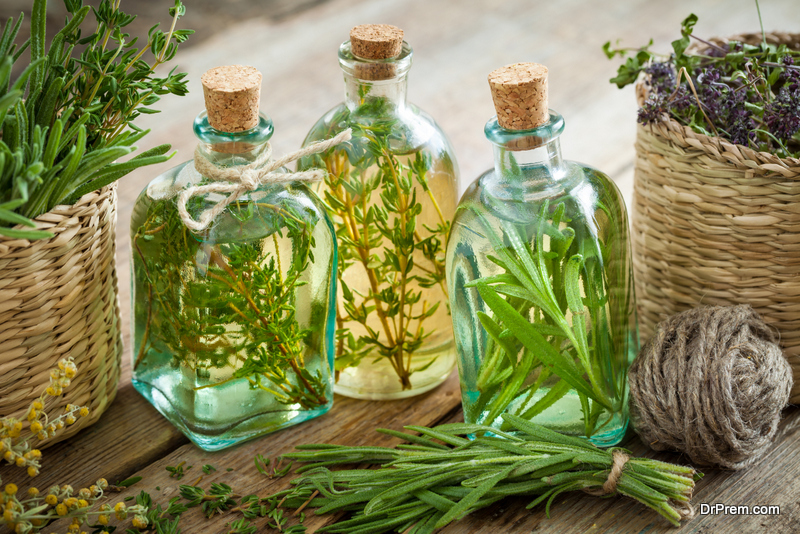 When a smooth broth is made from the blended ingredients of your body lotion, you can think of further enriching it. Thus, make it vitamin enriched with the addition of Vitamin E or Vitamin A gel, make it germ killing and antiseptic by adding neem oil, let it contain carrotseed oil fairness factor, put in drops of lavender oil for soothing effect. etc.Once done, further blend well.
4. Work up a cream and store it
At the final stage, when all the ingredients have been added and blended well, pour the mixture into an electric mixer and work up cream. After this, set the cream aside to drop down to room temperature. Finally, put the homemade body lotion into an air tight container, close the same with an air tight cork and refrigerate it or keep it in a cool and dark place.
Frequently asked questions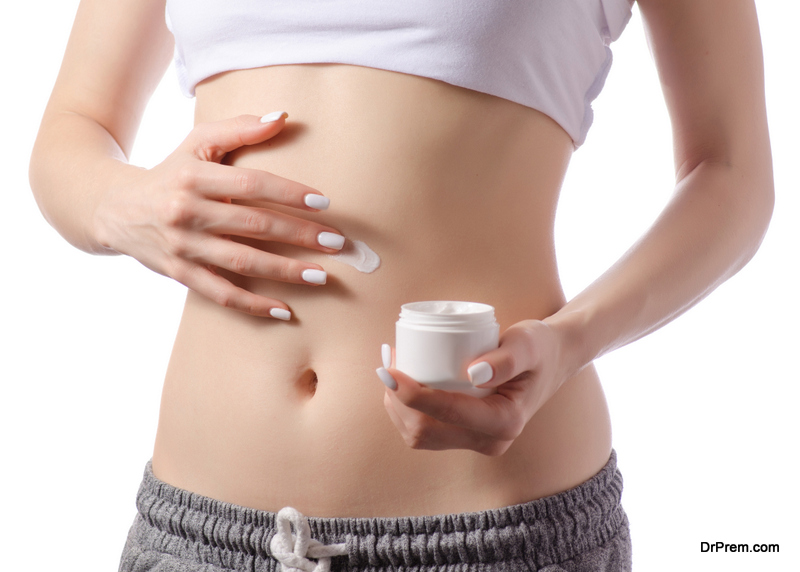 1. Where do I get the essential oils needed for making homemade body lotion?
These oils are readily available in any local crafts store or drug store.
2. Does any herb have a negative effect on the skin?
Might be, as herbs are extremely effective alternative medicines. So, consulting a skilled person is always wise.
Quick tips
Refrigeration increases the shelf life of homemade body lotions.
The smooth texture of homemade body lotion is achieved only when it is put in a blender.
Avoid keeping the homemade body lotion under direct sun or it might get damaged.
The herbal infusion can be replaced by plain distilled water.
Things to remember
Many essential oils have adverse effects. So, consult an aroma therapist before adding one to your homemade body lotion.
Essential oils can be very fatal for pregnant women and children if used without knowledge.
Do not retain homemade body lotion for too long as there are chances of contamination.
Summary 
Expert says that a good lotion does not have to be expensive. You have to look for more natural ingredients in your lotion with fewer chemicals.The lotion should be applied at least twice a day wherever the skin gets dry.