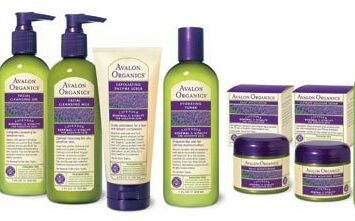 Lavender is reporte to be the best antiseptic banked upon by cosmetologists and skin care manufacturers. Lavenders benefits are amply tapped in Avalon Organics Renewal & Vitality Skin Care range.
This range includes organic lavender along with other ingredients in cleansers, exfoliates, toner, moisturizer and night cream. This new range claims to be free for chemicals and alcohol to give optimum skin rejuvenating features.
Lavender is proven to be useful to treat acne scars, blisters, abscesses, eczema, wounds, and burns. The fatty acids in lavender oil moisturizes the skin thereby hydrating the dry skin cells.
Basically, other anti-bacterial enzymes and ingredients in this range like arnica, licorice, turmeric, grape seeds, aid lavender in giving complete skin care to those suffering from problem skin and to those who wanted to have lavender made accessible in daily skin care products. Available in the online retail store of Avalon Organics they are priced in between $10 to $20