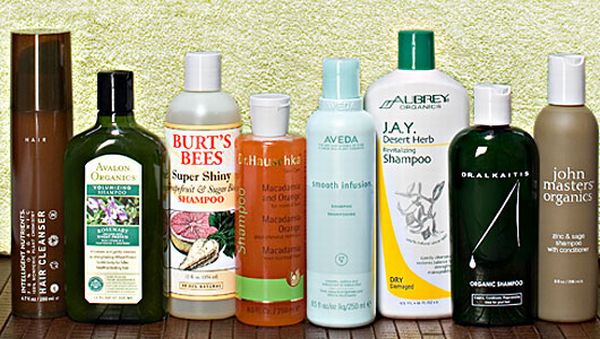 Everyone loves to have a lusturous beautiful and healthy hair. The color, texture, and quality of hair depends on genetic trait, geographic location and weather conditions. Rest can be altered with a good hair care regime. A natural hair care regime, is perhaps, the best option. Chemicals only seem to harm and damage the hair further. Thus organic hair care products should be the obvious choice. Here, we have put together, all you need to know about organic shampoos.
Advantages of organic shampoo
1. People are moving toward natural and organic products for their hair maintenance because of ecofriendly and healthy reasons.
2. Organic shampoos are considered to have no chemicals in them and hence have no side effects on our hair.
3.They are supposed to have nutrient rich botanicals which nourish vitamins in hair leaving them moisturized soft and healthy.
4. These shampoos get infused in our hair and scalp very fast. As it is made up of all natural things so the hair follicle and oil glands don't have any irritation or allergy. Rather they help in adequate oil production from the hair oil glands and help hairs shine and thickness.
5. Organic shampoo is generally made up of natural things like hibiscus plant, coconut oil, green tea, olive oil, and rosemary, which clean our hair and nourish it also. They make our hair healthier and lusturous.
6. Another benefit of organic shampoo is that they can be easily made at home. It becomes very affordable to use ingredients that are easily available in our fridge. We can prepare them as and when we want in a small span of time.
Chemical VS. Organic shampoo
The chemicals present in traditional or non-organic shampoo are harsh and cause negative effects on our hair. A lot of synthetic ingredients (carcinogens) are present in non-organic shampoo, which can cause allergic reactions. They are extremely harmful. People have to pay extra money to buy sensitive hair care shampoo. A single small drop of a chemical based shampoo contains a large amount of chemicals in it. On the other hand organic shampoo is made up of a few natural things which are completely harmless to our scalp and hair. It has also been found that our traditional shampoos can cause dandruff and scalp allergies because of chemicals in it while organic shampoo is safe to use without any risk involved in it.