Beauty is the real jewel of any woman. Woman of any age wants to look beautiful forever. There is a range of cosmetic products available in market to help the user maintain beauty for a longer period. However, these cosmetic products contain various chemicals that do not suit the skin of every user. For, every skin type has different needs and requirements, and people with sensitive skin always look for natural products and home remedies to keep their skin glowing and beautiful.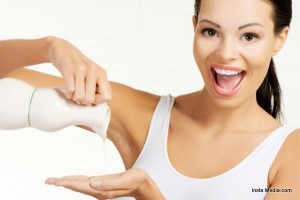 Here we have discussed a very common and natural product, 'Oil', which is easily available and can be used as various cosmetic products. There are many types of oils like coconut, castor, jojoba, almond, sesame, olive, etc. available in the market. All these oils play various roles to enhance your beauty on daily basis. Here are some simple methods to use oils on your body or face.
You can use almond oil, jojoba oil or olive oil as cleanser. You can clean your face by applying some drops of any of these oils, on daily bases, before going to the bed. It will not only remove daily dust makeup, but also nourish your face and give a healthy bounce to your skin.
Parents usually insist on applying oil to our hair. Using almond and coconut oil t is a very old method to treat the dry and damaged hair. Coconut oil not only repairs our damage hairs but can be used as daily moisturizer as well.
We can use jojoba oil or grapeseed oil as a face wash to make our face look clean and healthy
Another most surprising way to apply oil is to use it as scent. Perfumes available in market contain a high level of chemicals, which sometimes cause skin allergy. If you have a sensitive skin, you can apply almond oil, along with a few drops of essential oil, as perfume. It offers a long lasting fragrance.
Some oils contain SPF properties, which protect our skin from sunrays and avoid sunburn. Avocado Oil, containing an SPF between 4 and 15, can also be used as sunscreen to protect your skin from sun in summers.