There are certain hairstyles that can make any attire look very beautiful. It does not matter if it is a simple or complex style provided the results look good on you. While dressing for a wedding reception as much as it is important to make sure that you choose the right attire; it is also essential to choose the right hairstyle that can blend in perfectly with it. Here are a few DIY hairstyles that you can try to compliment your look for the evening.
The Messy chick side ponytail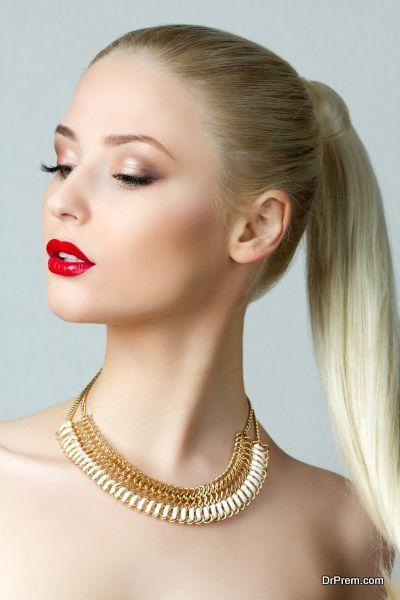 One of the good things about this hairstyle is that you do not have to worry about setting it repeatedly. The Messy chick side ponytail is very easy. Before setting this hairstyle, make sure that you wash your hair a day in advance so that it settles down.
The looped fishtail
For women who love you have their tied up completely, this hairstyle is ideal. It is also perfect for those who have thin hair since it can create a nice look and add volume to your hair. For accessorizing this hairstyle, you can also consider colored hair extensions or metallic colored ribbons while braiding the fishtail.
The Topsy-turvy braid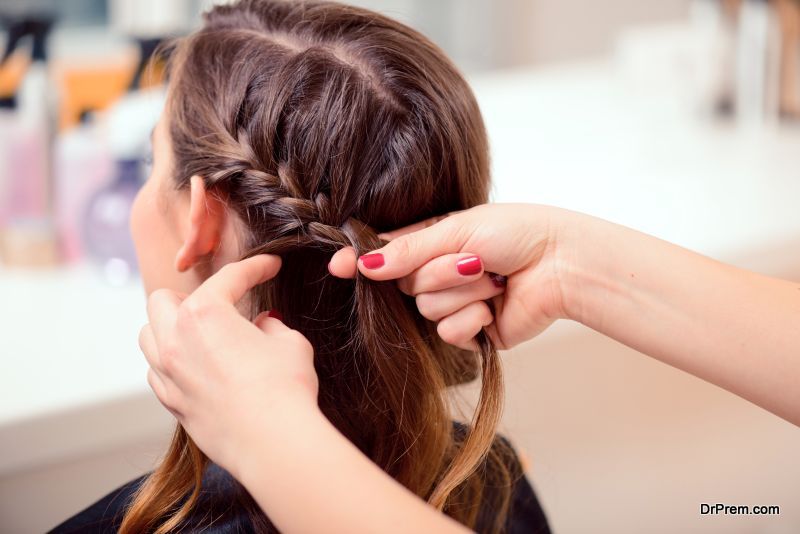 Another beautiful hairstyle that can complement the evening is the Topsy Turvy braid. This hairstyle is perfect for people who have thick hair. This gives you a blend, reducing the volume of your hair and making you look stylish. The unevenness and looseness of this of the hairstyle makes it look unique and beautiful.
The French roll twist
If you have a gadget for installing French roll, this is a perfect choice for you. To bring in the twist you can use the French rolls on the scalp. For the variation of this hairstyle, you can choose to have all your hair up, take out a small portion of front hair on either sides of your face or leave the lower portion of your head down and tie the upper portion up.
The braid bun bang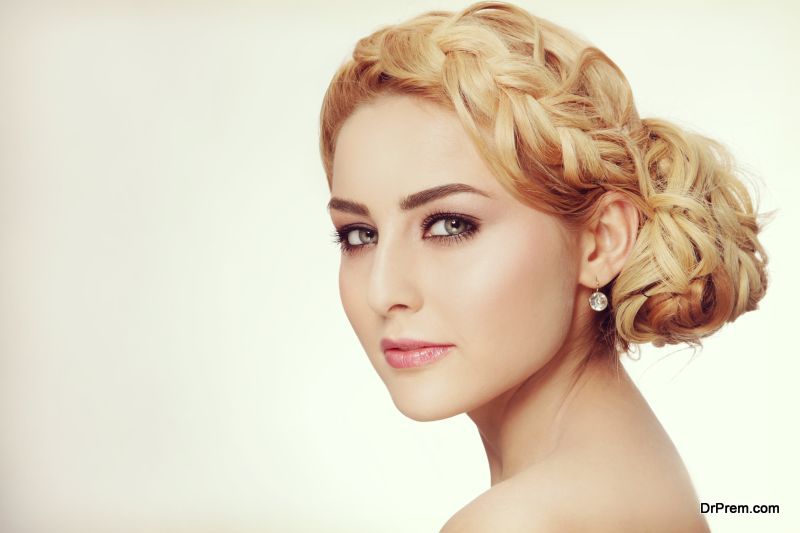 In this hairstyle, you can combine three different looks in one. The first is the bangs on your forehead. The second is the bun on the crown of your head. And the third is a nice braid border the bun. For accessorizing this look, you can choose to put beads or small flowers on the braid.
The waterfall braid
This hairstyle is ideal for people who have wavy or curly hair and want to get the best out of them. For this hairstyle, you can tie two braids on either side of your scalp just above the ear. You can leave the rest of the hair loose. Another variation of this hairstyle is to go for the French braid look with your hair left loose.
Playing with curls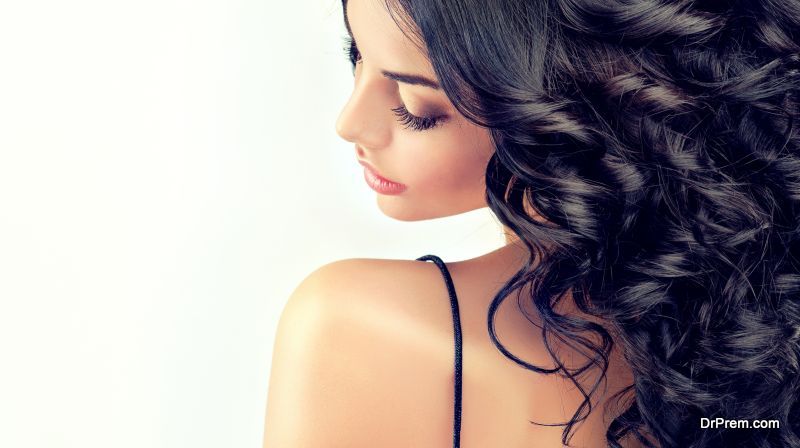 Curls and waves are always the best way to go when you are looking for a fast hairstyle. This will add a little volume to your hair and make you look gorgeous. While curling your hair, you can consider layers of differently sized curls and waves to give it a layered look.
The perfect side bun
A great way to be done with your hair or as a last minute option, you can choose to do a perfect side bun. This hairstyle is very simple, gives you a great look and compliments any attire. The bun can rest on one side of your hair while you can accessorize it by putting a nice big flower on the other side. Leave a little hair on the sides of your face and you are all set to go.