When you are a busy mom and/or a working woman ensuring that you look your best at all times can often become challenging. The constant requirement of being at home and ensuring that your work is finished on time may not give you the flexibility to keep a check on your appearance.
Although there are misconceptions that women spend hours in front of the mirror to look good; there are some beauty hacks that can make your beauty regime easy and fast. These tricks will allow you to look your best at all time with whatever little time you have in your hand.
Beauty tricks for your eyes
Smokey eyes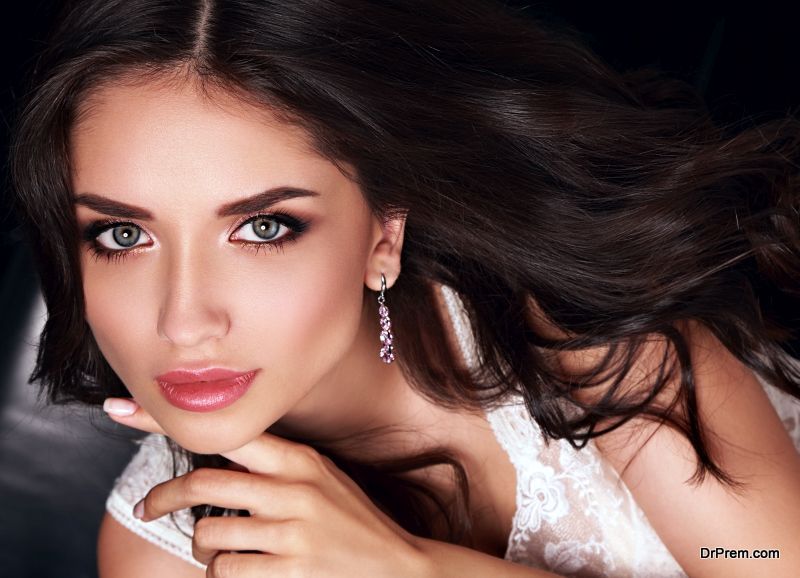 Getting the right eye makeup might become a lengthy process. Sometimes the makeup on the eyes can also smudge and gives you a messy look. In such cases, all you have to do is convert it into a semi-smokey look by smudging your kohl/Kajal on the lower eyelid.
The trick
For the upper eyelid, you can quickly run your eye pencil and give a touch up. It is advisable not to use your eyeliner at this time because there are chances that it might catch on your skin. Give your Smokey look complete finish by just drawing a couple of lines on the corners of your eye.
Application of Kajal, Mascara or Eyeliner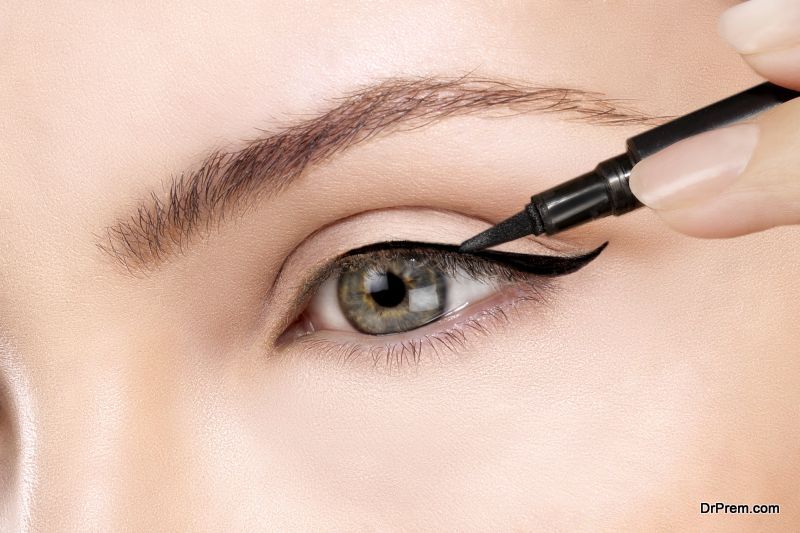 To define your eyes in a very simple manner, a blend of Kajal, Mascara and Eyeliner is all you need. It takes skill to ensure that while applying these three things on your eye, it should not smudge. The Kajal, Mascara and Eyeliner are a perfect way to cover up the tired and puffy look of the eyes.
The Trick
While applying the mascara, use a spoon so that the residue does not spread to your face. You can also use the spoon on the corner of the eye to get the cat-eyed look. While applying Kajal, make sure that you avoid starting right from the inner corner. Instead, leave a little space and then apply it, this will ensure that it does not get into your eye.
Beauty tricks for your lips
As your day passes, the lipstick is bound to fade. Instead of retouching your lips all, this time a quick beauty hack on this front would be to apply a thick base of darker lipstick and to use your eye shadow palette.  This will give your lip a nice touch up and save your time.
The trick
Take a little eye shadow powder towards the inner side of your entire lower tip and on the center of the upper lip. Then gently press your lip together and let the shadow tone down. This will give your lips the look of a lip liner and lipstick within no time.
To make your lipstick last longer, just place a tissue on your lips and gently dam some light foundation powder or a light need colored eye shadow. This will help to make the lipstick last longer. For the glossy look, you can use a little Vaseline or petroleum jelly instead of a lip-gloss. It will moisturize your skin and will make it look fresh the entire day.
Removing old makeup without affecting your skin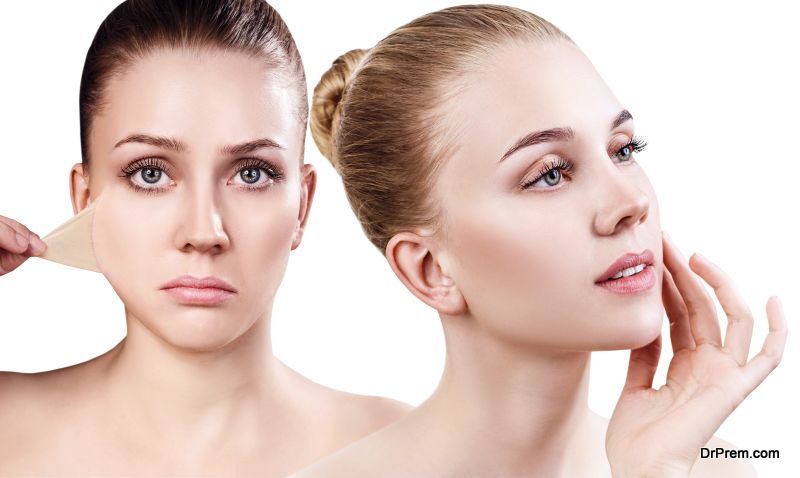 Coconut oil is a perfect way to remove the stains of old makeup without affecting your skin. Just pour a little oil on a cotton swab and gently wipe your face with it. This will help in maintaining the skin.
The Trick
Before you do it, wash the dirt off your face and towel dry it. After you finish taking the makeup, rinse your face without any face wash or chemicals. Avoid using a water-based foundation if you plan to retouch your face. Instead opt for the powder base and gently apply it on the face.