In today's fast-paced world, one doesn't get enough time to follow the everyday beauty routine. Women, usually enclosed with so many house chores, hardly gets time to invest every morning in makeup. However, all we need is some quick and easy beauty hacks tips to save time and which makes our life easier. There are so many DIY beauty hacks for women that you should take into consideration. These tips actually work wonder saving your time and money without compromising on your look.
Let's have a look at some of the most useful DIY beauty hacks for women. 
1. An elegant top Knot look in Minutes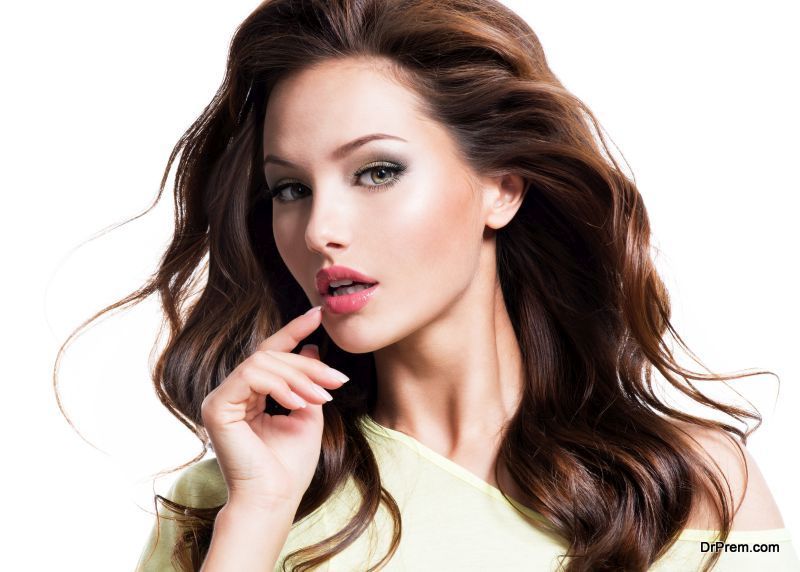 The foremost thing comes in mind while going out is hair. Getting your hair ready is a big and time taking task. But with these Quick beauty hacks 2018, you can style up your hair quickly while sitting in your car on your way to work. Start with making a high ponytail on your head and secure it, divide your ponytail into two sections and twist each other till the end. Now, just wrap the two in opposite direction in your pony and pin it. Make sure to secure it properly. It will give a nice style to your hair without consuming much time and will last all day.
2. Instant eye makeup like a Pro
Your makeup is incomplete without proper eye makeup. At the same time, the makeup should look natural. But, is it easy to get that look instant? Yes, you can get that perfect natural eye makeup look without difficulty. Again, you can create this while sitting in your car going to work or when you are running out of time.
Firstly, apply gel eyeliner before going for shadow. It will give away the natural look with a subtle liner. Then apply eye shadow in three lines one by one. The dark show will be the closest to the lashes, keep the medium shadow in the middle and then lastly the lighter shadow on the top towards the brow. Blend it in a minute and you are ready to go with those natural looking gorgeous eyes.
3. Add More Volume to Your Lashes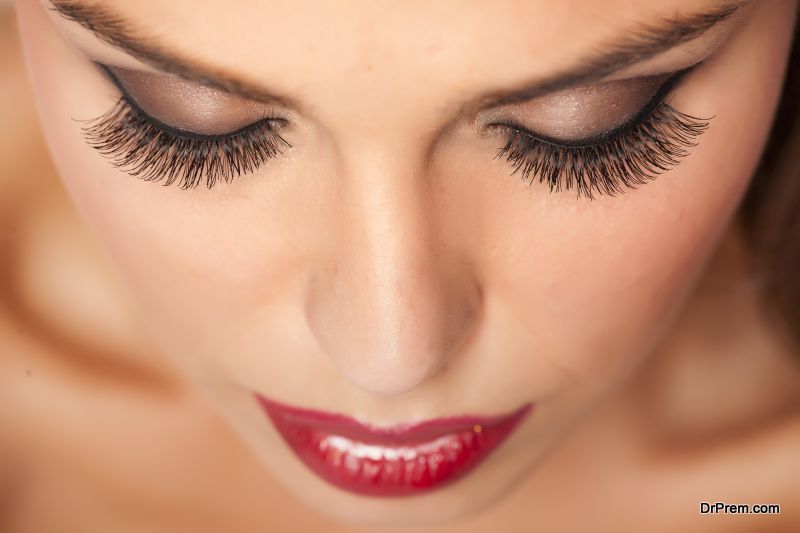 Now, comes the lashes which enhance your eyes giving it a perfect volume. By just applying the coat of mascara, it only ends up making your lashes heavy and clumpy. No, you don't have to wear fake lashes to get that look though. You just need to dab some baby powder after applying a coat of mascara. It will make your lashes rich and your eye makeup will get an instant and wonderful look.
For applying quick mascara: – Another easy makeup beauty hack is using a business card to apply mascara. Hold your card up to your lashes when applying mascara. By using the card, you can apply mascara all the way from the very base of the lashes and this will give you a professional makeup look and highlight your lashes making your eyes look bigger.
4. For fuller lips
Now comes the lips, which is the most special part of your face. Lip make up has to be there. Nowadays, having plump, luscious lips is a trend and you can't ignore it. It's here to stay. Many people tend to buy a lip plumper to give it a look but you don't have to spend on it. Quick beauty hacks 2018 have amazingly DIY lip plumper tips with some natural ingredients. Some are:-
5. Olive oil and cinnamon lip scrub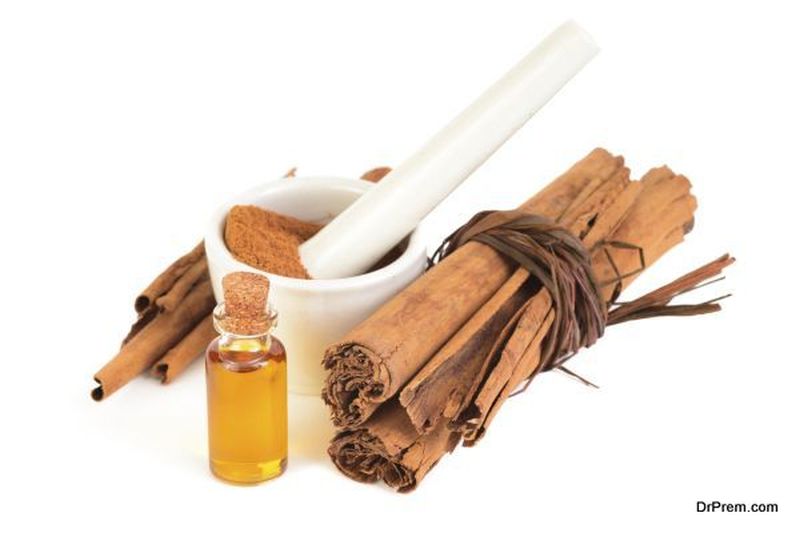 Ingredient
1 tsp ground cinnamon
1 tbsp of olive oil
1tbsp sugar
Method:-
Mix the entire ingredient and your scrub is ready to use. For the maximum plumping result, apply to lips and gently scrub for 5 minutes.  Rinse with warm water and pat dry. After this, use your regular gloss, you will definitely find out the difference. OR, you can also mix essential oil into your lip-gloss for instant plumping effect.  This actually works.
6. Fast dry nail paint
Running late for a night out or for surprise date? Try out these simple ways to dry out your nail paint quickly. Just take a bowl of ice water after applying nail paint and dip your nails into the ice water for a few seconds. It will start settling down quickly. You can also dry out the colored nail by using a blow dryer and it will help you get the complete look instantly. 
7. DIY your own Dry Shampoo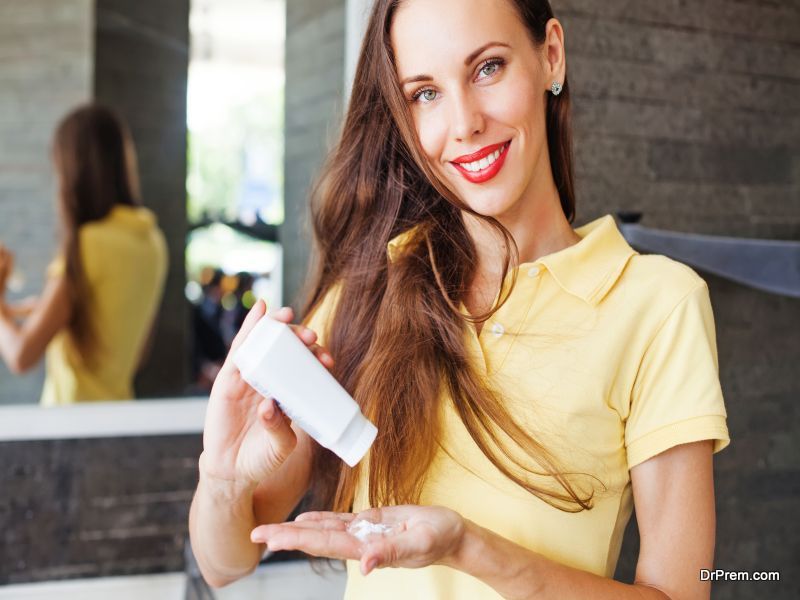 This is one of the biggest problems every woman has to face every morning. They don't have time to shampoo hair because of the lack of time. But, you cannot leave your hair messy and oily. How to give a fresh look to your hair without wasting too much time? The answer is cornstarch and a few drops of your essential oils. Mix it and apply at the scalp and comb your hair, it will make your hair fresh and nonstick giving a perfect look.
8. Check Makeup in the Car
Yes, this is the best option for you when you are running out of time; your makeup looks different in indoor and outdoor lightings. So when you run into your car after completing a quick makeup session, it's time to check it. Try to carry some makeup stuff to give a final touch to your makeup. Just check your makeup in the natural lighting inside your car. Here you can blend your makeup better that is a bit bold.
9. Perfume for All-Day Stay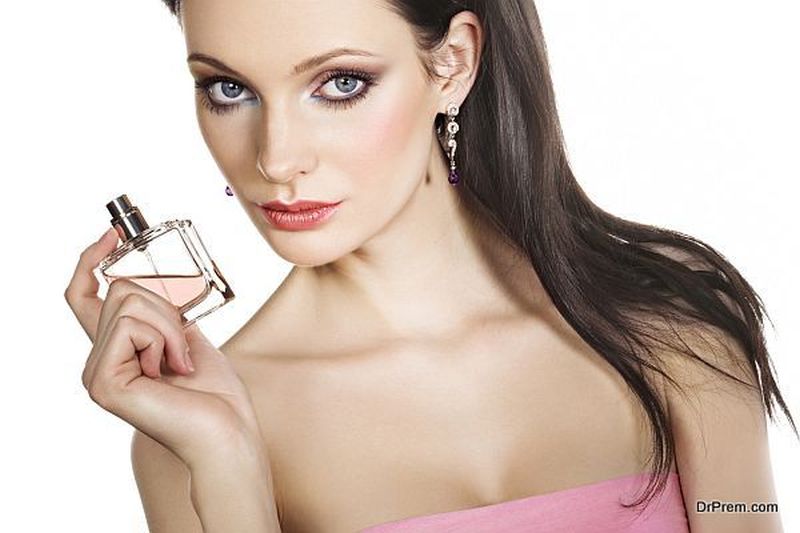 Finally, it's time to smell good, yes; a perfume is an essential part of your personality. It makes you feel fresh all day. But, perfumes actually don't always last long. This is because most of the people often have a little knowledge as to where to apply perfume so that it can stay longer. There are some critical areas in your body where you need to apply it and it can stay with you the whole day. Apply to the insides of both wrists, behind your knees, behind your ears and at the base of your throat. The scent sticks at these points and it will make you fresh.
Quick tip: – If you run out of your makeup remover, try coconut oil instead. Coconut oil works great and also a natural makeup remover.
Quick beauty hacks to keep wrinkles, dark circles and fine lines at bay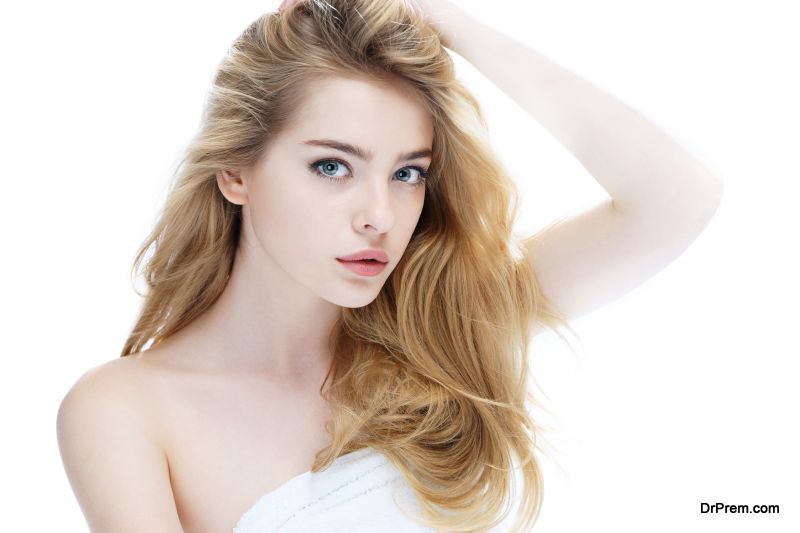 The development of dark circles, wrinkles, fine lines are some of the prominent problems that women face. To top it up the whole concept of looking good requires beauty regime that can take some time. Thankfully, there are a few tricks of the trade that you can adopt, which will help you look your best while saving your time and energy.
1.    Use an All-in-One concealer foundation
Various products available in the market have multiple benefits. The All-in-One concealer foundation will take unique care of your dark circles, and it will help you in recovering from various other skin problems and conditions so that you can look flawless. This will save you the time of stressing over yourself for a very long time and prevent you from using a variety of products.
2.    Set your hair in the night so that you can open it in the morning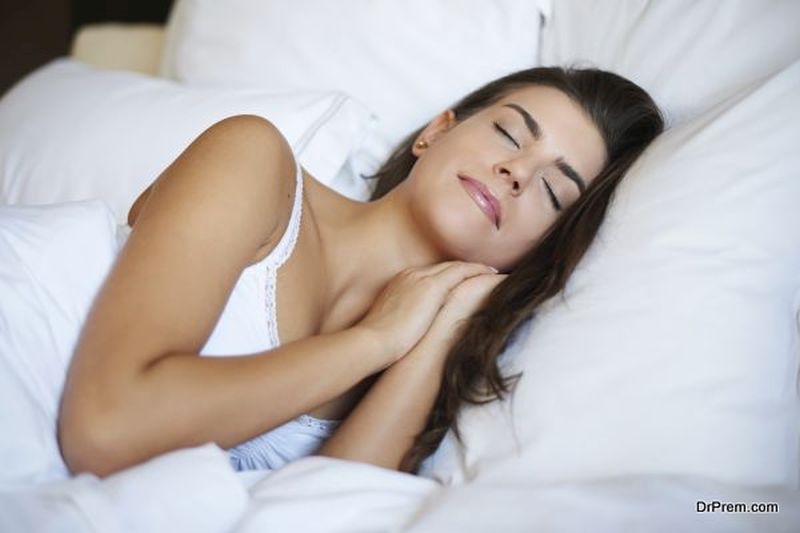 Another way to save time is by setting your hair in the night especially if you are used to straightening or curling them every day. Before you go to sleep, you can spend some time organizing yourself well in advance, so that in the morning you do not have to waste time doing it. Keep your hair in place, you can wrap them or just collect them and cover them with a shower cap so that you do not have to use any rubber bands.
3.    Get a low maintenance haircut
Another perfect way to save your time in the morning from stressing too much on your hair is by getting a hair cut that does not require too much of maintenance. People with curly hair have an advantage since they do not have to stress over their curls. To give yourself a decent look you can get bangs done and just get that portion straightened so that you only have to work on that particular portion, and you are all done.
4.    Use of kohl stick instead of eyeliner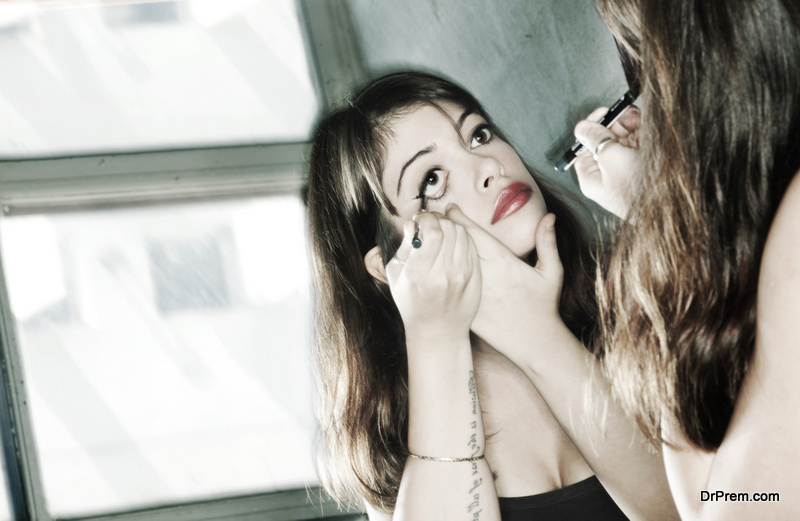 One of the biggest problems with eyeliners is that there are chances for it to smudge, which in turn can take time to set right. A quick hack on this front would be to use Kajal or kohl sticks. What is best with this technique is that this lasts the entire day even during the rainy season.
5.    Follow a nightly beauty regime for better results
Just by maintaining your skin during the day doesn't necessarily mean that you have a good beauty regime. Instead of investing time during the daytime you can invest the right amount of time in the night and maintain a good beauty regime which can help your skin in regenerating. For example, as soon as you come back from work while you are cooking dinner you can apply face pack or hair pack which you can wash off before eating. In case of an eye pack, you can use an eye pad that comes with openings within. This will help you to see what you are doing. Moreover, it is a perfect way to take care of your eye puffiness and dark circles. It will relax your eyes from the strain and stress of working in front of a computer the whole day.
Beauty hacks to make your face look slimmer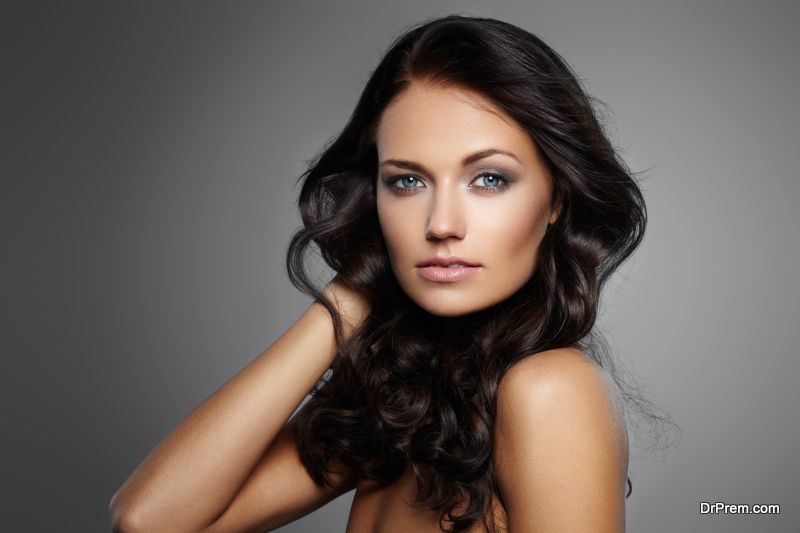 When you have a broad face or a round one you have to be very careful about how you look. The best thing about the round face is that you can easily highlight the best features of your face by slimming down your look. The choice of makeup, accessories let us have a looks and hairstyle all play a vital role to tone your look down. Here are some beauty hacks that you can use to help you get a tone look to your face.
Make your face look slimmer with your makeup choice
·         For your lips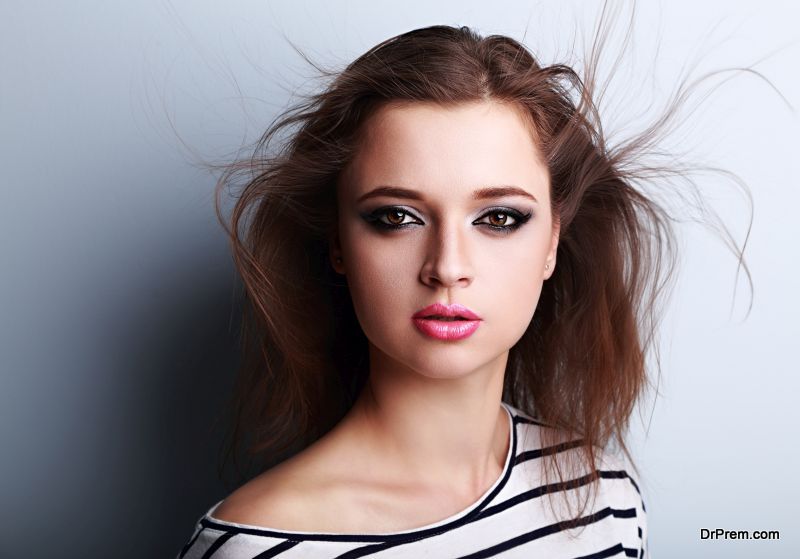 When choosing the make up for your face, it is advisable to highlight the strong features of your face. Choosing more neutral or natural colors is good. Go with colors like light pink and browns. If you want to go for darker shades, blood maroon, and magenta are some of the shades you can consider.
·         Eye makeup
For your eye makeup, highlight your eyes with medium sized lines. When applying the eye shadow, choosing a blend of natural or light colors will help a lot. The smoky look is not advisable unless you reduce the dark shades and just add a touch of black towards the corner of your eye.
Toning the look of your face with your accessories and attire
·         Your earrings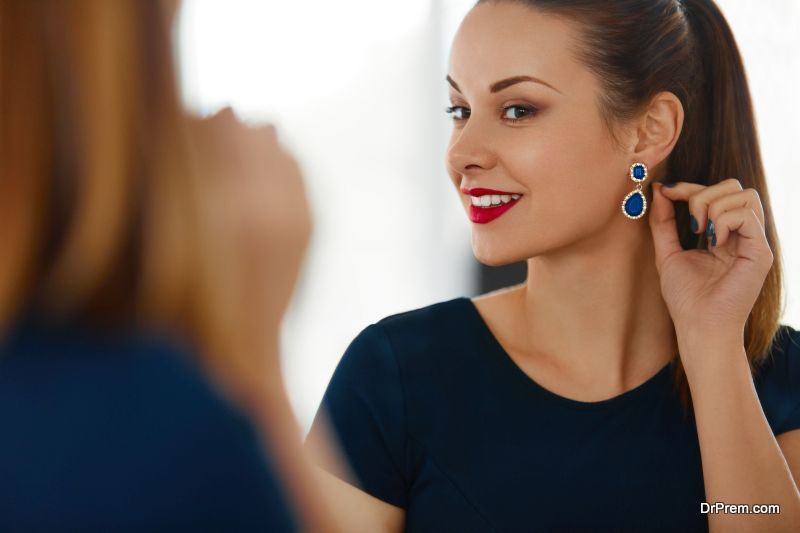 When you are accessorizing your look to reduce the attention from your face, going with small earrings is not a good idea. Instead, choose longer and thinner looking designs since they will help in giving your face a toner look. If you want to go for bulky earrings, choosing the medium or long lengths with a thinner outer design is perfect.
·         Your neck
Even while accessorizing your neck, you can play wisely to ensure that you get the right look. The good thing about having a round face is that you can carry heavy necklaces easily. This will pull the attention from your face to your neckline. Choosing tribal jewellery is one such example of how you can go about accessorizing your neck.
·         The neckline of your attire
For the neckline of your attire, choose broader and slightly deeper necks so that it gives your face a slimmer look.  Necklines like the scoop, off shoulder, princess cut and the square will add the femininity to your look. Rectangles and halters are a tricky option.
For your hairstyle
·         The twisted knot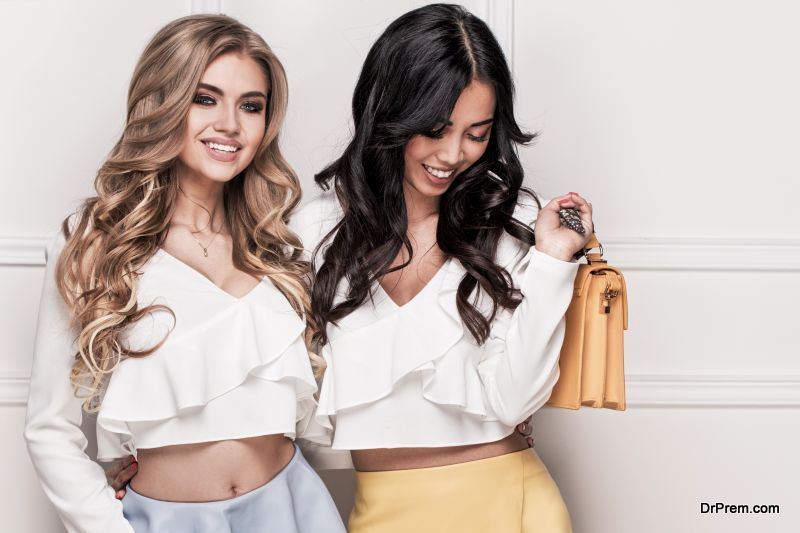 The twisted knot is another hairstyle that is very easy and comes with variations. You can choose from the bowknot, the simple one or even the side look and it will still add beauty to your face. You can accessorize the knot with large sized flowers.
·         Reverse braid
Reverse braids are a good idea when you want to have your hair all up and give a style to them. The variation on this hairstyle is the reverse French braid with a center bun. To add to the flavor you can also go for the messy look towards the hair that will fall on your face.
·         Hair down in the front
Leaving a few strands of hair on your face is a quick way to make it look slimmer. Do not opt for the curly look; instead, waves will add a nice definition. The straight hair look is also a good way to tone down your face.
·         Tricks if you have curly hair
For women with a round face and curly hair, you can easily tone your look by going for the half up hairstyle. Curly hair look bouncy and bushy, so they will reduce the impact, and your face won't look too broad or fat with them.
Morning beauty hacks for working women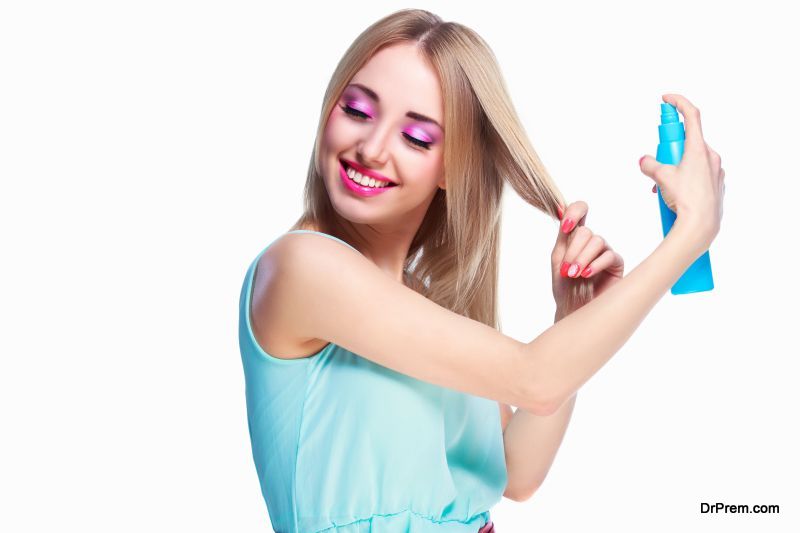 These simple and easy hacks will make your regime faster.  Waking in the morning and making yourself look good can be really challenging, especially when you have a hectic schedule. Constant touch-ups can also be a task.  With the help of writing service and research papers, you can get to know all the beauty products that are good for your skin as well improve your make-up regime.
1.    Making your hairdo easy       
Complicated hairstyles can take time, and often require a lot of patience to do. Instead of choosing hairdo that is complicated, choose the ones that are easy. Just in case you want to go for a different look like curls or straight hair, then you can prepare yourself in the night itself and use a gel to keep it in place. This will save you the time in the morning.
2.    Keep your makeup base light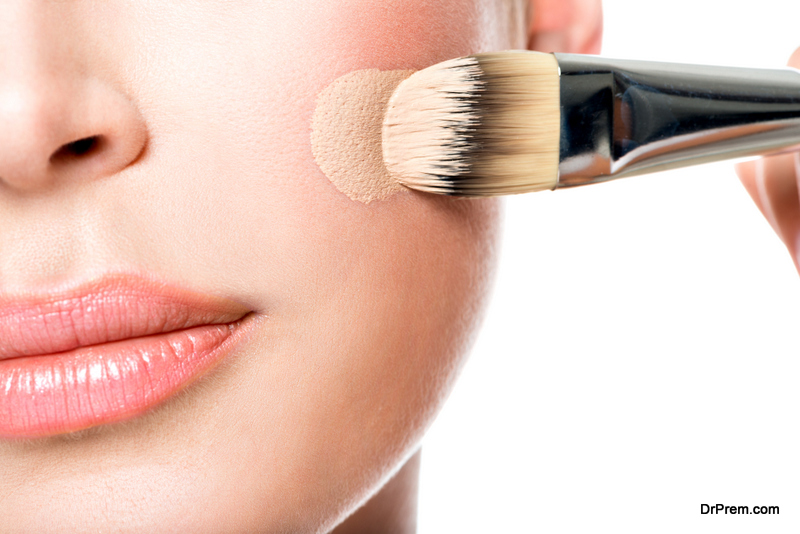 Keeping the foundation of your makeup light will not only ease your skin but also reduce the time you take for your regime. One of the best ways to do this would be to focus on the problematic areas of your face and leave the rest naturally. For example, if you have dark circles under your eyes, then focus on your dark circles and leave the rest of your face naturally.
3.    Make your lipstick last
While in the morning your lipstick will be in place, but after sometime, it tends to fade off. Well now, you can get an easy hack to make your lipstick last longer. For this, all you have to do is to apply the lipstick of your choice. Then you need to take some translucent powder and dust it off on the lipstick. However, the trick here is that you should not apply it directly. You should use a tissue paper instead, and place it on your lips. This will help to ensure that your lipstick lasts longer.
4.    A very easy hack for long lasting eye make up
One of the biggest problems that women face is the smudging of the Kajal. Well for this, there is a very simple thing that you can do. While applying the Kajal, do not apply it on the inner side of the edge that is closer to the part near the nose, instead, leave a little space and then apply it. To give it a perfect finish, just give it a close touch as a cover up. This will prevent the Kajal from smudging as well as make your eyes look complete. For the eye shadow, you can choose a simple and neutral tone. For the smoky look, just use a smugger brush or a sponge and you are all set.
5.    Do not forget your neck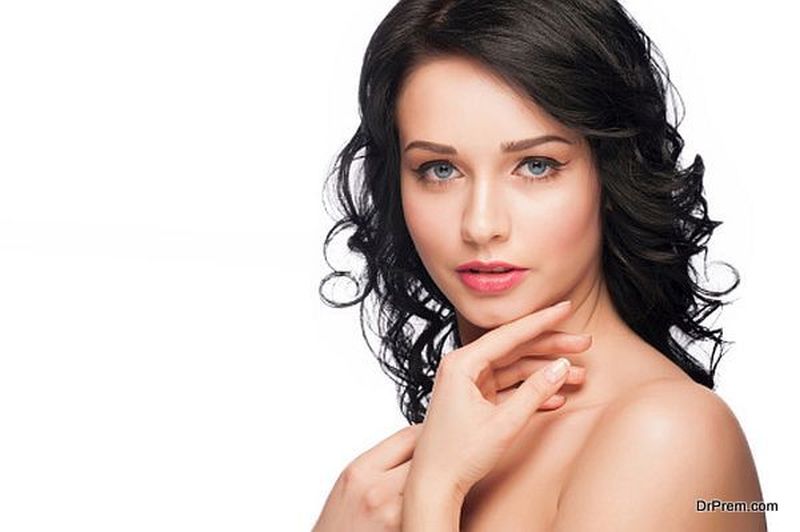 As much as it is important that you need to do your face, it is also essential that you should not forget your neck. You can use your compact powder and give your neck the touch-up that it needs. Using a highlighter will also be a good idea, not only for your face, as it will also give a toned look to your neck. If you have a heavy neck or a double chin, then avoid highlighting the parts that are bulky, instead focus more towards the sides of your neck and the jaw line. This will reduce your bulky look.
A final note on DIY Beauty hacks for women
Looking good at all times is one of the biggest challenges many women face. Sometime during the day it becomes very important to retouch your make-up. With these beauty hacks, you can save time as well as look your best at all times.