When it comes to makeup, we all want to look good and stylish. Just like clothes, shoes and other fashion trends, makeup trends keep changing with the time. Every year comes up with something new and interesting. What is special about beauty trends in India is that they all are easy to carry and versatile at the same time. Let's take a look at some of the interesting trends of this season to lets you go with the flow.
How to use these beauty trends in India in our real life?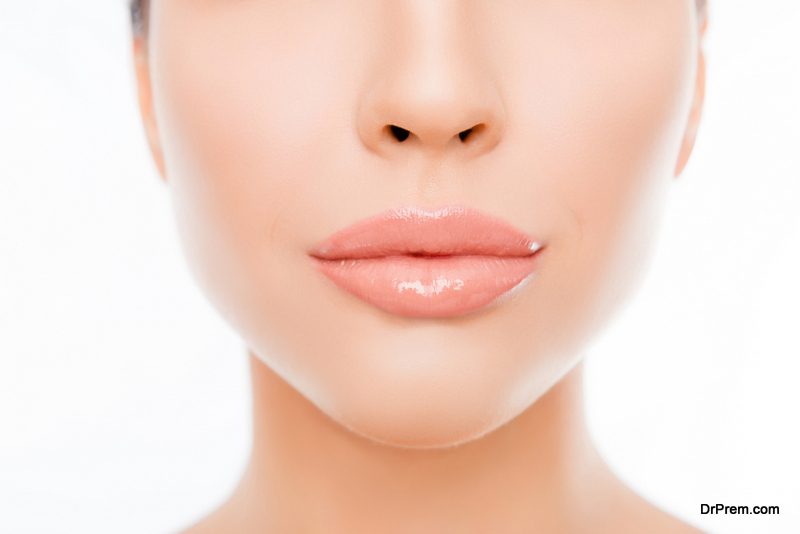 You can kiss your make up goodbye. The look for spring is all about barely makeup. For added dimension, add a little clear gloss to your eyes and lips. It will draw light, making them appear larger and fuller. So this is one of things that you should definitely try.
Fashion Trends You Can Use In Real Life
Designers and makeup artists took artistry to the maximum this season. Bedazzled masks, huge headdresses, and gilded brows were just a few of the looks seen on the runway. Sure, you might not wear these styles at home, but with Halloween right around the corner, they're definitely worth another glance. Chalky whites, lovely lavenders, and tickled pinks were all seen adorning the eyes of models on runways in the recent times. Whether they were blended into a soft smoke or structured and square, the looks were accessible and are sure to be hugely popular.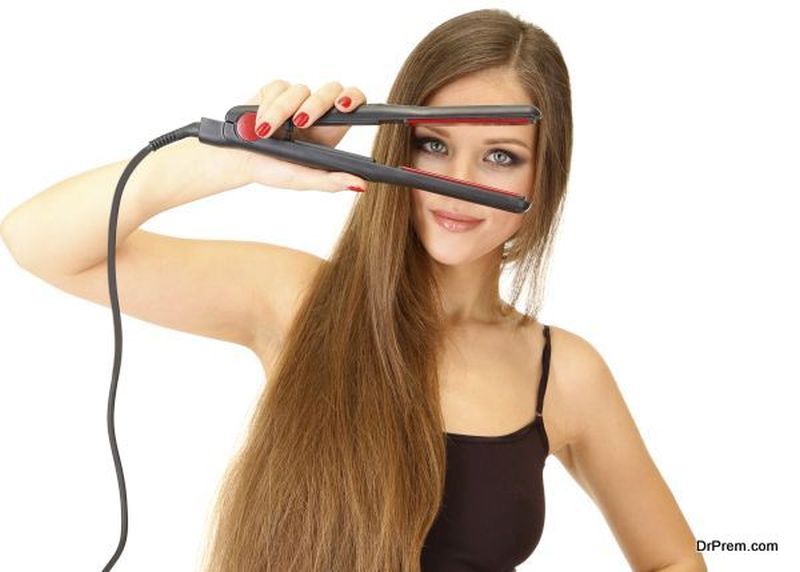 Many of us do our hair the same way every day. While we're happy to spend money on new clothes, shoes, we're often guilty of getting into a bit of a styling rut when it comes to our tresses. Many of us struggle with our hair every day.  Models had their hair slicked, matted, and wet as they walked the runway in Paris. It could be in a ponytail or hanging loose at the ends, but the top is mussy and matted.
2. Accessories also help
Incorporating some thin colored ribbon into your braid is a great way to add a bit of interest to your mane without spending hours styling it. This style is perfect for a rainy day too, as the plait will help to limit frizz. It also looks great if you use a single strand of thicker material, and pin the plait across your crown. One of the ruts we can get into is always parting our hair the same way. If you're a centre-part girl, change things up by sweeping it over from the side,
Spring is usually synonymous with light, pastel polishes, but the runways saw a different trend this season. Dark polishes, ranging from gray to black, were spotted on the paws of models and multiple runways. Make some changes and create your own trends.
Here are the trends that you should watch out for
1.     Less is more (minimal look)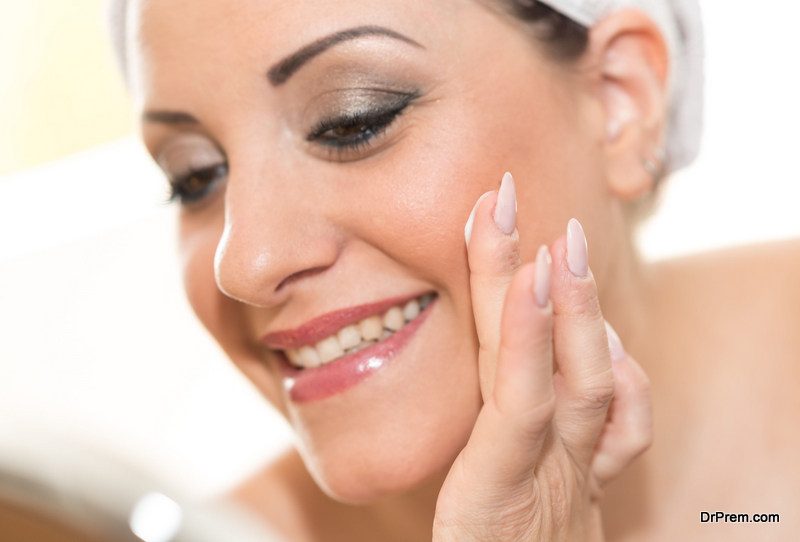 Gone are those days when women have to take hours to look beautiful and fill up their faces with lots of makeup. Too much makeup trends have gone and minimal makeup look is what 2021 has to offer. According to a number of makeup experts, less is certainly more this season. You don't have to do too much baking and avoid contouring product; instead, let your natural beauty excel through this year. Natural is beautiful, right? The natural makeup look gives a more valued look to your overall look and makes you different from others. But minimal here doesn't mean a no makeup look. This look can go with some bold eye makeup and nude shades lipstick which create a complete look by itself and you are ready to rock the party or any occasion.
2.     Statement Lips
Statement lips are the trends of this season. Even in 2020 and now 2021 statement lips trends are here to stay. It is one of the best Beauty and makeup trends in India 2020. It goes with any makeup and with all the skin tones. Statement lips in bold colors are the perfect wear for the evening wear. Bold colors with glitters can do wonders for your night out. Off course this is not for the daytime makeup look. This statement lips look goes for any night parties, get-together, functions and festive events. Keep in mind to have minimal makeup here again excluding your lips so that the look compliments your entire makeup.
3.     Natural brows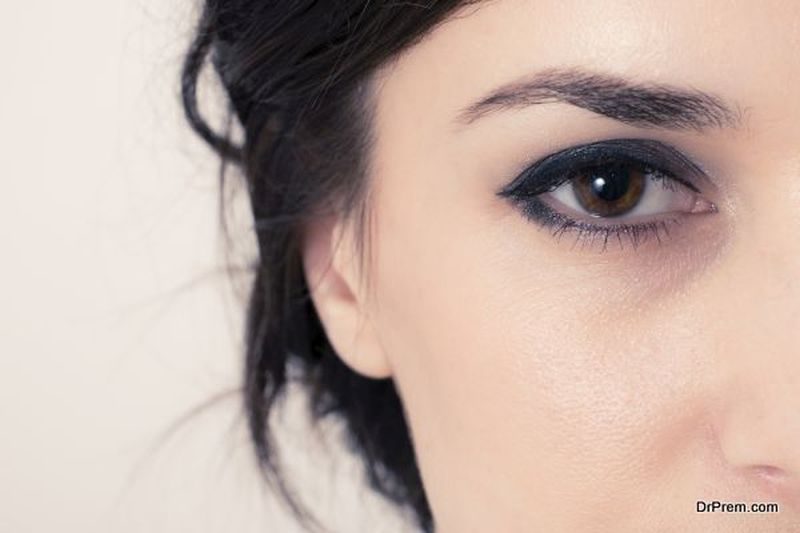 One of the best Beauty trends India 2021 is the natural brows look. We know some of you must be excited to hear this. Why not, as this latest trend can help you save you a lot of time, tension and effort.  Also, avoid keeping up with the schedule of having your regular parlor session to maintain the eyebrow shape and size. But now put a rest to your eyebrow pencil, powder and tweezers to have natural brows. This is the trend which works best for workplace or official gathering where you have to tone down your makeup look. If you have natural brows, you are very lucky and least effort you have to put to maintain the natural look.
4.     Winged eyeliner
Winged eyeliner is a trend which has been coming from ages and never goes out of style. It gives a definite and alluring look to your eyes. Eyes are the most important part of the face and this winged eyeliner look can make any normal looking eyes beautiful and vivacious. This is definitely the essential makeup tips and trends to follow which will give your face an instant beauty and sparkling look. Try to learn to draw the perfect winged eyeliner and go glam with nude makeup look. Apply some of the best nude shades lip colors to make the eye makeup look prominent making your big and attractive. You can wear it on any occasion and festive occasion. Just give a complete look to your party-ready look with this classic beauty trend.
5.     Two-Tone Lipstick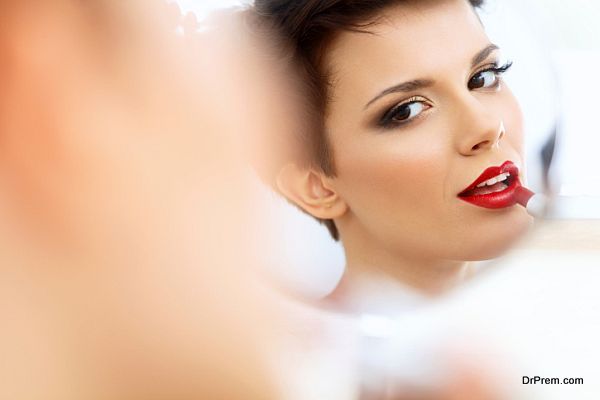 The most unique and definitely the unique beauty and makeup trends in India 2021 we have. The latest trending two-toned lip color fashion.  Wearing two lipstick shades together doesn't seem experimental but you can have and wear it for that unique effect. If you know how to do it right, it is sure to give you some amazing look to your overall appearance. At the same time, you have to be confident and creative enough to pull off this bolder look. Take a break from old, common shades of lip color and experiment with something new this season. It's a great concept to blend two tones of lip color to create beautiful shades which blend perfectly for all the Indian skin tones.
6.     Monochromatic look
This makeup trend is creating a completely monochromatic look which looks earthy and natural on the skin. Monochromatic here is using single hues with different shades and tints. According to the experts, all makeup products that are of multi-uses can bring great advantage to the latest makeup trends. Not all the girls find this look exciting and this may not work for as well, to make this easier select the color which you think work best for you and then create the same with the same hue. The idea is to use shame shade to highlight all your features. It can give you a subtle look with minimal makeup and work best for the day event, colleges and workplaces.
7.     Shimmer lids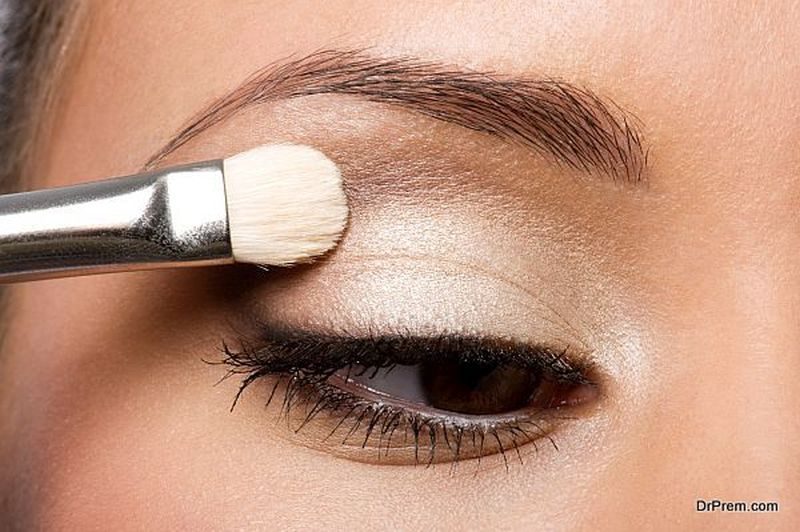 This makeup trend making us goes wow. Yes, the latest one is the shimmer lids. These shades are sure to make you look attractive and go with all the Indian skin tones. The shades of bronze, silver, gold makes the most amazing look. This sparking eye makeup looks compliments with your evening wear at the parties, occasions, and wedding and also for the usual night out.
Unique makeup trends and beauty trends in India that are changing the face of the beauty industry
Trying new things that make you look different is very natural and this is where the latest make up trends come in handy. Be it taking care of puffy eyes or even getting ready for a party or night out. Make up can really lift your face and overall appearance in the most effective manner. Especially when you have the regular trends, which talk about looks and make up tips that can make you look good on every occasion.Each year, we not only get to see the list of the latest make up tips and combinations that can highlight one's face, however we also get to see the artistic work of some makeup artists that take beauty to another level. Here are a few unique make up trends that are a stand apart.
1.    Pom-poms mark a new way of making your face look different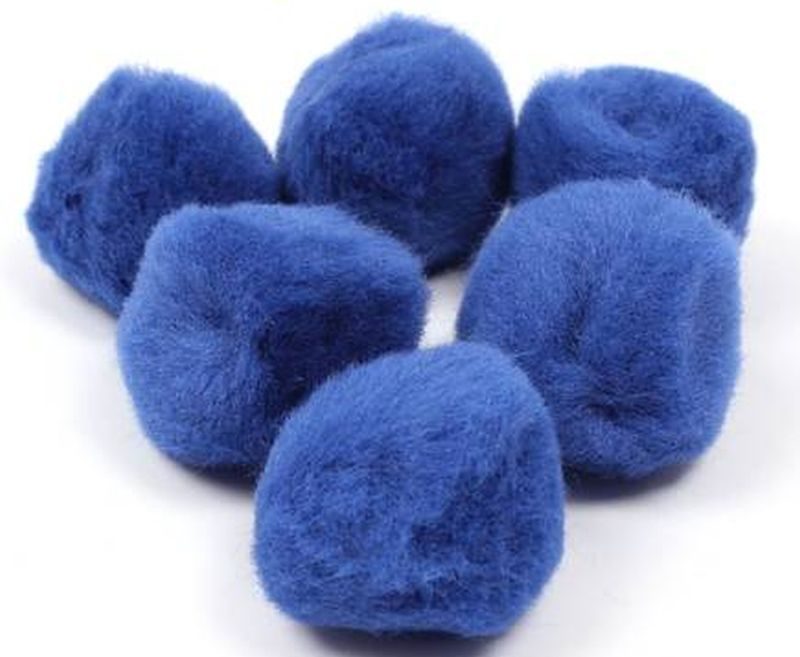 Image Source : hobbycraft.co.uk
Once used as a way to cheer a crowd and motivate a team, pom-poms are now used for makeup purposes. The beauty look that you get with the latest fun make up trends is not only unique but you can use it for a variety of purposes.  Right from getting a 3D effect to making heads turn with your eye-catching look, pom-poms are now sizzling up a storm as makeup artists show how they can be used.
Today, makeup artists are using pom-poms to give a very different look to the makeup. Right from using them as a form of an eyeliner, to even coming up with an innovative way to cover up puffy eyes, the unique make up trend is taking the beauty world by a storm.
2.    Marble art on the lips gives an amazing look
If you are looking at a way to highlight your lips in the unique manner, the marble lip art is surely a good choice.  This look is not only one of the latest make up trends but it also gives your lip a very different effect. You can get this look by using a tiny brush and various shades of lipstick that contrast each other.
For this look, you can take a base of the color of your choice and give the marble effect by stroking the liner brush with the other colors of your choice. For the stone cold lip look, you can make a base with white lipstick and black or any other dark color to give it a special touch. To give it a little extra special finish, you can use glitter make up to highlight the center of your lips.
3.    Face tattoos and Tattoo eyeliners are ideal for fun make up trends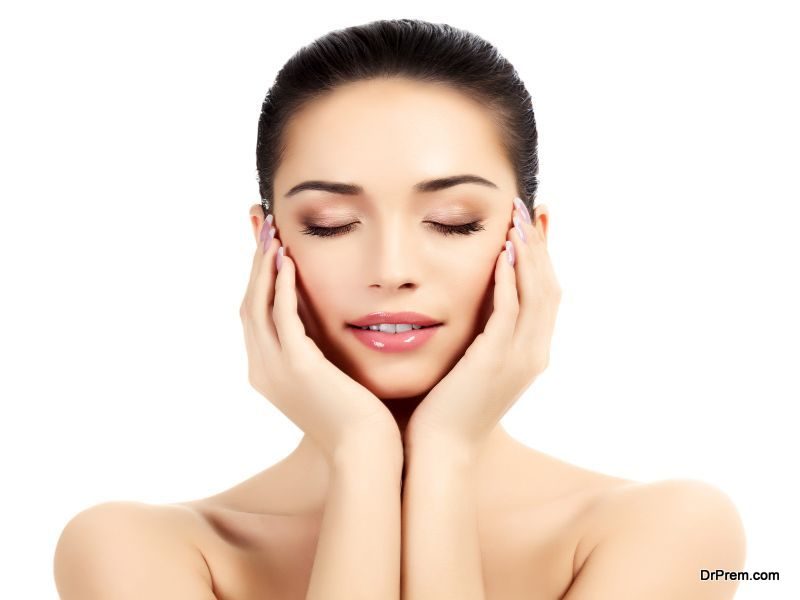 Want to go for a Halloween party or even a fun get-together? Then why not try something new? If you love being inked, then real tattoos are good for you, however, if you want to give your beauty look a new face, then temporary tattoo eyeliners is what you can think about.
Available in various designs and shapes. These tattoos are not just used as eyeliner;however, they can also highlight your face with special designs that you can put near around your eyes. These tattoos are easy to use and give your make up regime a different finish. You can get anything ranging from under the eye tattoos, the side and even above the eyebrows. These face tattoos are all you need to give your make over a fun look. But Beware! Don't go for permanent face tattoos.
4.    Let your face sparkle with a glitter look
Gone are the days when glitter was used only on the lips or as an eye shadow, now you can take your make up regime to the next level by using glitter on various parts of your face. Be it on the sides of your eyes or even to highlight the best features of your face, you can add the spark on your make up by using glitter wherever you want.
A final note on beauty trends in India
Another way to create a unique make up trend is by using glitter all over your face to make your make up shine out. From natural shades like browns and pinks to even the loud and bold look with pastel colors you can have it all.Spring is usually synonymous with light, pastel polishes, but the runways saw a different trend this season. Dark polishes, ranging from gray to black, were spotted on the paws of models and multiple runways. Make some changes and create your own trends.