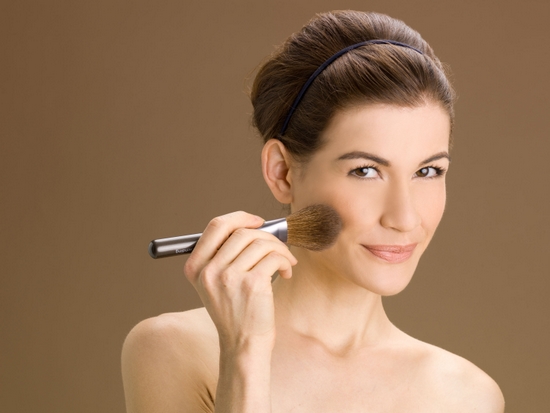 All the women love to indulge in make up in order to look attractive and cover up their flaws. The bigger reason for applying make up is to get noticed, be it be your husband or a complete stranger at a party. Learn what men actually appreciate. Polish your make up skills, understand what suits you and in what proportion so that you are able to look a stunning beauty not a complete nightmare soaked in make up.
1. Rosy Cheeks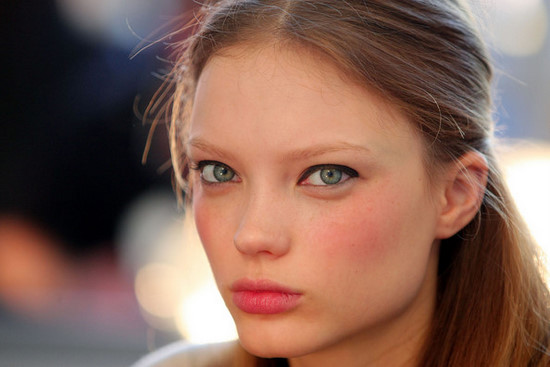 Men are more inclined towards a natural look comprising of girly shades in hues of pinks and peaches. Men hate a powdered look that makes you look artificial. Use make up to enhance your beauty not to create a whole new mask. Use a good quality brush to accentuate those cheeks in hues of pink or peach, depending on your skin tone. You could go with the same look for a normal evening or for a date. Choose the perfect tone of rouge and apply it properly. Make sure you have applied a good foundation base on your skin first. Look healthy and beautiful to charm your guy.
2. Long Eyelashes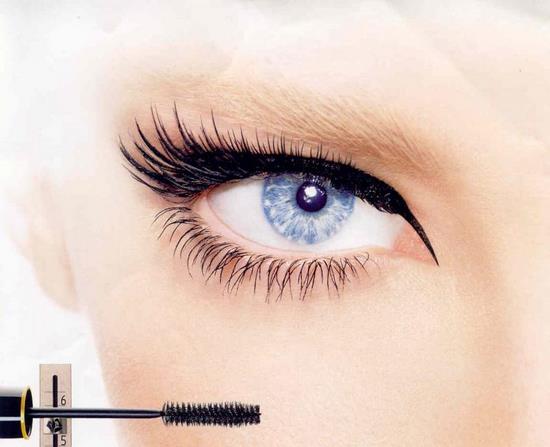 Beautiful long eyelashes can simply take the breath away of any guy. Use the magic wand aka mascara to create magical eye lashes. Do not leave this essential step in your make up routine ever. Do not ever skip mascara as it bring out your eyelashes and defines your beautiful eyes. Mascaras are available in plenty of colors, choose the one that suits your complexion. You could also go for a transparent mascara for a natural look. You can also find out the best way of lash enhancement by approaching a beauty clinic. Create the magic with your eyes using mascara and let your eyes do the talking with your guy .
3. Nude Lips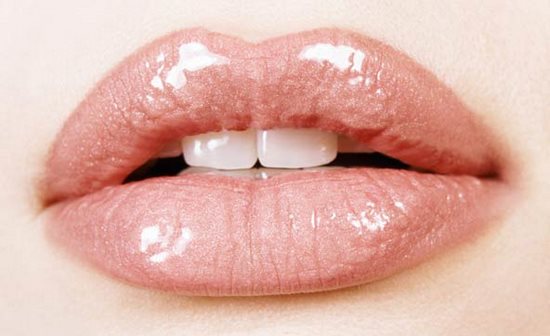 Red lips are a complete no-no off the red carpet as they tend to make you look over done. Go for subtle shades for a casual and relaxed date. Nude shades are very much in all through the year and hence, you can never go wrong with nude shades. Males find nude lips more attractive and kissable as they look natural and healthy. You could use basic nude lip balms, lip gloss or lipstick to define your lips. Steal your guy's heart with perfectly high-lightened and hydrated lips. Let the reds and maroons stay in till some glamorous red carpet event comes up.
4. Smokey Eyes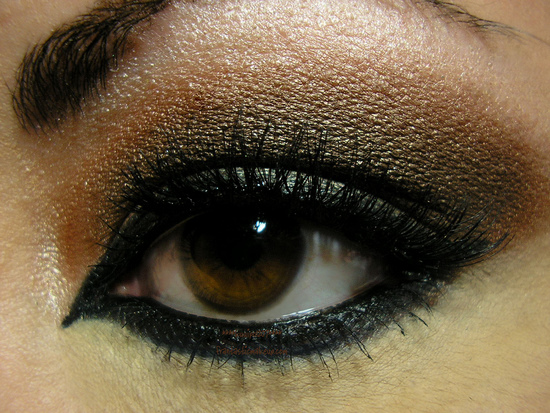 Smokey eyes can make a guy's heart skip many a beat. It makes the eye look mystical and amazingly sensuous. It certainly has a wild streak to it, it makes the eyes look very interesting. Create the effect using shades of copper, grey, brown or basic black eye shadows. Do not forget to define the eyes with an eyeliner and mascara prior to applying eye shadow. Smokey eyes definitely top the list of make up trends that guys adore. Look like a diva with a perfectly blended smokey eyes.