Glycerin is a humectant which attracts moisture to your skin. It is a neutral, sweet-tasting, colorless, thick liquid which freezes to a gummy paste having a very high boiling point. Moreover, it is highly hygroscopic by nature and absorbs water from the air. Since it is also an excellent solvent; it is also useful for heavy usage in beauty products like creams, soaps, toothpaste etc. We have put together the most common uses of glycerin for skin. Apart from that, you will also get some great skin care tips to tackle each season.
1. Moisturizing skin care tips with glycerin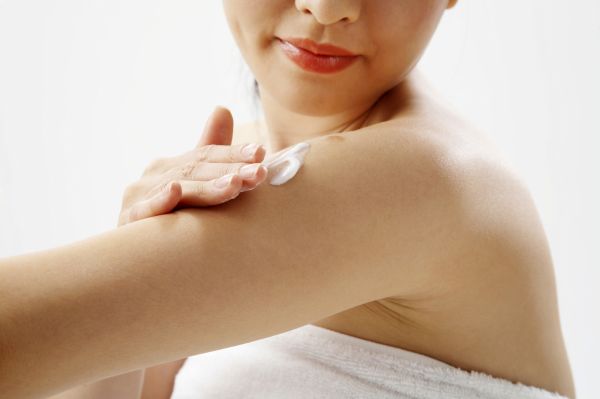 Due to humectant properties, it can draw moisture from air. If applied with moisturizing lotion, it acts an effective shield thus preventing moisture contained in the skin from escaping. While going out, it is advisable to mix small amount of glycerin with your regular face cream every day. This will keep your skin hydrated and protected.
2. Increases Glow
When applied with rose water and honey, it can give astonishing results. Apply this mix every night before going to sleep. Let this formula work on your skin overnight. In the morning, wash your face with cold water. Within 3 weeks, you will notice a glow on your skin. It also helps in reducing dark spots and fine lines.
3. Healing Dry Patches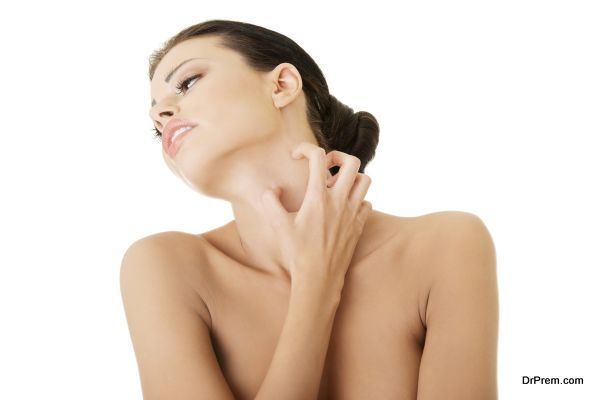 Glycerin proves to be an excellent remedy for people with dry skin. Many of us suffer from dry patches on the body, especially in harsh winters. Glycerin can be used along with a body lotion in order to heal the patches.
4. Cleansing skin care tips with glycerin
Glycerin has been used to make soap for generations. It acts as a gentle cleanser which helps to breakdown oils and washes toxins away. It also helps in curing skin issues like acne and pimples. You can also use Glycerin to remove make up. Use a clean cotton ball and dab it with glycerin. Apply it gently and remove the make-up. Wash your face with cold water and re apply it along with a good moisturizing lotion.
5. Reduces Allergy and Skin Irritations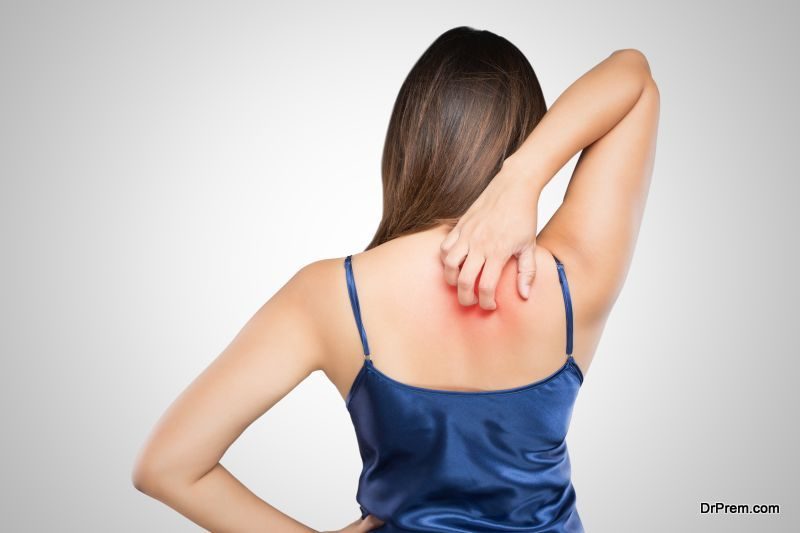 Glycerin contains very few toxins and hence naturally it does not cause allergic reactions. This property makes it a great ingredient to be used by people having sensitive skin. Skin rashes can be effectively treated with usage of glycerin. It is also be used in shaving creams to help prevent skin irritation.
Glycerin has been used from ages for keeping skin healthy and supple. Frequent use of it can prove to be beneficial. Glycerin can also be used in various products like as hair conditioning agent, oral care, nail paint remover and viscosity decreasing agent. The Food and Drug Administration (FDA) includes Glycerin on its list of direct food additives considered Generally Recognized as Safe (GRAS), and on its list of approved indirect food additives. Glycerin is also an FDA approved active ingredient in Over-the-Counter (OTC) skin protectant drug products, ear drying products and an approved demulcent for the eyes.
A Guide to Keeping Your Skin Healthy Throughout the Year
If you're the type of person who freaks out every time the seasons change and your skin stops behaving, don't worry. As long as you adjust your skincare to each season, the possibilities of breakouts and dry skin are much lower, and it's a great relief to feel in control of your body.
You should always be taking care of your skin, but it will vary with time. There will be times you should focus more on moisturizing and other times it might be exfoliating or hydrating. When you finish reading this guide, you will have a much clearer idea of how you should tackle your skincare throughout the year. Here are a few skin care tips you can use for each season.
Summer Is All About Protection from the Sun's Rays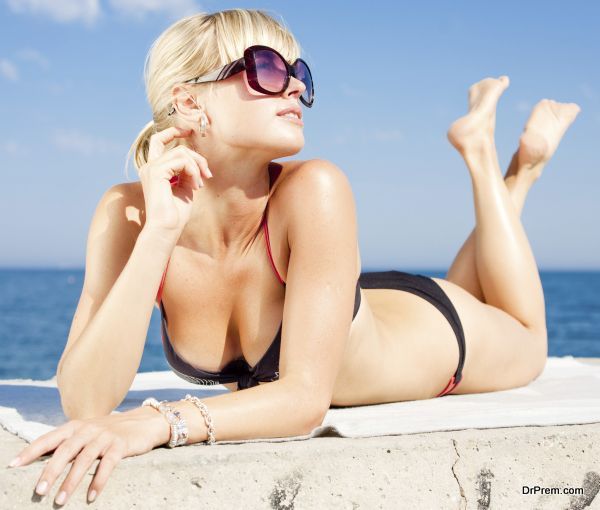 During the summer, you will want to head outside to enjoy the warm weather. If you're not careful, your skin could suffer the consequences. Whether you're going to spend the day at the beach or have a picnic with your friends, make sure you use copious amounts of sunscreen to stay away from harm's way.
Also, don't forget that with the high temperatures, your body is prone to dehydration; so, it's important to drink plenty of water throughout the day. At the end of the day, you might want to use oil-free moisturizers and, in case you get sunburned, aloe vera will be your best friend. If you're looking for additional skincare advice, brands like Amway often have tips on skincare and beauty on their social channels and blogs.
Autumn Is the Time to Prepare for the Colder Months
As the temperatures slowly decrease, the moisture in the air decreases as well. You should begin to focus on keeping your skin hydrated by using thicker moisturizers. As your body produces less oil, you need to balance it with the right type of creams and fall skin care tips.
Exfoliating is equally important. Now is the perfect time to shed the dead skin caused by the sun and make sure your pores aren't clogged (and prone to breakouts). Don't forget to keep applying sunscreen — it might be getting colder, but the sun is still shining.
All You Want for Winter Is Moisture!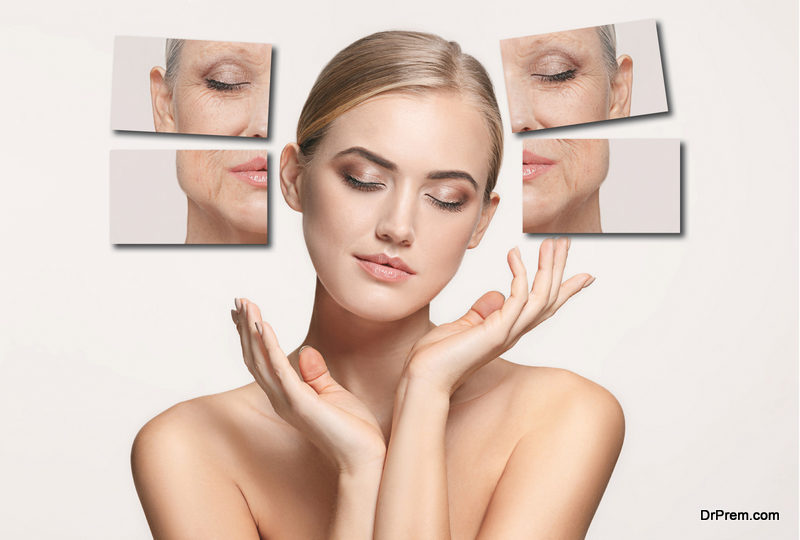 Winter is another season that doesn't bode well with your skin. As the weather gets cold and dry, it sucks the moisture out of your skin, and you should do everything to keep you skin soft and glowing. If you're someone who loves long hot showers, be mindful that they strip the oils from your skin, making it even drier. You don't need to necessarily take cold showers, but lukewarm will do the trick.
You should always have a lip balm handy as your lips are the first to dry up. If you have a history of dermatitis or eczema, you should make sure you choose the right clothes as some fabrics are known to trigger flare-ups.
It's also important to keep a balanced diet. Again, the focus here is hydration, so you need to eat plenty of watery fruits and vegetables.
Spring Is All About Renewal
Spring is the other transitional season, therefore it's the time to heal your skin from the cold harsh winter and prepare for warmer temperatures. You should start exfoliating more to get rid of the buildup of dead skin and using light moisturizers and lotions.
The season of love is also the season of bugs. So now here are a few skin care tips you can use. Not only do you need the proper insect repellents, you might need skin rash creams. You should never scratch the bites as it really damages your skin. And of course, don't forget to carry on using sunscreen.
As you can see, keeping your skin healthy is no easy feat; when you think you've got it all figured out, the weather changes completely. However, once you understand how your skin works and what it needs every time of the year. You can take the steps to prepare your skin and protect it from the elements.