Summer camp was the place where you made new friends, hiked and trekked, swam and got soaked in the rain. You shivered by the campfire telling each other the scariest ghost stories. You wish you could go back to those carefree days, but instead you are stuck in a 'grown-up' job and life. You can get a taste of the camplife with some camp inspired fashion. Take a look at these designs for some summer camp fashion in your life:
Summer camp fashion ideas
1. Tank tops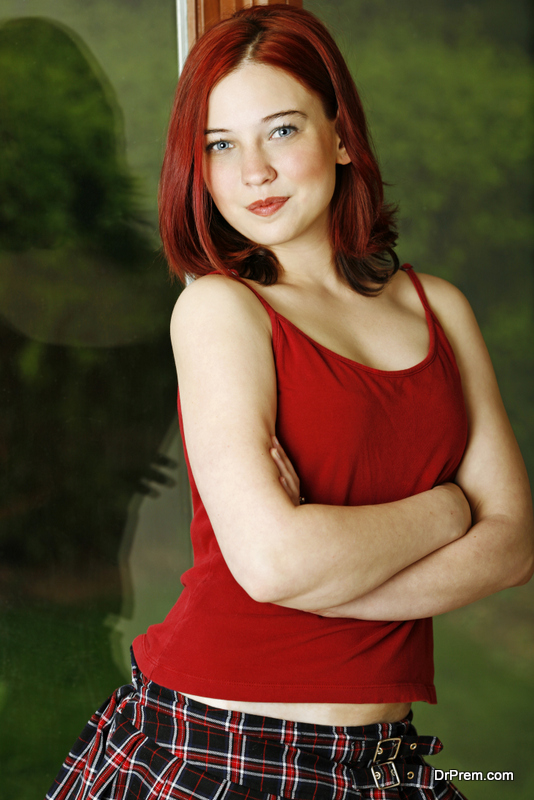 Another summer camp fashion staple was the tank tops with cutoffs. This outfit is still popular in 2019 with grown-ups. Wear them as you chill out with your friends by the pool or bar. It will make you feel like a carefree girl once again.
2. Cargo shorts
Just the mention of cargo shorts brings back a flood of memories. Cargos were practically the dress code for summer camp. Choose a pair of fitted cargo shorts so they flatter your legs. As part of the summer camp fashion ideas, team the cargo shorts with a windbreaker, the brighter the better. You can wear this with short tees too, of course.
3. The summer frock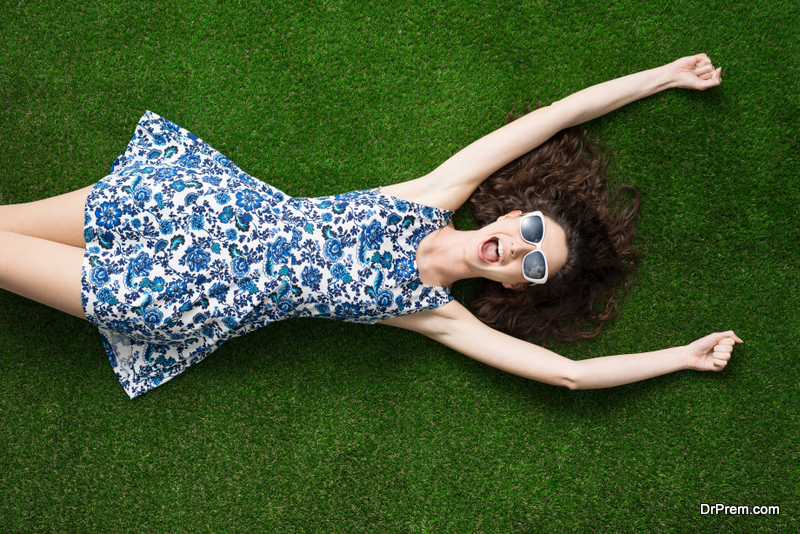 The summer camp dance was a special affair. The summer frock style can be upgraded now to a pretty summer dress, of chiffon or cotton. Pair them with flat sandals or high heels depending on the occasion. Cotton summer dress with flats is perfect for a casual lunch. Wearing your stilettos will transform the same dress into a pretty dinner outfit, when you go on a dinner date with the special person in your life.
Or if you are going on a trip with your colleagues, carrying a pretty dress, made from a wrinkle free material will be a great option. If you're having meetings and workshops back to back, then there would hardly be time to press your clothes.
4. Tie and dye magic
Remember the tie and dye prints everybody wore at camp? Fashion design now has seen a resurgence of the tie and dye prints with even the biggest designers like Alexander Wang and Michael Kors using this in their designs. You can find this print in dresses or tops, cotton or silk. We fancy a really nice silk tie'n'dye top, worn over formal trousers. You can pair a colorful cotton tee with shorts or a plain skirt.
5. Wide-brimmed hats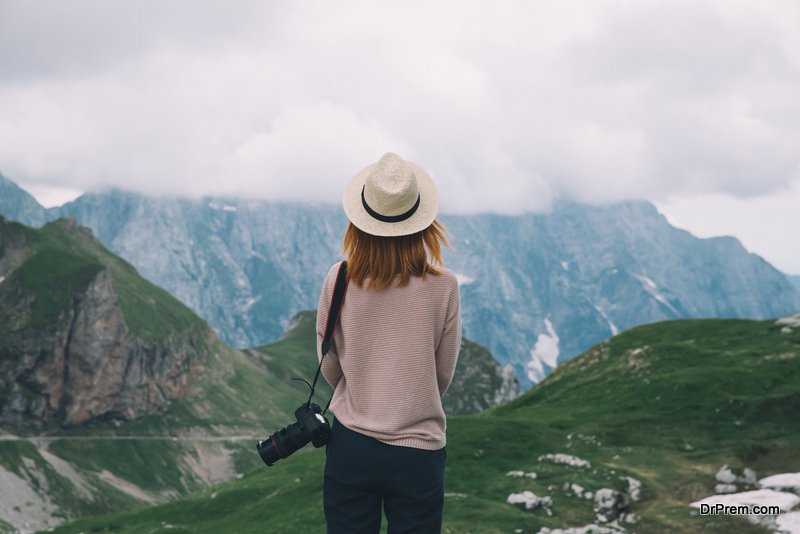 Caps and hats were a part of summer camp fashion. Upgrade to wide-brimmed grown-up hats to look like a cool young lady and protect your sensitive skin from the harsh rays of the sun. Baseball caps too are always included in the latest style trends as well as bucket hats. Tank top, jeans and hat would be the perfect combo.
Baseball caps can be floral printed or multicolor bucket hats, woven baseball caps – all these and many more designs are available at stores everywhere and you can get one from a known brand too.
6. Scarves
Scarves are a must for the summer camp fashionishtas. Silk or cotton or chiffon, a scarf tied in style will make any outfit chic and glamorous.
7. Shredded denim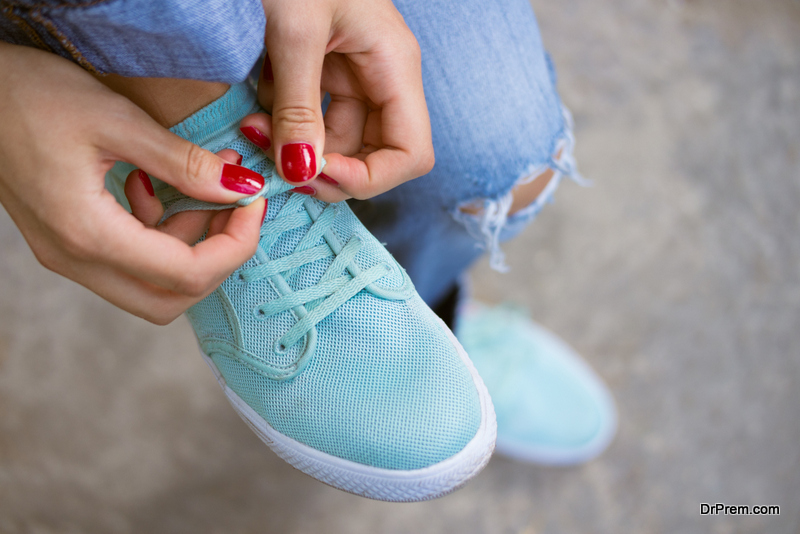 Shredded denim was a must for summer camp. You don't have to toss out this comfy and smart style just because you can no longer go to camp and work in a staid, old, office. Make your own shredded denim short from your oldest pair of jeans and pair it with a sharp, tailored top. A pair of elegant heels will elevate the homemade pair of shredded shorts to a style statement.
8. Friendship bracelets
Summer camp and friendship bracelets are inseparable. You may have sat for hours and knitted lots of beads and strings together for your 'best' friend! And the tons of bracelets you collected over the years from many 'best' friends. We just can't leave out friendship bracelets, and colorful friendship bracelets are still a summer camp fashion must. Wear them proudly on your wrist and break the monotony of your office dress code.
9. Candy colored shades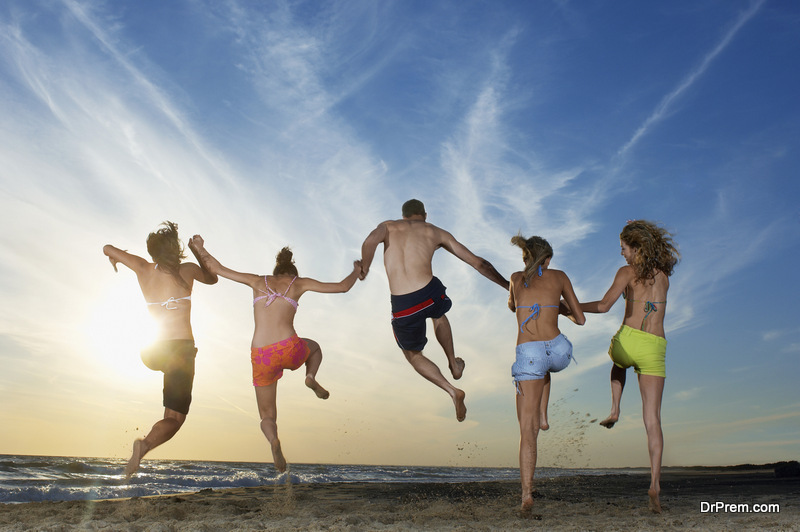 Ditch the very-official looking basic black shades and go for some trendy candy colored shades. Black shades are perfect and make you look sophisticated and gorgeous, but colorful shades are the thing for a day of fun outdoors. Pick them for your office picnic or day at the beach, and let others see the fun side of you!
10. Bright backpacks
Backpacks no longer need to be boring and neural colored. Backpacks are now a big part of fashion design, and they come in all shapes, sizes, colors, prints and materials. These cute backpacks are a throwback to summer camp and they can hold all the essentials.
How to look your best when you are going out for biking
We all fell in love with sportswear and sneakers ever since they were worn by basketball stars in the early 1990's, they were turned into a fashion trend with television shows like '90210' , 'Fresh Prince of Bel-Air' and 'Full House'. Today sportswear is an essential part of staying fit.
Best Looks for Biking: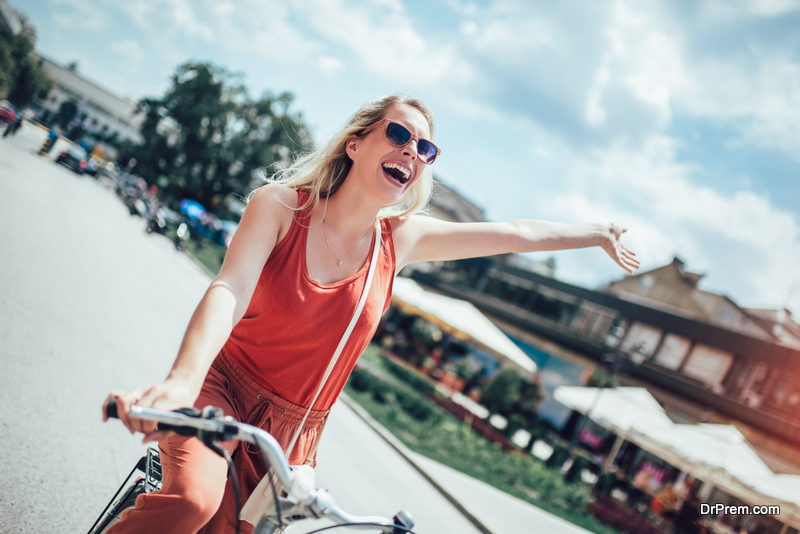 At one point in time, people would wear wool jersey, skirts up to their knees, dungarees, collared dresses and cotton shirts. People today want sportswear that will make them look cool while working out, they also demand sportswear that is custom made and personalized. So the next best thing that clothing manufactures did was to merge style and sportswear and create biker fashion that are both chic and shows off the latest brands. So whether you enjoy cycling as a pastime or an overzealous cyclist, you will definitely want to look cool and stylish while cycling. Simplicity is the best look for those who want to look athletic; most bikers are ditching bright graphics, logos for something that has a more minimalist look. This style of clothing is practical and offers ease of movement and comfort as it includes only the essentials.
Where to find these brands:
Consider colors like gray, nude and white, your clothing should have pockets that are cleverly concealed and should have a button or Velcro on it so that things don't fall out. Intricate yet durable stitching is much trendier than graphics that are too flashy. Today, flashy sportswear with too many logos is gaudy and tacky. Simpler clothing designed for bikers by brands like Rapha, Café du Cycliste includes designs that are made of comfortable material that has allows a lot of movement. Sportswear that is environmentally friendly is another trend that has become popular. Such clothes are made by manufacturers like Nau Floret, Dante Robles Design, who use production methods that are cleaner, by reusing the resources that they use. These garments are not made out of recycled paper as you're probably thinking right now, but they there are made using methods that don't hurt the environment, some of these companies donate their proceeds towards environmental concerns.
It's all about comfort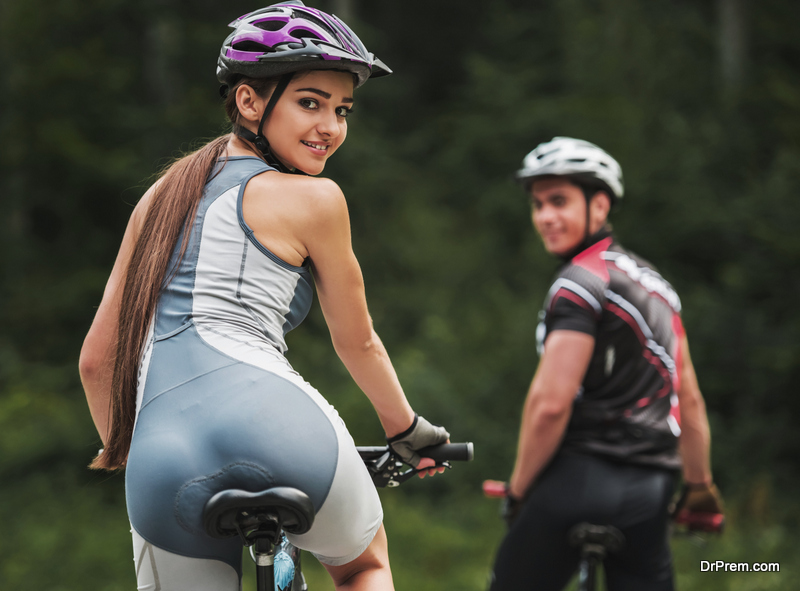 There are plenty of options for both men and women that incorporate timeless style and high durability for even the most avid biker. The fibers used to day allow breathability and is stretchy enough to allow you to pedal comfortably. Some of the more advanced sportswear looks like couture garments, so you look trendy enough to be on a runway but are comfortable enough to go biking. 
How to save the skin from summer sun

Pre-protected as you may be with sunscreens and their SPF, hats, towels and much more, he is not going to spare you and the result – a hot, red, painful and unattractive skin. So to help you deal with this problem here we are with some amazing beauty tips that would help you cover up your sun burn in the best way possible. Read on.
1. Treat the Burn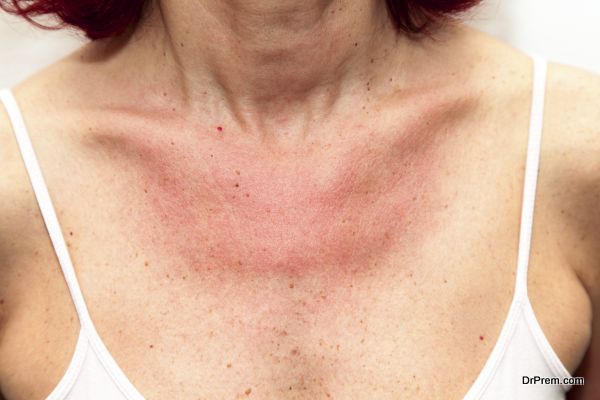 Camouflaging your sunburn should not mean that it is left untreated. The first thing you should do is to try healing your skin and reduce the redness and irritation. It is the same as you do when you suffer from anxiety. Experts suggest applying Aloe Vera gel or the Bio Oil available in market to your face. This would heal and soothe the inflamed skin.
2. Hydrate the Skin
Skin hydration is absolutely essential to restore the original glow of the skin. This could be achieved with the help of hydrating sprays that contain essential oils and vitamin c. Avoid using moisturizers that contain salicylic acid in order to further aggravate the redness of the skin. You can even keep your moisturizer inside the refrigerator for a more cooling sensation. Moisturizers also enhance the skin's absorption of the makeup base.
3. Sunscreen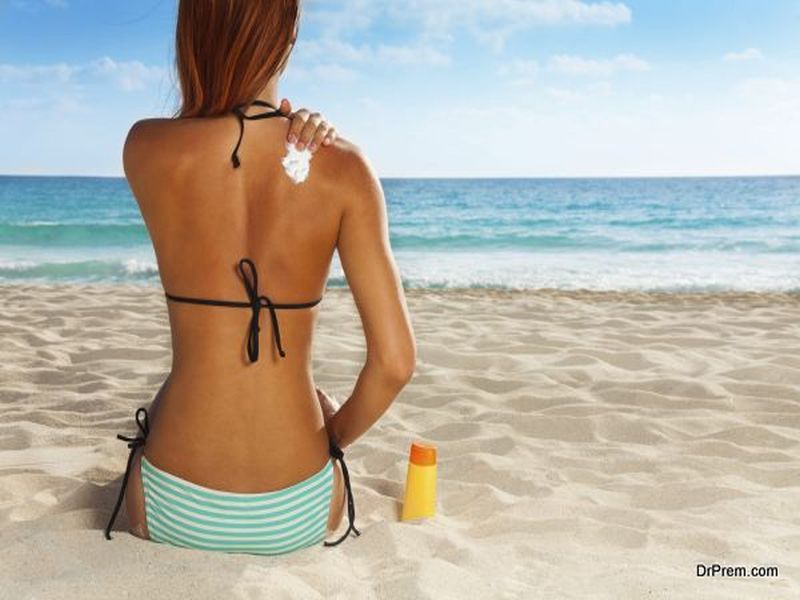 A good sunscreen is utmost essential to protect your skin from the sun. The sunscreen should be at least 30 SPF so that it protects your skin from the sun even when it is at its glorious best. No sunblock is 100 percent waterproof, so carry the sunscreen with you. Do not wait to reach the hang out spot and then apply the sunscreen; instead, apply it before you head out . Here is a look at some of the best sunscreens available in the marketplace.
i. Banana Boat Sport Sunscreen, SPF 100
Banana Boat Sport is the best sunscreen available in the market with SPF 100. It is best for athletes and people who plan to spend hours in the sun during summer. This sunscreen is creamy and thick because of the high level of SPF present in it. This lotion has to be applied every 2 hours in comparison to other sunscreens, which have to be applied after every hour. So this is simply an undisputed leader in the sunblock lotion market.
ii. Blue Lizard Sunscreen Sensitive, SPF 30
The Blue Lizard is a very gentle lotion and is very good for babies and people who have persistent problem of skin allergies. It is creamy and thick, which means that it lasts longer even after prolonged sun exposure. It leaves a thick film if not applied properly, so when applying it, massage it properly so that it has a lasting effect.
iii. Badger, SPF 30
Badger is the best sunblock for those who prefer to go green. It consists of only organic ingredients and comes in two versions, herbal scented and herbal unscented.
iv. Neutrogena Ultra Sheer Sunblock, SPF 30
Neutrogena is said to be water resistant, so if one plans to stay in water for a long period, then this is the sunblock to go for. It protects you from both UVA and UVB rays, which are very harmful for the skin.
4. Do not use Petroleum Jelly
Petroleum jelly is a wonder product. Do not use petroleum jelly as a moisturizer after sunburn since it prevents heat from escaping and thus worsens the burn.
5. Make-up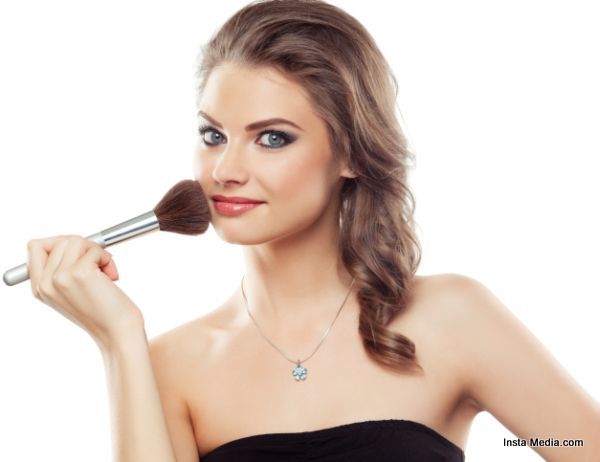 On a sun burned skin, you should only have a minimal mineral makeup to cover up the redness and avoid skin damage and irritation. Instead of mineral make-up you can even opt for airbrush spray make up tapped with a non latex sponge.
6. Foundation
Do not use liquid foundations as these block the skin pores and mix some amount of moisturizer to the foundation to keep the skin hydrated.
7. Sunglasses and hat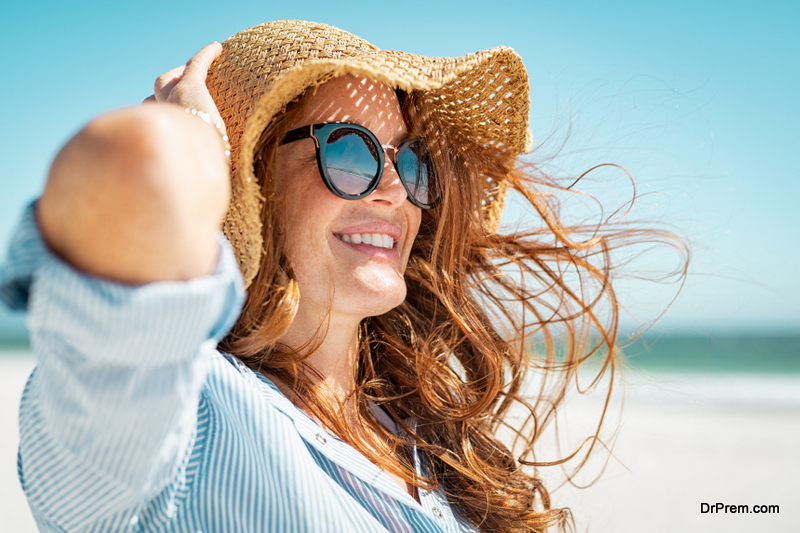 A pair of shades and a hat are another essential for a summer day out. Salty water is very severe as it can damage your eyes and it is no fun if you cannot see properly. Therefore, you must have a pair of snap on shades and a hat. You can also go for swimming shades.
8. Bronzer
Apply a bronzer cover up the redness on your face such as forehead, nose, cheeks and chin and to have a even skin tone. Avoid pink bronzers and apply it with a soft brush to avoid causing irritation and redness.
Lip gloss
Avoid using dark lip colors and lipsticks in order to worsen the appearance of your sun burned skin. It is suggested to use simple lip gloss instead.
Eye shadows and mascara
These two are the best way to divert the public attention from your sun tanned skin. You can use extra mascara coatings and a dark eye make-up, however, avoid purple and pink eye shadows.
9. Large beach umbrella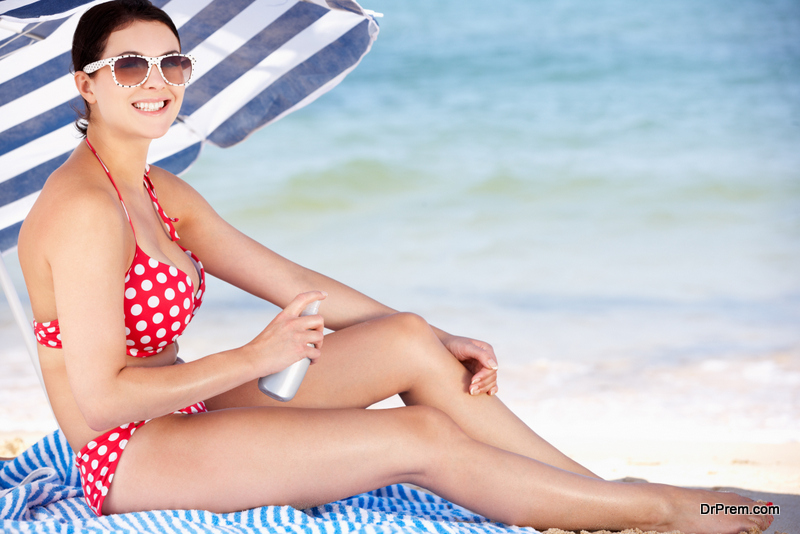 A large beach umbrella is one thing that is essential for a sunny day out. It is quintessential to have optimum shade to enjoy the sun, the beach, and the summer day completely, which you can do only with the help of an umbrella. 
A final note on Must have essentials while going for a summer camp
The summer camp inspired style is cozy, elegant and fun. Try styling your wardrobe with a mix and match of accessories and clothes to create a completely different look this summer.Having a sun-tanned skin is a serious problem only, if you do not take good care and have a plan ready for trouble.Moreover, pay attention to the Must have essentials while going for a summer camp. This will help you to maintain your skin even when you are not at home.