Be your own makeup expert and look beautiful
With the arrival of the holiday and festival season, the invitations for parties also start to pop in and does your thoughts about the various looks that you can flaunt on the parties so that you don't look regular and yet not end up looking to out of place. Being unique and a part of the crowd is something that you can manage well with your looks if you understand well that what would be the mood of the party and what would suit your body and face structure according to the causality and formality of the event.
However, besides choosing the perfect attire for the special occasions, the one thing that entirely influences your looks is your make up. Before even looking at what you are wearing, the first thing that should appeal everyone is your face. If you look presentable and confident from your face, you can flatter anyone with just a mere eye contact. Here are some of the glamorous make up styles that you can flaunt your favourite celebrity style and be the hottest chick in the party:
Make your eyes look smoky
They say, when a person looks at you, your eyes are what catches his attention first. Make your eyes look smoky and tempting by spotting a heavy and dramatic eye makeup. Make your eye makeup black and appealing by amplifying the wings. However, make sure that your eyes don't lose their original charm. Also, keep the other makeup very light so that your eyes will be highlighted and make your look stunning.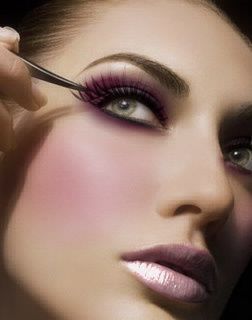 Be a perfect match maker
Pink is the colour for girls. No matter what one is wearing or how one carries it, adding a hint of pink to the look could make any girl look pretty and cute for the onlookers. Make your lips look really gorgeous by applying a glossy pink lipstick and matching it up with the eye shadow of the same shade. However, make sure that you do not apply too many layers of the eyeshades and keep it on the same grounds and your lip gloss.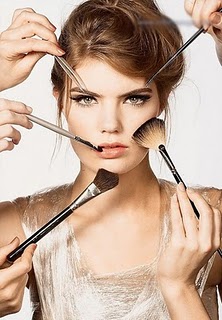 When you do your makeup, make sure that you apply it perfectly and smoothly with a very even brush so that it does not look crap and spoil your look. Use good quality cosmetic products and your brush should not be destroyed as it might end up creating problem for you while applying the makeup evenly throughout your face.