Vaseline is one useful product which benefits you in many ways. Yes, it's not just used to soften lips and healing cracked skin but there is a number of other things Vaseline can do. From soothing your skin to almost fix any beauty problem, from curing skin allergy to making your furniture look new. There are some very interesting uses of this petroleum jelly. Let's check out what all can you do with Vaseline and how to incorporate this magical product into your daily regime.
1.     Detangle your hair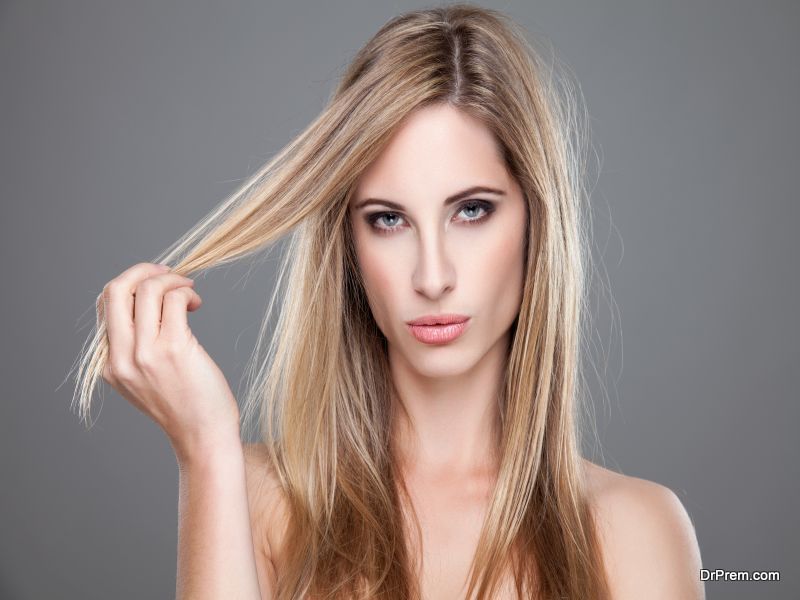 Messy and untidy hair is the problem we all face every other day. In the morning, you don't really make time to follow all those long hair care routine. Here is a quick tip that Vaseline can really do and saves time. Take a small amount of Vaseline in your palm and rub it into your hand spreading it nicely. Now apply it on to your hair covering all the parts. It gives your hair a definite shine and also helps with frizzy hair. It will untangle your hair making it soft and shiny. But make sure to try it at home first as the result can vary from your hair type. Also, do not use too much Vaseline as it will make your hair greasy.
2.     Prevent lipstick stains
Who doesn't want to wear an attractive and bright shade of lipstick? But problem many girls face is the lipstick stains mark in your teeth which makes it look ugly and sometimes awkward. Imagine yourself sitting in the middle of the presentation and someone notices this bright red color mark on your teeth? Awkward, right? To prevent this, use this beauty hack, rub some petroleum jelly onto your teeth after wearing your favorite shade. It will prevent the lipstick from sticking to the teeth and you will have a flawless appearance and a flawless smile.
3.     Makeup remover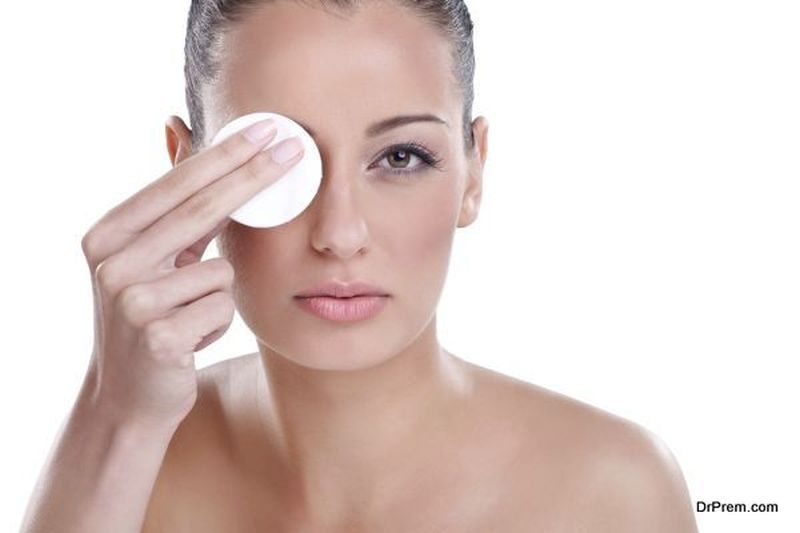 We all get short out of makeup remover some day or the other. And end up using anything to remove the makeup. One of the uses of Vaseline is using it as a makeup remover.  Yes, Vaseline can make a perfect makeup remover when you are short of the makeup remover at home. Apply a tiny amount of Vaseline into your eyelid, budge-proof mascara, liner, and even false lashes and wipe it off using a cotton ball. It can also be used to remove lipstick marks. It will remove your makeup in a minute making it skin soft and moisturized.
4.     Eyelash thickener
Most of the girls want their eyelashes to be thicker as it gives a nice appearance. To achieve this, sometimes they end up putting more and more makeup products and also wearing false eyelashes. Why not get natural eyelashes with this useful ingredient? Vaseline helps you have thicker and attractive eyelashes. Just apply some Vaseline to your lashes before going to bed in the night. It helps in the growth of lashes and making it thicker. Just remember to use it properly and to wash it off in the morning.
5.     Dry heels repair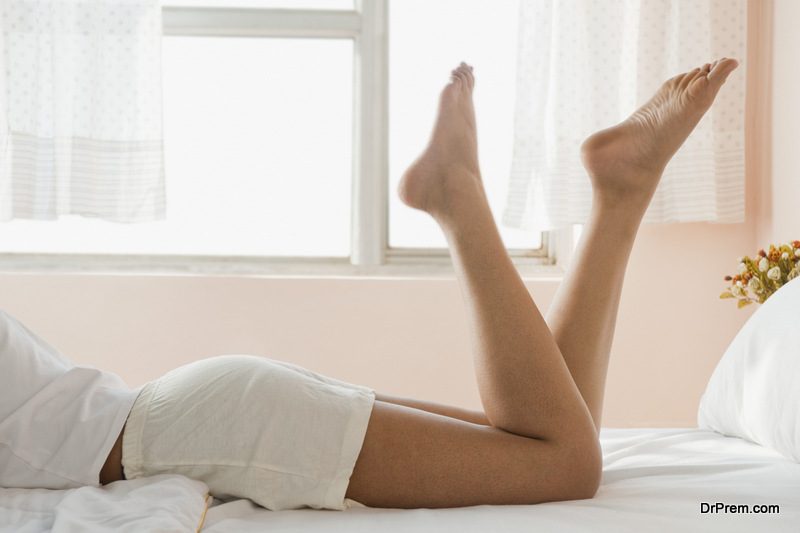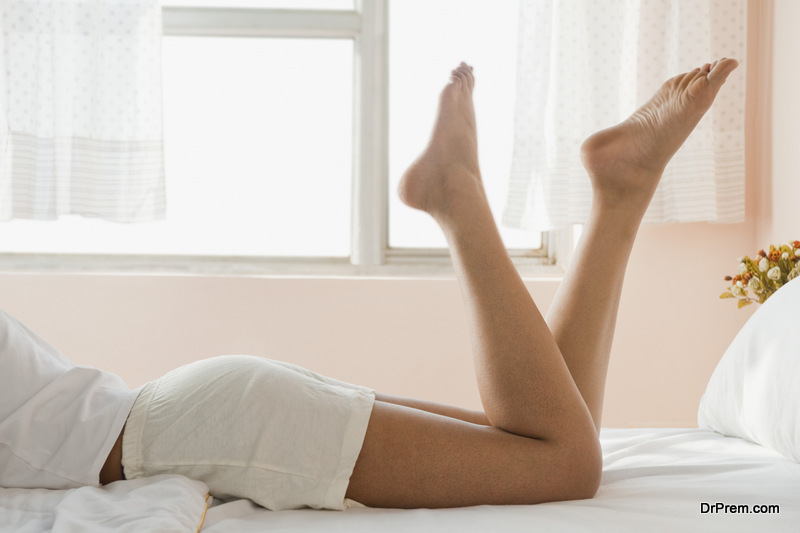 One of the Beauty hacks of Vaseline that it makes your skin super soft. Most of the time, sandals and the sun together make the skin dry and flaky. In order to get away from this problem, spread Vaseline on your feet before you go to bed, make sure to wear socks to keep it warm and cozy. This will make your feet soft and smooth when you wake up in the morning. Regular use of this technique will make your feet really healthy as if you got a pedicure.
6.     Make flavored lip gloss
One of the useful Things you can do with Vaseline is it makes really nice lip gloss. You just need some Kool-Aid-drink powder and Vaseline. Mix the two for a nice flavored lip-gloss. You can make as many flavors as you want according to your choice, like chocolate lip gloss by using chocolate chip and Vaseline. Just microwave chocolate chip and mix it with Vaseline for a chocolaty lip gloss. The same way you can use orange, lemon, and strawberry to make a YUM lip gloss.
7.     Shine your shoes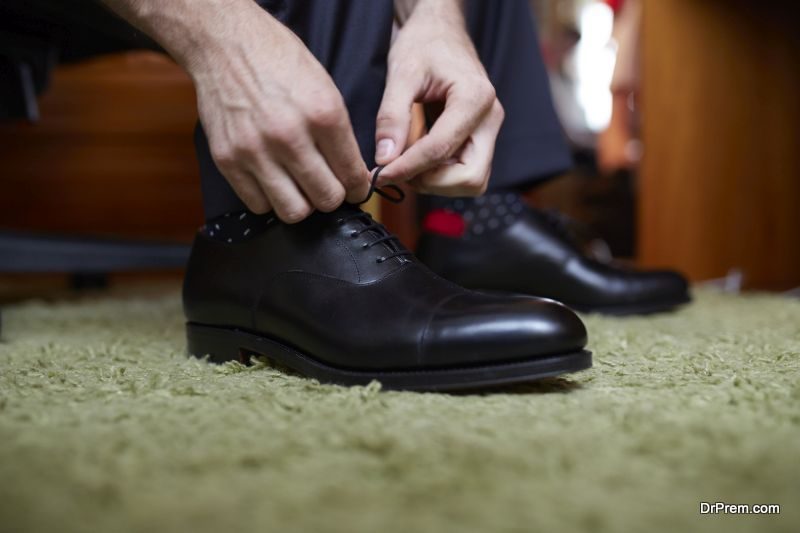 Getting late for your meeting but don't find the shoe polish? Grab the bottle of Vaseline quickly and apply it to your leather shoes for a quick shine. This uses of Vaseline will make your shoes the same shine effect as the shoe polish.
8. Hide scuffs on wood furniture
Vaseline can also help in your day to day life. If you are looking to paint your wooden furniture, Vaseline can be used as a painters tape. Just applying a layer of Vaseline in the area where you don't want to paint, a coat of Vaseline can do the trick. It can be a window panel, knobs, and hinges and floor also. After you finish painting, wipe off all the Vaseline coats.
9.     Help heal minor wounds and fever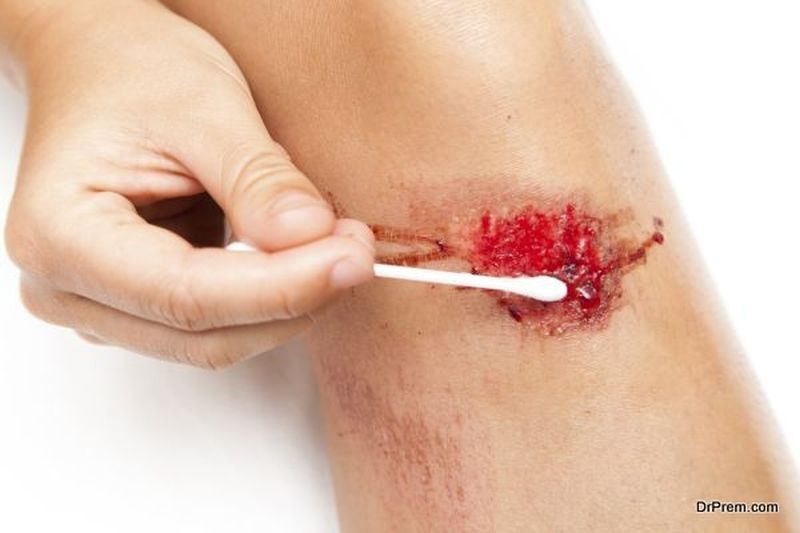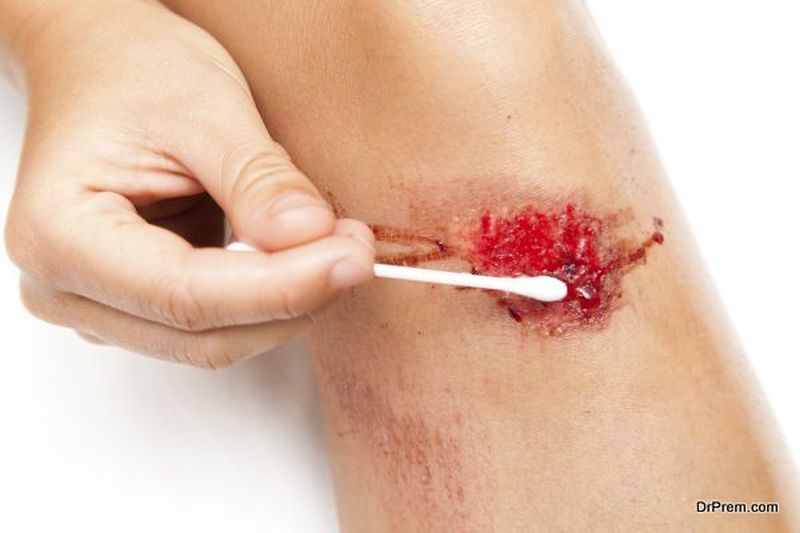 Vaseline jelly can also help you fight small wounds and cuts. If you apply Vaseline on the affected areas, it will make the skin moisturized and also keep all the germs away from getting inside the wound and causing infection. Vaseline also helps relieving fever. Refrigerate a Vaseline bottle for few hours and after apply a small amount into the forehead. The cool effect of jelly will make you feel better and minimize the body temperature as well.