Ayurveda is one of the wellness therapies of India which is centuries old. Its formulations have helped people to regain their health and maintain their beauty. Ayurveda functions on the basic principle of balancing your 'doshas'. Herbs like brahmi, amla, neem and ashwagandha are used in Ayurvedic products for regenerating, renewing and repairing the skin. These products will make your skin radiant and make it soft and supple. Check out these Ayurvedic skin care brands you can start using to care for your skin naturally:
Best Ayurvedic skin care brands
1.    Sundara Holistic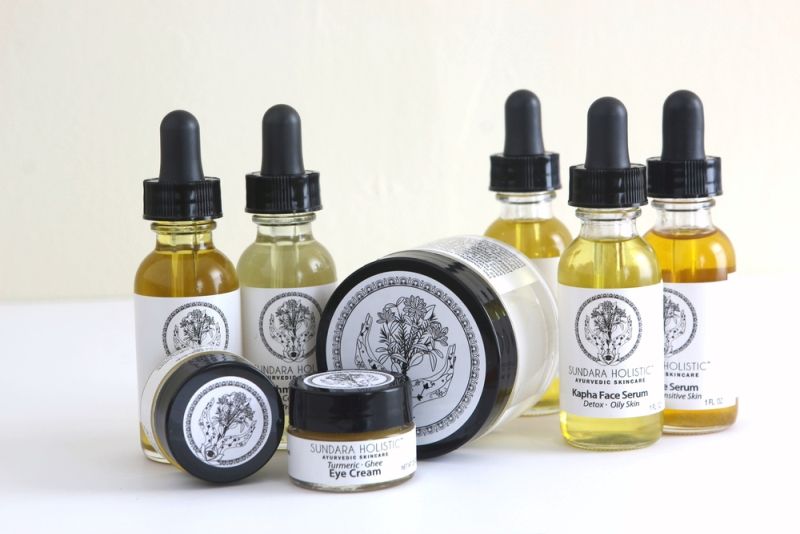 Keira Nachman, of Sundara, has an interesting method while making her Ayurvedic products – she chants Vedic mantras. Her favorite is her Brahmi Hair Oil, which includes the ingredient brahmi, which revitalizes the brain cells, nerves and memory. This oil can be used on hair and for beards (for the man in your life!). Her Psoriasis and Eczema Body Oil is known to be very effective too. Sundara is one of the best Ayurvedic skin care brands out there.
2.    Shankara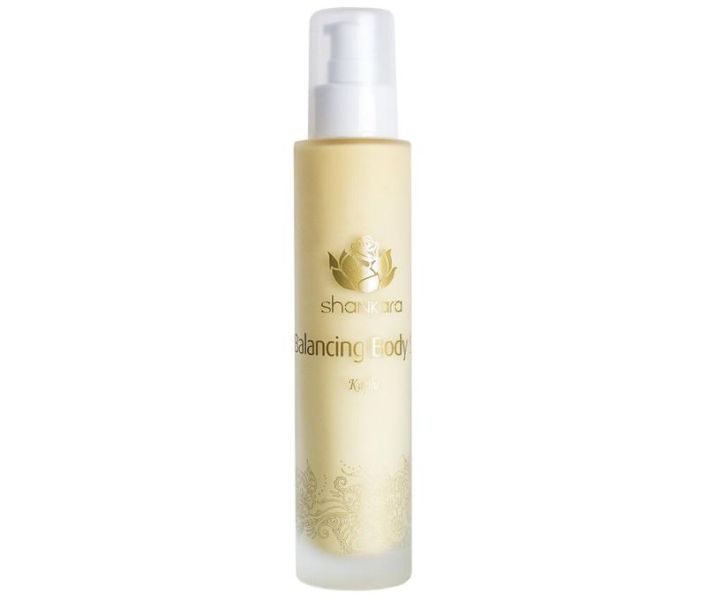 The product manufacturers of Shankara, choose their ingredients with the greatest care. Only the best organic ingredients, including hand-picked herbs as well as organic essential oils are used to come up with unique products. Each product is cold processed and made in very small batches to maintain the purity of the product. Their 'Balance Oxygenating Mask' to depuff and detox.
3.    Biotique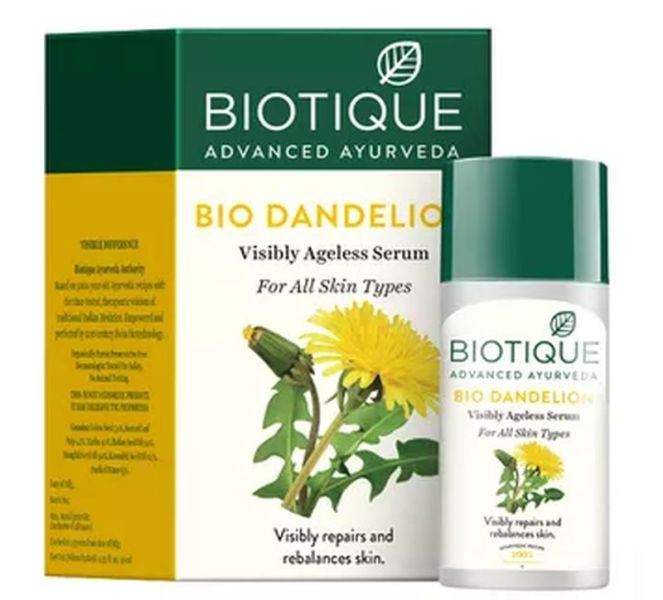 This is one of the best Ayurvedic skin care brands from India. Biotique's wide and varied range of products is extremely effective and has gained a global reputation for its Ayurvedic preparations along with bio-technology. You can buy Ayurvedic products for almost any skin problem.
Exfoliators, cleansers, toners, moisturizers, masks, scrubs, vitalizers, sunscreens, serums (skin and hair), eye care products, lip care, shampoos, styling products, body care products and makeup cover pretty much all the beauty products you would ever need. The company's products can be ordered online too. Biotique is one of the most renowned Ayurvedic product manufacturers and its products are much sought after in India and the world.
4.    Pratima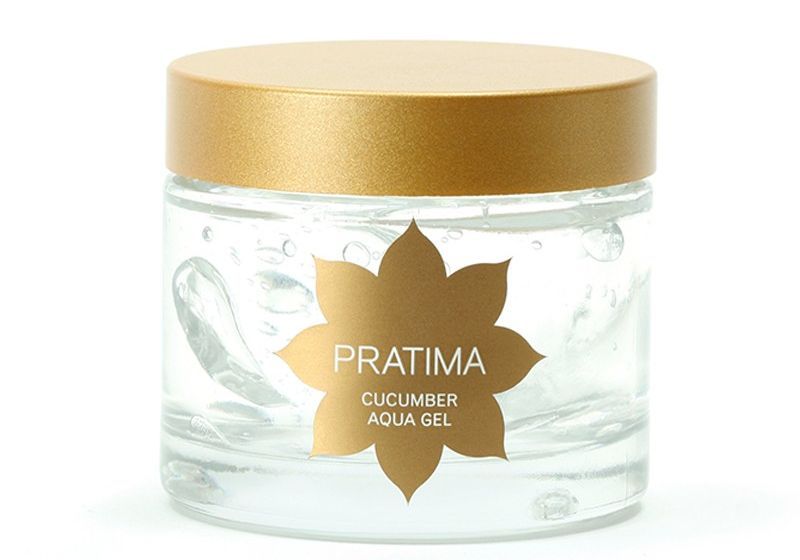 Pratima is the brainchild of Dr. Pratima Raichur, the author of the Ayurvedic skincare bestselling book titled 'Absolute Beauty'. Pratima was created as a remedy for the skin problems for her clients. The thoughtfully crafted skincare line addresses each 'dosha' and supports and maintains the natural beauty of the skin. You can choose the products by 'dosha', skin problem or product type. Pratima's herbal cosmetics are certainly worth trying to get the Ayurvedic skincare experience.
5.    Arya Essentials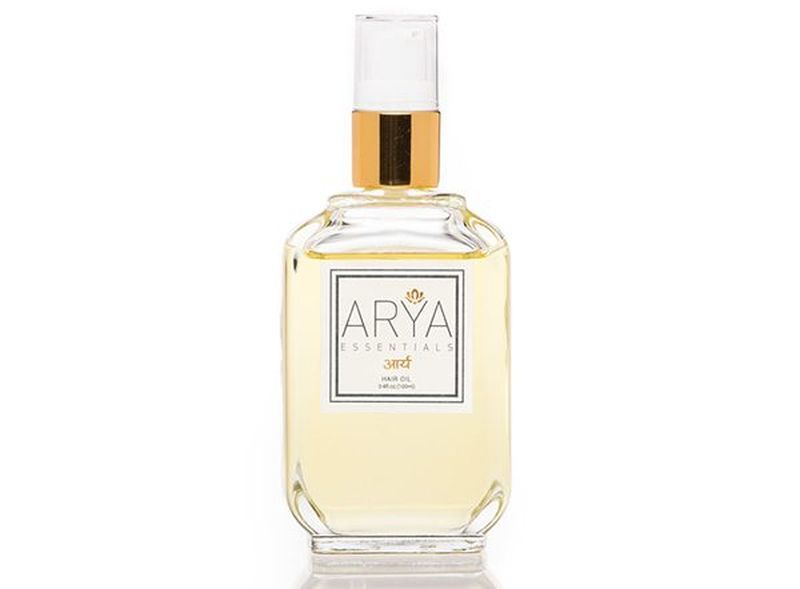 Arya Essentials is one of the Ayurvedic skin care brands which work with Indian Ayurvedic practitioners to formulate its creams and oils. The brand boasts of six products and each of them are made out of high-quality ingredients which are unadulterated. The creator of the brand Shadoh Punnapuzha believes that only the purest ingredients can nourish skin perfectly. Their best selling product is the Botanical Cleanser which is oil containing turmeric, a known remedy for skin and body cleansing.
6.    Himalaya Herbals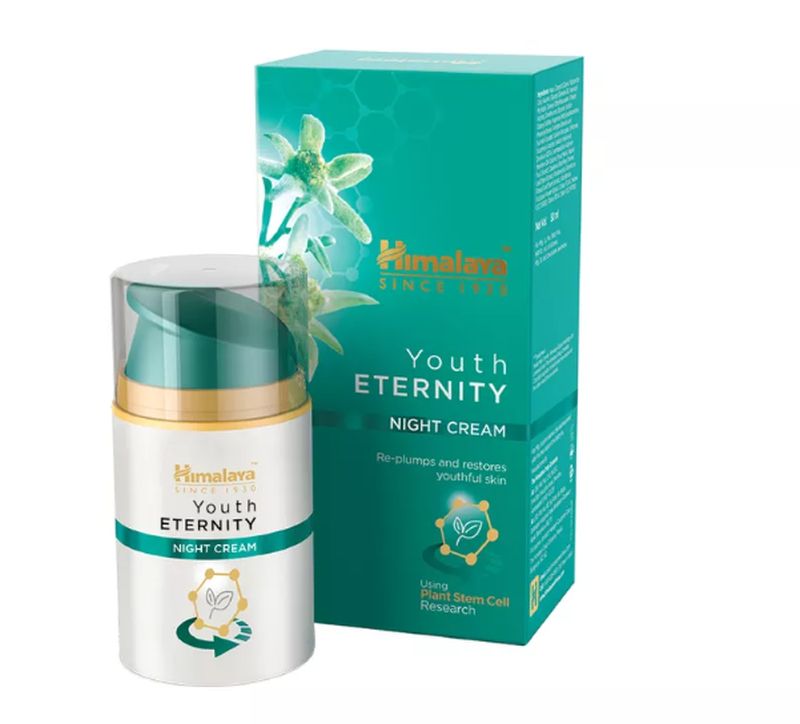 This herbal brand is one of the trusted Ayurvedic skin care brands in India. The company has been manufacturing herbal hair, skin and body care products since 1930. Their knowledge of Himalayan herbs, Ayurvedic compositions and pharmaceutical technology have ensured a big foothold in the cosmetic industry in India. Their products are affordable, safe and natural.
7.    Sahajan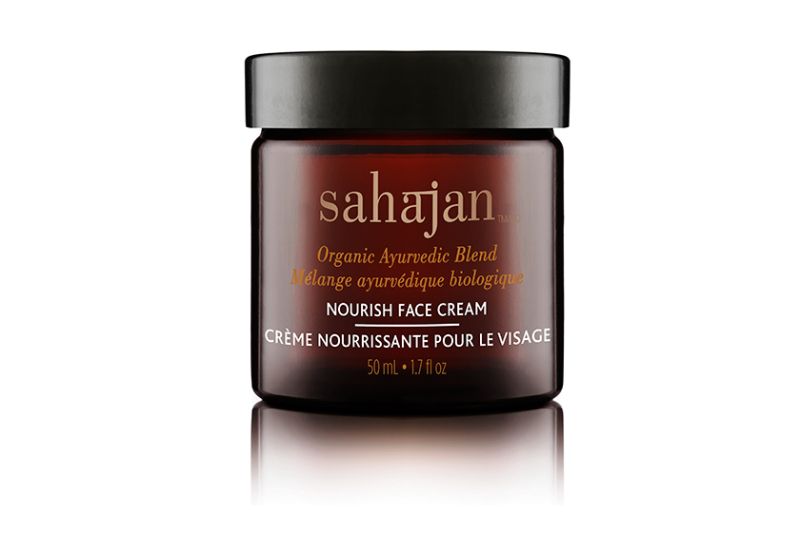 The creator of the brand Lisa Mattam, was motivated to manufacture safe Ayurvedic products as she did not to use chemical loaded creams. She worked with the leading Ayurvedic doctors in Kerala. The brand Sahajan came into being after due research and all the products are made using organic plant extracts and herbs. Their Ritual Body Oil and Protective Face Serum are the company's best selling products.
8.    Khadi Natural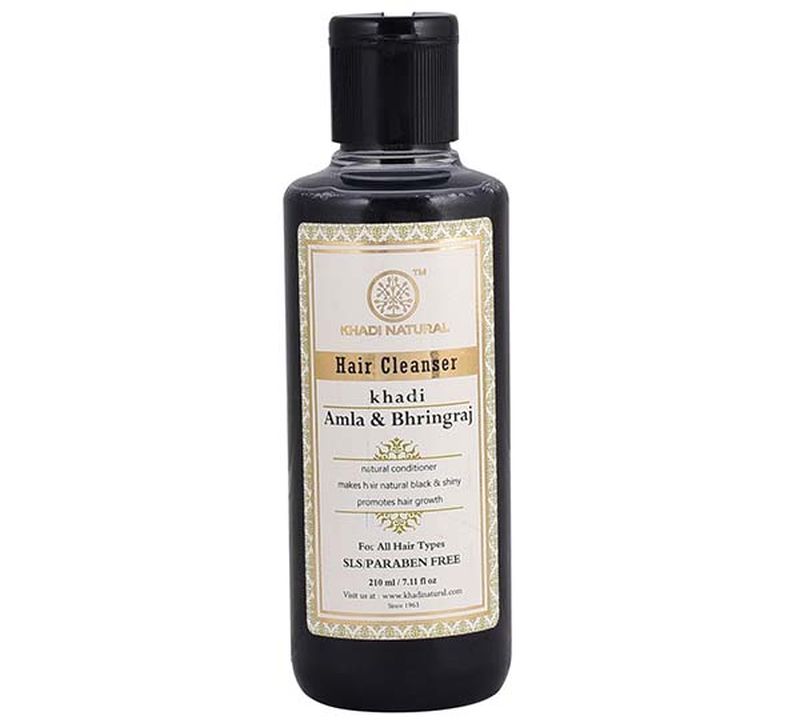 Khadi Natural's products are acclaimed for their affectivity and purity. They have a huge range of products which give you a chance to buy a herbal product for all your needs. Khadi Natural is one of India's leading herbal product manufacturers in for skin and hair products. The body butter, lip balms, hydro gel, conditioners, mehndi, shampoos, glycerin, and butter soaps, aromatherapy oils (massage and essential oils) are just a few items of their products.
9.    Apothecary7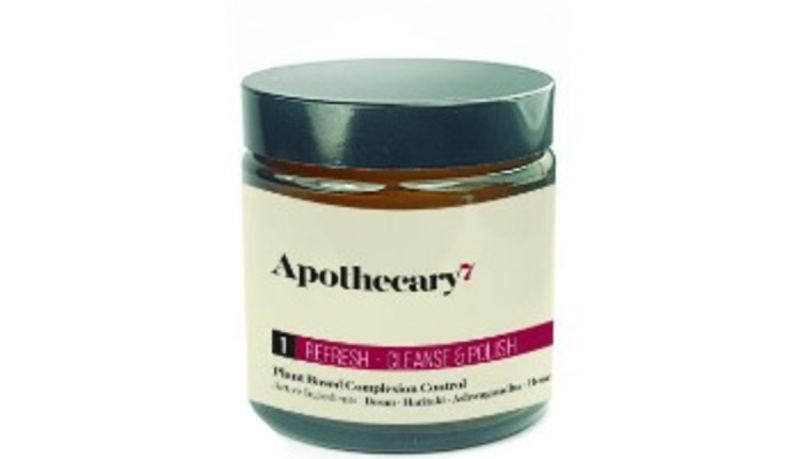 Ayurvedic skin care brands like Apothecary7 manufacture herbal cosmetics which enhance the skin and hair, inside and out. The company uses 'ubtans' which are powdered blends of natural ingredients and herbs, to be mixed with rose water and milk. The ubtans exfoliate and cleanse the skin, to create a smooth and radiant glow.
10.  Vaadi Herbals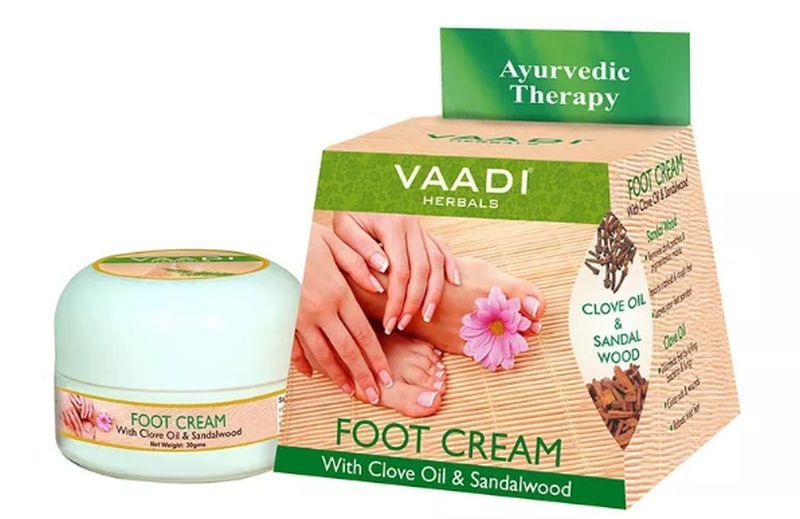 Vaadi Herbals brings together the advantages of natural herbs with high tech to produce products which are very reasonable priced. They have a huge range of personal care and beauty products items. Face washes, creams , scrubs, lotions, gels, packs, soaps, body care (gels, soaps, oils and so on), shampoos and oils for hair, lip balms, and a host of products for footcare can be chosen from this brand.
11.  Rasasara Skinfood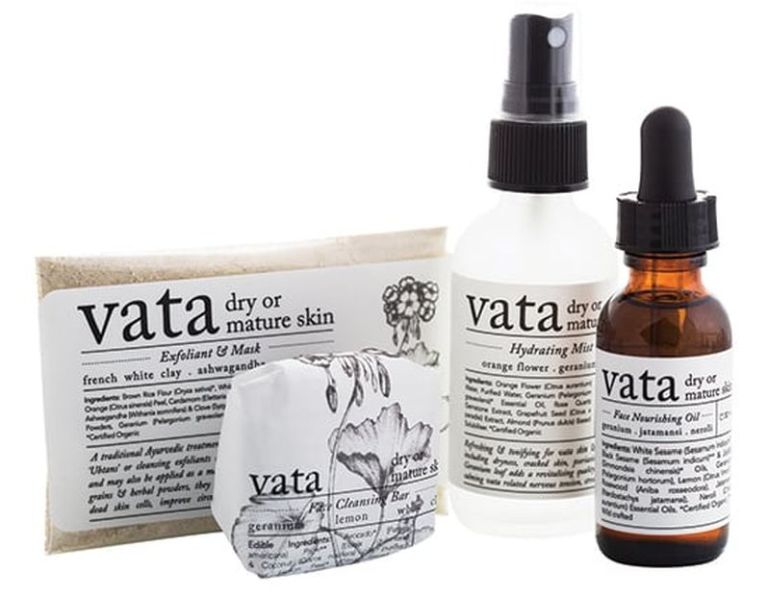 Rasasara was developed by Sonia Lloyd after she had severe skin issues from conventional products. The Ayurvedic hair and skin care company has products for babies too. You can try their Kapha Cleansing Bar. It has lavender, neem and green clay in it. It is antibacterial and perfect to fight unsightly blackheads.
12.  Ayur Herbals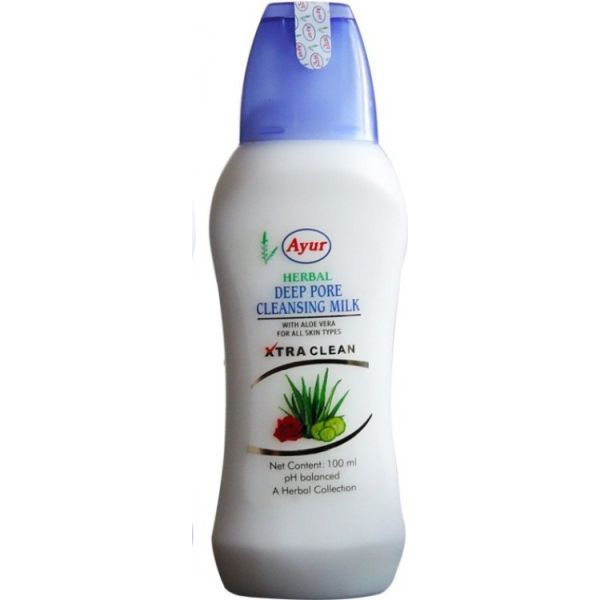 Ayur Herbals offer a huge range of natural cosmetic products. Their products are available in India and internationally. All the products are the result of many years of research. The low price point and authenticity are the two main USPs of the brand. Astringents, gels, face packs, cleansing milk, moisturizers, sunscreens, rosewater, bleach, waxes, oil, styling gels, henna, conditioners and shampoos are just a few of their products.
How to use ayurvedic beauty skin products
 Different skin products are meant for different kinds of skin. However, the one fact that remains common is that all these products need to be applied properly so that they penetrate deep into your skin. You have to follow certain specific methods for the application of a skin care product. Given below are six important tips on how to effectively apply the skin care products.
1.    Take a pea-sized amount of cream and apply with your fingers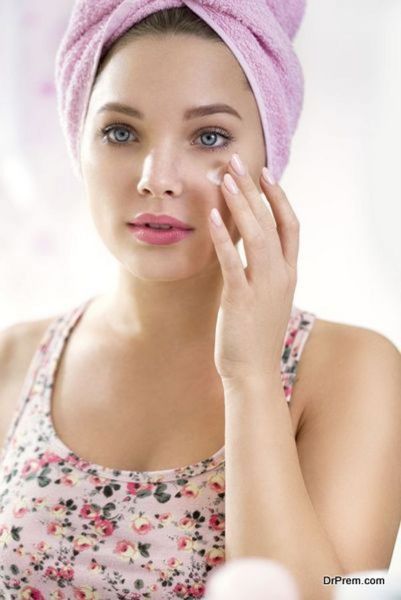 When you are applying the cream with your fingers, a very common method that you must follow is to take a pea-sized amount of the cream in the center of your palm. Take a small bit of this cream from your palm and apply it to different parts of your face with the help of your fingers. You can first apply a small amount to your cheeks and chin and then go above to apply on the forehead and nose. This way you can apply your cream evenly all over your face. Do not apply too much of cream, as it will make your skin oily and dull. A small pea-sized amount is enough for the face. You can use this method of application for sunscreens and face creams.
2.    Warm the cream before application
This method is suitable for the application of thick creams. Thick creams often take time to penetrate into the skin. Warming up the cream can make it more effective. You can either take a pea-sized amount of the cream or a little less if it is too thick and then warm it between your palms. This method will decrease the thickness of the cream and help it to be absorbed properly. If you do not warm up the thick creams properly, you will end up applying too much of it and wasting it.
3.    5 dot method of application
This is an age-old method and helps to spread the cream evenly on the face. A lot of beauticians often suggest this method of cream application. In this method, you have to apply 5 dots of cream on your face. The five places where you must apply the cream are on the cheeks, forehead, nose and chin. You can apply any normal cream by the 5 dot method. This method can also be used to apply face pack. With this method, you can also avoid the wastage of skin care products.
4.    Pat the product on your face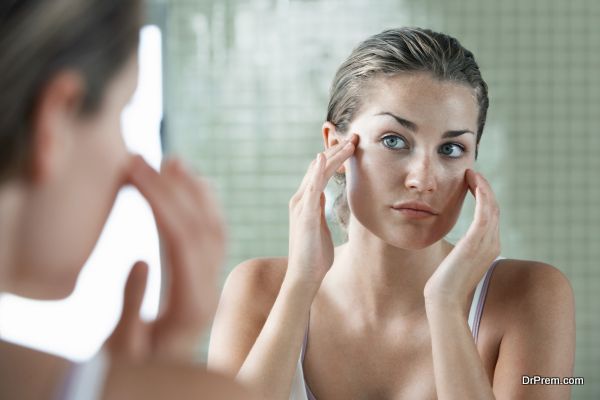 Patting can improve the blood circulation and also the absorption of the cream. You can apply cream or lotion by gently tapping it on your face. This method is very good for the application of face toner. Use this method whenever you are not using a cotton. You can take a small amount of toner in the palm and gently tap it on your face. This will enable the toner to properly spread on the face and get absorbed.
5.    Apply product by pressing it on the face
This method is generally used for the application of oil. You can also use this method for other rich creams or lotions. Take a small amount of oil and warm it gently between your palms. Apply the oil all over the face by gently pressing it. Pressing the oil with both the hands ensures its complete absorption by the skin. Japanese creams can be applied by this method. Pressing must be gentle so that the skin remains supple and smooth.
6.    Massage the product on the face
Massaging is very helpful for the rejuvenation of the skin. It helps in removing the dead skin. It also helps the product to penetrate deep into the skin and maintain a good blood circulation. Facial massage helps to bring a new glow on the face. Massage is common procedure while doing facials. You should always massage in a circular and outward motion. This will keep your skin toned and avoid wrinkles. The creams or lotions that are massaged all over for a very long time are absorbed efficiently and provide maximum benefits.
Other tips to make your skin care routine more effective
1.    Make it a point to wash your face before you sleep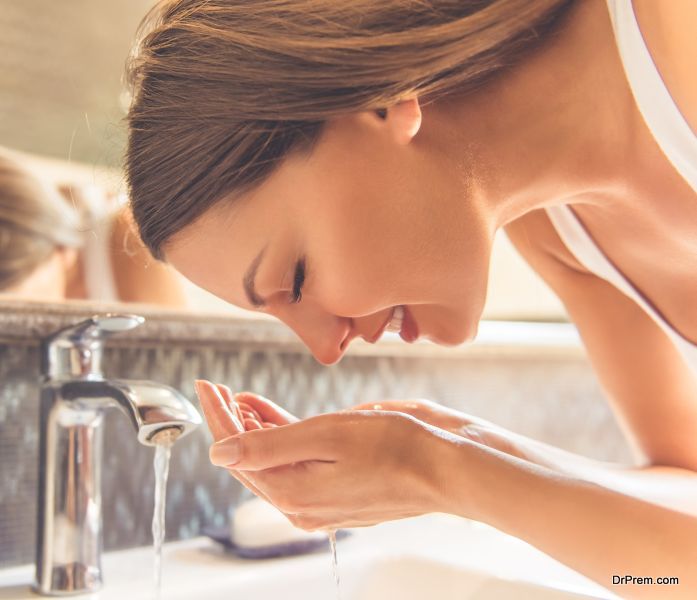 Before you sleep, it is always a good idea to wash your face with cold water so that the dirt on the skin is taken care of. Using a face-wash that is suitable to your skin type will help you out. Along with that, use a night cream soon after washing your face will make your skin get the moisture and nourishment that it needs.
2.    Natural face packs made from ingredients from the kitchen
Instead of using face packs from the market, you can opt for natural face packs, which are directly from your kitchen. Combinations like milk and honey, sandalwood powder, rock salt, mixed vegetable pack made from carrots, cucumbers, tomatoes with a touch of olive oil are a few things you can use for your beauty regime.
3.    Caring for your hair regularly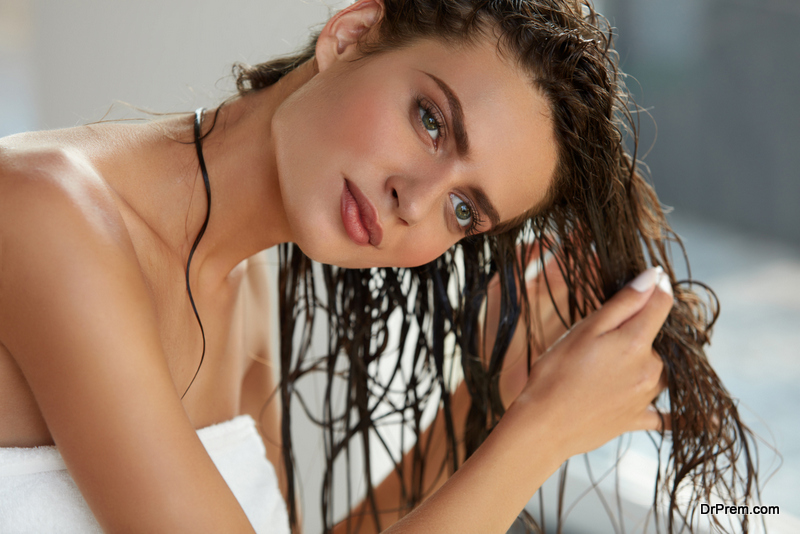 As much as it is important to take care of your skin, it is essential that you take care of your hair. For this, you can use beer, curry leaves and coconut oil, vitamin E oil capsules and even various hair packs, which can be made at home. Apart from that, you can also do your own hair spa by massaging your hair with oil and wrapping them in a towel that is dipped in hot water.
4.    Eating foods that are rich in vitamins and minerals
Another way that you can maintain yourself throughout the day and reduce your beauty Regime to the bare minimum is by eating right kind of foods. These might give your face and skin the much-needed natural glow. This has various health benefits, it is a perfect way of taking care of yourself and giving the body the nourishment it needs.
5.    Use of body scrub at least once in a week while having a shower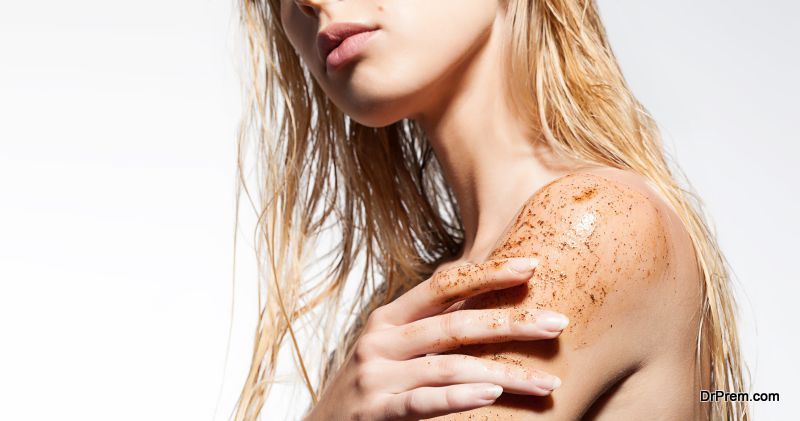 For removing the dead cells from your skin as well as for taking care of whiteheads and blackheads; you can use a scrub while you are having a shower. This way you can give your body the necessary treatment it needs and take care of the dead skin cells. It will make your skin smooth and soft.
6.    Keep yourself hydrated as much as possible
There is nothing better than insuring that you flush out the toxins from your body naturally. The easiest method of doing so is by drinking as much as water you can. A hydrated body not only helps to maintain your skin but also helps to flush out the toxins which can become the reason for various skin problems.
7.    Go to the salon at least once in a month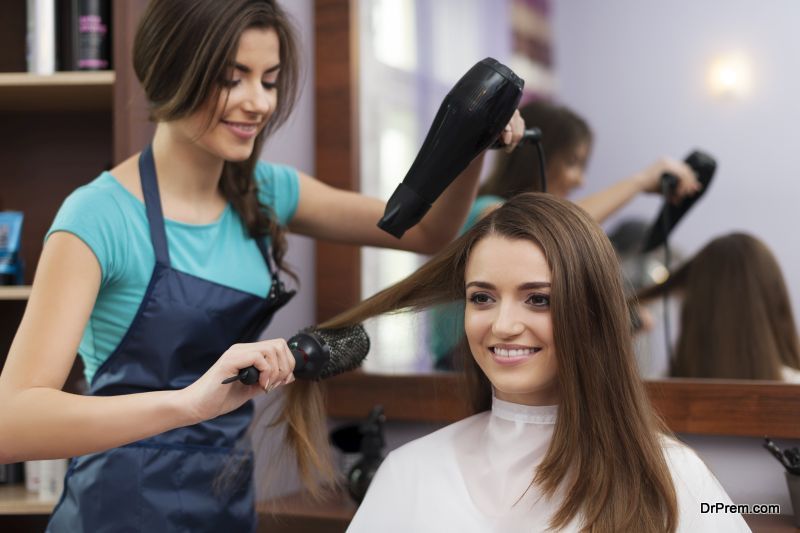 As much as it is essential that you take care at home, it is equally important that you should get a professional touch occasionally. Once in a month take out at least an hour for yourself, go to the Spa or salon, and get a professional treatment done. Along with that, you can also visit a dermatologist and get recommendations of beauty products that suit your skin.
8.    Mediate or relax before you sleep
By spending 5 minutes a day just before your bedtime, you can relax yourself by meditating. It will give your body and mind the attention that they need. Considering that the mornings are busy with all the running around, making this a habit before you sleep can help you out in many ways. Just lay down in bed and put some soothing music, this will make you feel good and relaxed, and help you in getting a better sleep. This is one of the easiest tips for busy moms.
A final note on skin care tips and ayurvedic brand
Ayurvedic beauty products may be the answer to your skin troubles. The products are crafted utilizing the knowledge of Ayurveda, a science which is thousands of years old. Whether it's to repair or regenerate Ayurvedic products are the most holistic cosmetic treatments around. Besides, the use of natural ingredients ensures that the products are safe for the environment too. With the help of these skin care tips and ayurvedic brands for busy moms you can easily keep your skin healthy.