Women are born to be mysterious and the mystery is quite beautifully caged in their smile. Men often find it hard to figure out the hidden meaning in it and it is this curiosity which pulls them closer to women. Women, therefore love to highlight their lips, which have a magic of bringing men on their knees and the world to a halt. So it becomes imperative for you to do the best you can for your lips and avoid the rest.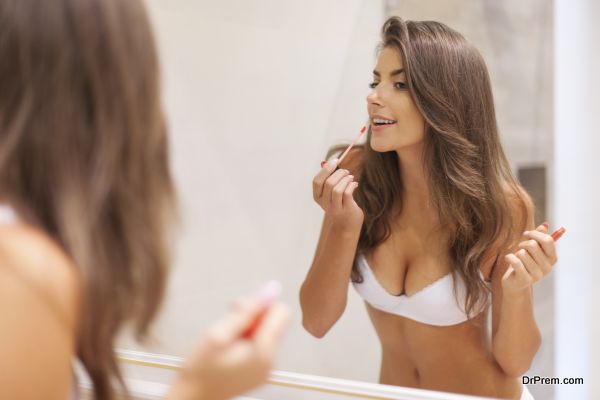 Lip gloss is like a cloud with silver lining. It can almost illuminate the dullest of the face with its sheer stroke. Lip gloss is an important instrument for your face and thus, has to be chosen wisely. A lip gloss which looks better when you are looking the worst is the best way to judge which one of them is going to make its space on your dressing table.
Shades of lip gloss that are two shades darker than your bare lips are going to the best ones for you. Your choice of lip gloss widely depends on your skin tone, thickness of your lips and there are some shades of lip gloss which can never fit in.
Fair skin tone
Women with a fair skin tone should avoid dark shades of lip gloss as it is going to come as a blot on your beautiful face. You should avoid applying shades of orange and brown.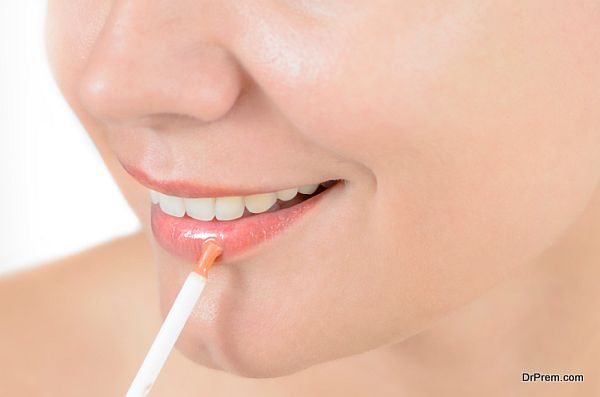 Wheatish skin tone
A wheatish skin tone can have the luxury of choosing any color from the palette except nude shade as it will make you look a little worn out.
Dusky skin tone
Women with a dusky complexion are known to flatter men, but it becomes highly unflattering if it is teamed up with a bright orange or a pink gloss.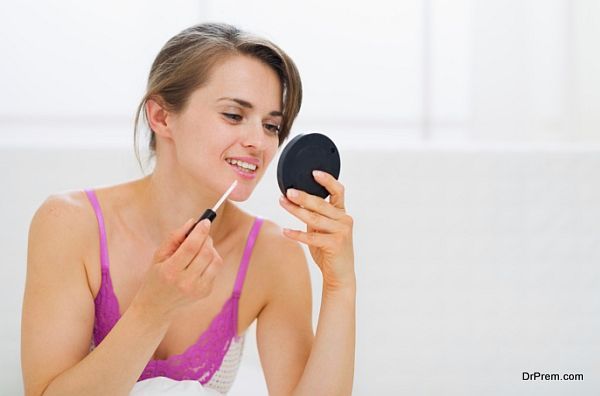 Avoid Shimmers
Shimmer lip gloss always gives a cheap look when compared to the non-shimmery one. So it is best to stay away from it.
Avoid shades of black
Shades of black should be avoided regardless of the fact which skin tone you have; it will always give you a vampire look which most certainly you should avoid.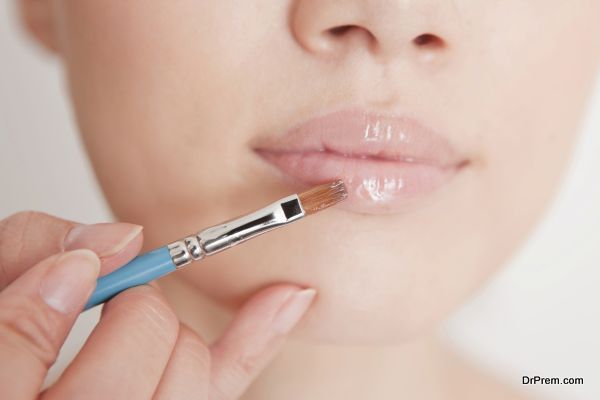 Thin vs Thick Lips
Thinness of the lips are more highlighted with darker shades of lip gloss and on the other hand women with thick lips should avoid lighter shades of lip gloss as it fails to highlight the fullness of your lips.
Summary
Everybody knows the mysterious and the famous 'Mona Lisa Smile' which even the historians find hard to decipher. So, keep highlighting your lips and keep creating mysteries.