Funky hairstyles are nowadays talk of the town. It looks stylish and attractive with different and so many available options to try for, Confused?  As which one you want for yourself, we have assembled some of the new and different short funky hairstyles for you that you can choose from according to your choice and personality.
Short Edgy Stacked Bob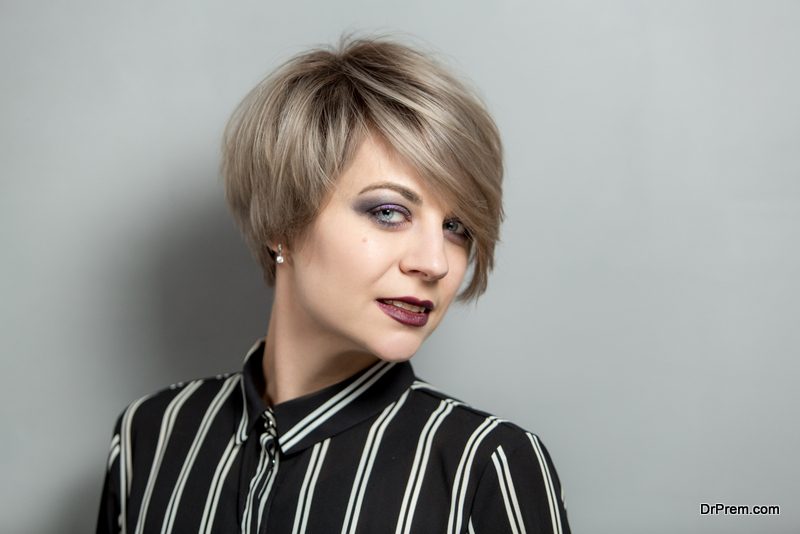 Funky hairstyles do not mean that you have to color it with lots of fun colors, the right cut, the right style, and the attitude is the first and foremost concern to keep in mind. With the right cut, a stylish look can be created and you don't have to add lots of hip-hop colors to look funky. Try this short edgy stacked bob haircut. It has a cute sideburn piece with side bangs and hairs are cut into so many choppy layers. It creates a nice hairstyle and can add a new look and volume to your hair. Some serious stacking in the back will give it a definite shape and style making your look more appealing.
Short funky Haircut with Highlights
Short funky hairstyle with highlights is trending nowadays. One of the celebrities to get this style is Jennifer Lawrence. Because of her, this style becomes more popular and many people wanted to have this one. This awesome funky haircut with textured side bangs looks amazing and gives a whole new look. It gives an effect of slightly longer locks above the ears with the effect of an outgrown haircut. Now comes the highlight parts which add volume and make it look more stylish and attractive. After the cut, don't forget to arrange your locks with light hold hairspray.
Asymmetrical Edgy Cut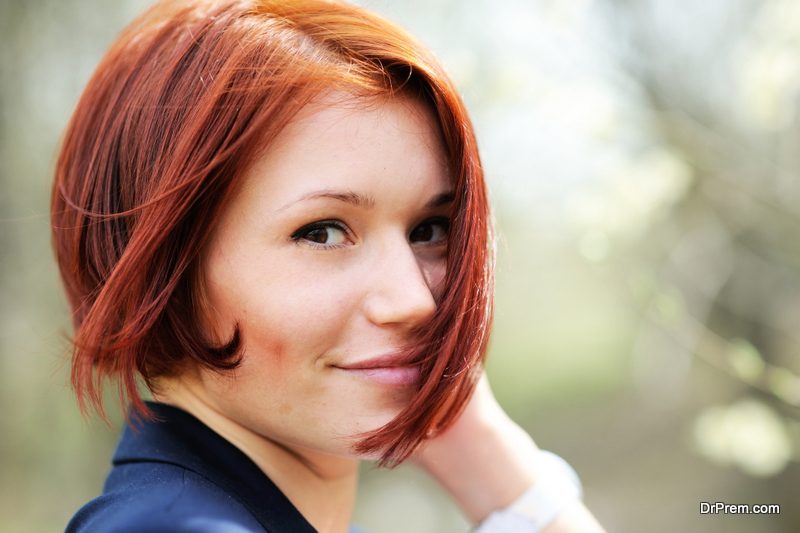 This one is the cute one which you can try out to give a break from long sweeping side bangs. This one haircut works for anyone and everyone. The bangs are given an asymmetrical edgy cut with bangs. Bang the key element with short edgy cuts. It complements the haircut and you can easily have one if you wanted to try something different try this funky hairstyles 2018 for women for a different look. The side bangs are something which anyone can try and it works in women of any age groups. This hairstyle doesn't take so much effort to take care and something very easy to maintain and of course new in the trend.
Haircut with Thick Bangs
When we edgy haircuts, there comes a picture in our mind that edgy haircut can make the hair thin. But according to the renowned hairstylist, not every edgy haircut has thin ends. You can try this edgy haircut with dense bangs, it has shattered texture, and bangs are thinned out only a little bit and the remaining is a bit dense. This is the one hairstyle which works well on the girls with long face shape. Yes, you can easily try out this really funky and new look which gives new features in your personality. Add a light hold hairspray for final fixation and look.
Edgy in Orchid Pink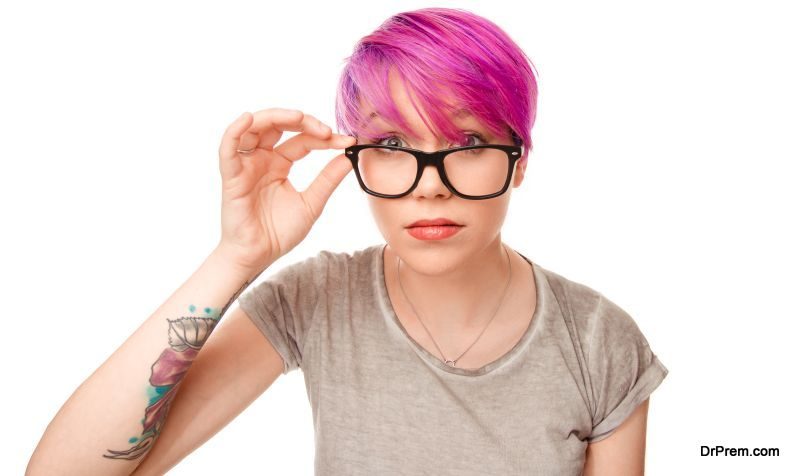 For a funkier, pixie cut look which attracts the attention of the people, add the color of your inspiration. One color which you want to see on your hair, expand upon it with variety of hues. One of the latest is the orchid pink. Pink instantly adds a funky touch to the hairstyle. It makes a nice voluminous and funky appearance to your overall look. There is another option to add a funky blue to your hairstyle. It also comes up very well on your hair and looks funkier.
Funky Bob with Side Bangs
A funky and edgy bob looks really attractive in the hair. Little pale blonde highlights make the looks more interesting and full of texture and volume. Side bangs in this haircut make it look more stylish and funky look.  Experts say to blow dry your locks without combing it to get the best result and after applying some hair powder to the roots of the hair for more volume and boost. Crush your locks with matte looks. Matte look wax will arrange a mess and makes it look like more prominent. Again complete the look with hairspray.
Cute Curls Edgy Haircut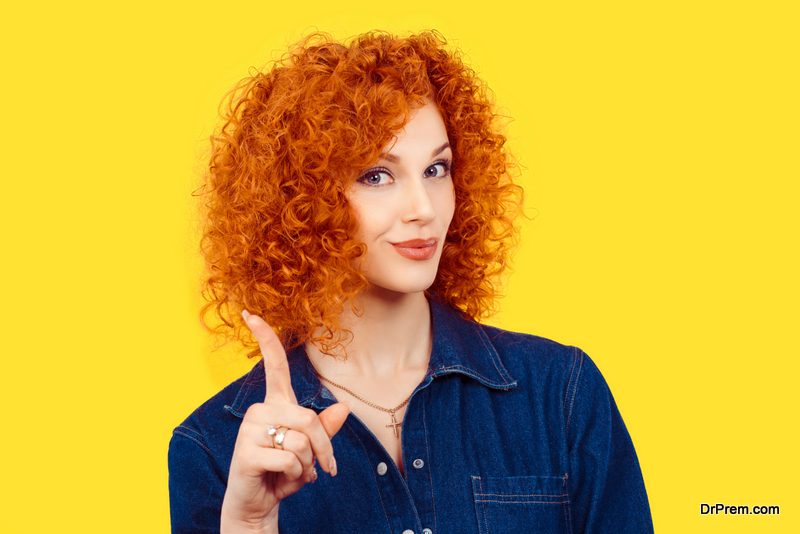 Now, this looks extremely gorgeous and the most stylish and funky hairstyles for women. The innocent curly hairstyle is one of the classic and chic solutions. One of the hair experts use this experiment and do this hairstyle on the base of the short hair. She used medium barrel curling iron to shape the light curls and a messy look to add to the gorgeous appearance. By rubbing the matte wax in the hair, it gave a new texture to this cute hairstyle.
Side shave funky haircut
Shaving the side shave is new trendy and funky hairstyles for short hair these days. Those of them having short hair can try this side shave with a different look and feel. Use styling gel to have a nice effect and gives you a complete look. This haircut is something very different and it can give you the rebellious feel.