Who says women with dark skin tone doesn't do much with makeup. Dusky skin is the new trend right now and makeup actually gels best and compliment with this skin tone. So many celebrities and actress are the perfect examples of recent times. All you have to do for dusky skin tone is to choose the right makeup and know how to apply it perfectly and you are set to rock your look. If you are having the same skin tone and wanted to get some idea on makeup tips for dusky skin, let's see some of the tips and tricks.
1.     Follow cleansing routine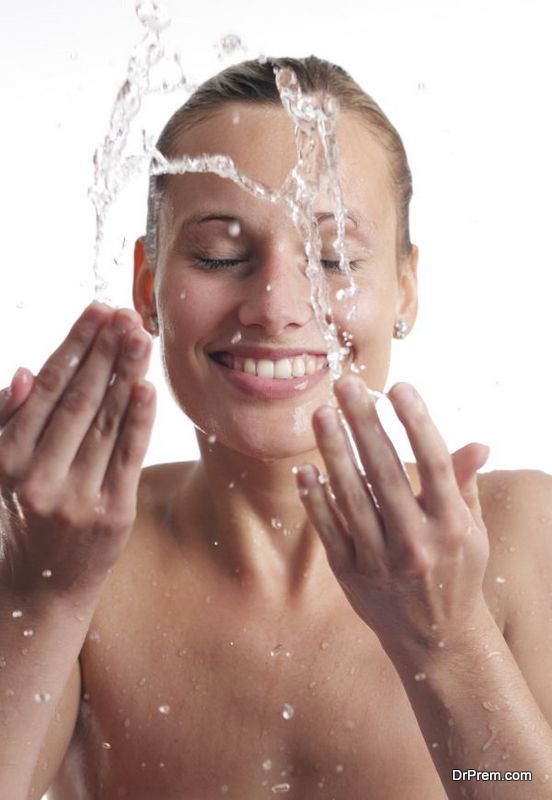 This is the most important beauty regime and you should never skip it. Keeping your face clean and dirt free is very important in order to get a clearer face. Dark skin often appears patchy if not taken good care. Exfoliate regularly with the choice of mild face wash before applying makeup; you will get an even-toned skin for a smoother makeup look.
2.     Moisturize
Moisturizing your skin is very more important for your skin to avoid the dryness which makes your skin dull at time. After you cleanse your face or after the shower, keep in mind to apply a good and light moisturizer to keep it hydrated all day and also to maintain the softness of your face.
3.     Sunscreen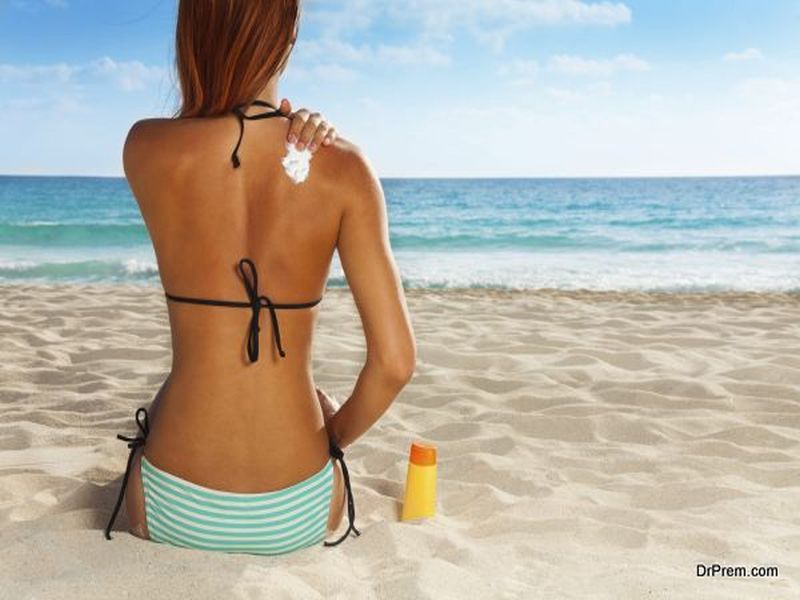 Many people have this thinking that just because you are having a darker tone skin, so you don't have to apply sunscreen. Effect of harmful harsh UV rays on every skin tone is similar and if you are thinking that you don't need any sunscreen, you are making your skin dull and lifeless.  This is a common mistake that girl with dusky skin tone makes. Do not skip the sunscreen routine; choose your sunscreen according to your skin type. If you are having confusion, do ask for help from a beauty expert, they will guide you on the same.
4.     Choosing the right makeup
Now the question comes how to apply makeup on dusky skin? Coming to the various makeup products, the first step is the base of your makeup which is the right foundation. Pick the shade which matches with your skin tone, do not go for light shade as it doesn't make your skin tone lighter but it will make it even darker and unusual looking appearance. If you are having oily skin as dusky skin tends to be oily, go for powder-based products and for the normal skin tone, liquid or cream-based foundation will do the work for you. As you choose your perfect foundation, apply it properly and blend it towards your neck for even tone makeup.
5.     Matte effect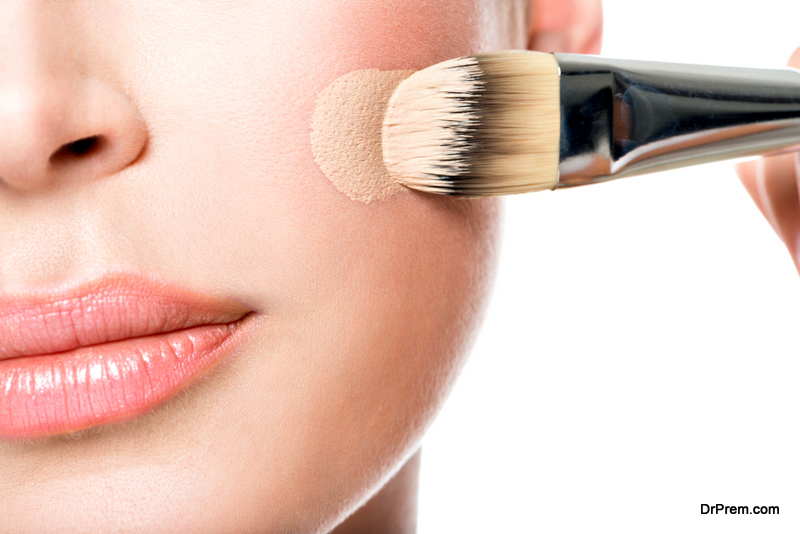 Always keep in mind to dust down the foundation evenly with a transparent powder. This is one of the best dusky skin makeup tips and tricks. This will help your makeup to preserve for a longer time period and avoid oiliness in your face which will make your face matt perfect looking.
6.     Eye makeup
Now comes the most important factor of makeup that is the eye makeup. Eye makeup enhances your face and overall look. The most important thing to keep in mind is to not use bright colors in dusky skin especially in the daytime. For the eyeshadow choose colors like brown, grey and pinks which go well in daytime and shades like blue, purple copper, at night for an attractive and party-ready look. These colors go well at night in an event or any occasions. Apply lots of mascara as it makes you more attractive. You can experiment and play with colors as long as it suits your look. Do not restrict yourself and be experimental.
7.     For your eyebrows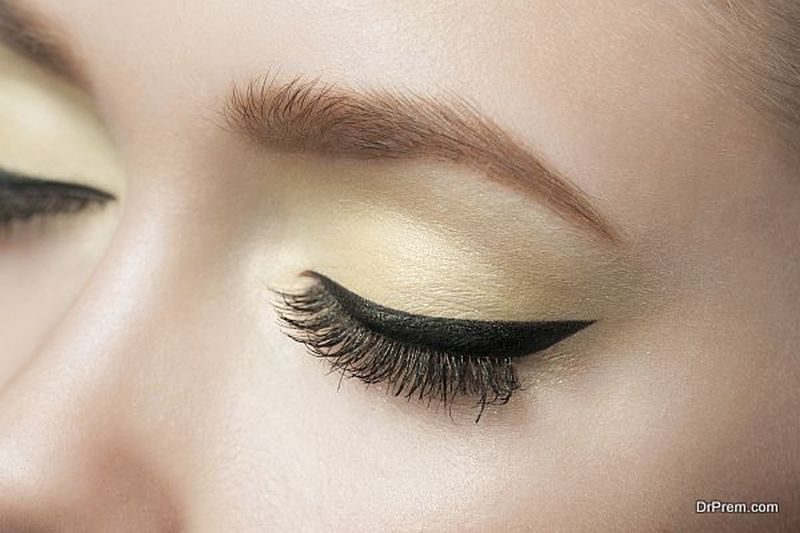 Who don't want perfect curved eyebrows which in a way define your face giving and give it a perfect look? Use eyebrow gel to define your brows. The other option is pencil or powder to fill the brows and make it define beautifully according to your face type. Makeup is incomplete without perfect eyebrows as it catches everyone's eye at first, so make it beautiful.
8.     Use of suitable blush
One of the tricky jobs for dusky complexion girls is to pick the perfect blush for them. As too much of colors can make the face a vaporous appearance. Keeps your face natural looking and nothing too overloaded. Choose the shades like dusky rose, shades of pink or coral. These shades will give an earthy appearance and maintain the natural beauty. 
9.     Choosing the right lip color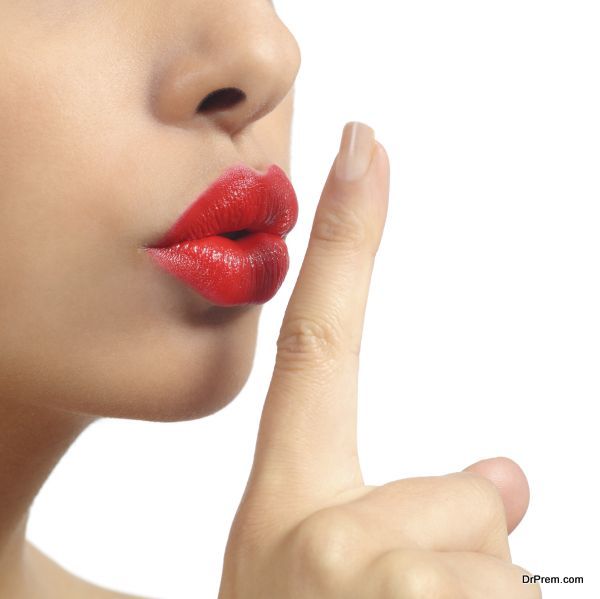 Lip color is the most important aspects of the makeup. Choosing a right lip color can make your face beautiful and adds in your beauty. Many girls with dusky skin have trouble selecting the right lip color for their skin tone. First of all, do not choose light shade or neon colors as it will make your face rinsed out. Lip color, instead of colors like plums, blood red, magenta, and wine shade can make you even more beautiful. These colors go very well with the dusky skin tone and define your lips in a better and beautiful way. The must have these essentials.
10.  Makeup removal
The final step is the removal of all the makeup. As dusky skin tends to get oily after a time, it is advisable to remove makeup at night. It cleans the face removing all the impurities and the chemicals with effect from various makeup products. Clean your face and do not forget a apply a nice soothing night cream or moisturizer to help your skin moisturized all night long.