The New Year is perfect time to settle new goals and start new things in life. This year, beauty trends have set the new records to going into more eco-friendly and back to basic beauty looks. 2020 will see some smarter beauty trends which will not only enhance your look but also give scope to try something new and unique. Here are some beauty trends you should try in 2020 to get the best make up look this winter season.
1.     Colour-Blocked Eyes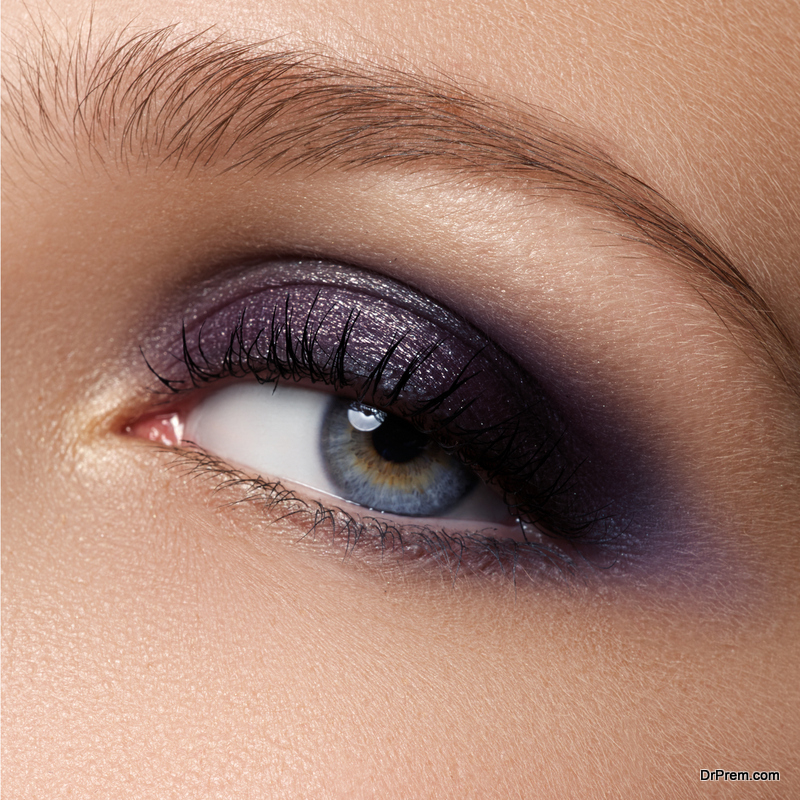 Color blocked eye makeup is one of the Makeup trends 2020 to watch out for. A technique which will uphold the eye makeup into next level.  It's like playing with the color and the eyeshadow. Earlier it was all about liner and one used to create a more attractive look with the help of liner to create interesting shapes and size, but now the concept is shifted to eyeshadow.
The idea is to create the gorgeous look by creating darker and bolder hues with the help of eyeshadow. It is a transition from one eyeshadow to another shade without blending the previous one too much. Colors can be green on the lid with pink eyeshadow under your eyes. Or you can use pastel colors to fill up your eyes as soft yellow with pastel orange or green on the lower lash.
Color blocked eye makeup is all about using pastel color variation which gives a unique look to your eyes. For this, you can go for special pastel color palette which gives the desired result and to your eyes.
2.     3-D Lips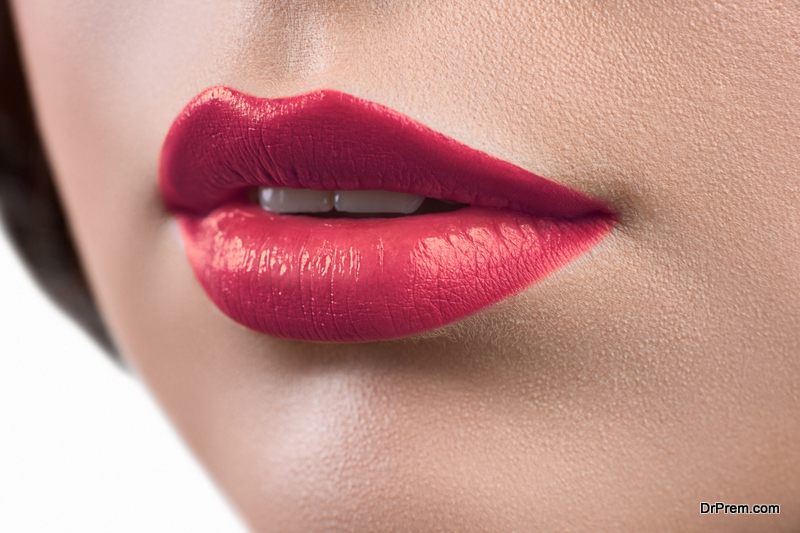 3D lips are the newest addition in 2020 makeup up and beauty trends and it's ready to take the makeup industry in the storm. This trend is to create a fuller and to give depth and dimensions to your lips which are in great demands nowadays. It enhances your lips and improves the shape and structure of the lips. In this effect is needed on the borders of the lips to make it more attractive and fuller. In a way 3D lips are better as in this you don't have to go under the knife to make it attractive, instead of by using color, the illusion of a bugger pout is created. The volume on the bottom lips is provided by spreading a lighter color to that it gives a plumping effect and then applying a layer of transparent lip gloss to fill it. You can notice the difference and it gives a great result making your lips looks really beautiful and interesting.
3.     Pastels Eyeshadows are the new beauty trends of 2020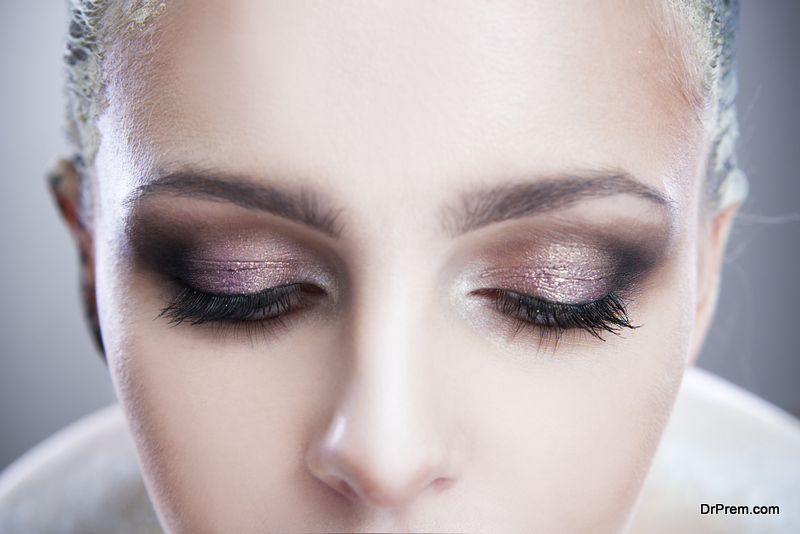 Pastel eyeshadow is the next in this beauty trends for coming years. This winter look is the much more awaited look of the season.  It can be soft and subtle but it creates a big dramatic effect to your eye makeup. The use of pigmented lilac cream eyeshadow on your eyelids along with extended makeup gives a pointed shape towards the corner of the eyes. You can say this same as cat eye but with a twist and with some new and fresh effect to your eyes. In this, the use of vibrant colorsis more into trends and the ideas of mixing and matching up colors are getting eminent with these trends. Colors like pink, brown, and sky-blue and all the pastel shades are in demands and getting on the top. The best part of this eye makeup is you can make the look according to your different colorful outfits.
4.     Lilac hair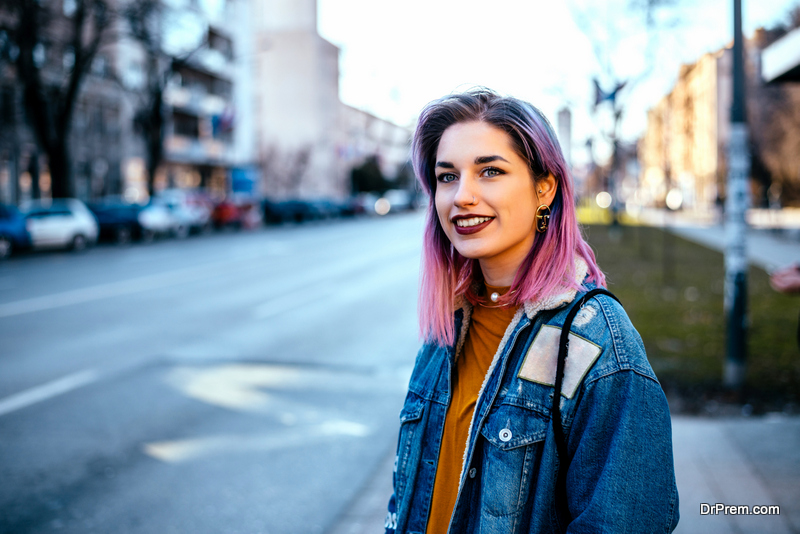 One of the Beauty trends you should try in 2020 is definitely the Lilac hair. 2020 will see the return of the lilac hair dye trends and it is one of the coming year's biggest beauty trends. The smoky Lilac is the most subtle and attractive hair color trends. It's like a modern twist to your old and boring hair. The grey trend with silver highlights is in demand and becoming everyone's favorite hair color trends this season. This hair trend is basically silver and violet mix and smoked version of added lavender. When this color is applied to your hair, it turns out to be very attractive hair color, giving a most amazing look together. The color gives a cool, Smokey and most unique look to your hair.
5.     Powder nails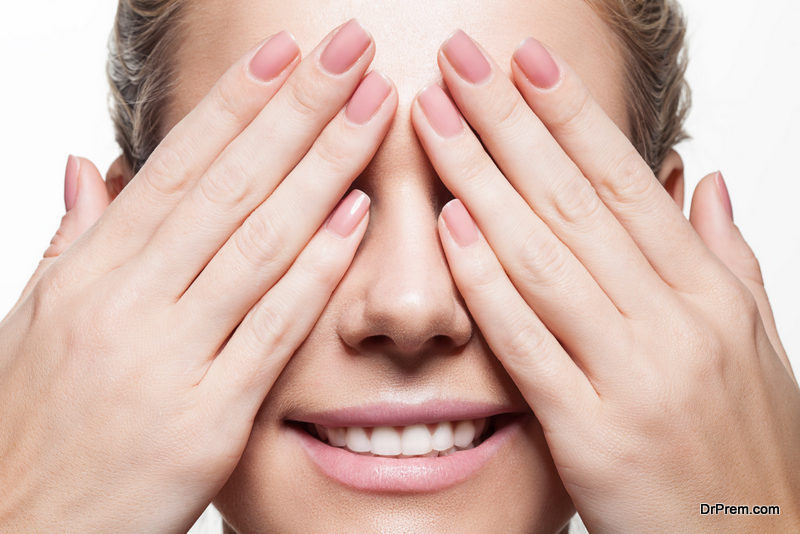 Powder nails are the latest Beauty and makeup trends to watch out in 2020. Powder nails are all about manicure which makes your nails last longer than normal gels and touch-ups. Dip powder nails are one kind of acrylic design. It's a mixed up your regular manicure and fake nails. You can say it's a matchup of two versions of the nails. To get the powder nails to look, the color comes with pigmented powder which gives a powder effect in the nails. Glue called cyanoacrylate is the main ingredient in this and it is used in bonding the nails. It helps the powder to stick to your nails which gives the most prominent coating and effect. Powder nails are one of the latest beauty trends which once you start using it, you do not want to take the manicure and forget the gel nails for sure.
6.     Glossy makeup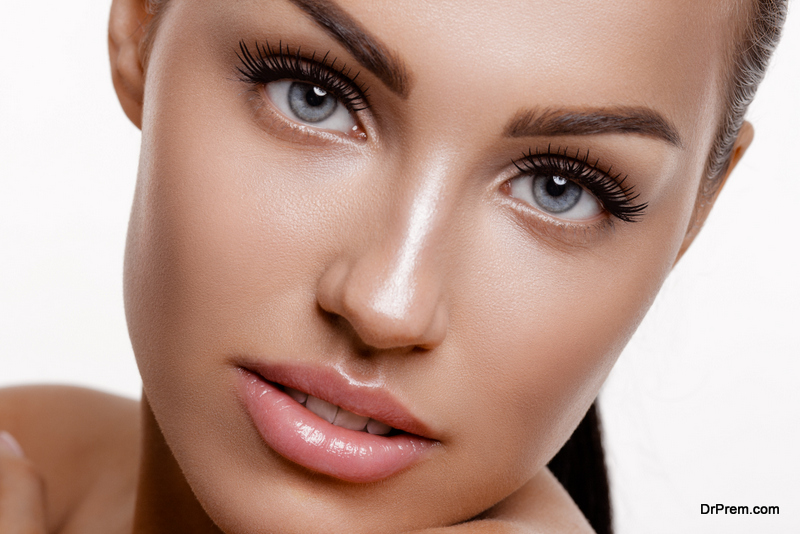 Enough of the matte makeup and now it's time to move towards the glossy makeup trends. Glossy makeup trends are back in action and now it's more into demand. So, for time being, keep away all your matte beauty products inside and go with these newest trends in town. Glossy makeup doesn't only mean that you have to throw away all your matte lipstick and use lip gloss, but this time the glossy effect will extend to your skin, eyelids and face making it shinier and glossier. Some people are afraid if glossy makeup will make their look sticky and oily but do not worry and go for some new glossy makeup products available in the market just perfect to give this fulfilling look.
Beauty trends for hair and make up
It's the natural desire of a person to look beautiful. So, keeping up with the trends is not a bad idea. Makeup and hair trends took looking good to a very different level. It is not limited to make up or hairstyles, but it also includes keeping the natural look in place and altering the brows and nails. Read on to find out more about the latest trends, which will turn your personality from good to WOW.
Let us start with the makeup section
1.      Straight brows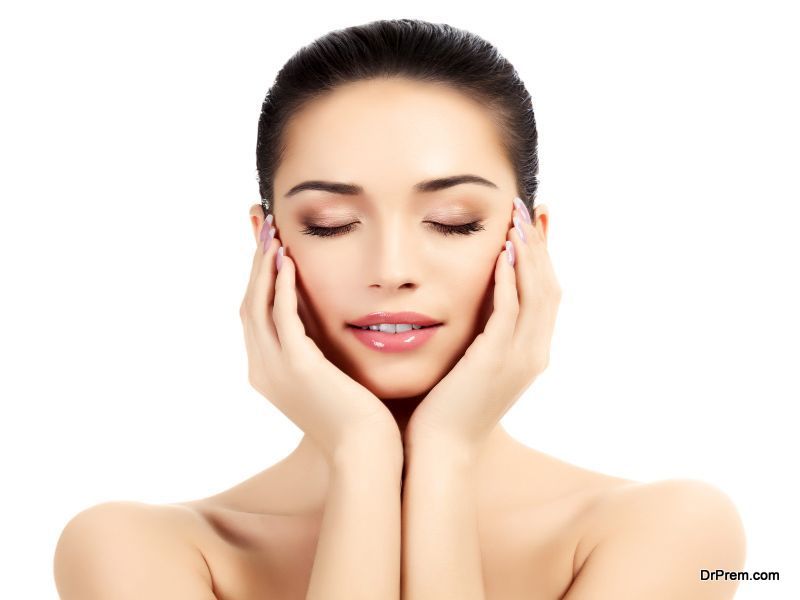 That's right, the straight brows are back in trend and this is something that can really change the appearance of your face. The arch shape has lost its first position and this new look has replaced it. If you are thinking of getting your eyebrows done, then why not try this look on you. To give your eyebrows that full look, you can darken them by using a brow pencil or a little kohl.
2.      Let your lips shine
There was a time when matt finish lips were ruling the charts, now it is all about the glossy finish. Earlier we used to use lip-gloss to add that special touch, well now you do have lipsticks that come with the glossy finish. You can surely consider adding some new shades to your collection and giving your lips the shiny look, they deserve.
3.      The eyes can let out a little smoke
Make up addicts love the smoky look and they would surely rejoice when they find out that this look is on the list of Hair and makeup trends this year. Well the smoky look is not only restricted to black. Now it also includes greens, blues and browns.
4.      Dimensional lips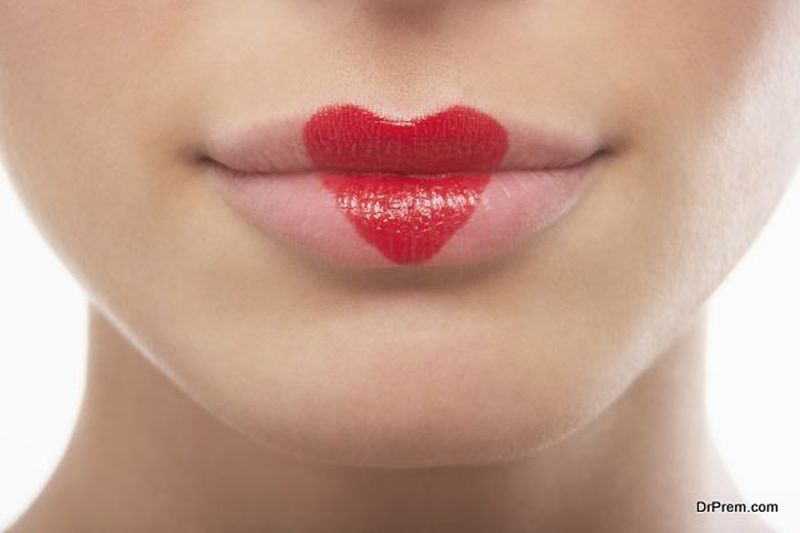 Well if you want to walk into a party and be a head tuner, then dimensional lips are all you need. These lips have a 2D effect. You can have a base with a matt or glossy lipstick and add a dab of glitter on them. Want to go all out, why not try making it a little out of the box with glitter that goes with your attire. For those who love to experiment on the latest trends in hair and makeup, this is not a bad choice.
5.      The 80's is back
Although we are in 2020, the one style that is a blast from the past is the 80's look. If you are thinking to get this look, all you need is some bright blush to highlight your cheekbones, the hairdo, a big pair of white or colorful sunglasses and the cat look eyeliner. The 80's era of style and fashion is a good theme for a party or a casual afternoon by the beach.
6.      Wet and wild
Women who love the completely wet and wild concept will be happy to know that it is back in the list of Makeup and hair trends.  The glowish look on the face with some glossy lipstick and a wet looking hairstyle, thanks to some wet hair gel. A little shimmer on the eyes and a stylish and sexy dress is all you need for this look.
7.      The blush is bold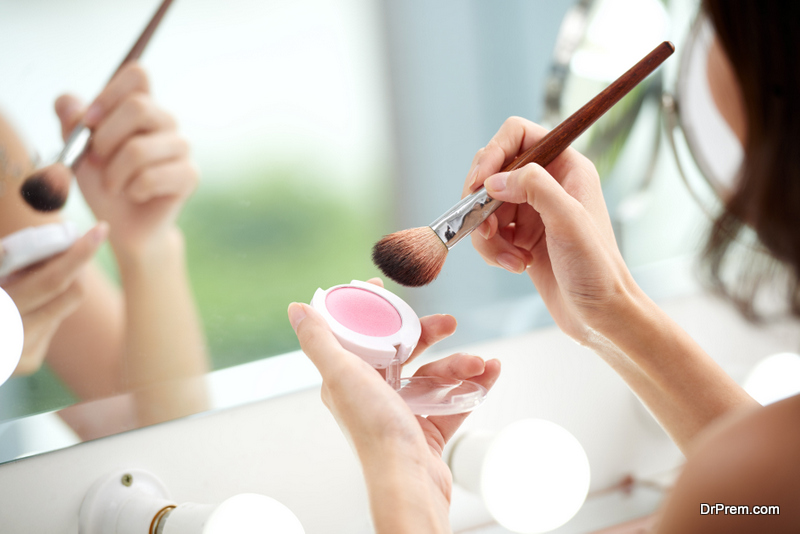 Turn off the subtle look and get a little bold with the blush. This look will highlight the beauty of your cheek and temple and make your face stand out. Blend it with matching eye makeup, a good hairdo and a nimble attire, put on some good accessories and you are all set to walk the roads like a DIVA.
Now the hair section
1.      Plaits and braids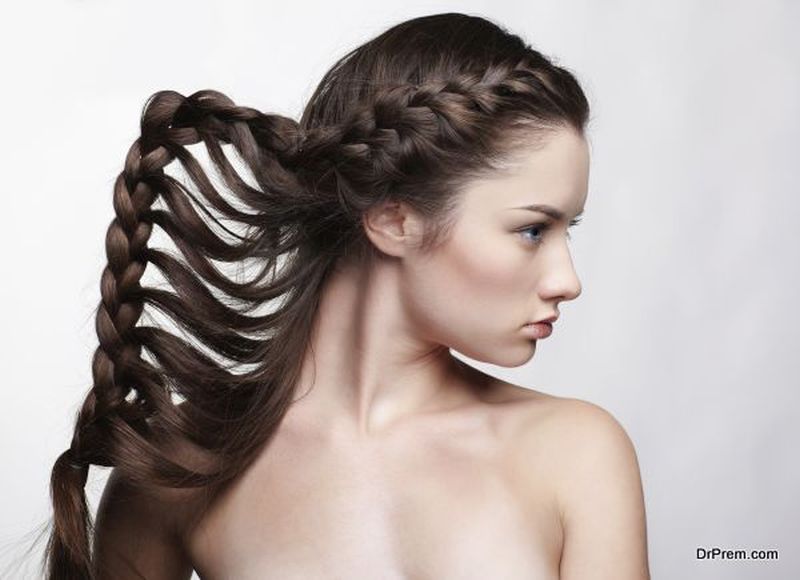 Hair and makeup trends are incomplete without braids.  For the hair, the plaits and braids look are worth trying out. You can either get them done in front and leave your hair loose, or you can braid your entire hair by taking small portions of hair.  If you want to add that little spark to your look, then why not try some colorful hair extensions to add to your style?
2.      Bangs and blunt cuts
Another blast from the past, bangs and blunt cuts are amongst the latest trends in hair and makeup. They require minimal hair care but still they give you a look that is both simple and profound.
Trends you should follow in Fall
Fall look this season is quite varied and off beat. A few trends that have ruled the wintry months for a long time are dated now. Keeping up with the diverse looks can be tough, some are elegant while others are rich and we have some quirky twists also. It is best to stick to warm, rich and dewy tints against the cool and dry backdrop of the fall. Hues in makeup should be toned down and not too loud, except while you are picking your nail enamel. Here is a quick guide to look fashionable this fall.
1.      Minimal look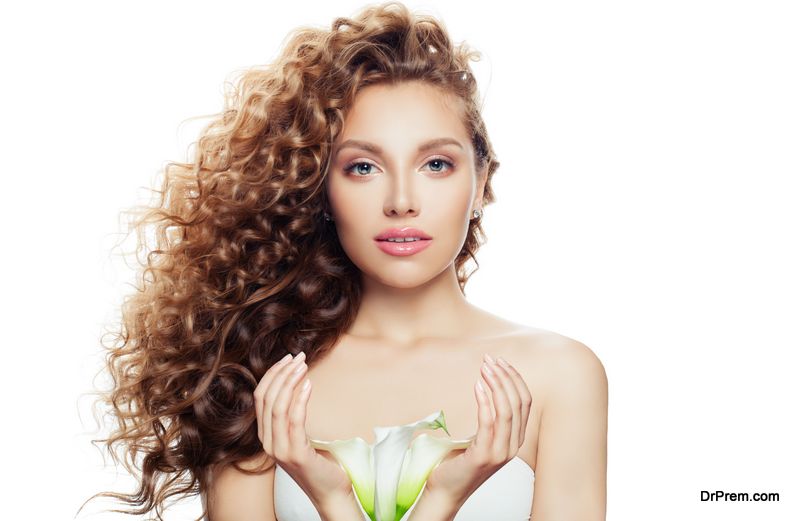 Makeup should be kept minimal; a nude look is quite trendy. For this you must have a flawless complexion. So, keep your skincare regimen in place, scrub once or twice in a week and daub ample of moisturizer. Heavily layered foundations give your skin a cakey look and make you appear pretentious. Try a lighter foundation or just dab some concealer. In fact, concealer comes handy to hide any redness around the mouth and eyes or near the nose and chin. Tinted moisturizers are great for a subtle look. Nude, glossy, and cream blushes in muted tints looks chic. Make up products in shimmery earthy tones are simply stunning.
2.      Modest eyes
Bolder eyebrows are hot and happening this fall. Don't tweeze too much, just a slight pluck and yank to get shapely arches is enough. If you have thin brows, then use an eye pencil to make them look fuller. Revlon pencil with tinted wax is great for adding width to your brows. Give your brow bone some color with a pencil and wear a thin eyeliner.
Winged tips at the outer corner are outmoded, just draw a thin straight streak throughout. Don't keep the liner or eye shadow thick and flashy. Subtle hint of hues on the eyes like along the corners or under the brow bone look nice.
3.      Supple lips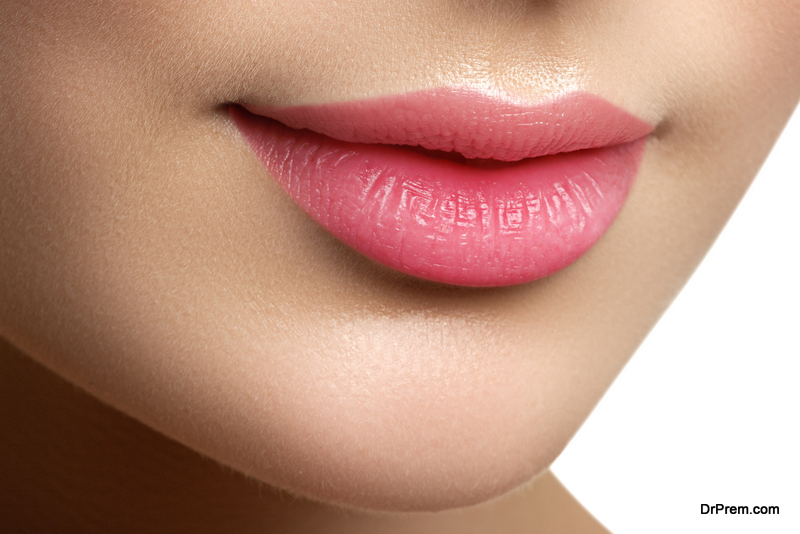 Loud matte shades are not quite right this season. Hues with a wet and glossy finish that make your lips look moisturized and saturated are much better pick. Shades of wine and plum that are dark yet and impart an understated elegance are tasteful this season. Just lightly touch up your lips with color or use a lip brush. Rich warm shades are best for this season. Try wine, plum, and tints of red like cherry, velvety or ruby red.
4.      Nail Colors
Hues that pop out are best for the nails. Bold and bright is the way to go. Try a rich cobalt blue or an emerald green to beat the icy chill. Sunny yellow is also turning on its charm this fall. Bubble gum and candy colors that match up with your eyes are just right to show your quirky side. Nail art will up your style quotient immensely. You can go for lacquers also. And if you get nail rings then absolutely nothing can outdo your flamboyance.
5.      Elegant Hair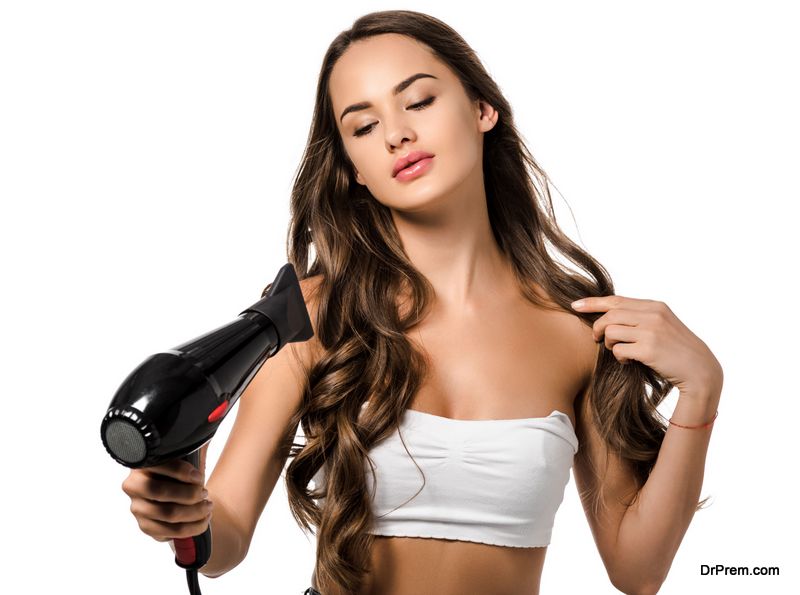 Big and messy are out when it comes to hair. Keep your hair feminine and sleek. Middle partings are pass; side partings are a lot hipper. Try a low pony tails or half up-half down styles. Flyaway hair looks gauche; gel them back with pomades, waxes, and creams. Hair spray helps to bring out shine and set your tresses in place.