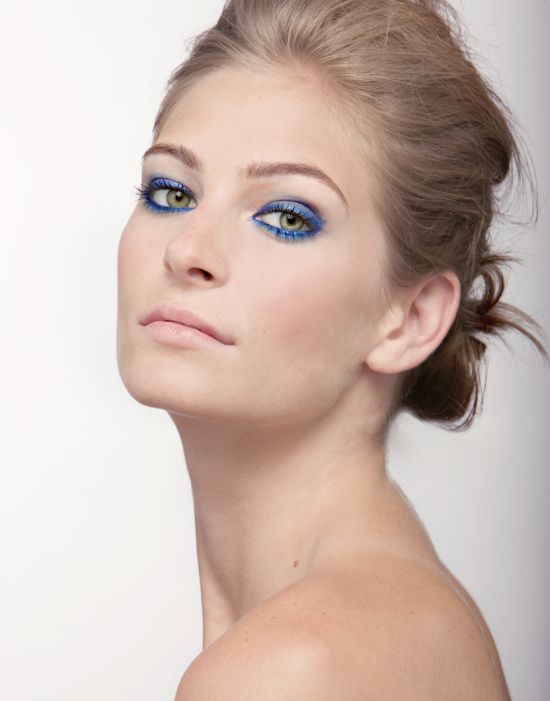 Whenever you are getting ready for any party or get together, the main thing that you want to focus on is your make up. Getting introduced to the world of make up enables you to change your look in a single snap. Doing a good make up always helps you enhance your natural beauty. There are quite a number of beauty salons that can help you get ready for an occasion, but these might cost a little extra money from your pocket. If you are looking for a certain make up that will make you look little different from others, then you are at the right place! Explore this article to have great ideas on ultra seductive looks. Eyes are the best feature on your face that can be defined in various ways in order to introduce a new look. Follow the ideas and in no time, you will look the best among all.
1. Consider your eye shape and color:
While doing any type of make up, you need to remember that color has a great impact over your look.
a. Try to be adventurous with your makeup.
b. Apply eye makeup after considering your eye shape and eye color. You can have a very flattering effect and also your eyes will pop up.
2. Play with colors:
Becoming adventurous with colors can often get you the best professional look. Mix various colors and blend them together so that you can have a flawless and gradual transition. The more you have fun with colors, the more you enhance your natural beauty with it.
3. Aqua colored eyes:
For perfect and glamorous aqua colored eyes, mix and match certain colors like shimmering blues, gold, and teals.
a. Select a highly pigmented eye shadow and apply it over your makeup primer. Always use the primer as it enhances the longevity of your makeup and you notice a difference in your makeup.
b. First apply gold and then light teal shade on the inner corner of your eyes. Again, blend it with a gold shade.
c. Now, with the help of a brush, start lining blue shadow on the crease and again blend the gold and blue eye shadows along the lash line.
d. To give an extra flattering look, apply copper and gold shadows in the inner lash lines followed by the blue pigment. Give a dramatic finish by putting on a pair of falsies and coat it with heavy mascara.
4. Purple eye makeup:
Often it is noticed that the purple eye makeup suites most of the skin tones and gets a prefect look for any of your casual or formal occasions.
a. Mix light purple shadow with hot pink or fuchsia.
b. Now apply light purple or pink on two third of the inner eyelids, followed by the second color shade that you will mix with the pink along the eyelid and the crease.
c. Apply it on the lower lash, which helps your eyes look more powerful.
d. After applying a pair of falsies, line it with eyeliner and coat it with heavy mascara.
5. Natural eye makeup:
This look is considered as a timeless trend, but you can also apply a little color to it so that you can have flattering eyes for any occasion. You can have a soft, feminine, yet seductive look with this option.
a. Select shimmering pink shadow. On the inner third of your eyes, apply light pink shadow and blend it with another darker pink shadow. It helps you add a dimensional look to your eyes.
b. Blend both the colors equally with the brush, so that you can get the desired result. With pencil eyeliner, line your lash line and coat your lashes with mascara.
FAQs:
Q. My eye color is hazel and I have a pale complexion. Can you suggest some eye shadows that will help brighten up my face for any occasion?
You are very lucky to get this combination. A plae complexion supports almost all eye shadow colors. For your hazel eyes, you can choose black eyeliner; silver, blue, purple, and hot pink can be your shadow colors. Often you can apply pencil eyeliner and smudge it with a brush in the edge of your eyes. It often gets a very simple but smoky look.
Quick tips:
Never be afraid of colors. Never hesitate to try bold colors and blend it perfectly with the brush.
Do not forget to apply eyeliner and mascara as it offers a complete look for your eye makeup.
You can stick small stones or crystal beads at the edge of your eyes and towards your eyebrows; it adds extra elegance to your evening party look.
Things to watch for:
Always choose the shadow color based on your skin tone. Otherwise, you might mess up with your look.
After the party or the function, make sure to remove your eye makeup with cleanser and apply moisturizer; it protects your skin from getting rough and dry.
Never over-pluck your eyebrows; it reduces the beauty of your eyes.