Half moon manicure is fun and trendy. It has been in trend form 1920's with only one nail color, leaving the half moon blank. When applied mixing two colors looks better. Easy to do but perfection comes with little practice.
Here are tips by Dr Prem Jagyasi and his team members on getting that perfect half moon manicure.
Easy to do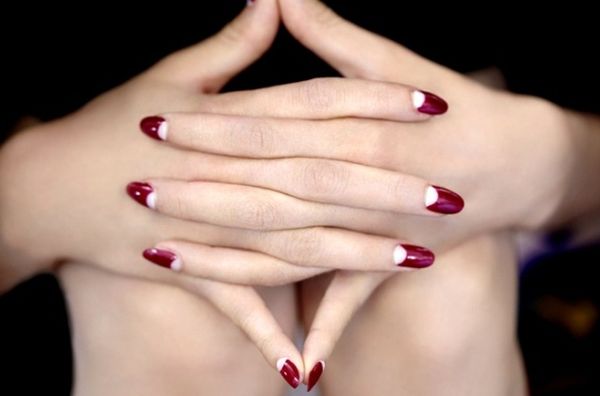 It seems to be a difficult thing to do, but is very easy, and can easily be done at home. All you need is two nail colors, topcoat and round stickers. Start by trimming and cleaning nails. Paint nails with one color and apply some topcoat. Let it dry. Place sticker on nails to create a half moon shape. Paint over whole nail with another nail color. Carefully remove sticker when nail color is wet. Finally seal it with topcoat. Dip nails brush in remover to clean excess nail color.
Combo of two colors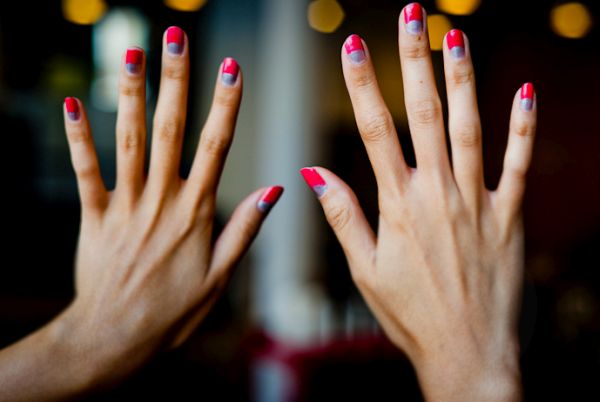 Half moon manicure looks amazing when two colors are blended. New season means new shades. Different colors can be used to get that perfect look. Pink and grey or black makes nails look elegant. Black and gold turns out to be cool. Peach and silver gives girly look. Also red and gold looks classy. Use different combos for that look.
Single color half moon manicure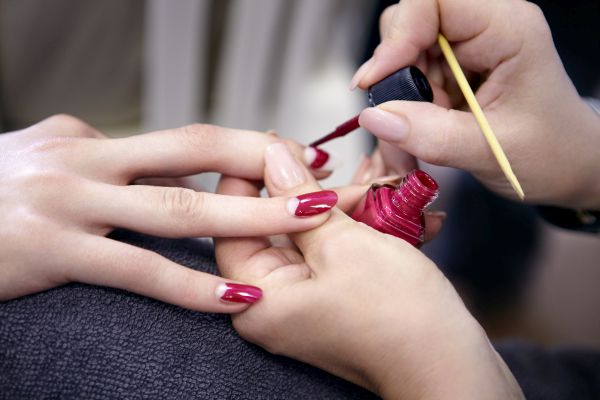 Try this manicure with single color for that amazing look. Process is same as of two colors combo. Start by collecting things you need for manicure. One color nails paint, topcoat, and sticker are the essentials. Place a sticker to create half moon shape. Paint rest of the nail with nail color. Gently remove the sticker. Apply topcoat for final addition.
Manicure with tape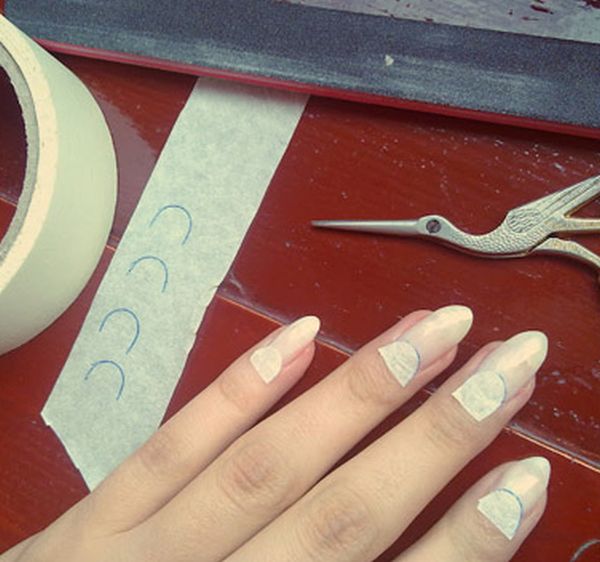 Manicure starts by collecting all the supplies. They are tape, two colors of nail paint, nail art pen, high shine topcoat. Start by applying first color on nails. Place a piece of tape on nails to get half moon shape. Apply other color now. Remove tape slowly. Make pretty nail art on top layer making it stylish. Apply two layers of topcoats to get that lovely and glossy look.
Summary
Styling nails is every girl's choice. Nail styling is an art. Different nail colors makes nails pretty. Of them all, half moon manicure is trendy and easy to do. It looks beautiful and classy on everyone. You can also do it with different color combos or a single color.