Your hair needs extra care to retain its charm. So, great care should be taken while selecting styling products for your hair. Straighteners, commonly used these days to straighten your hair, should be of good quality and should leave least adverse impact on your hair. There are wide variety of hair straighteners available in the market. Take care while choosing the right one for your hair.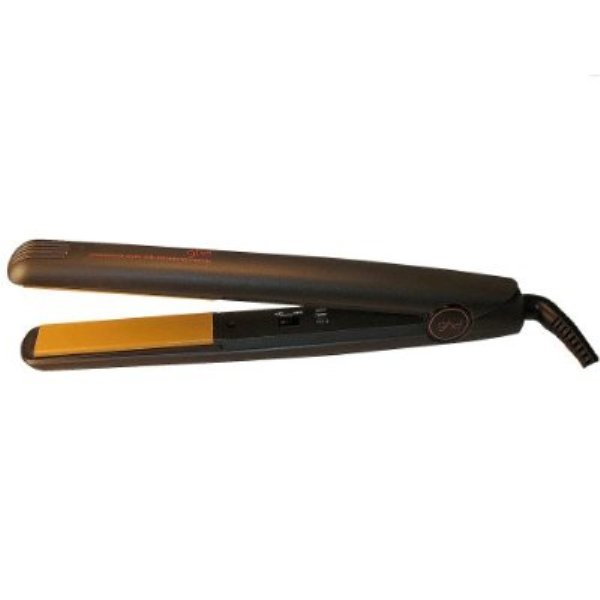 Hair straighteners should be selected keeping certain things in mind. For instance, a good hair straightener would be able to completely change your look and style but should not adversely affect or damage your hair.
Consider these points before selecting a hair straightener for yourself:
Features and technology:
What separates a good hair straightener from the average ones, is its features. A good hair straightener should have floating plates, long cord and wet to dry features. It should be able to achieve its task without leaving waves in your hair and most importantly, should not damage your hair.
Plates:
While selecting a hair straightener, it is very important to make the plates, the deciding factor for your choice. The straighteners available in the market provide you with choices between Ceramic plates, Aluminium plates, Teflon plates and Titanium plates. The best and commonly advised among them are ceramic and titanium plates, as they do not affect your hair adversely. The damage caused by them is minimal. Titanium plates are the most durable among all the plates. Aluminium and Teflon plates damage your hair by uneven heating and thus resulting in hair breakage.
Heat setting:
A good hair straightener gives the user different options in temperature settings. The amount of heat required to straighten your hair depends upon your hair texture. So, choose the most optimal temperature as per your requirements. For example, keratin treatments need 450 F, wavy hair needs 340-380 F and so on.
Heat consistency:
Consistency of heat is another important factor in deciding the quality of hair straighteners. Inconsistency of heat can lead to spot damage of hair. So, whenever looking for a hair straightener, you should focus on consistency of heat.
Recovery time:
The time required by a hair straightener to heat up is the recovery time of the straightener. Best quality hair straighteners heat up in less than a minute. Less recovery time is especially required for those people who have thick hair. This is because of the fact that thick hair absorbs heat very quickly and if the hair straightener has more recovery time, straightening will require a lot of time as the straightener will become cold and will need time to get heated up again.
Damage control:
You should always opt for hair straighteners that have hair insurance features. Hair straighteners apply heat to hair, which on long-term usage causes hair damage. So, in order to minimize the damage, investment in a good quality hair straightener is essential.
Size:
Straighteners should be light and comfortable to use. In case you are a regular traveler then a hair straightener that is light in weight and compact should be selected.
Warranty:
Most of the quality straighteners come with a warranty. A product that offers warranty means that the customers are being assured of good quality. So, select a hair straightener that offers good warranty time.
Cost:
A person should never buy a product that is very expensive or one that is cheap. The buyer should be convinced that the product gives him the worth of the money that he is spending. You should get what you actually pay for. Cheap hair straighteners do not give the best experience and can damage your hair.
User reviews:
Good word of mouth is also very important when you choose your hair straightener. You should always buy straighteners that receive positive feedback from the users who have already used the product.
Some of the best hair straighteners available in the market include:
Remington S9951 and Shine Therapy Frizz Control:
This hair straightener is among the best available in the market. It has ceramic plates and anti-frizz technology. This straightener heats up in just 30 seconds and comes with a 4 year warranty.
Izunami 450 Tourmaline Ionic Ceramic Flat Iron:
It has ceramic plates for best results and flash heating technology. This hair straightener has keratin hair treatment option and continuous recovery system.
Tourmaline Hair Straightener:
This one has smooth ceramic plates for better hair protection.
So, while you select your hair straightener, emphasis should be to get quality product at the most affordable price.