To apply red highlights on the hair is easy but to remove the red highlights is very difficult. By applying natural shades, pigment locks the red color of each strand and makes it difficult to remove the red highlights. If you are victim of red highlights and now wants to remove the red highlights in order to have back natural color of hair it is little challenging and quite expensive. Here are given few tips that will certainly help you remove red highlights from your hair and get back your natural hair color. In the second part of this section, we have covered a few myths about highlights and coloring that you should know. Now, don't wait, go ahead and enjoy beauty of natural hair.
How to remove red highlights from your hair
Complexity Level: Moderately challenging.
Time required: Two hours.
Resources required: Shampoo hair conditioner and branded oil.
Estimated Cost: $10-15
Instructions:
1. Use shampoo and hair conditioner: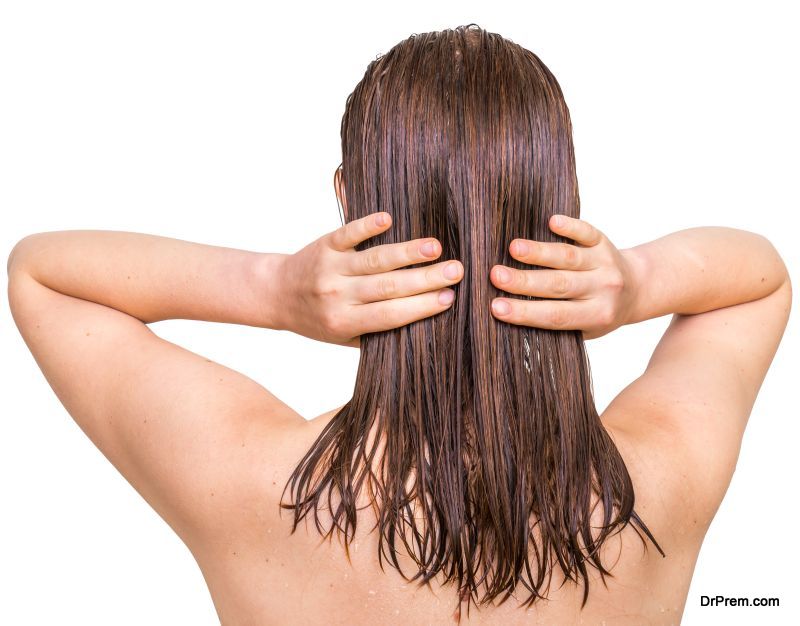 Use shampoo and hair conditioner several times on the hair to fade away the red highlights. If you have applied the red highlights on the hair within 72 hours, the red color has not fully covered the hair strands and will fade away by regular washing. If the color has faded lightly then rewash the hair continuously for few days to remove the red highlights completely.
2. Visit a salon:
If few days have passed then you have to visit a professional salon colorist that can remove the red highlights from the hair by combination of specific hair removal products. It requires enough time and is quite expensive way to remove the red hair highlights.
3. Use color reversal kit:
Purchase a color reversal hair kit from the market. These kits are also known as color removal kits and are available at any local store. Its price varies depending upon the brand. A well drafted document is inside the product with full instructions given on how to apply this kit for removal of red highlights.
4. Use vitamin E oils:
The vitamin E oil is also a nice treatment for fading the red color. The vitamin E possesses a specific constituent that reacts with the pigments present in the red color and remove the red color up to some extent not fully.
Frequently asked questions:
Q. How to highlight red hair?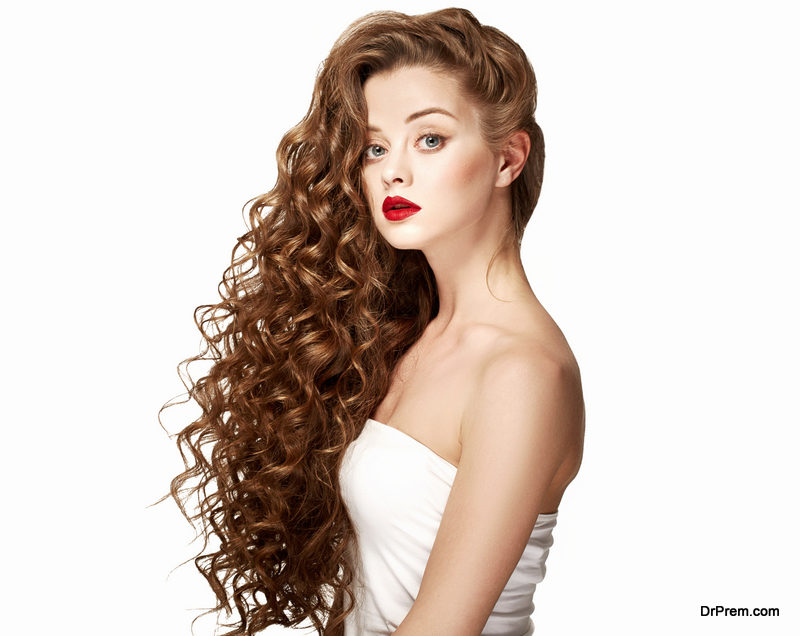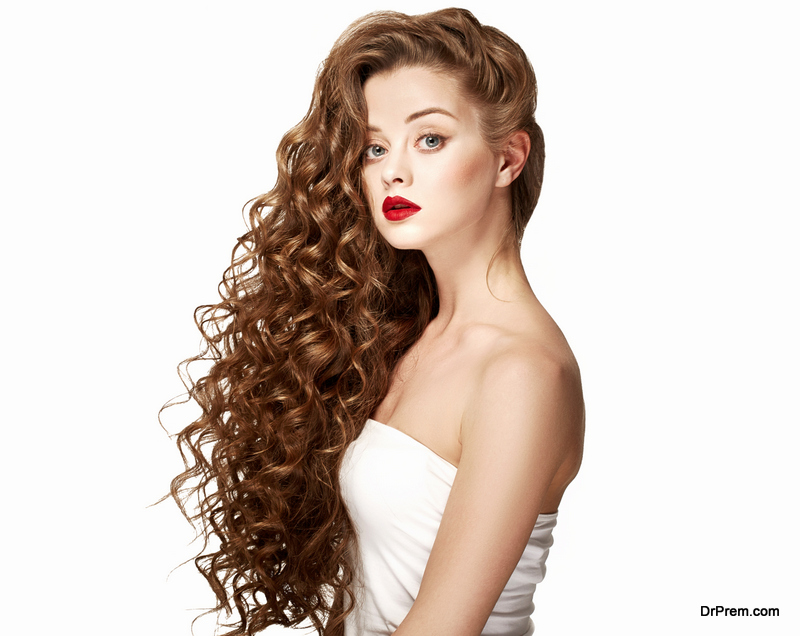 A. Red hair is rare, beautiful and comes in unique and gorgeous shades. The different shades of red reflect different highlights. Dying the hair makes it look fashionable and trendy. Highlighting is expensive because after every six weeks you have to highlight the hair. Trying to highlight the hair is a bit hectic but at the end it looks gaudy. Firstly, put old towel on the shoulder to prevent clothes from stains and cover the hands with fresh gloves. Wear the highlighting cap that covers all the hair and scalp. Fix the cap so that it may not loose. The cap is marked with dots and you have to pull the hair through these dots, which forms a map like structure on the scalp.
Use hair puller to pull the hair from these dots marked on the entire cap. Now, be ready for dying the hair. Mix the hair dye components that come with the hair dye. Use the manual for instructions that guides you to the whole process of how to mix and how much to use. Now, apply the hair dye very carefully on the hair strands that had been pulled by hair puller through the cap. Leave the hair colored strands for drying. The time of drying varies depending upon the weather. In hot sunny conditions it dries up in few minutes while in cold weather it takes more than an hour. Wash the hair after drying and use conditioner to make the hair soft and silky and sharpen the brightness of red highlights.
Quick tips:
When trying a new color, first experiment with a temporary color then with a permanent color.
Try to use limited amount of hair removal products because excessive use can cause potential damage to hair along with the scalp.
Things to watch out for:
Always use fresh gloves when you have to apply hair dye because of strong chemicals present in them.
Five myths and facts about your hair color and highlights
Changing the color of your hair is so effective; it right away influences the outlook and attitude of everybody around you. This is also inclusive of our own perceptions about us. Just as we get clad in the attire that we think creates the maximum impact. Likewise, we choose the hair color which makes us look our very best. In fact hair coloring is so in rage these days that almost seventy percent of women color their hair. The men are not to be left behind in the color race too. However, it is very easy to be swayed by the color companies and their salesmen. Their gimmicks might make you go for an unsafe hair color and do more harm than good. There are some major myths that have to be busted and some major facts that have to be taken very seriously.
1. The illusion on hair color application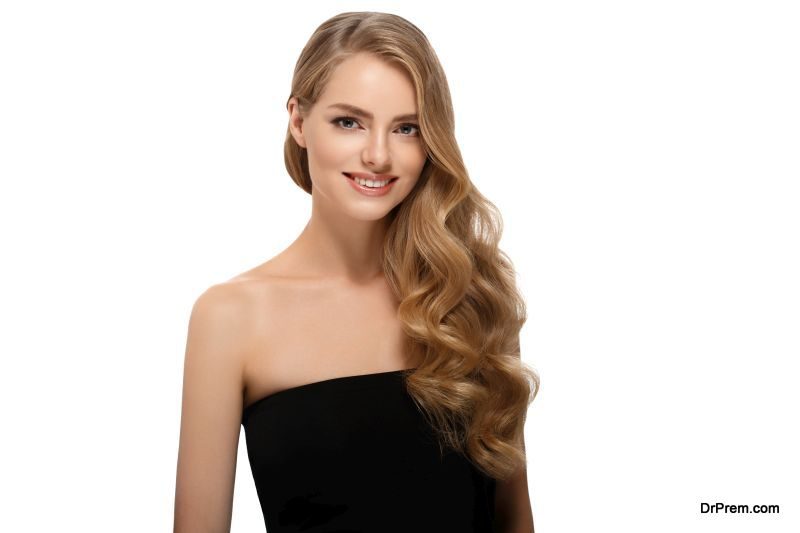 Applying hair color is a childs play. It is so uncomplicated; you can do it at home. You do not have to get into the hassles of going to a skilled stylist to alter your hair color.
The Bright Fact
This is nothing but a sales technique produced by the companies so as to sell their hair color. Although simple application of color can be done at home, it is difficult and unsafe to try out different other types of coloring.
The Fix
Hair coloring is simple and unfussy when you have to get a solid hair color done. If you want to be a bit more exploratory and go for highlights or going mush lighter than your present shade, it is best to go to the hair salon. Leave your color selection to the trained stylists. If you are allergic to certain chemicals or even going for a color for the first time, it is a must to consult a professional stylist before going in for the kill yourself.
2. The Illusion on the finished color and look
Your Hair color will appear identical to that of the model in the image.
The Bright fact
If this was the case; then even the model would not have to go through the entire process of professional make up and hair fixing. For the cover girl look, you cannot just rely on your advice and experimentation.
The Fix
For the best possible results and the best possible look, you should zip to the nearest salon or take professional opinion before trying out a different shade for your hair. They are specialized in this task and thus can give you the most appropriate advice.
3. The illusion on the effects of hair coloring
Color your hair whenever it is filthy. The color will decrease the filth and thence, the irritation in the scalp.
The bright fact
Hair color till quite recent had a lot of ammonia in it. So, the itchiness on the scalp was more. That is the reason why stylists would ask their clients to wash their hair before the coloring. One way or the other this gave way to coloring of dirty hair.
The fix
You should in fact rinse your hair the night before the color application. But, do not try to rub it too forcefully. Your hair should never feel too greasy. It can obstruct your coloring process.
4. The Illusion coloring and hair loss
Hair color on a frequent basis can lead to hair loss. There are a number of harmful chemicals in the color which can cause damage to your hair as well as it's complete loss.
The Bright fact
There is no close link between hair loss and coloring. There can however be a danger if you use poor quality of color or too much of high temperature during the application process. Researchers have actually experimented on many subjects and not one showed symptoms of additional hair loss.
The fix
If you really are interested in going for a change in your hair color, but want to keep away from ammonia or peroxide, you could go for other substitutes like agents which have natural substances like chamomile or henna. They are very much safe to use and give quite good results too.
5. The illusion on hair color matching the eye color
It is compulsory to tone up your hair color with your eye color
The bright fact
If you match your hair color with your eye color, you might as well match your dress, make up and shoes exactly the same. It will look extremely odd and boring as well.
The fix
It is more vital that your hair color should compliment your skin tone and not your eye color. For instance, fair people should choose between light purple and mahogany. Whereas people with brown skin tone should opt for a hue like gold, bronze or burgundy.