Every woman is blessed with that one feature on her face that is known to be the best. This is that feature that stands out and when you focus on it, it brings in a different look. Earlier women used very heavy makeup techniques to highlight their features, now make up has evolved with techniques that are light and simple. Here are simple ways to highlight different parts of your face
Highlighting your nose and reducing its size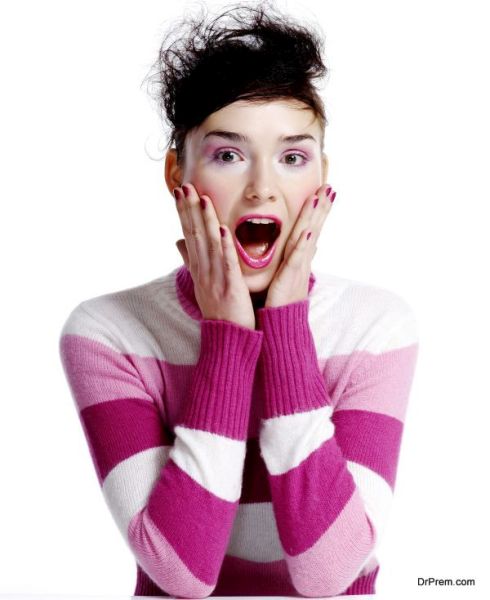 If your nose is the best feature of your face but you find it too broad or big, you can definitely enhance the look by defining it. Depending on your skin tone, choose a shade lighter than that for highlighting purpose.  Apply this powder on your nose towards the center with a brush. For the sides, choose a darker shade of bronze shaded powder. Brush it well and spread it evenly so that you get the definite look. This will help to make your nose smaller, thinner and it will give it a definite shape.
Emphasizing on your cheek bones
For those whose cheekbones are the highlights of their face, emphasizing on them is a good idea. For highlighting this particular area of your face, in comparison to the shade you use regularly, choose a slightly darker shade. Instead of applying it on the cheekbone, apply under it. You also need to keep in mind that both your shades should blend in together. Make sure that the lines or difference in colors isn't totally visible.
Let your brow bones stand out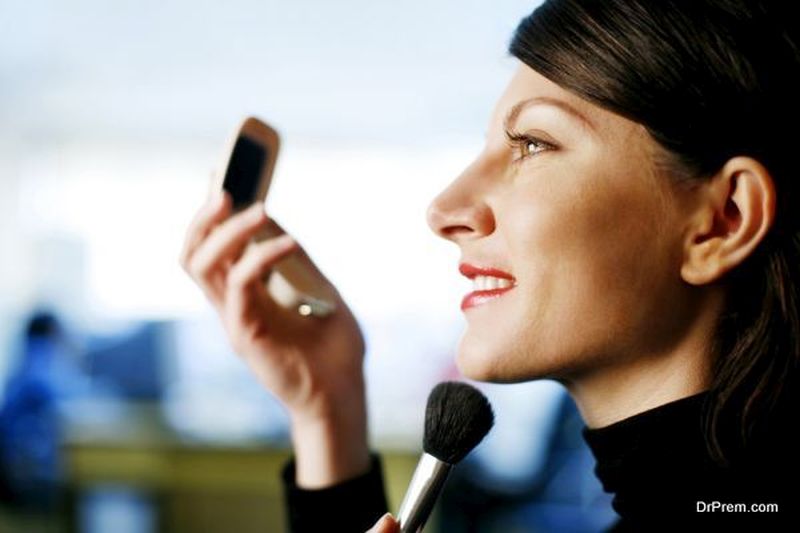 Give yourself a knife free eyelift with the help of a simple and effective trick.  After you are done with your eye shadow application, take a soft white or champagne color for highlighting purposes. Alongside the arch of the eyebrow, apply this shade on your eyebrow. This will help to give you eyelift whenever you want without going through any disastrous after effects.
Emphasizing and defining your face and its shape
Give your face a lighter and definite look with eye shadows and condors. By blending these two products properly, you can get a nice definitive shape. It will also lift your face and make it look more glamorous and appealing. By putting emphasis on your overall face, you are hiding your flaws automatically and highlighting the features that should stand out.
Reducing the double chin effect as a face highlight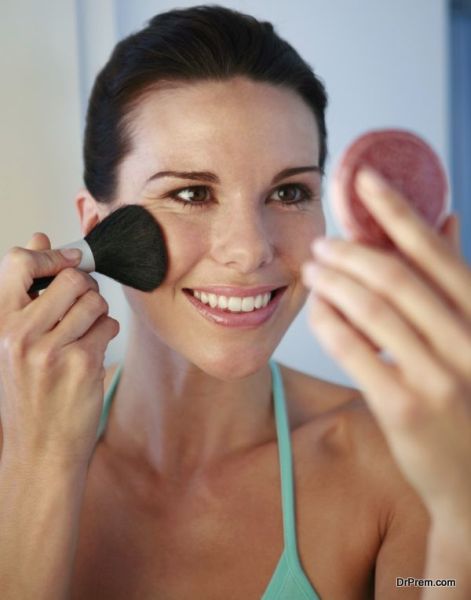 Some people are blessed with a nice chin line, however, due to a double chin, this often tends to reduce. Now you can highlight your chin and reduce the effects of a double chine with a simple trick. Using a bronze color powder will prove to be helpful and reduce the attention drawn to the double chin. Just apply this powder alongside the jaw line and under your cheekbone. It will help in creating a shadow effect, which in turn will reduce the heaviness of your chin.
Play with dark and light shades
This will take a little practice until you get the hang of the right technique. When you play with two-toned shades, using dark and light shades helps to emphasize your overall face structure in an efficient manner. It will also help to increase or reduce the flaws on your face. You will see a dramatic change in your appearance within no time. The best thing about this hack is that you can always play with colors, tones and shades to bring in the necessary effect. Adding a little glossy effect in the right places like your eyes or lips will give you a good finishing touch.