Nowadays, people like to go for lip fuller treatment which is very much expensive and at the same time, it is dangerous and risky too. You can still get beautiful bigger lips with some creativity. There are easy ways for instantly making thin lips appear fuller. You can DIY at home and don't have to put a lot of effort into making your lips look stunning and bigger.
Say bye to flaky skins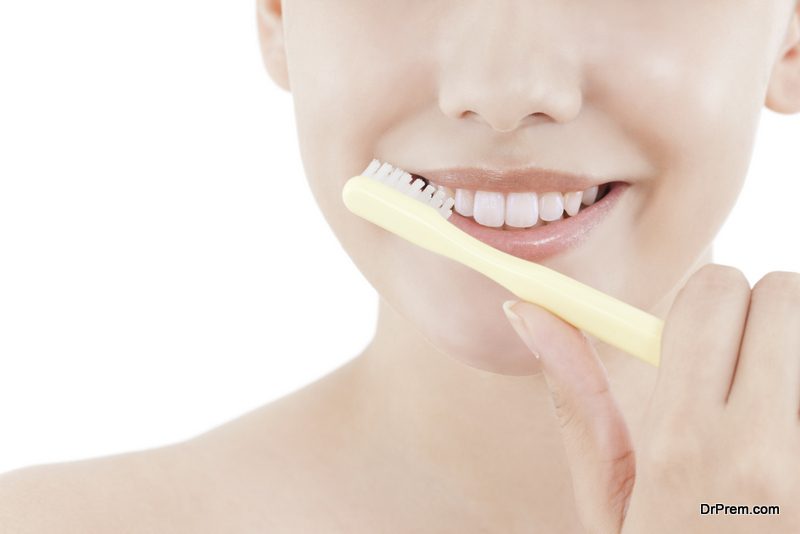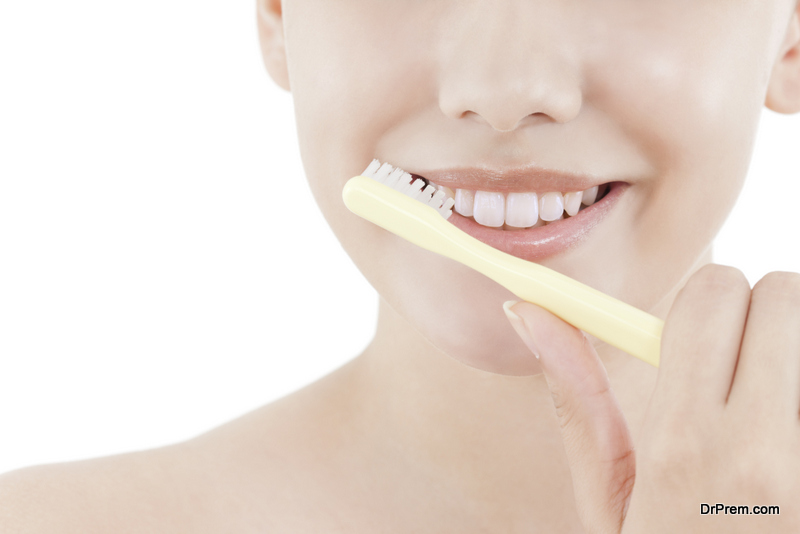 First of all, try lip scrubbing with the help of a toothbrush. It will brush off dried flakes and you will get rid of dead cells and dryness. The dried flaky lips make the lips appear smaller and thinner. So it's important to remove it off. Scrub the lips very gently with a toothbrush in a circular motion. Don't push hard as it's the most sensitive part. Here are some easy natural tips to make lip scrubs at home without much stress:
Coffee and honey scrub.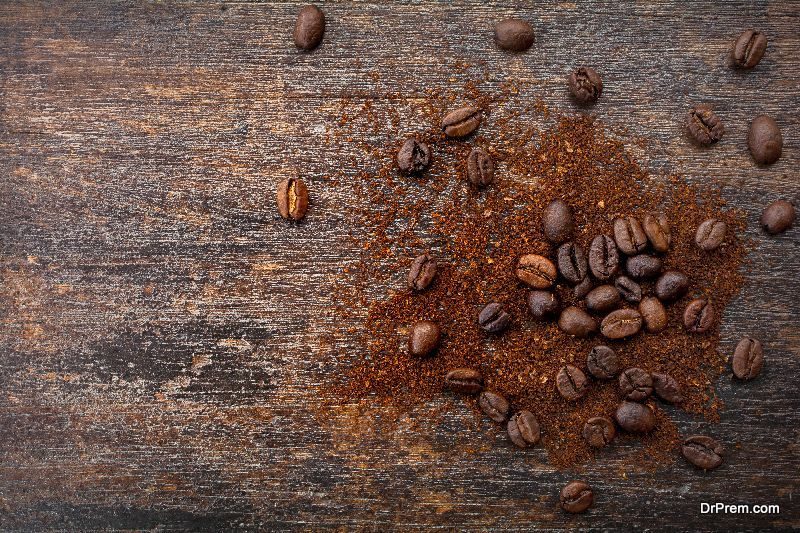 Ingredients
1 tablespoon coffee grounds
1 tablespoon honey
Method
Mix the coffee grounds and honey in a mixing bowl and stir well.
Massage your lips in a circular motion for a minute; leave it for another 1 minute.
Wash away with lukewarm water and your lips will get hydration. The two works wonder and moisturize your lips like anything.
Rose Petals and Milk Scrub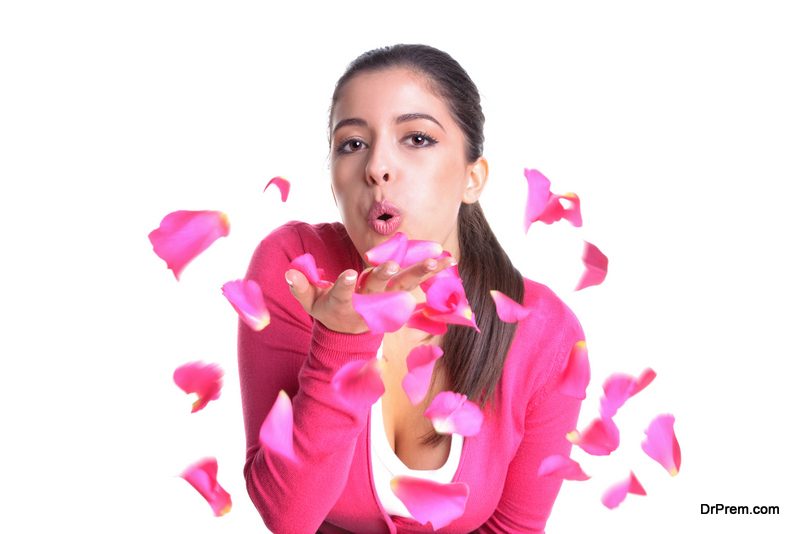 Ingredients
Method
Take some rose petals and milk in a bowl and mash it to form like a paste consistency.
Apply and rub this onto your lips like a regular lip scrub.
Wash with lukewarm water.
Rose petals help to give a natural pinky look to your lips. It has antibacterial properties whereas milk provides brightening properties. When both are combined, it definitely helps in to protecting your lips.
Foundation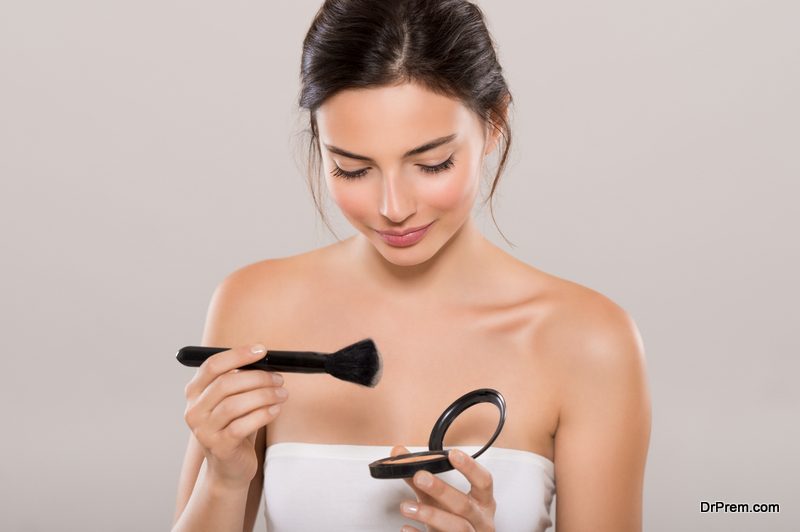 Foundation plays an important role in making thin lips appear fuller. After scrubbing, apply foundation just before applying lipstick. It creates a smooth base and gives a plumper look. Take some foundation and pat it on your lips. Spread all over your lips and extend little over your lips to get a look of larger size. Applying a very lightweight foundation helps your lipstick a smoother finish and it also helps to intact your fuller lips all day.
The X method to apply the lipstick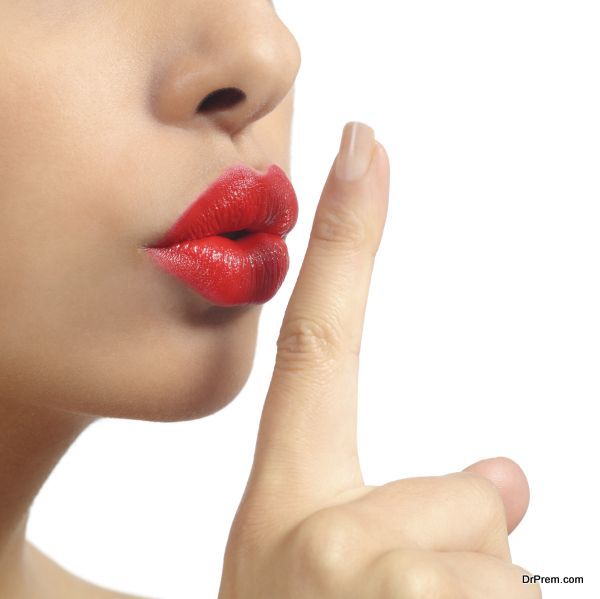 Now comes the lipstick. Before applying it, take a lip liner and draw a line to the outermost edges of your lips. Don't drag it too big and try to make it as natural as possible. It should not look over the top and keep people wondering if anything is wrong with your lips. So, keep it natural. After you draw the line, fill your lips with your favorite lip color. Try to have an opaque look like the slightly dark lipstick will enhance the fuller effect. Don't go for too much dark shade. Keep it neutral and try matching the shade of the lip liner with your lip color.
Use A Highlighter: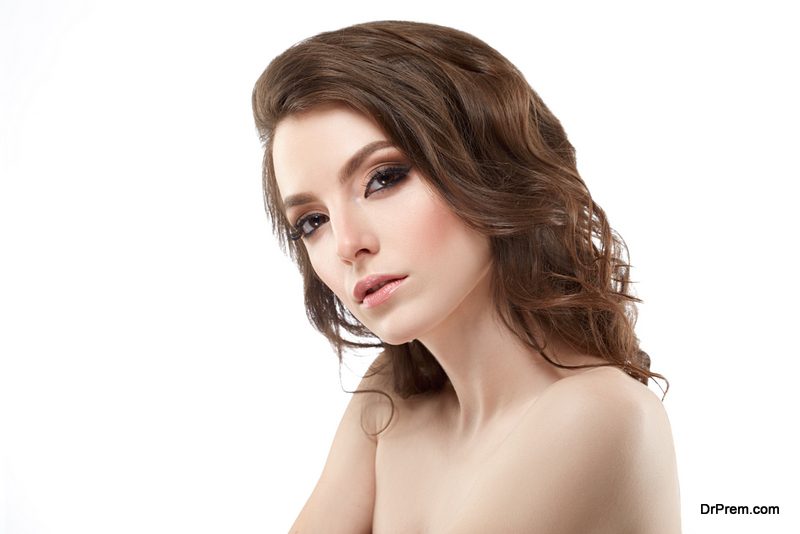 Highlighter can really help highlight your lips making it appear bigger, Dab some highlighter at the cupid brow (the center of your top lips) and then blend out with lip color. This makeup hack is one way from which you can easily and quickly get those perfect lips. Try out some gold-toned eyeshadow to get the focus at the center of your lips. This immediately enhances lips and you will definitely find the difference.
Dab On Some concealer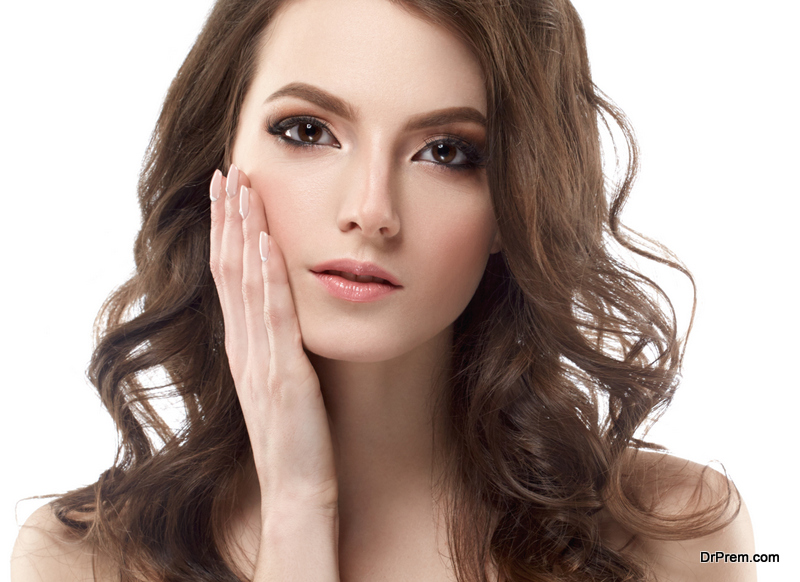 Dab on some concealer to create a larger base for your lipstick. This is the best and quick makeup hacks. In fact, you can also outline your lips with a concealer after applying lipstick. This will instantly add some volume to the lips and also make your lips look bigger highlighting your lip color giving you a bolder look.
Layered lipstick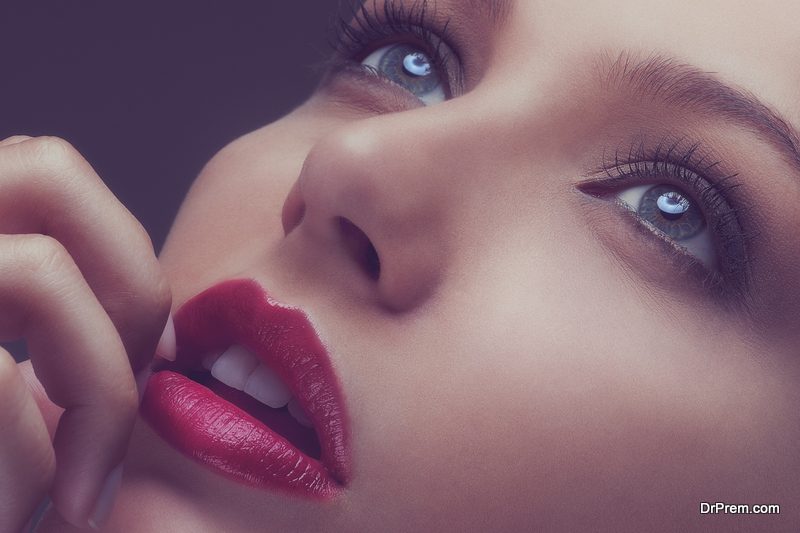 This is one of the best and easiest methods that will make your lips look bigger. Yes, try this method using a white lip liner. After applying the lipstick, take a white liner and draw a line down at the middle of your lips. Blend it properly so that it doesn't look noticeable with your lipstick. You will immediately notice the difference before and after applying the white liner. This line gives a fine dimension to your lips making it attractive and complete.
Avoid dark colors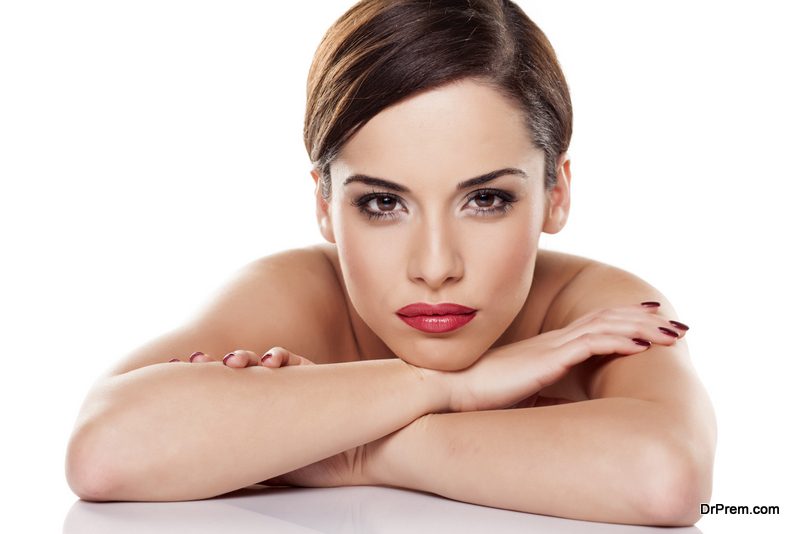 Some of you must be a fan of dark-colored Lipstick. But this is true; using dark colors can hamper the effect. Try avoiding using a dark color to get the perfect look.  "Dark colors flatten the plumper effect on your lips. Instead, you can try some nude or pink shades to highlight it better.
Final touch with lip gloss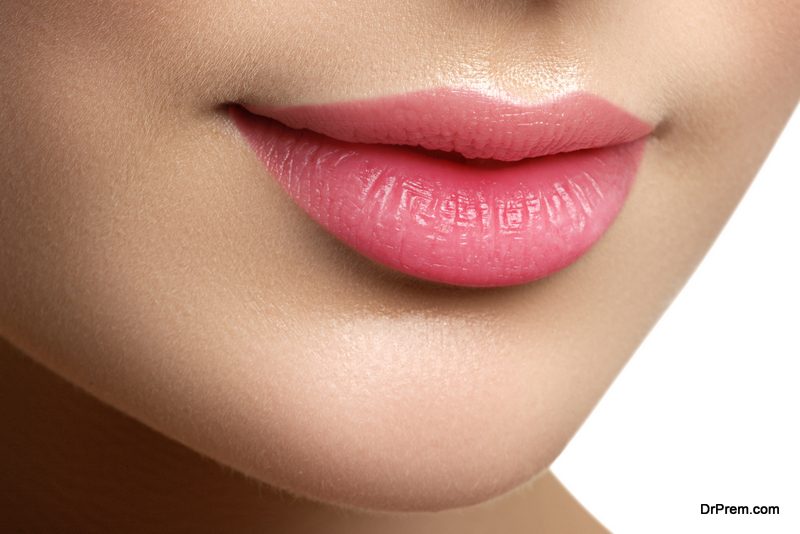 Lastly, comes the turn of lip gloss. This is an important part of achieving the beautiful lips. Mystic Mauve is the best lip gloss which compliments and pumps up the shine making your lips bigger. One of the best makeup hacks is to dab extra lip gloss at the center of the lips to get the perfect highlighted pout and it is so instant.
Instant plumping effect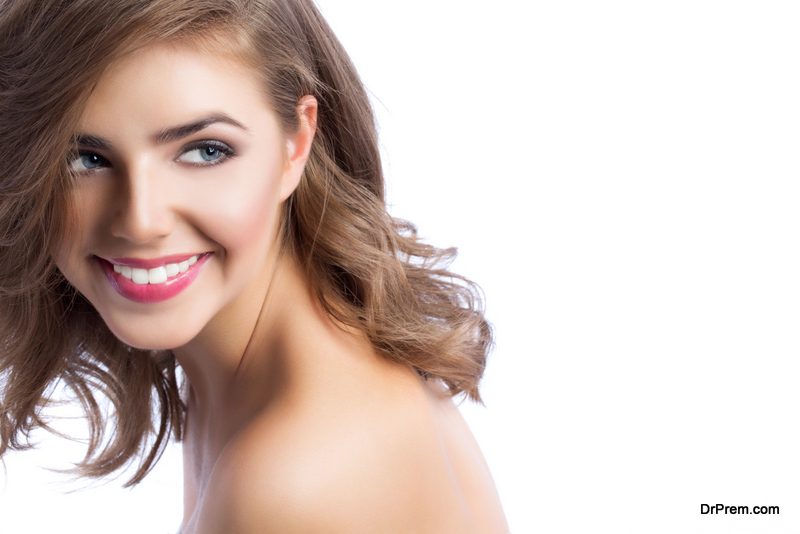 For a temporary and instant volume, try lip gloss which contains lip plumping ingredient. Yes, there are many products available on the market which contains spearmint and peptides that give a plumping effect. You can try this to get a temporary effect which stays for an hour or two. 
Quick tip:-
Try a lip balm which helps in to max out your lips.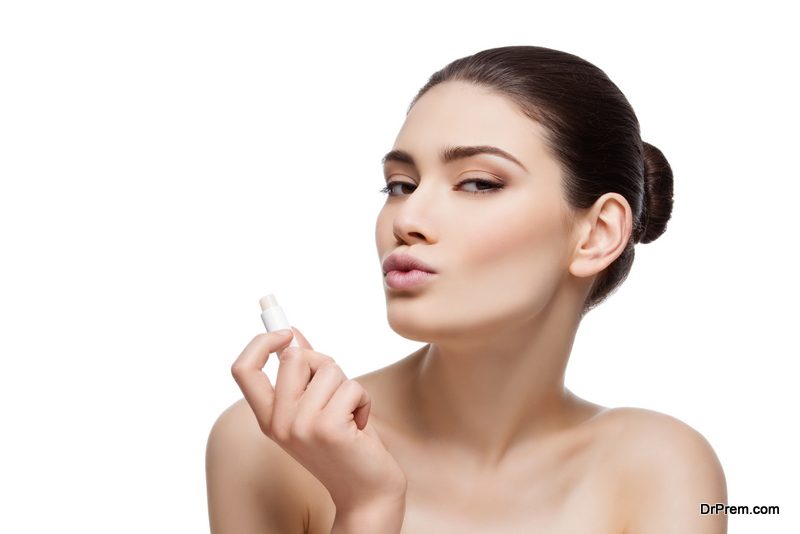 The proper product can go a long way with creating the look of fuller lips that are soft and smooth. Try a balm that color, conditions, and gently plumps your lips.