While women are spoilt for choice when it comes to fashion trends, men are more likely to keep browsing the web, read a couple of articles, watch some videos, head to a clothes store, and buy the first thing they see. But, as time changes, men are turning more fashion conscious about their choices. They too, are learning the names of various shades for their clothes and varieties of grooming products for men available. They are also making bold leaps into unchartered terrain of men's fashion. As common men begin to take inspiration from the ones on big fashion billboards, here are 7 fashion trends for men in summer to immerse into.

Floral wear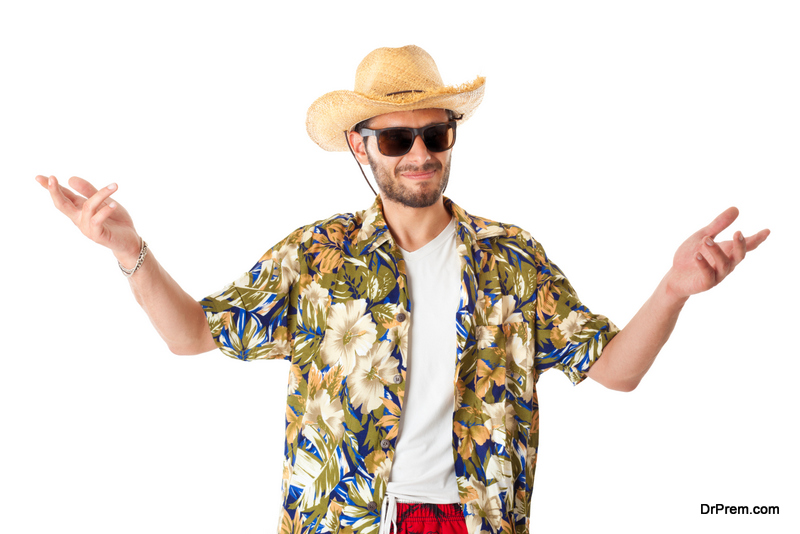 Gone are the days where flowers were only appreciated by women. Nowadays, men are also opting for cool floral printed T-shirts and shirts for themselves. The mere idea of donning floral-inspired menswear is enough to make men feel fresh and rejuvenated in the scorching summer heat.
No matter how much you appreciate that classy suit out there, having one floral piece of cloth in your wardrobe is crucial during summer. It looks cool. Plus, this is a trend that you can always carry off on a beach or a picnic outing.
Send out the cool, collected, and casual vibes by wearing one of your floral printed shirts or T-shirts. It will make you look like a fun-loving person. And who doesn't like the company of one in the summertime?
Lightweight blazers
When you head to an office meeting, you cannot enter the room wearing those beach shorts or floral shirts. Unfortunately, most of the men out there have to donne their professional suits for at least 5 out of 7 days a week.
But in this summer heat, how can you carry your blazer without draining out your energy in the process?
Go for the unstructured, lightweight blazers. They don't put much burden on you, and yet impart that professional look when you need it the most.
This is one the best fashion trends for in summer, since it comes with a breathable fabric, which will ensure that your skin is as fresh outdoors as it is indoors.
And if your office protocol allows you to go partly formal, partly casual – you can pair up your lightweight blazer with some classic chinos or t-shirts.
Polo T-shirts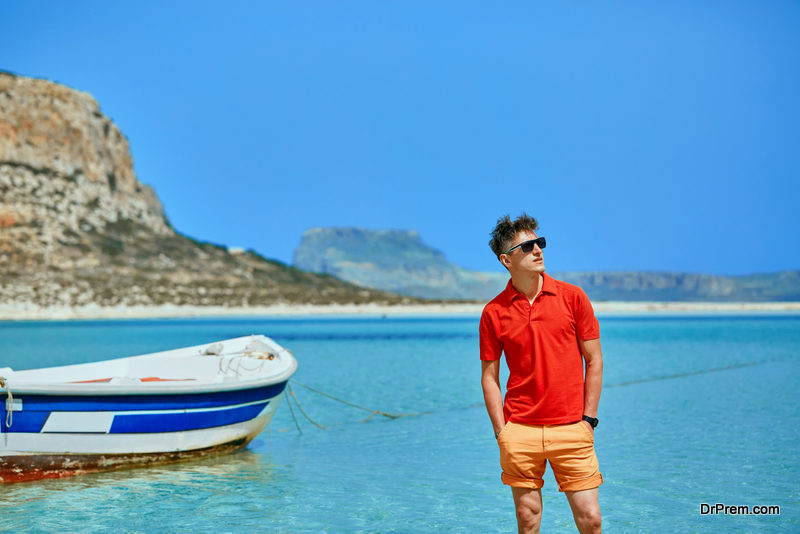 Polo t-shirts are plain and simple – but they exude a class of their own. These t-shirts are lightweight, so you can easily go about your daily routine in one without worrying about drenching it in your sweat.
Just ensure that you opt for a fitted polo t-shirt. While choosing one, remember to draw the line between 'fit' and 'tight' clothing. Go for the polo t-shirt that is fit on your body, but beware of the tight ones – you might just spoil your overall look.
If you are bored of wearing solid, pale colors on your polo, opt for ones with contrasting color palette. Or even the pastel shade will do the trick. If you are still confused, check out the men's guide to wearing pastels.
Chinos
While your denim jeans will never go out of fashion, they are not really the best clothing option when it comes to absorbing the scorching summer heat. They are thick, and does not allow your skin to breathe. So, what can you do to substitute your pair of jeans with something else without compromising on the fashion quotient?
Opt for chinos. Chinos are lightweight and loose (when compared to denim jeans). They not only offer breathable space to your skin, but also protects you from that dreadful rash which knocks at your body every summer.
A great idea is to opt for neutral shades when it comes to chinos. After all, you want to pair up this amazing fashionable and comfortable summer attire with your smart clothing on the upper half of your body.
Shorts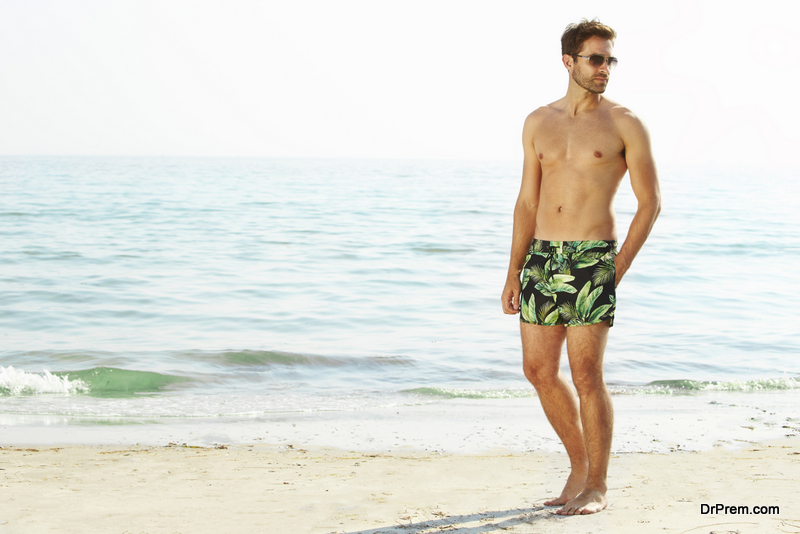 Yes, the time is here, when you can finally step out of the house in loose shorts. If you were holding yourself back by wearing uncomfortably tight shorts just to look classy and stylish, bid goodbye to those moments.
Opt for stretch shorts instead. These shorts are on the loose side – allowing your skin some breathing space in this draining sun's heat. Stretch shorts are one of the most comfortable and affordable fashion trends for men in summer.
If you want to have some good old fun at the beach this summer, go for the printed beach shorts. They help you relax and have fun at the same time. Give your staunch gentleman look a break for some time, and turn into fun-loving young lad.
A great idea is to go for shorts with light or neutral shades, so that they do not absorb more heat. A fun, casual, easygoing fashion trend – the stretch shorts are here to stay for the season.
Minimal jewellery
It is a good time to be alive. Men, in recent times, are making some great fashion choices by picking up a bracelet or a ring for themselves as well. And what better time of the year than summer to showcase your collection?
Now that you do not have to wear those long sleeves, you can wear a leather or a rope bracelet around your arm to add more style to your fashionable attire.
But do not overdo it. Summer is a season where everything you wear is restrained. The same goes for your jewellery pieces. Go minimalistic on this one.
A pair of sunglasses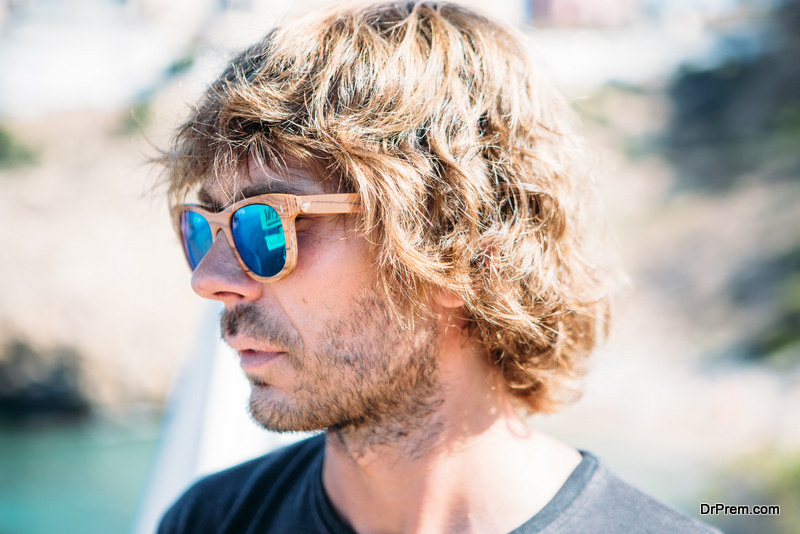 Your summer fashion essentials are incomplete without a nice pair of sunglasses. Not only do these sunglasses add a stylish touch to your summer outfit, but they also protect your eyes from extreme exposure to the sun's UV rays.
If you can afford, go for the branded pair. If you are on a budget, pick the best pair from the streets or small shops. This is one of the most pocket-friendly fashion trends for men in summer.
You will realize how crucial this fashion accessory is when you will see that you can pair it up with any attire out there. So, do not miss out on this one.