Cowlicks are mostly formed in the crown area of the head. If youre looking for a solution to fix these crazy strands of hair, here are few Tips for a bad hair day  with different ways of how you can manage your unmanageable hair.
1. Stylist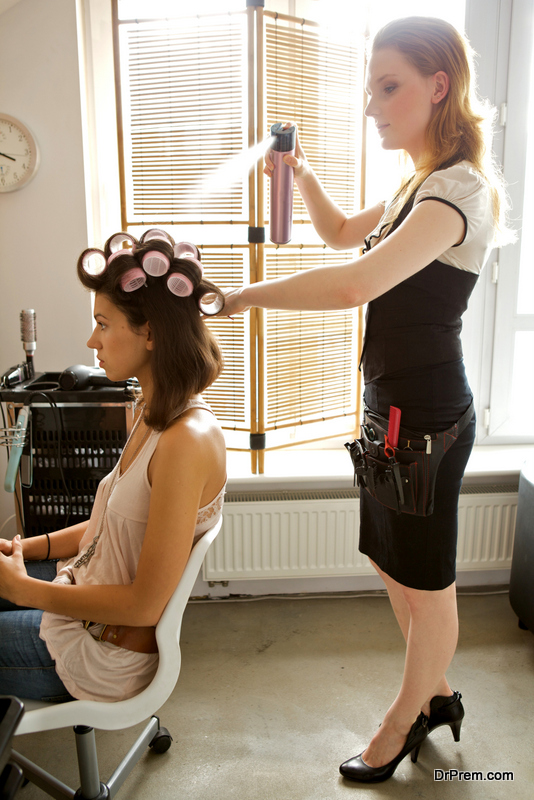 If you're not ready for so much of pain then the advice by a good stylist is really important, one who can understand your hair. A good haircut can easily solve your tricky problem. A trendy haircut can actually make it difficult to recognize a cowlick. Keeping your hair short with a trendy haircut, works really well if you have a cowlick at the nape of your neck. If your hair is long and wavy try fringes and experimenting with the partitions.
2. Hair waxing, electrolysis, or plastic surgery
Now a day it's very easy to get rid of a cowlick. Most of the famous movie stars have been successful in managing their hair by trying techniques such as waxing, electrolysis and plastic surgery.
Waxing needs to be done regularly, which may soften the grown of the hair and can eventually, make it easy to style a cowlick.
Electrolysis is also not completely guaranteed. Few strands of hair may grow back forming a cowlick and the treatment would need to be done again. The most guaranteed solution for a cowlick is plastic surgery. But, it's also the riskiest and painful of all three.
3. Hair styling products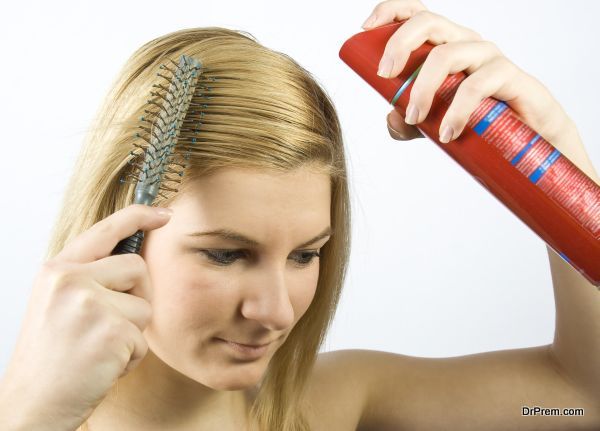 You can also go for a temporary solution to tame your cowlick. There are various products like Straightening gels, hairsprays, hair waxes, creams, mousses. These products can give instant but temporary solution to your hair problem. Moreover, they are also one of the easiest Tips for a bad hair day. You just need to apply the chosen product at the root of the cowlick and then spread evenly on your hair. Style it as you wish and you're set to go.
4. Blow drying
Blow drying is also the best way to settle the unruly hair. Just apply your favorite hair product. Use a brush to move your hair in the desired direction and blow dry on a hot setting. Brushing your hair in the opposite direction then blow drying it and then again changing the direction of your hair followed by a blow dry until your hair is dry can also play the trick.
Quick fixes and Tips for a bad hair day
Dressing up your hair in the most perfect way is extremely important to complement the makeup, dress and overall look you might sport on a typical occasion. But there are days which might be really bad hair days as the hair might appear too frizzy or too worn down or unable to be set properly and nothing seem to work at all to make the hair look beautiful again. If you try to leave your tresses open it tends to make a mess of your looks.
Again, if you think of tying it up, it does not suit your dressing. You just remain utterly confused and become incapable of finding out a way to manage the bad hair day. Here are a few suggestions that will help you to hide your untamed hair for the day and restrain it from ruining your look. Have a look at some of these Tips for a bad hair day:
1. Clutter all your hair into a bun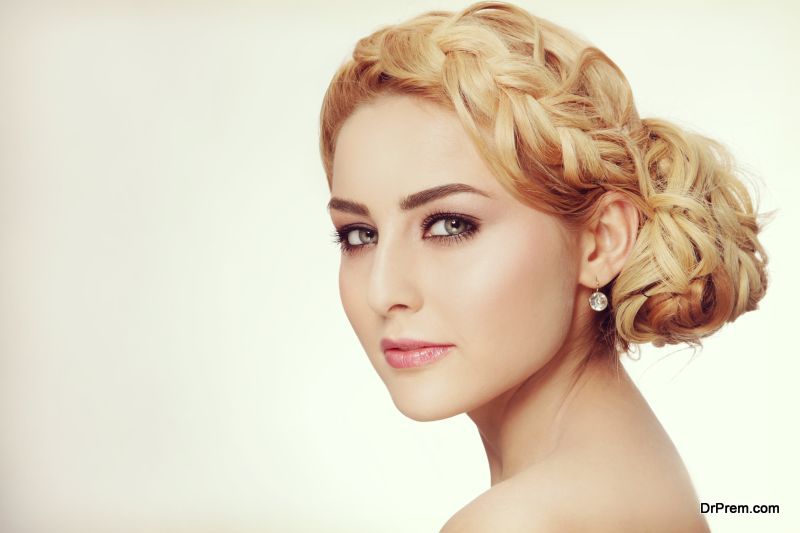 The easiest and the most convenient way from keeping your untamed hair out of your face on a bad hair day is to work up a bun. A bun is an elegant up do for any type of hair and clothing. Be wise enough to hide all the flaws of your hair in such a nicely done bun. In case if you have a short height, then make a bun close to your nape. If you are a tall woman, work up the bun on top of your hair.
Hide the unruly hairs in your bun by means of a nice and big glittering broach or a side tiara or bunch of fresh flowers, as you think might be appropriate for the occasion you plan to visit. If case if the front part of your hair appears limp or to frizzy, then back comb it and make a bouffant. This style is suitable for official as well as casual occasions.
2. Hair accessories work magic
You might have long hairs as well as short, close cropped hair. If you are passing through a bad hair day, the front part of the hair might exhibit similar unsatisfactory look as your back part. A simple way to jazz up your mane and hide those flaws is to opt for hair accessories. Hair pins that have beads, pearls or trinkets attached on to their bases can be used to adorn your hair.
You can also invest in some trinket jewelry for your hair or hair clips or even hair bands. Before that, plait your hair sidewise or back brush them or work up a well groomed look if you have shortly cropped hair. In case of long hair, make side parting, middle parting or a bouffant, whatever you feel like can be done. At a final stage, camouflaging your hair amidst those attractive pieces of hair accessories is essential, which will outshine your hair.
3. Hide your hair in a braid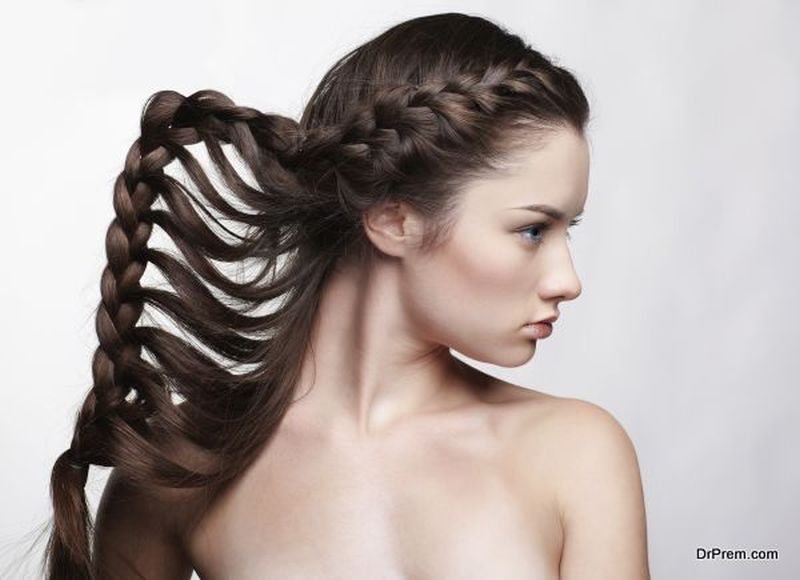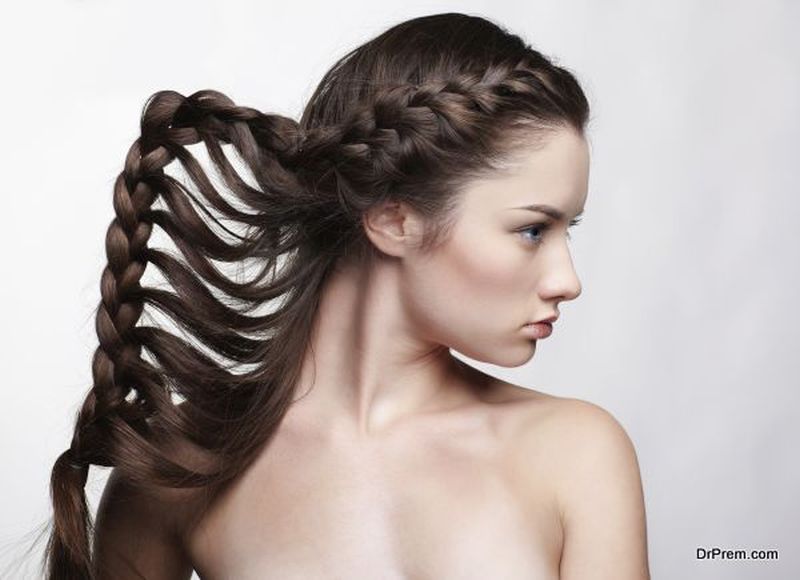 Women, who have long hair, might search for lots of options to tackle their 'bad' hair while going for casual parties like a friend's birthday or a baby shower or a summer picnic. A great option is that they can go for is to braid their unruly hair into a casual ponytail to keep the tresses within their control. If you do this style and still feel that your are looking awful with such a style and all your hair seem to fly away or remain stuck on to your forehead in a limp way, you can use lots colorful clips to set them properly and hold them in position. You can further make your braid look nice by using colorful bands, tussles and ribbons to sport a vintage look.
4. Keep off the attention on your hair by ribbons
The sole aim to manage a bad hair day; is to think of ways that will keep off the attention of people around you from your hair. A convenient way to do so is to use ribbons and work up different hairdos by incorporating different styles, shapes and colors of ribbons. Replace your boring hair clips and nets by using multi-colored satin ribbons to work up beautiful bows in your hair. If you have short hair, plait them well.
Now, wear a satin ribbon in the manner of a hair band and make a nice bow at any of the sides of your head. In case of those with long hairs, fold in all your hair at your nape and work up a huge bow on top of it to hide your hair nicely. Ribbons will impart a fairy tale look in your attire, which will be apt for your casual events.