A good fragrance helps a lot in boosting confidence. It is like a blooming flower that fills life with freshness and optimism. The fragrances tend to leave a long lasting effect on mind; so much so, we can easily relate some incident or place or person to specific aromas. Keeping this in mind, Victoria Secret – an American retailer of women beauty products and women's wear; has brought many splendid fragrances into existence by introducing the Victoria Secret Perfume collection. These fragrances would definitely allure passersby. Given below is a list of 10 such exotic and mesmerizing fragrances for dainty females.

1. Dream Angels Heavenly Flowers Perfume By Victoria Secret (75 ml )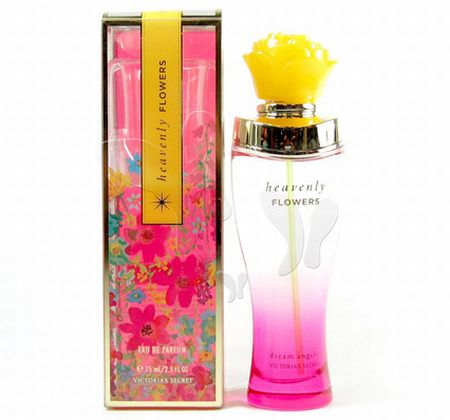 This fragrance is a new addition in the collection of Dreams Angles. This splendid fragrance was presented in 2010. Its a beautiful blend of juicy and fruity fragrances; making it more influential than its antecedents. It has pronounced fragrance imparted by floral notes, fruity aromas and peony flowers. The bottle has been designed in a very feminine way with gold toned cap that looks very attractive. Overall, its a nice light perfume that wont hit your head; but, it would definitely keep you blooming all day long.
USP
It has peony flower fragrance that gives mesmerizing effect to this perfume.
PROS
Best recommended for spring use.
Its flowery scent keeps you refreshing all day long without need of spraying it again and again.
2. Victoria Secret Noir Love Me Perfume NIB Sealed (1.7 Oz)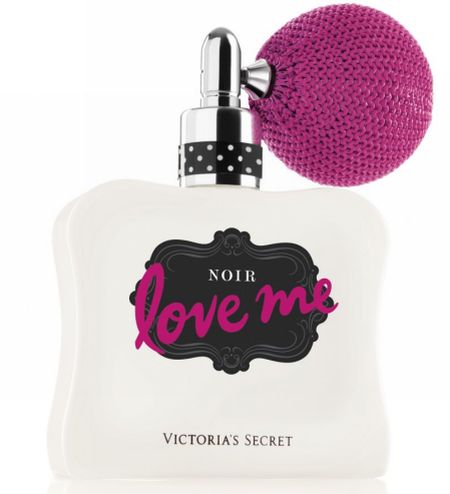 If you are planning to gift yourself or your loved one something very smoothing, exclusive and memorable this will valentine's day; then this perfume is definitely the right choice. The influence of wild berries, Madagascar orchid and musk make it mesmerizing and sensual. Other important ingredients are peach blossom, white vanilla, peony, jasmine, tangerine and soft woods etc. It has a prominent floral fruity fragrance that would definitely make you get compliments. The bottle of this perfume is equally impressive. It comes in a classic pump bottle with an attractive dark pink bottle. Women would definitely enjoy its light, gentle, sweet and refreshing scent.
USP
Blend of bright floral and luscious fruits makes it exotic and captivating.
PROS
It has a long lasting effect that keeps you fresh and freshening.
Its a perfect chic perfume to feel flirty and get glamorous.
3. Victoria Secret Perfume- Very Sexy Now Eau De Parfum Spray (75 ml)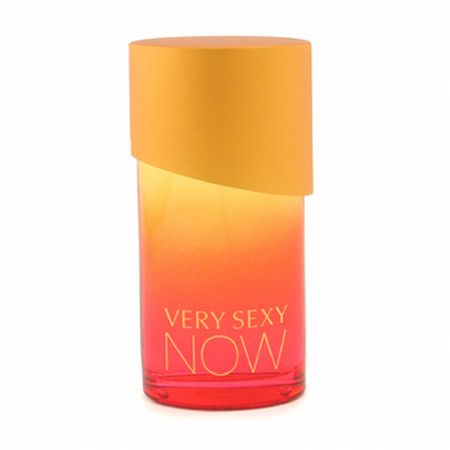 Its a nice sensual floral perfume created especially for those women who know what sensuality is all about. It has a pronounced floral and fruity scent with mesmerizing effects. Its top notes include the blend of hazelnuts, orange and pineapple. Other important ingredients are freesia, peony and nutmeg etc. This splendid perfume was added to the elite collection of Victoria Secret in 2006; and, since then it has successfully remained the most preferred choice of women. This perfume's smells somewhat like mango merged with exotic floral.
USP
Unification of tonka bean, vanilla, sandalwood and grapefruit imparts freshness and whiff to this perfume. It comes in a nice handy easy-to-carry glass bottle.
PROS
This perfume has a long lasting captivating scent that stays with you whole day long.
It spicy flowery influence makes it suitable for both night as well as day affairs.
4. Very Sexy 2 by Victoria's Secret Eau De Parfum Spray (2.5 oz)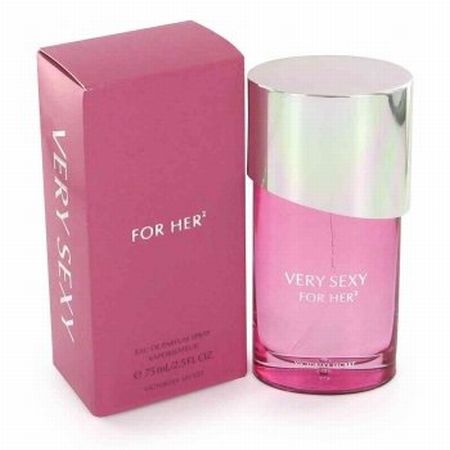 This fragrant perfume is the newest creation of Victoria Secret. It is a perfect feminine item to gift someone. It has a very unique and exclusive fragrance. Its fragrance has blend of freesia, blackberries, peony, white patchouli and black plum that add prominent scent to this perfume. It's a typical ladies perfume and its femininity reflects in its bottle too. It comes in a nice pink bottle with silver embellishments.
USP
It has a sexy spicy fragrance that would make you fall in love with it.
PROS
Its cute little bottle is easy to carry and occupies very small space in your carry bag.
Wearing this perfume would definitely get you plenty of compliments.
5. Victoria Secret Mood Yearning Eau De Perfume Spray 75 ml

This perfume will make you feel the way u had never felt before. Its floral fragrance is full of sensuality and bliss. It has a very sweet and delicate effect that highlights its femininity. Its bottle is equally impressive. It glass bottle with black finishing looks extremely attractive. It features a black spray bulb that reminds of retro look. The overall quality of this perfume and its bottle is very impressive. If you are looking for a delicate perfume for freshness than you would never regret buying it.
USP
Blend of coconut, musk, tuberose and gardenia add sensuality to this perfume.
PROS
Its the best perfume to comfort your senses and relax your mood.
It has a typical floral fragrance that cannot go unnoticed wherever you go.
6. Victoria's Secret Cashmere Vanilla Jasmine Eau De Parfum 1.7 fl oz (50 ml)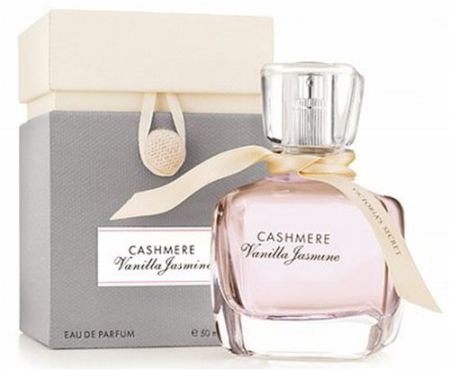 Victoria's secret cashmere Vanilla Jasmine perfume; is a luxurious fragrance made to envelop your body like soft cashmere. It has a feminine effect made to highlight femininity and sensuality. It is composed of vanilla bean orchid from French Islands and jasmine from India. Other main ingredients include domestic as well as imported cedar wood and heliotrope. It is another best perfume to add to the fine French perfumery tradition. The perfume has been inspired from the soothing effect of cashmere and it actually reminds the unique impression of the fabric that stimulated it. It comes in a very elegant packing of glass bottle which makes it more impressive.
USP
Vanilla beans along with jasmine impart luxurious effect to this splendid perfume.
PROS
This perfume has a long lasting effect because of cedar wood and heliotrope.
It includes both domestic as well as imported ingredients.
7. Breathless by Victoria's Secret Eau De Parfum Spray (75 ml)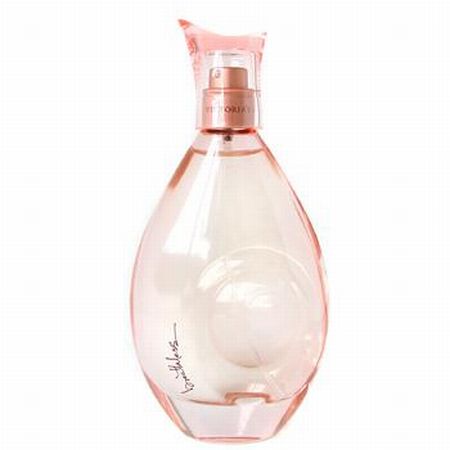 This perfume has been aptly name as Breathless by Victoria because of its immensely sensual and captivating effects. Its whiff would make many follow your mesmerizing scent. The main ingredients of this perfume include cashgora, musk, sandalwood, neroli petals, orange notes etc. Its gripping effect would make you speechless; moreover, the fragrance of this perfume  wont let you change your preference once you start using it. It comes wrapped in a nice glass bottle designed in a very feminine way. You can see through its glass bottle and order next bottle in advance because once you start using it you won't discontinue it even for a single day.
USP
Blend of orange blossom and sandalwood make this scent magical.
PROS
Its dazzling scent makes it well suited for everyday wear be it any casual occasion or some formal affair.
It forms a nice feminine gift item for occasions like birthdays and anniversaries.
The perfume has a very delicate impact.
8. Victoria Secret Vixen Perfume NIB Sealed (50 ml)

Like all other impressive creations of Victoria secret; this is another tempting perfume to take your heart away. It looks delicious and gorgeous. The fragrance as well as the bottle of this perfume is praise worthy. It has got an outstanding glamorous fragrance. Its a floral fragrance for women made up of freesia petals, apple blossoms and vanilla beans. This perfume comes packed in a very stylish and tempting bottle in blue and dark pink. Its gold toned stylish cap with pink bulb looks very attractive and fascinating.
USP
This sensual perfume features tempting vanilla, apple bloom and freesia.
PROS
Its bright colored ultra chic bottle design attracts many in one sight of it.
It is best suited for spring season with its pronounced floral bloom.
9. Victoria Secret Pink Perfume by Victoria's Secret for Women (75 ml)

Pink is a feminine color full of fun and sophistication. This perfume has got a pronounced invigorating scent whose whiff is enough to mesmerize people. Its main ingredients are juniper berry, muguet, artemesia, peony, freesia, bergamot, mandarin, violet leaves, neroli flower; that makes it smell fruity and juicy. It is an impressive perfume available at an excellent price. It has a pleasant Victoria Secret perfume to keep you blooming and refreshing throughout the day. Its floral scent mixed with citrusy notes make it smell like delicate pink flowers.
USP
This feminine perfume has a nice floral scent imparted by mixing all the natural ingredients.
PROS
Its green heart notes make it suitable for warm weather use.
It has a nice non intrusive fragrance that makes it suitable for work places and other formal occasions.
10. Ooh La La Perfume by Victoria Secret Perfume for Women (1.7 oz)

The most attractive part of this perfume is; it is somewhat heart shaped pink bottle with pink bulb atomizers. The perfume inside this attractive bottle is equally sensual. The name of this perfume tells about its characteristics. Its a chic perfume with perfectly seductive style and fragrance; and, is seductive and feminine fragrance is heart throbbing. Its main ingredients are cherry, vanilla, orange and mandarin that makes it perfectly blooming and full of sensuality. Its mesmerizing scent is every mans fantasy.
USP
Blend of mandarin and cherry blossom notes make it blooming and invigorating and the design of bottle is very appealing.
PROS
The floral fragrance makes this perfume sexy and alluring.
It has a nice noticeable long lasting impact.