A lot of us really don't consider open pores as much of a skin condition. True that we focus on the type of skin we have, how smooth it is, and how it looks. But the reality is that open pores bring down one's appearance by several notches. Also, open pores get clogged with dust and sebum quite fast, which leads to various skin issues in the long run.
Therefore, it is important to learn the process of taking care of open pores in the most harmless way possible. Given below are a few DIY hacks, home remedies, and tips to understand how to get rid of open pores and blemishes on your face naturally, and forever.
Fuller's earth/turmeric: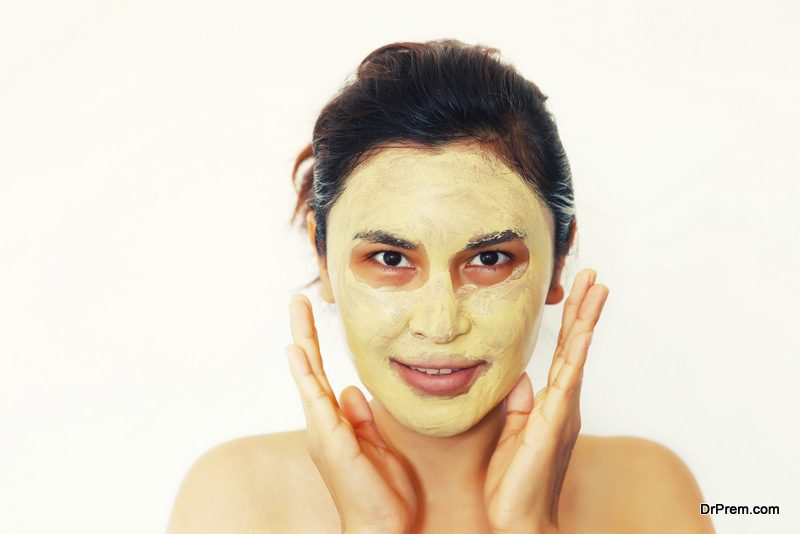 Better known as Multani Mitti, Fuller's earth is one of the most promising ingredients when it comes to cleansing and making your skin naturally healthy. Mix this up with a little bit of turmeric to improve its advantages on your skin. Turmeric has multiple antiseptic properties that wash away the impurities on your face leaving it fresh and glowing.
If you want to know how to get rid of open pores, create a paste by mixing Fuller's earth and turmeric with a little water and let it set on your face for maximum 10 minutes. If you leave it on for more than that, your face may turn yellowish due to the turmeric in it. You can even use rosewater in place of plain water.
Fuller's earth and turmeric combined together will not only clear your skin of blemishes and dark spots but will also reduce the size of your open pores eventually. This is one of the best and safest ways of taking care of open pores. It will be better if you add a few drops of lemon or honey to increase this mix in benefits. They wash away the dust, dirt, and oil accumulated in your pores, shrinking them in size, eventually.
Kitchen items:
Banana peel: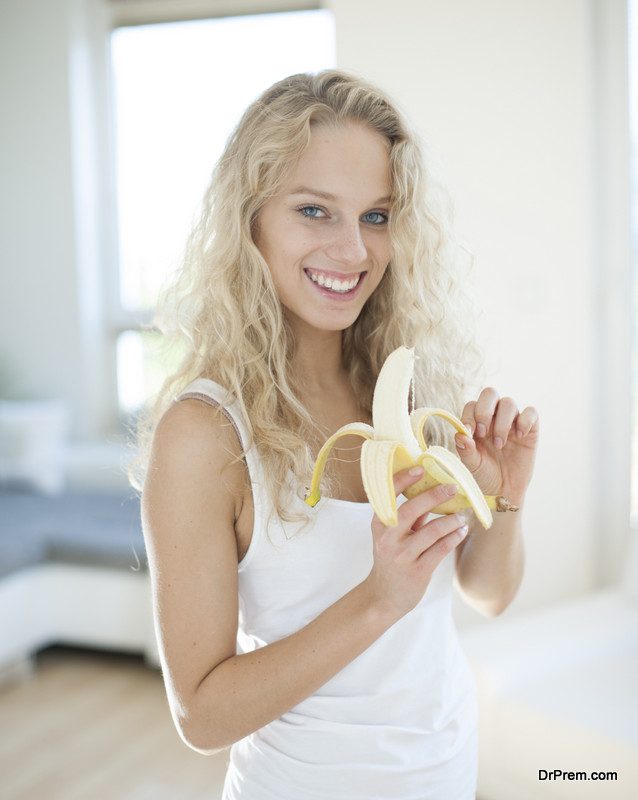 Rub the inside of a banana peel directly into your skin for a few minutes before washing it off with cold water. It is said to have amazing antiseptic and antifungal properties to make your skin glow and close any open pores that you may have.
Cucumber and Lemon: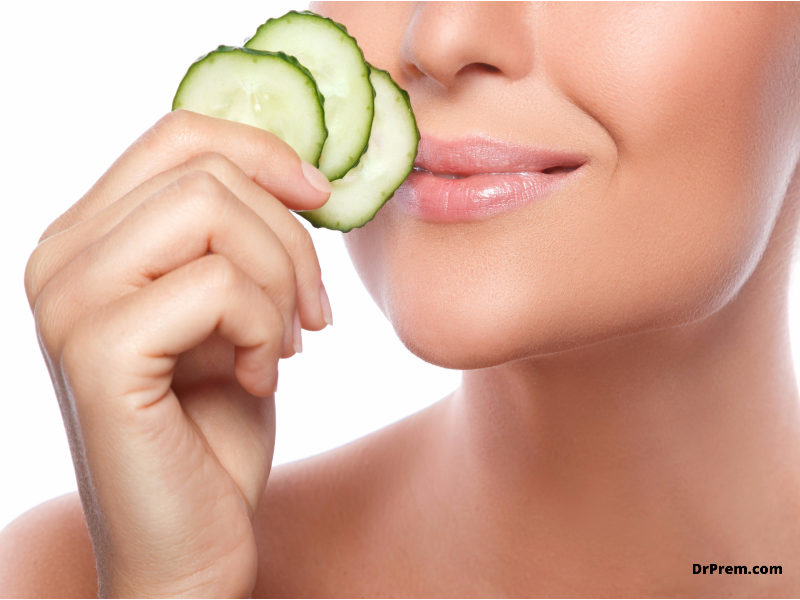 For people willing to know more about how to get rid of open pores, both cucumber and lemon play a major role, individually, as far as skin benefits are concerned. Create a mix of cucumber juice and add a few drops of lemon to it. Apply this liquid onto your skin every week to see your open pores vanishing slowly.
Tomato: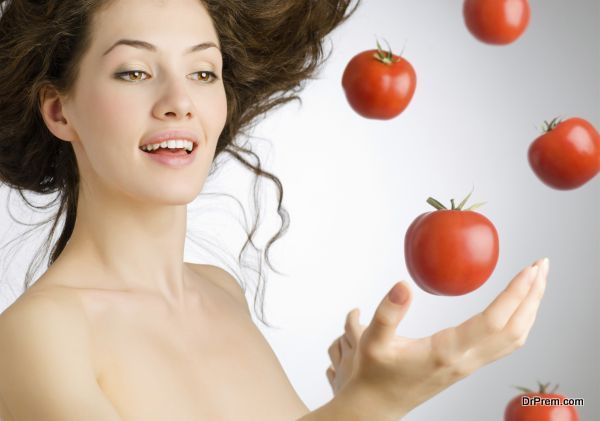 If you are wondering how to get rid of open pores using tomato, follow this routine: Apply a little tomato juice all over your face and leave it on for 10-15 minutes. You can even include tomato pulp in it and mix it up with a little bit of honey for added benefits. Tomato is a wonderful source of antioxidants and will impart richness and softness to your skin in due course of time with regular use. You can apply tomato pulp or juice on your skin once or twice every week.
Gram flour: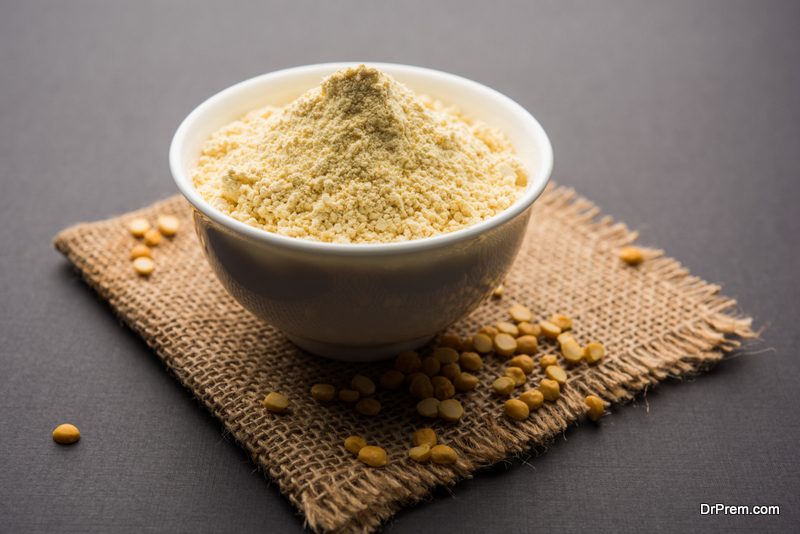 If there a natural cleansing agent that works the best for any type of skin, it is gram flour. In fact, you must replace your commercially available face-washes with gram flour for every day. Store it in a dry bottle and mix a little of it with water to wash your face daily. This is the best of all home remedies for smooth skin. And this will eventually get rid of all your dark spots, acne, blemishes, open pores, and dull skin with regular use. However, check yourself for allergies before using it.
Ice cubes: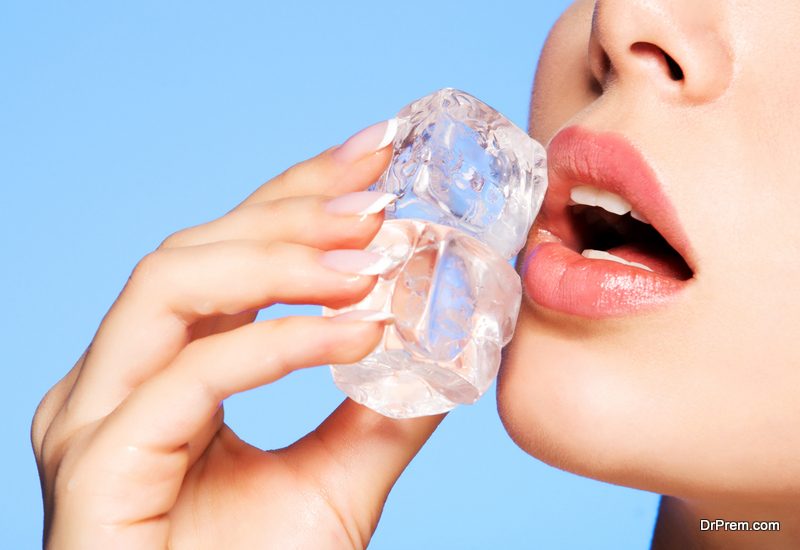 As is common knowledge, ice cubes are great at shrinking the skin and closing open pores. They are used immediately after cleansing and toning your face and after taking a steam so that the pores that got opened in the process are immediately closed.
Rub an ice cube or apply an ice pack over your closed pores for at least 5-10 minutes each day without fail. This will help in closing open pores, reduce inflammation, and increase blood circulation within your skin leaving you fresh and glowing. You will surely see good results in less than 4 weeks.
Cleanser, exfoliator, toner, moisturiser: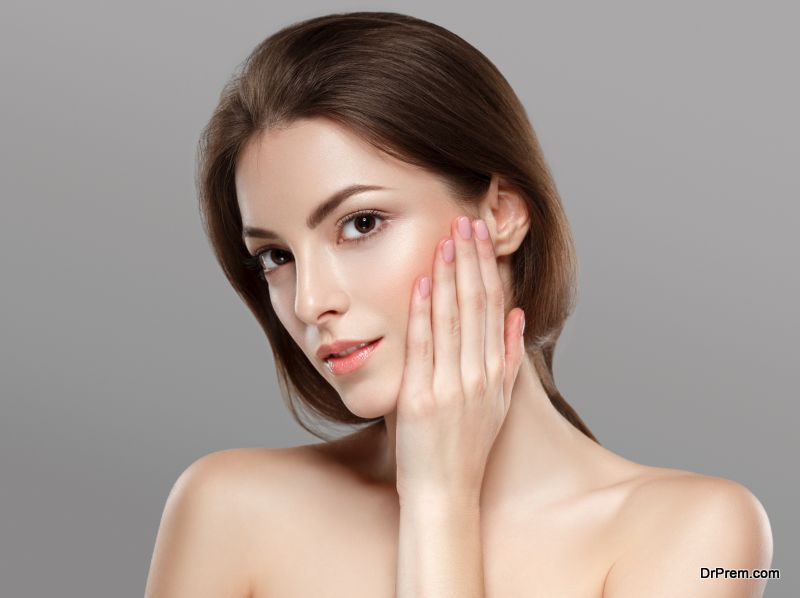 Follow this procedure at least twice a week to make sure that your face does not lose this glow. In addition to that, if you have any open pores, this remedy will help you get rid of them soon enough. When you cleanse your face, the cleanser opens up your pores allowing the detergent to wash away the dirt and sebum.
And when you follow it up with a toner, it closes those pores to avoid leaving your skin exposed to the external dust and pollution. Regular exfoliation pulls out any accumulation inside the pores and also gets rid of dead skin cells. This is one of the best DIY hacks to close open pores. Combine this with the benefits of cleansing, toning, and moisturizing, and you have the perfect remedy to cause your open pores to vanish soon, naturally, and forever.
Jojoba oil: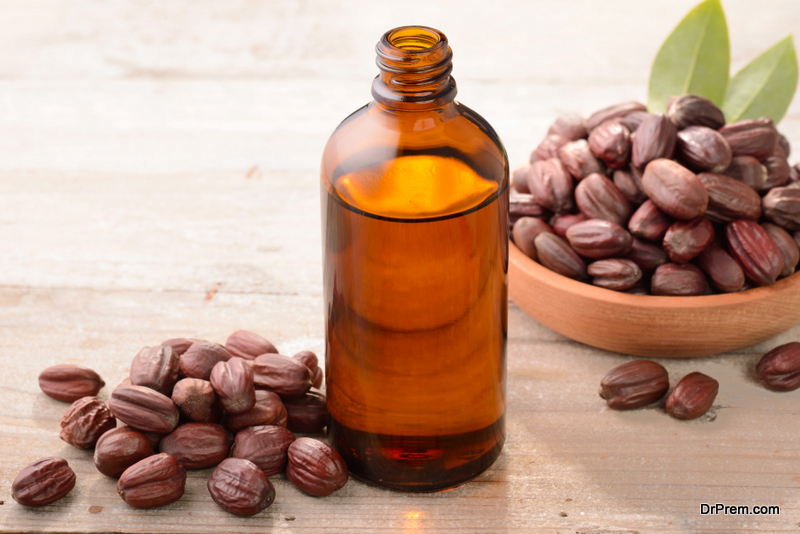 The pH of jojoba oil is the same as that of the natural oils on your face. Therefore, it is better able to lubricate your skin and reduce the size of your open pores, if any. So, how to get rid of open pores using jojoba oil? Make sure you use a few drops of jojoba oil and massage them onto your skin before going to bed each night.
Jojoba oil is not only an excellent agent for closing open pores but also an amazing substitute for commercially available moisturizers. This oil works like magic on any type of skin and, with constant use, is sure to clear away any impurities or dark patches you have.
Summing it up:
You won't learn the tips of how to get rid of open pores overnight. It will come with regular practice and its result will manifest itself over time. Open pores may happen due to a number of factors like acne, lifestyle, pollution, or may even be genetic. However, it is best to address those open pores if you wish to keep your skin looking healthy and youthful.
Make sure to never overdo the above-mentioned tips, DIY hacks to close open pores, and home remedies for smooth skin. If you do so, your skin will then respond by secreting even more oil which is not good for open pores. Basically, you just need to keep your skin well hydrated and cleansed, follow these tips, and your open pores will vanish in a few months' time!