Finding a comfortable pair of shoes can be very challenging, especially for women with wide feet.  While the open-ended shoes fit in perfectly, the challenge comes while selecting closed shoes. The biggest problem with wide feet is to find the perfect fit. If the size of the shoe is fine, the front end may be a little cramped up because of the design. On the other hand, if we want to fit in with the design, we have to consider a slightly bigger size. To help you get the right pick, let us check out a few tips while selecting shoes if you have wide feet.
Look out for designs that have a decent broadness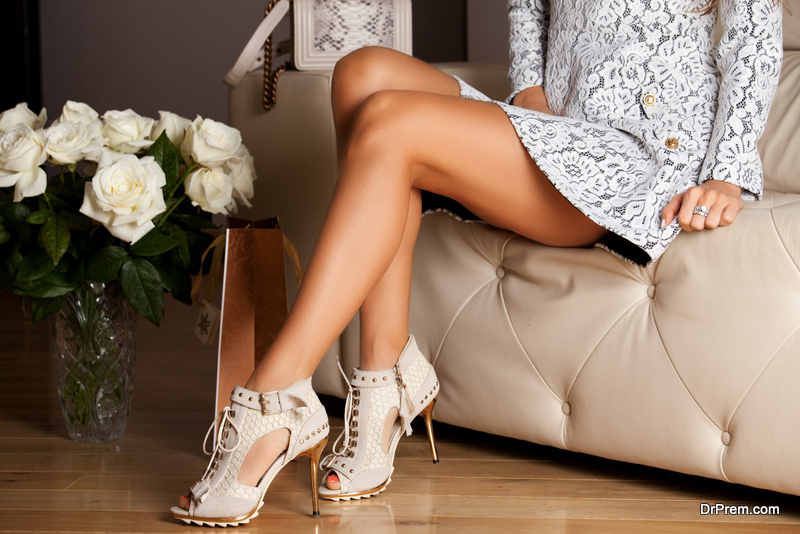 There are different types of broadness based on the design of the shoes. For women with wide feet, you have the option to choose designs that give you the space of the right broadness just before the tip. If you are selecting V-tipped shoes, make sure that your feet at least fit properly before it narrows down. This way, you can make the maximum use of the broadness.
Tips to select shoes for women with wide feet on the style factor
The next thing we will look at is the style of the shoe. For women with wide feet, broad styles are the best. However, when it comes to narrow or small styles, it gets a little complicated. Look out for a uniform body structure so that it becomes easy for you to wear them.
Make sure there is enough of room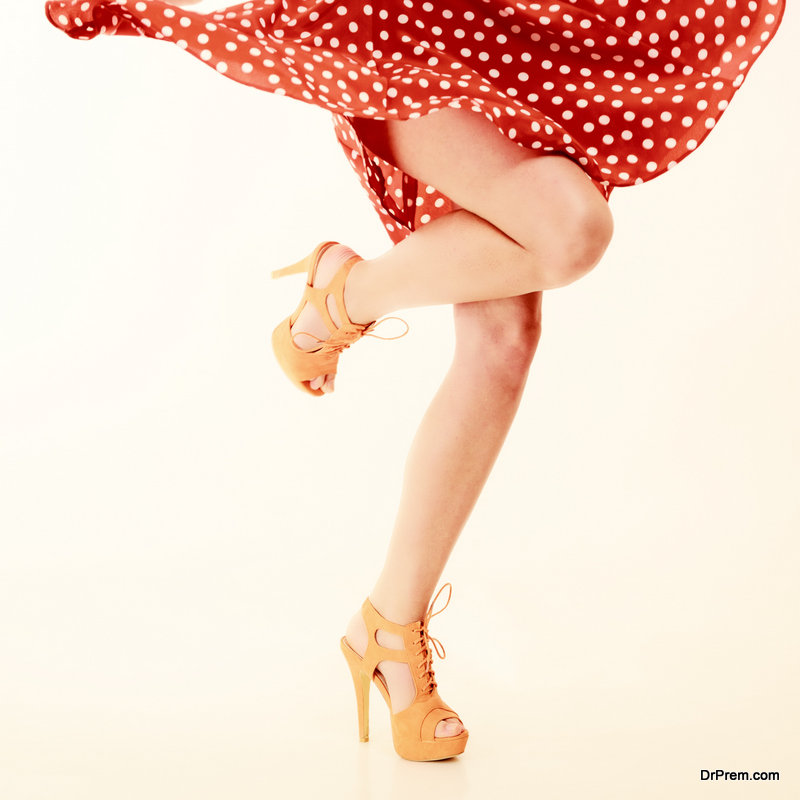 While selecting shoe styles for wide feet, you have to ensure that there is enough of room to fit in. One of the biggest mistakes that wide feet women make is compromising on this front. To ensure that you have enough of room, you need to place your thumb in the front and press the tip of the shoe down. While doing this, make sure that your toe does not come in the way.
Use insoles and toe caps
There are various insoles and toe caps on the market, especially for women with wide feet. They help to prevent the formation of blisters and corns on the sides and the top portion of your toes. With the help of insoles, you can get the right fit easily. The toecap will protect the toes so that it does not brush against the inner lining of the shoe.
Tips to select shoes for women with wide feet and deal with skin irritation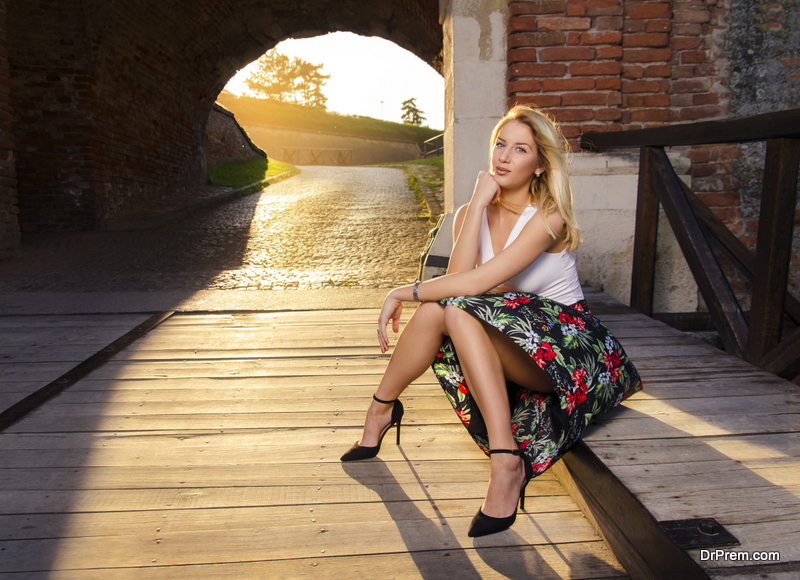 For women with wide feet, callus formation and skin irritation is very common. You can use metatarsal arch pads, band-aids, or even Moleskin to take care of such issues. This will not only help to reduce such problems but also help in preventing them.
Night regime foot care tips for women with wide feet
Just as much as it is important to select the right shoe, it is also important to take care of your feet. Especially in the case of wide feet, proper skin is a must. Massage your feet every night with a good cream. This will help to reduce/prevent fissured, dry, and rough skin. It will also help to ensure that your feet are protected even when you wear your shoes.
Make sure that you choose the right shoe styles for wide feet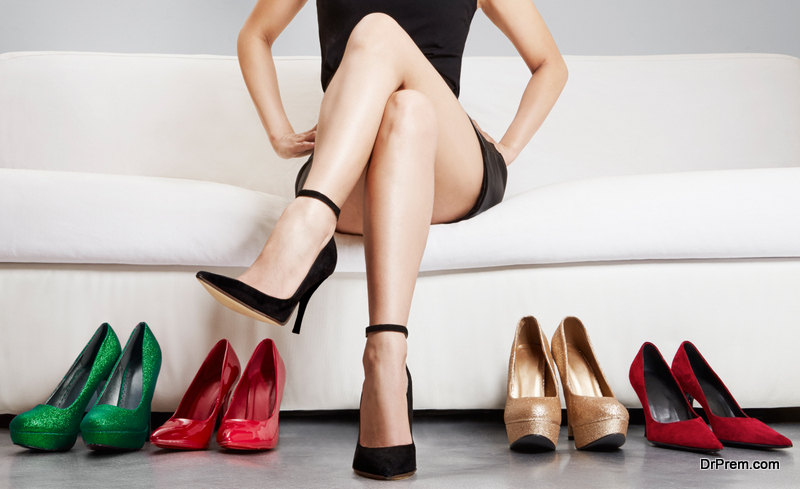 Sometimes, just because we like a particular design, we compromise on our comfort. There are times when the entire body of the shoe is smaller than our feet. In such situations, you can opt for a bigger size (1 size up) or choose a design that is similar to what you are looking for.
Know your actual size
The UK size is different from the US size. Similarly, the European shoe size will be different from the Indian shoe size. For women with wide feet, you have to make sure you convert your shoe size accordingly. This will help you to get the right sized shoes easily.
With the advent of online shopping, and retailers like Zappos, I can now find a much better selection when shopping online, but rarely find shoes that fit my 8EE feet in stores. Even stores like Naturalizer that carry wide-sized shoes don't often carry them in their stores. I usually have to order them online.
And even if you don't have particularly wide feet, you may have developed foot problems that cause you to have to shop for shoes that will accommodate issues like bunions, hammer toes, and bone spurs.
But no matter what your shoe size or the condition of your feet, wearing shoes that are too tight can cause skin irritations, superficial skin ulcers, corn formations and calluses on the ball of the foot! OUCH. And I don't know about you, but when my feet hurt, I am miserable, so I don't care how cute the shoes are – it's not worth it.
Fortunately, women with wide feet no longer have to choose between style and comfort since many shoe manufacturers now offer shoes in wide widths. My favorite place to shop for shoes is Zappos. They have a HUGE selection, FREE shipping & return, quick delivery and the most excellent customer service I have ever encountered! I LOVE FREE SHIPPING AND FREE RETURNS! I can order 2 sizes of the same shoe at no extra cost and then ship back the one that doesn't fit.
How to choose shoes that fit properly: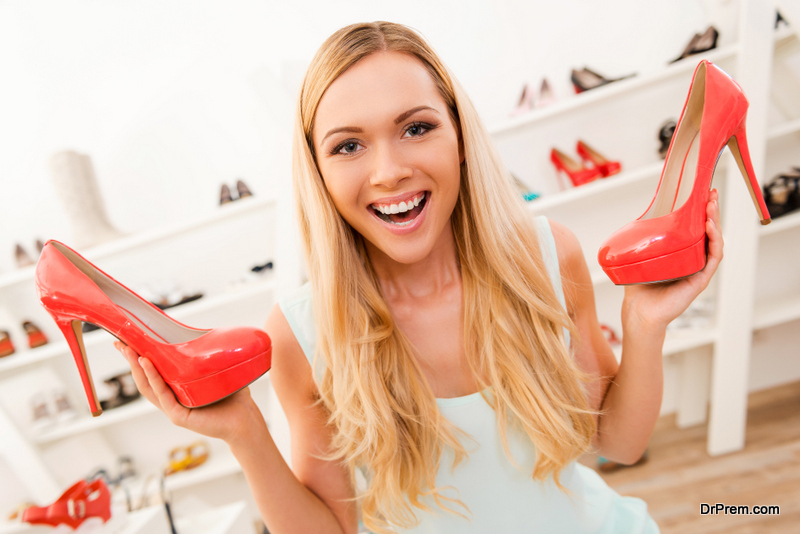 Check to see that there is enough wiggle room in the front of the shoe (the toe box) so that your toes are not cramped or feeling unnecessary pressure.
If you see redness on the top or sides of your toes after trying on a pair of shoes, that is an indication that they are too tight. This could lead to corns, blisters and foot pain.
Always make sure you have a thumbs width between your longest toe and the end of your shoe.
Foot care: 
Prevent corn and blister formation by using gel pads or toe caps around the tops and sides of your toes.
Moleskin, Band-aids and metatarsal arch pads are helpful to reduce skin irritation and reduce callus formation.
Massaging your feet with a moisturizing Foot Cream that contains ingredients such as Urea, Aloe, Vitamin E, & Chamomile will soften and hydrate rough, dry and fissured skin. Do this before you go to bed so that the cream will have the opportunity to be absorbed.
Now on to the cute shoes. Don't have wide feet? Not to worry – these shoes all come in regular sizes too!