Having beautiful colored and healthy hair is something that every woman desires. Selecting the best hair color for your hair is a tedious job, because there are so many colors, shades, and styles available in the market and you also have to keep in mind that the wrong type of color once selected can really harm not just your scalp but also your hair. Wella Hair Color is known for its quality standards worldwide and is trusted by millions. Here is a list of 10 of the best Wella Hair Color products compiled just for you.

1. Wella Koleston
BRAND : Wella
PRICE : USD 19.18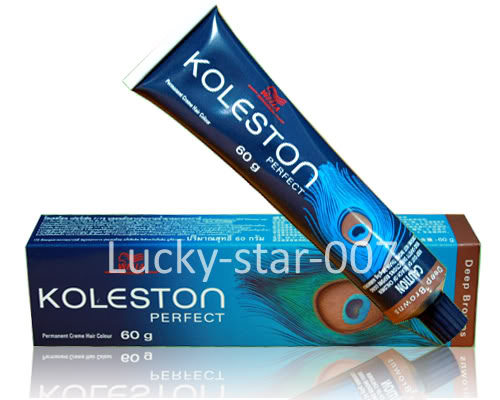 This cream based hair color is the perfect choice for the modern woman, who is both fashion conscious and takes good care of her hair. Now you can color your hair in the best possible manner by means of this fine hair color. There are many popular shades in which the hair color is available. The tube contains 60 ml of hair color (of your choice) and allows you to flaunt the perfectly colored hair. This product is specially designed to keep your hair flowing and bouncy and does not harm the scalp.
USP
The tube contains 60 ml of hair color available in Pure Naturals, Rich Naturals, Vibrant Reds, Deep Browns, Special Mix, and Special Blonde Shades.
PROS
These Wella Koleston Perfect colors are very fashionable and best suited for all types of hair.
A full set instruction leaflet is enclosed with the color.
It's a cream based hair color that can be very easily applied for the uniform color spread and glow.
2. Pale Ash Blonde Haircolor
BRAND : Wella
PRICE : USD 4.19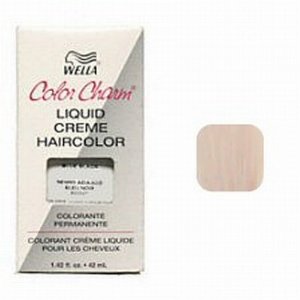 This Ash Blonde hair color is specially made for blondes and brunettes to add really stylish color and style to their hair. It works in a great manner when used with the color charm activation lotion (not included with the pack). This hair color offers you complete riddance from any type of gray hair as it has been specially formulated by experts for use with permanent hair colors and other lighteners. The color is fully ammonia free and hence does not harm your scalp.
USP
This hair color would provide you with really lasting evenly distributed color and prevent your hair from losing their color.
PROS
It is very easy to apply and can be applied at home.
It results in the creation of simply awesome hair, which you can flaunt with pride.
The ammonia free formula keeps both your hair and scalp healthy.
3. Wella Red Blaze Hair Color
BRAND : Wella
PRICE : USD 3.1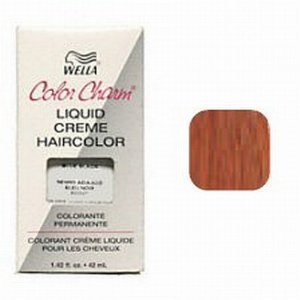 This Red Blaze Hair Color is one shade that has been created for the talented hairstylists. The Red Blaze color offers you a unique way to flaunt a new hair color and keep up with the latest trends of fashion. This hair color is available without a developer and is strictly made only for the licensed hair stylists. The color is very effective and results in very soft blazing red hair. Since it is ammonia free, it dies not harm the skin and is suitable for every skin type. The color is known not to damage the hair, but is advised to be applied under expert supervision.
USP
This Red Blaze color would add a true stylish and blazing shade of red color to your hair and make it look very sexy.
PROS
The color does not include the developer.
It is a permanent hair color for long lasting results.
It is made for the licensed experts to use.
4. Hair Color Copper Sun
BRAND : Wella
PRICE : USD 5.95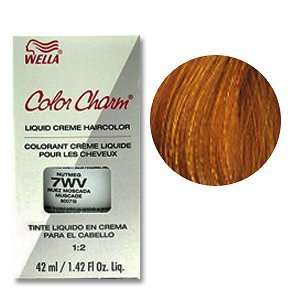 This amazing copper sun color is available in the pack of 1.4 oz or 42 ml. It is one of the most premier colors that you can find in the market. The copper sun hair color is known for its super glossy looks and very simple application. You can apply the copper color at home even if you are an amateur. For those of you who have advanced knowledge about hair color, it offers you excellent opportunity to create a new shade by using it with other shades. It is known to work by penetrating the cuticle layer and changing the natural color of your hair permanently to give really long lasting results.
USP
This copper hair color would give your hair a much better look and make it something that you can flaunt with pride. It is easy to apply and very long lasting.
PROS
It offers superior gray hair coverage.
It offers really long lasting results.
The color fades gradually but changes the natural color of the hair permanently.
5. Wella Golden Platinum
BRAND : Wella
PRICE : USD 3.47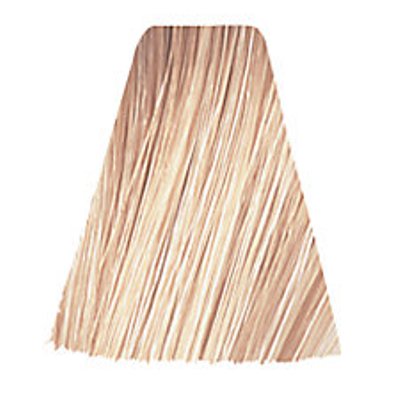 This hair color is not just very economical to use but offers you a chance to create your own mix of colors. The standard color to developer mixing ratio of this color is 1.5 ounce to 3 ounce to give the most perfect results for your hair. The color has been used for a very long time by consumers and has always delivered on the promised services. The hair color adds a subtle layer on the cuticle layer of your hair and penetrates it to give your hair a lasting color and glowing effect. It is very easy to use and provides the hair with a very long lasting color.
USP
This liquid hair color gives your hair a permanent color. There are a variety of shades from which you can decide, and can even use the various color mixes if you are a creative colorist.
PROS
It is very economical in use.
It creates a lasting color effect to your hair and may be applied in simple shades or as a mixture of many shades.
It permanently changes the hair color.
6. Wella Color Fresh Light Red Brown
BRAND : Wella
PRICE : USD 12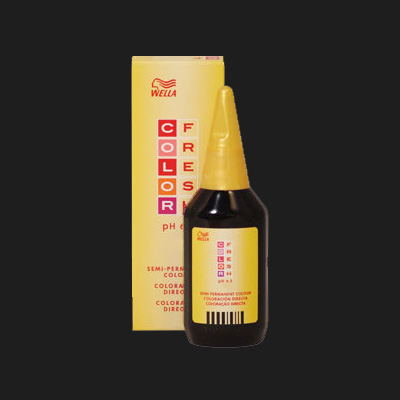 This very cool light red brown color from Wella, would refresh your style and fashion. This permanent hair color allows your hair to become better and glossier by enriching them with additional vitamins and other nutrients that are incorporated in it, the result being, the hair become shinier and healthy. There is no ammonia or peroxides added to the hair color, which makes it perfectly healthy to apply for everyone. For the best results, you should let the color develop for a maximum period of 10 minutes. The hair color is very easy to apply and the coloring can be easily done at home.
USP
This permanent hair color would add a new style to your hair and with its unique vitamins; it would make the hair appear ever more healthy and bouncy than ever before.
PROS
It is very easy to apply, and the coloring can be done at home.
The color adds nourishment to your hair making it look even better.
It takes 3 to 10 minutes to develop.
7. Wella Demi Medium Sand 7W
BRAND : Wella
PRICE : USD 5.79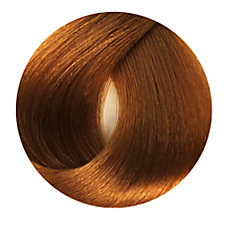 This hair color from Wella is truly amazing. The color is not just permanent, but also makes your hair feel richer and more glossy and shiny. This hair color is known to only deposit over your hair forming a protective and attractive coat around your hair to give it a nice look and color of your choice. It is free from ammonia and gives uniform coloring to all your hair. You can wear this hair color with ease and without any sort of worry about your looks, and also about any side effects. Since it is ammonia free it does not harm your scalp and can be used by all.
USP
The perfect blending nature of the Wella Color Charm Demi Permanent Glazing Haircolor allows you to use it as the first step to haircolor.
PROS
It offers you incredible color depth.
It is a very good quality demi-permanent dye that would introduce you to the colorful would of hair color and fashion.
8. Wella Color Charm Liquid Toner Silver Lady
BRAND : Wella
PRICE : USD 3.47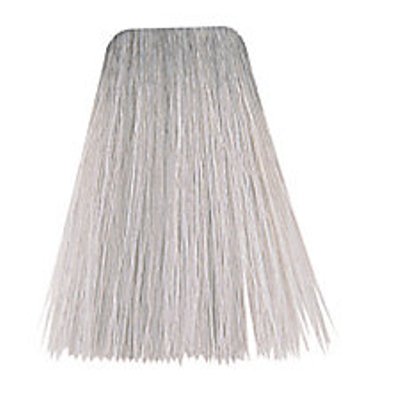 This hair color is not just stunning in terms of the perfect hair color it provides, but also in terms of saving your money. Its unique 1 to 2 mixing (color-developer) makes it very economical and cost effective. It is proven over time that it has always provided with the best of results and the perfect hair color. The liquid formula used in this hair color is deep penetrating and ensures that there is minimum fading and no gray areas left. For those of you who wish to experiment by creating your own colors, it offers a variety of available colors, and for novices, it offers a fairly simple one bottle application.
USP
This Color Charm Toner is designed to gradually fade but change the color of your hair in the process and thus provide you with the perfect long lasting results.
PROS
It can be used with both 20 and 30 volume developers.
You can experiment by creating your own colors.
It is ammonia free and does not harm your scalp.
9. Wella Color Fresh Semi Permanent Colour Silver 0/6
BRAND : Wella
PRICE : USD 14.2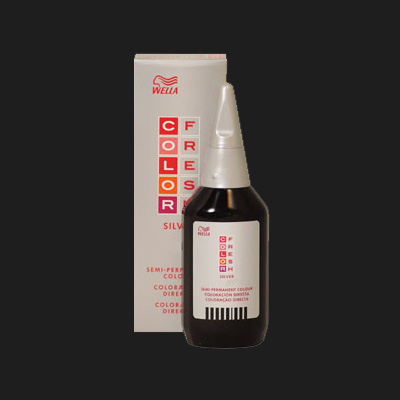 This hair color is a must buy for all those of you who have been naturally blessed with silver colored hair. This silver shade not only enhances the gray/ white hairs but also gives them a heavenly silver shine. This color is equipped with a fast action dye that gives you quick and natural looking results. You hair is coated with a special layer to keep it protected from the harmful UV rays of the sun. This hair color is also used to neutralize the yellow shades that crop up in silver colored hairs.
USP
This ammonia free hair color is perfect for those who wish to keep silver colored hair and want their hair to look naturally beautiful.
PROS
The pH of this color is 6.5, which ensures that it lasts really longer than your average hair color.
You may use this color even after perming.
It layers up, and hence can also be used to clean your hair.
10. Wella fresh Dark Blonde Hair Color
BRAND : Wella
PRICE : USD 12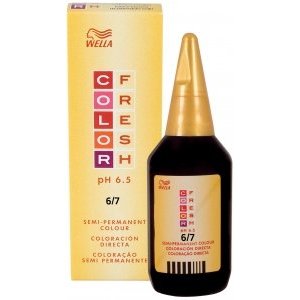 If you wish to flaunt stylish and healthy looking hair that has an enviable shine, then switch to this Fresh Dark Blonde hair color from Wella. The color with its unique formulation lasts up to 35% longer and keeps your hair really fresh and shiny. The color works very gently on the hair and does not damage either the scalp or the hair. This permanent color is completely free from ammonia and other harmful chemicals and has been dermatologically tested by experts. It is very easy to apply and can even be applied at home. The richer the shades you wish to have, the longer you need to apply this color (with a maximum time up to 10 minutes).
USP
This dark blonde color would give your hair a cool color and an enviable shine.
PROS
It can be very easily applied even at home.
It has been tested by experts to be free from harmful chemicals like ammonia.