The exclusive party times are just round the corner. Christmas and New Year's – who doesn't wasn't to pull out all the stops and look their best on these days. Pretty dresses, hot shoes, statement accessories, right makeup- the whole glamorous look. How would it be like to up the glam quotient – by a few simple steps and make the head turns where you go?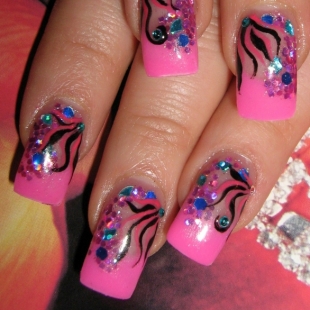 Nail art is probably the newest trend that has taken the fashion world by storm. It is an art that merges the world of creativity, colors and fashion together.  There are a few simple points that need to be taken care of before you decide upon the final look.
It does not matter if you can't manage or cultivate an inch long nails. Fret not, the shorter version of nails are in vogue this season. And even if in some season it is not, a well maintained and manicured set of nails can work wonders even if it is not of a longer length. Settle for nails equal in length, just a little longer than your finger tips and shape up your nails as a mirror image of your cuticle.
The Trendy Colors
The colors that are in for this festive and party season are all shades of red and metallic shades. Ideal combinations would be a deep, brownish, or a fire engine red. Add graphics from your favorite design in gold or silver with a steady hand and add the glamour.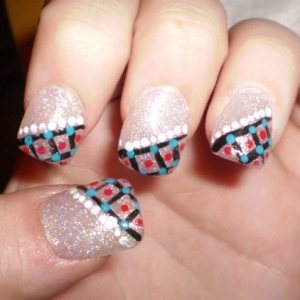 If you want to use other color combinations, go for brighter shades and color combinations. Color combinations like red and white, black-red-white, orange and blue/green. But do make sure that the nail art matches the color of dress that you have chosen to wear.
After you have gone through the usual routine of your favorite manicure and pedicure, pay a little more attention to the finer details as this one has to last a little longer than the usual. Ask them to apply an extra coat to protect the nails from drying out and staining with time. Choose from a wide variety of designs that are available. After that is done, apply the selected color nail paints, one over the other. Make sure the previous layer gets enough time to dry out before applying the next.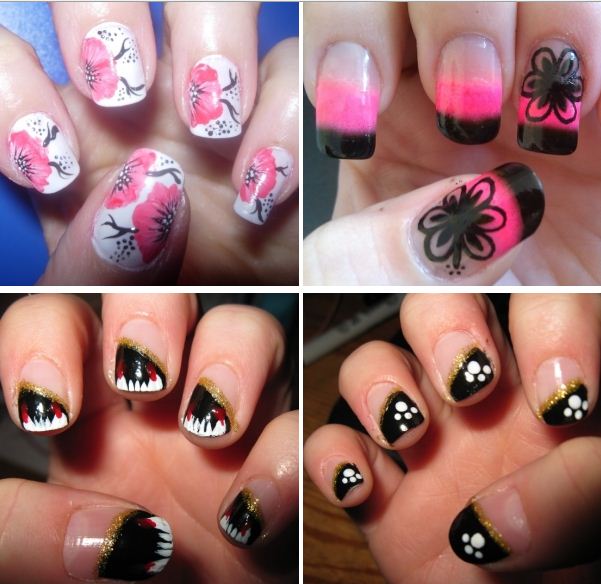 The designs can be either hand done, or with the help of stencil. Don't forget the point where you select the design according to your personality and the color of dress and company that you are going to enjoy the party with.
Have fun with a splash of color and glam.