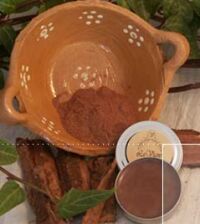 Caramie Schnell writes an article about a variety of organic skin care products and the necessity of going through the fine-print before switching over to it. Fine-print involves a list of the ingredients that go into it, the method in which they are extracted, the date of expiry and much more.
The reason being 'not everything that is branded organic is actually organic'. To quote Spa manager of Vail Mountain Lodge, Lisa DeKoster:
People have become very savvy about their skin care products and they're like, 'wow you use Hauschka.' It's kind of like the organic food industry, at first people were like, 'why would I want to pay more for something that hasn't been sprayed,' now people are really seeking it out and the organic food industry has skyrocketed because I think that people really care.
In a nutshell there are many skin-care ingredients that lie idle in your kitchen cabinet and it makes no sense to go by organic brands and then discover a new skin allergy. The articles clarify that not every organic product is grown without a pesticide spray. Even if it is a purely organic product, you can be sure that it is not going to stay for long as it is without preservatives, so you make sure that the amount of bucks you spend on the product is actually going to last that longer. It takes a good deal of product survey and corresponding skin needs to take up a organic product in the true sense of the term.