As soon as the monsoon arrives, it offers an abundance of relief from hot, sunny, and scorching summers. It soothes both your body and skin. But, rain at times can ruin the charm of your face by ruining the makeup which sometimes melts away making your skin look dull. Increasing humidity might make your makeup look patchy. So it's important to know about the changes in your daily makeup routine as soon as the monsoon arrives. Let's consider some monsoon makeup ideas to make your face flawless.
Dirt-free skin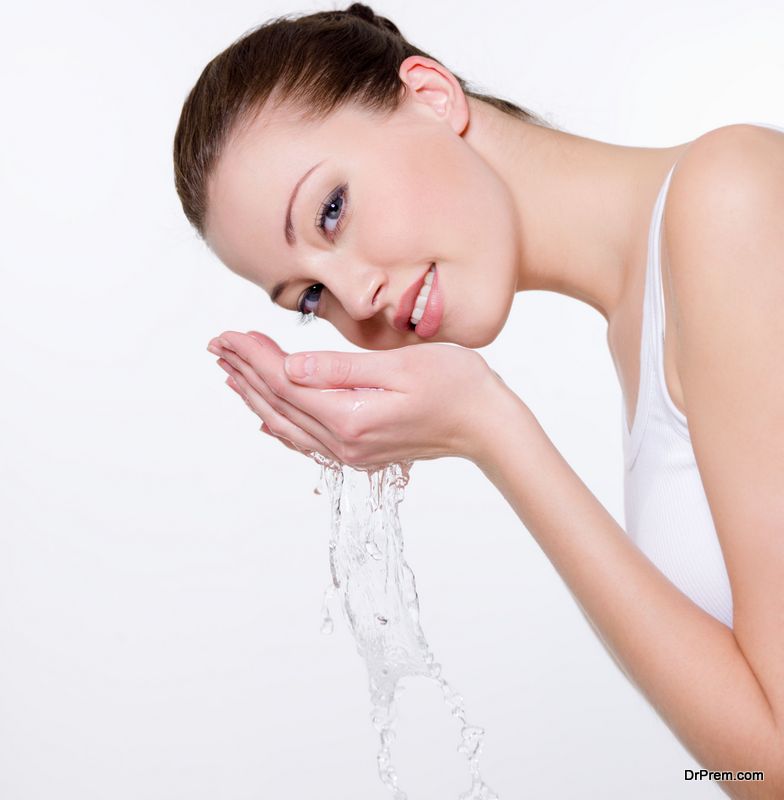 The foremost and important tips to keep in mind are to keep your skin dirt-free. Monsoon increases the humidity level making your skin patchy and dull. Thus, it's important to clean your face with a good and gentle cleanser. Use mild face wash to get rid of dirt and pollution from the skin giving it clear and youthful look.
Toner
People often forget the idea of toner in their beauty routine, which can play a vital part in your beauty regime. Toner helps balancing the PH level of your skin which is very important for the monsoon. You can also make your very own toner at home for keeping it mild and safe.
Tulsi toner: – Tulsi toner is very easy to make at home, you just need a few ingredients.
Few basils leave
Water
Cotton balls
Method:-
Boil the water and add basil leaves in it.
Keep them in hot water for about 2 hours and allow it to cool
Pour it into a bottle and store it in a fridge.
Apply all over your face with the help of cotton ball
Massage it into your face for 5 minutes and wash off
Tulsi works as an antiseptic and it can provide softness to your skin giving it healthy and lively look.
Tomato Toner. – We all know that Tomato gives freshness to the skin. It is great for toning and helps in tightening of the skin too. You can try Tomato toner as well.
Ingredient:-
Method:-
Squeeze out the juice from a tomato.
With the help of a cotton ball, apply directly to the face.
Leave it for 2-3 minutes.
And wash after that.
Moisturizer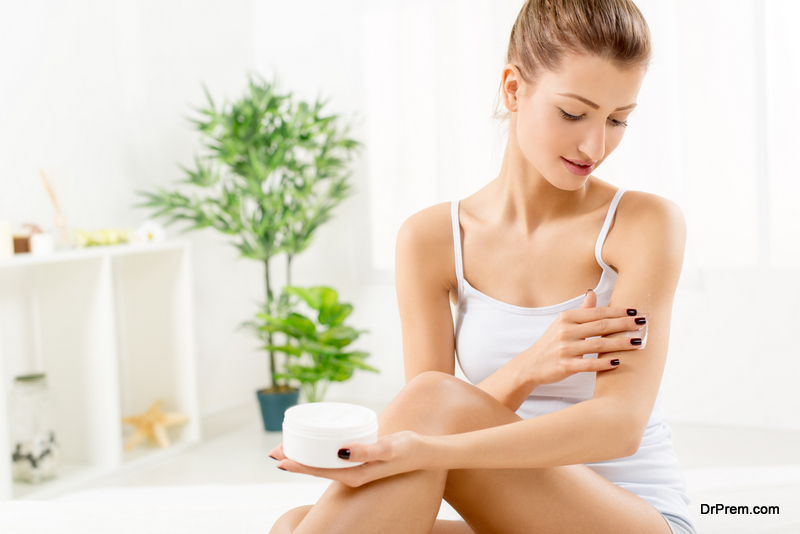 It's is the most important part of your makeup. Be it monsoon or any other weather; moisturizing is an important for every skin types. Never skip moisturizer before applying makeup. It gives a proper base to your makeup making it perfect. Always prefer a moisturizer which suits your skin type.
Waterproof makeup
Rainy season makeup tips involve minimal makeup usage.  Avoid using too much makeup. Yes, there are options for waterproof makeup but you can't fully rely on it during monsoon. So better to keep it simple and yet you can look attractive and bright.
Choosing a Foundation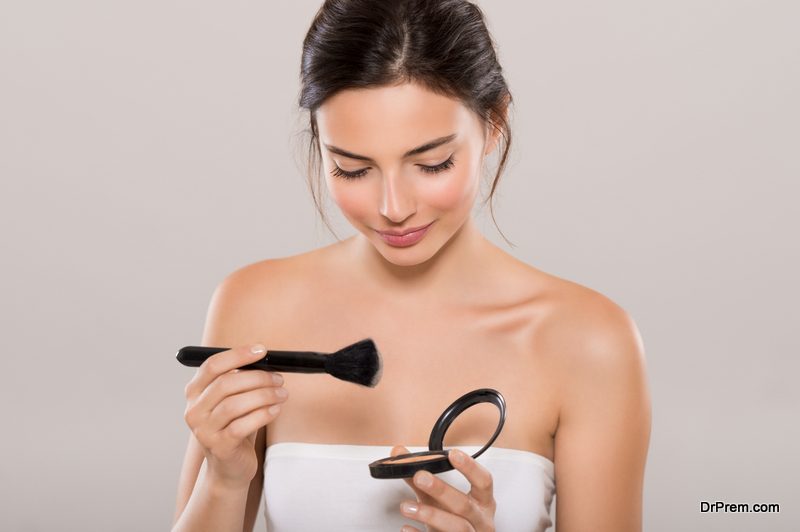 Avoid using cream based beauty products in monsoon. You can go for the powdered foundation which will keep your makeup intact even if you get soaked in water. Have a light amount of powder just to cover up the oils and grease on your face. You can select your foundation from the various ranges available in the market according to your need and skin type.
Some of the best foundation for monsoon to consider are:-
M.A.C Splash and Last Pro Long Wear Nourishing Waterproof Foundation: – This waterproof foundation works 24 hours and you can use it as foundation and as concealer as well. Rain cannot stop this product from providing moisture to your skin. You can select from 24 shades available the market.
Revlon PhotoReady Air Brush Effect Makeup SPF 20 Foundation– This foundation can prove to be a great foundation for your skin. It is mild and gives your skin look. It comes in selected four shades. But the only disadvantage of this product is, it has a little shimmery effect which restricts one from wearing it everyday.
Bb cream
There are numbers of beauty products available in the market. But BB cream is one of the better options you can get, as it works best during monsoon. It can easily blend in your face giving it a perfect look.
Eyeshadow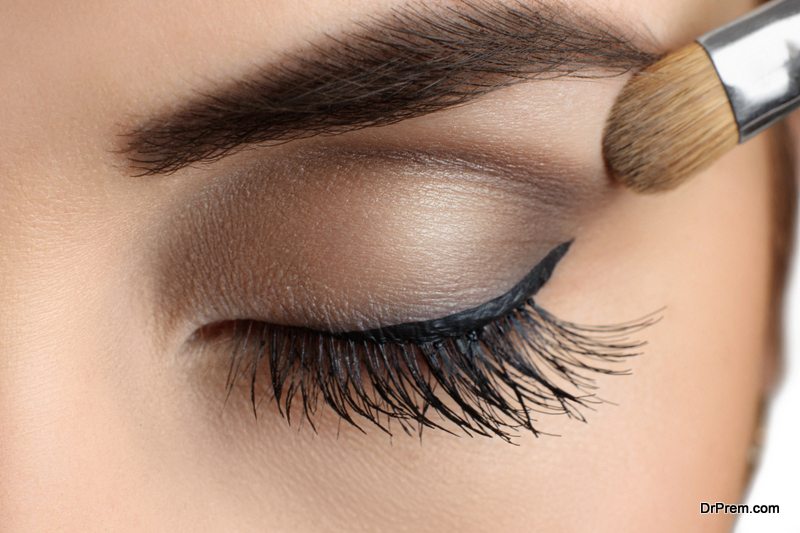 Instead of using dark shades of eyeshadow, go for subtle color. Like Pink, Brown. Try using powdered eye shadow, as due to humidity your eye shadow might stick back making your eye lids patchy.
Mascara
You should use a waterproof product to avoid getting it smudged in monsoon. Try avoiding it in day to day life unless it is very important and necessary.
Kohl or Kajal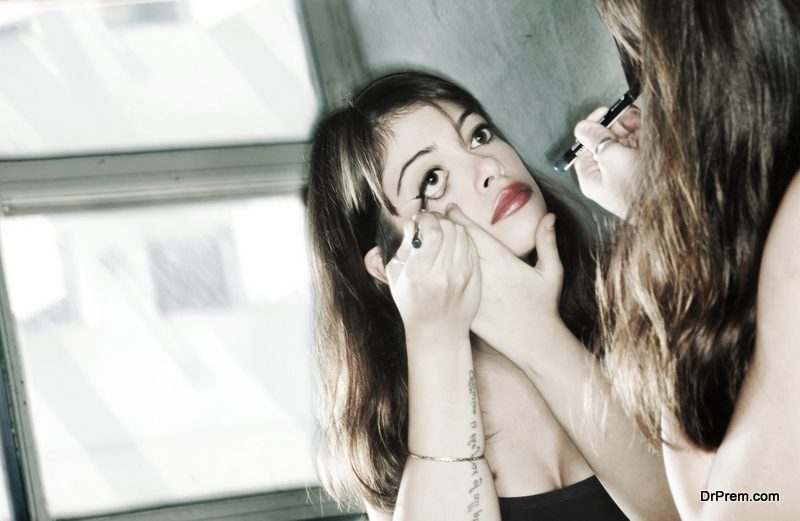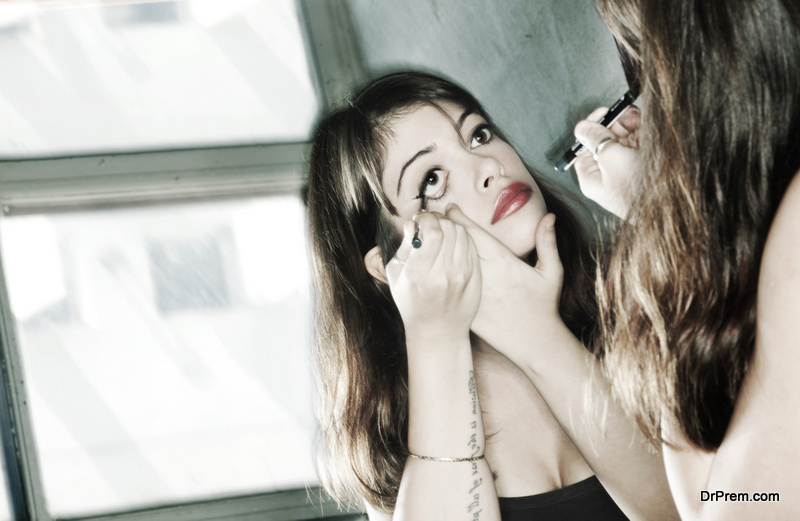 This is the must-have for every girl. Again, use of waterproof Kajal is highly recommended. Use a good quality waterproof Kajal. Some people tend to use heavy Kajal on their eyes but it doesn't look good and it can spoil your looks. Apply a thin line of Kajal to maintain the look.
Neon lip color
Avoid using glossy lip color as it can melt and smudge easily when it rains. Choose a matte long lasting lip shade this season. You can try new neon lip color that adds extra definition to your face. There are numbers of neon shades available in the market which you can try. But always keep in mind to use minimal makeup with bright lip color to give a balanced effect.
Hair fun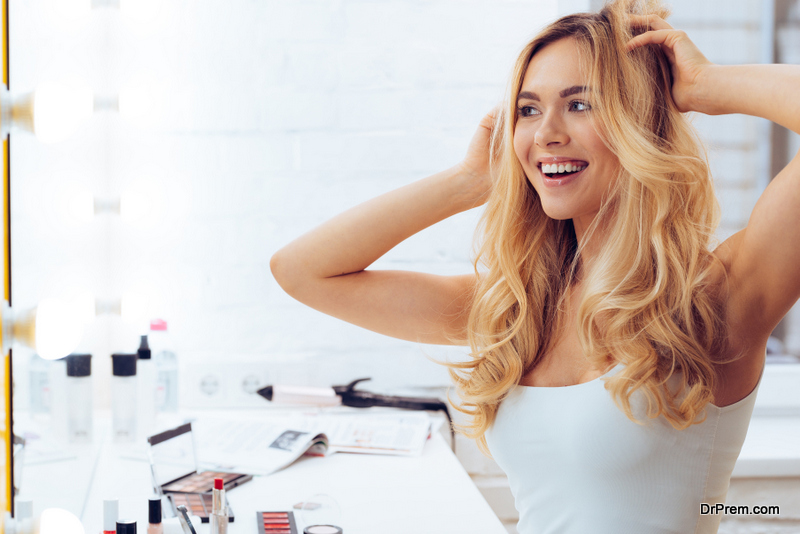 Always try to tie your hair in the monsoon. Do not leave them open as it will be unmanageable during rains. You can use various hair accessories available in the market to give a stylish look. Also, try different hair buns and braids according to your dress and makeup which can give a different look all along.
Seal the look with makeup setting spray
Makeup setting spray is essential these days. It helps to seal your makeup and keep it intact for a longer time. You can select from the various range of makeup setting spray available in the market.
Keep it light and simple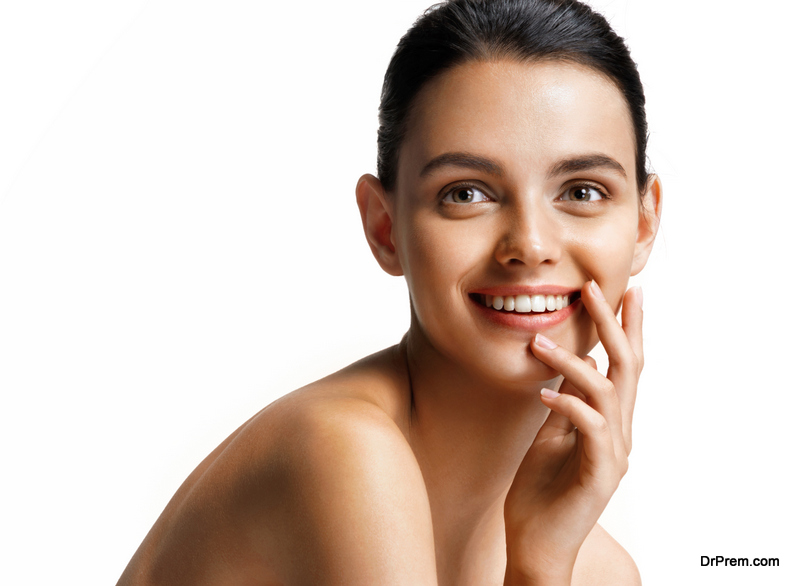 Makeup adds up in your personality. It is used to enhance your beauty by highlighting your features to give you a flawless look. So always try to have minimal makeup. Don't overdo it. It is best when it's not too much. In terms of monsoon makeup, the less is always more.