Fashionably speaking, who are you? This is the question that haunts most of us as we pick our outfit for the day. And because first impressions are crucial, we panic before choosing the right outfit for a date or a meeting. But, what if we knew how to sync our dressing choice with our personalities? What if we knew how to let our outfit reflect who we really are? What if you knew how to do that? Read below to find out how to understand who you really are and how to dress according to your personality.
Struggling to define your personal style?
If you are still struggling to define your personal style, here are some useful tips you can follow:
Look for inspiration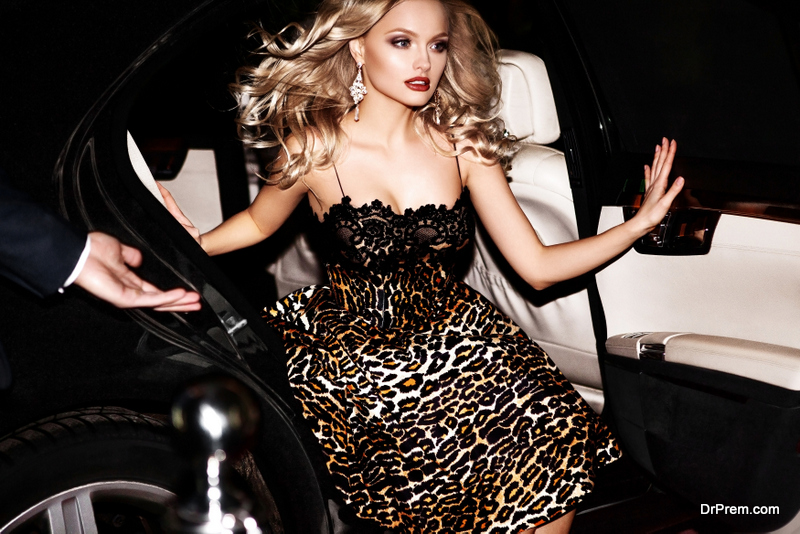 Start with the obvious. Seek inspiration from the entertainment industry and your own surroundings.
Do you have any favorite style icons? Make a list of all the style icons you love, and notice, research, understand their style. Maybe you love Jennifer Aniston's minimal look, but with Alexa Chung's hipster aesthetics. It's okay! Combine the two to make your own style.
Declutter your closet
Sometimes, what you are seeking is right in front of you. To define your personal style, open your closet and have a hard look inside.
There are some clothes you wear frequently, and there are some you don't even remember buying! The former define your personal style. That's who you are.
Suppose you lean more on the feminine side of dressing, take a look at your closet. Chances are that the skirts and the summer dresses are at the forefront, while the blazers and the shirts have taken a backseat.
To dress according to your personality, take a cue from your closet!
Know what feels authentic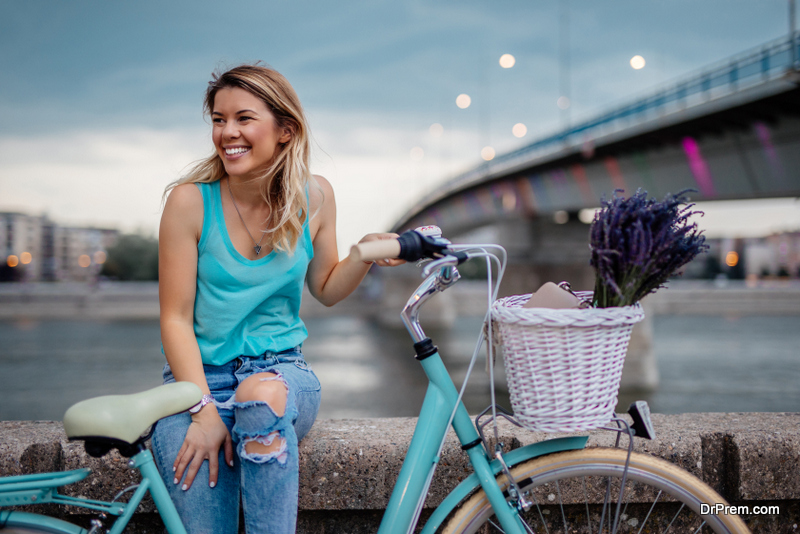 When a particular style is meant for you, it screams 'you' from the moment you look at it. You feel confident in your skin while wearing it. You feel authentic, confident, happy and graceful.
Now, the outfit that makes you feel like this can be anything. It could be a dress, a pair of shirt & trousers, a lousy tee, or a bold attire. It doesn't matter! What matters is that you are comfortable while doning it.
Snap your best outfits
When you step out of the door while wearing the outfit that screams 'you', snap a picture of the same and store it like a treasure.
The next time you are confused about what to shop for, look at those pictures. And your answer will be by your side.
Once you are able to trace a pattern of the kind of outfits that look great on you, and in turn, make you feel great – you will be able to define your personal style.
The four main personalities: What studies say
According to author of It's So You and fashion consultant Mary Shehaan Warren, most people can be divided into four main categories – expressive, relaxed, classic & romantic.
Of course, no one on this planet lives with just one personality. Every single one of us has multiple shades of each personality types. Some of us can be relaxed, yet classic. Some of us can be both romantic and relaxed. Yet, some of us can have a blend of expressive and romantic.
So, how do you define your personality?
Simple, if you are both relaxed and classic, try to understand which personality overpowers the other one. There's your answer.
Now, let us understand how you can dress (or shop for a dress) according to your personality.
The Expressive Personality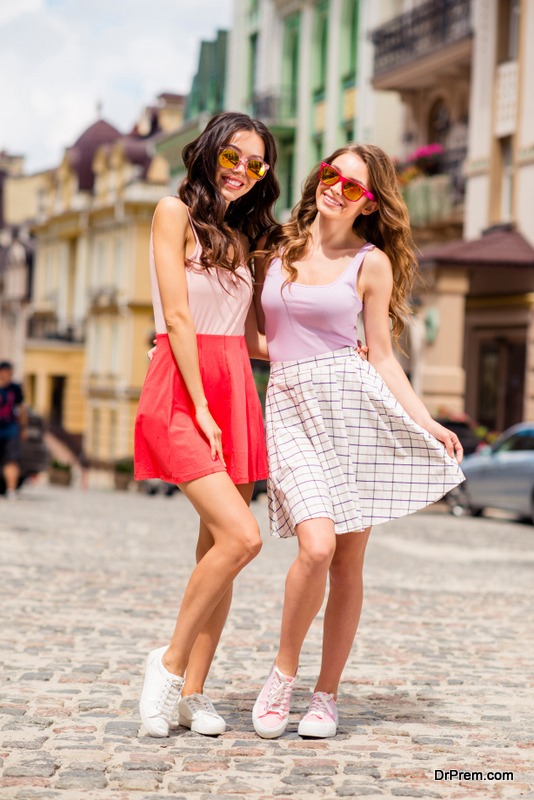 Ever seen people on the street who look like they've descended from Mars or came straight out of a ramp walk?
Bright and ditzy colors, bold and flashy patterns – if you see a person with an outfit you couldn't design even in your wildest dreams, then you are looking at an expressive personality.
Does this sound like you?
If so, go for bright textures, bold colors, and chunky accessories. Go big or go home with your fashion choices. Look for statement pieces whenever and wherever you shop.
Try looking for an outfit that screams 'you' at brands such as H&M, Zara, TopShop, Free People, and many more.
The Classic Personality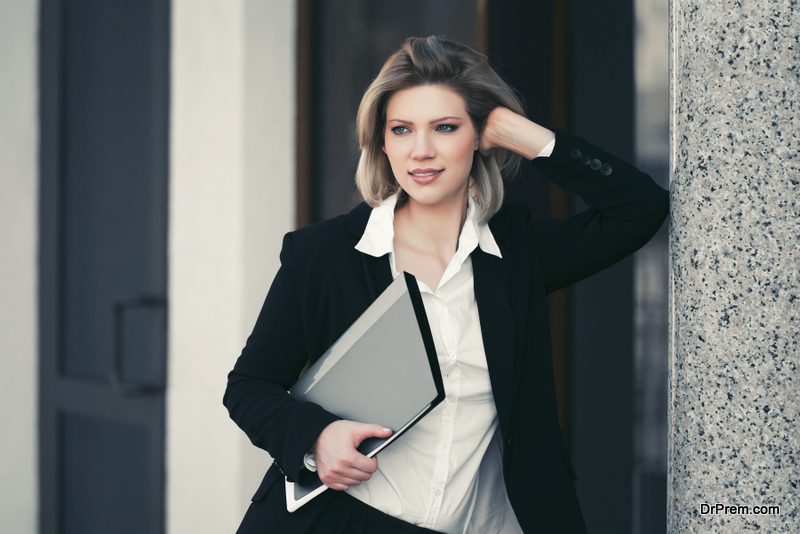 There are millions of women around the world who make style statements with subtle dressing. You know your boss lady who dons a black blazer over a white shirt? She has the classic personality.
If you are someone who doesn't like to draw attention, yet want to make a lasting impression, dress according to your personality (i.e. classic).
Try looking for blazers, tweeds, pencil skirts, white blouses, and pearls. People with a classic personality often combine their masculine-like outfits with accessories that look formal yet feminine. Think Kate Middleton, Jackie O and Grace Kelly – these are the style icons with a classic personality.
And because yours is the classic personality, timeless is the right quality to look for in every outfit you buy. Head to stores such as J. Crew, Ralph Lauren, Kate Spade, Banana Republic and Ann Taylor to find crisp, subtle timeless outfits and accessories.
The Romantic Personality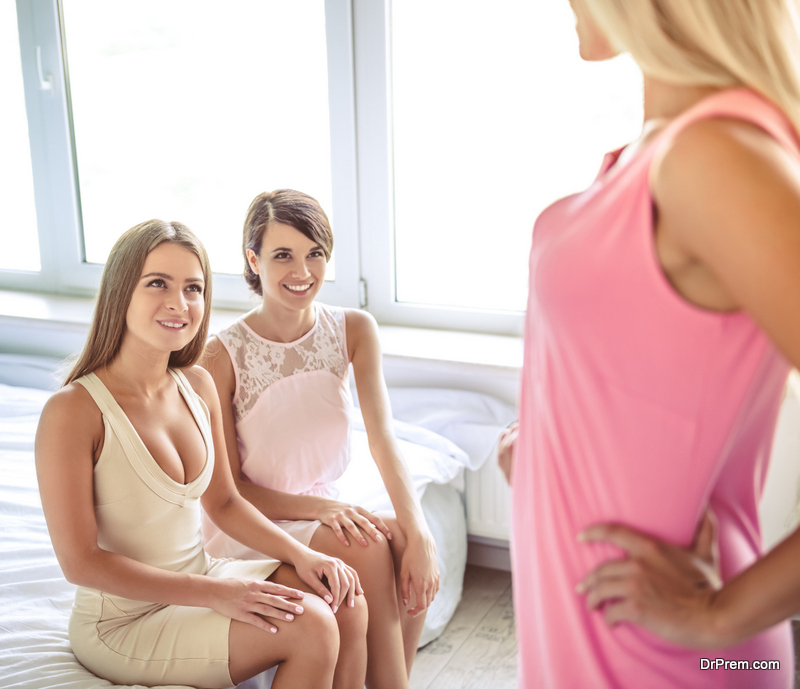 Ah, the romantics! Soft-hearted, spirited, and in sync with nature. If you feel an affinity with all the finer things in life, you have a romantic personality.
And look back at all fashion choices you've made so far. Remember how your personality reflected in the small floral motifs on your outfit. Remember how soft shades like blue and pink made way into your wardrobe. And lastly, remember how those midi skirts were your favorite go-to outfit almost everyday.
The best way to dress according to your personality, dear romantics, is to keep going for twirly skirts, silk blouses, floral patterns, and soft colors while shopping for your next outfit.
Style up your outfits with feminine accessories, such as pearls, and watch how you make jaws drop everywhere you go!
If you are in need of fashion inspiration, look upto graceful style icons from Hollywood – and you can trace back the influence of romantic personality on dressing till the Victorian Era!
To shop for the best styles according to your personality, head to shops such as Oasis, ModCloth, Ruche, Francesca's or Anthropologie. Don't forget the vintage shops down the street!
The Relaxed Personality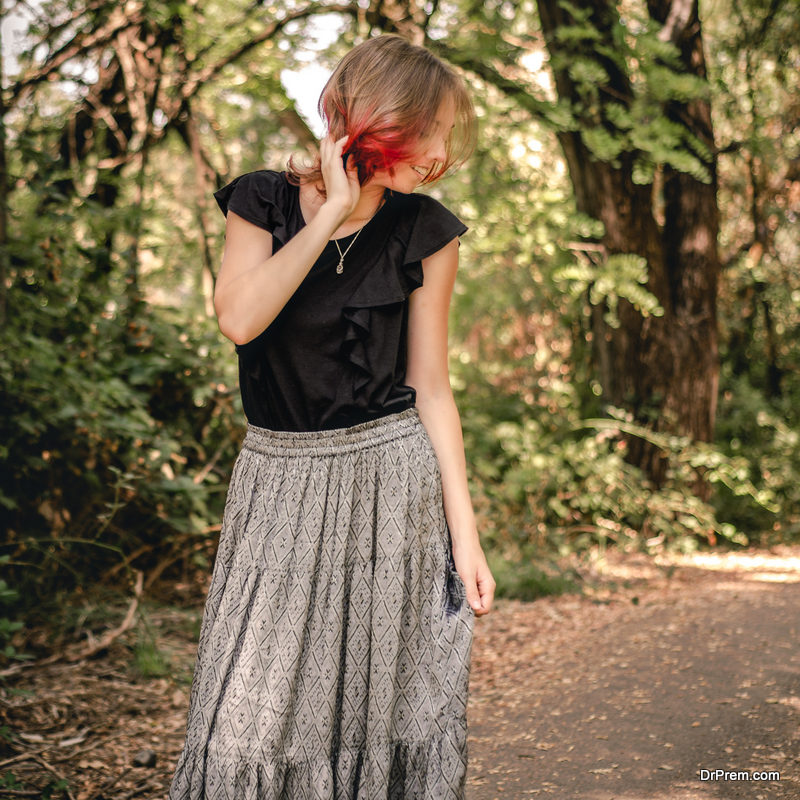 Are you laid back and pull off almost any style? Then you have a relaxed personality. Casual, chic and laid back is what your style is all about.
To dress according to your personality is kind of challenging, because you need to recognize the fine line between relaxed and shabby. But once you get it right, you can make heads turn!
To feel and look cool effortlessly, go for loose cotton tees or shirts, maxi skirts, boyfriend jeans, wrap around/drop waist dresses and chambrays. Add in some chic sneakers to complete the look.
Find amazing outfits according to your relaxed personality at Everlane, Gap, Target, American Eagle, Lou & Grey and many more.
Remember, in fashion, there's no one-size-fits-all. What may work for someone else might not work for you. Maybe your personal style and your personality is unique. Actually, it already is! So remember to dress according to your personality – that's key.