Bold and beautiful is what everyone wanted to be this festive season. Eye makeup plays the most important part of your makeup. And for the perfect eye makeup, it's important to have a flawless eyeshadow. Eyeshadow not only enhances your makeup look but also makes your eyes more beautiful and attractive. Why not try something different this season, use of some bold and bright Eyeshadow to give a new look to your personality this season. You just have to blend bright Eyeshadow color perfectly to get the best outcome.
1.     Choose your shadows first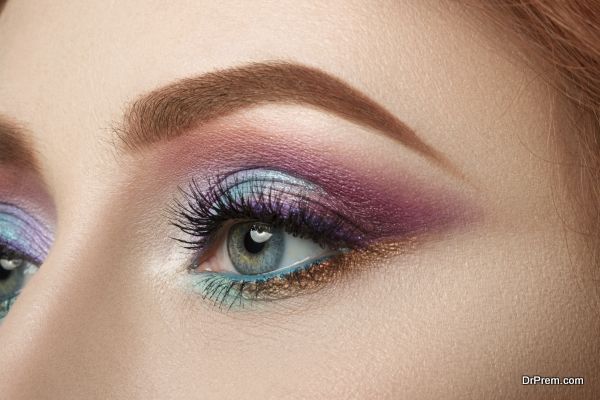 It is the most important factor for choosing the right Eyeshadow for your face. For blending bold colors, you need to have multiple shadows to create an appealing and bold look. Choose the bright Eyeshadow colors to meet most of your desired result. From bright solid colors to neon colors Eyeshadow to all glitters, there are millions of shades of bright shadow so ensure that you pick the one that best suits you. While skin with fresh undertones looks great in greens, blues and violets, those with warm undertones can look good and fit in shades of red, orange and yellow. So do not choose random colors which attract you, pick up the right shade to pull your eye makeup nicely and which can create the desired color.
2.     Prime it up
The most important part of getting the bold or any other Eyeshadow correctly in your eyes is the use of a primer. Primer is the most important part before applying the Eyeshadow. It makes the correct base for your eye makeup which looks more attractive for your eyes. Especially for the bold Eyeshadow, use white shade base to put in all bright colors like a canvas. For this, you can use a white toned primer or just apply a stroke of white matte eye pencil over your lid, mix it well and it gives you colors to show up more brilliantly.
3.     Choosing the right Brush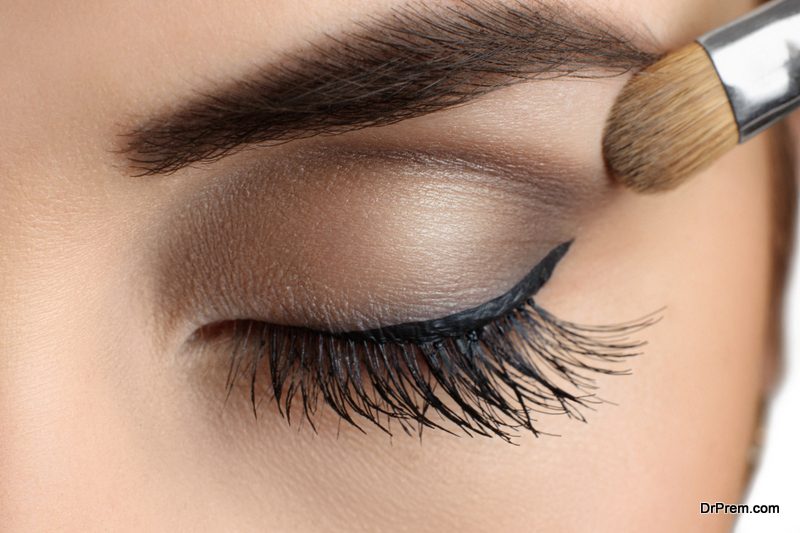 The secret of getting the best result from your Eyeshadow is using a proper brush to blend your Eyeshadow with. It's most important things in getting the right makeup look for your eye so use a correct brush. You can use a flat Eyeshadow brush to apply a shade on your eyelids. The flat brush helps in mixing the color on the eye gently and properly and it gives an all perfect look to your eye makeup.
4.     Start application of Eyeshadow from the crease
Starts applying your Eyeshadow starting from the crease, bright Eyeshadow sometimes can feel like a frightening task so handle it carefully. You can use the matte finish eyeshadow which goes well with the eye makeup, especially if its shades are darker than your eyelid color. It will give a pleasant look to the whole eye makeup. Use a fluffy blending brush and apply the color to the corner of your eyes, towards the inner corner in a back and forth circular wiping motion. Blend it properly in the corner of your eyes until it mixes well and you don't see any crease or patches. Also, make sure to not blend the Eyeshadow above the crease area as otherwise it will look too bright and give you an unnatural look. 
5.     Blend and blend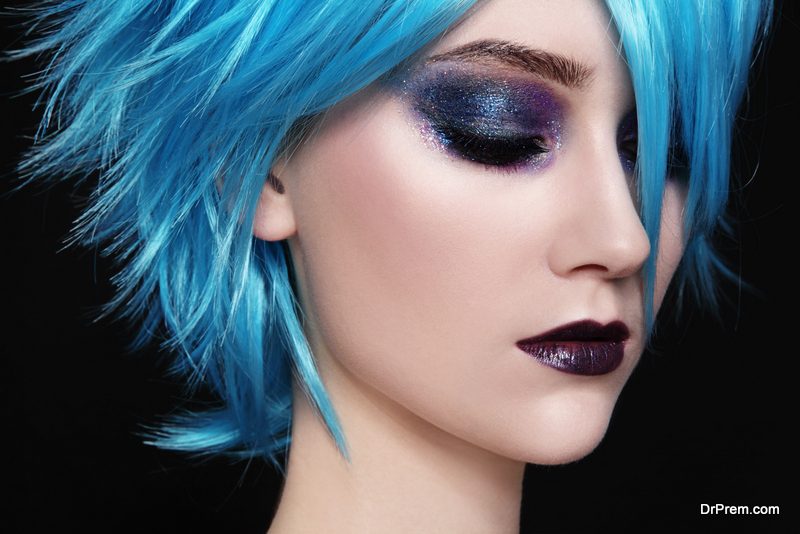 After you have applied the color on the eyelid, blend the two Eyeshadows using soft brush. Again use back and forth motion to lend away the entire crease and the patches. A swirl motion to wipe away the harsh edges. Here also you need to start from the outer corner blending towards the inner corner of your eyes. Just mix and see the results in both the eyes if it's giving you same result. This step is very important as it will fade away all the harsh and patchy edges and give a flawless look.
Quick tip: – Use a soft narrow brush to give it a seamless look on your lids, and doesn't make your Eyeshadow cracks in between as it might ruin your look.
6.     Bright shades for beginners
At the beginnings, some people are afraid to use bright tone Eyeshadow as they are afraid that it might not suit them. So for the beginners, start with purples and greens shade eyeshades which will go with almost every skin tone. These are not so bright and look great on everyone. They are also safe for you and ideal for daytime appearance as well. Once you are convinced that you can carry the bright look, go for some other shades like oranges and blue and even gold.
7.     Finish the look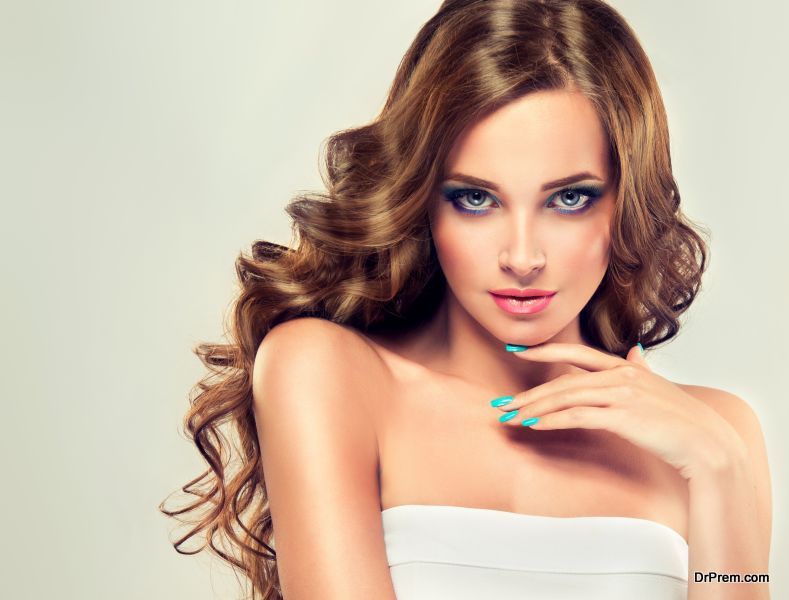 Now the final step is to take a darker or bright Eyeshadow to apply it on the brow line. This is something very important step to follow as it will highlight your eyes. Apply the shadow to the brow line and the inner corners to finish the look. You can use the glitters and little shimmers to complete the look. Complete the look by applying the eyeliner and mascara. For making it more prominent, use loads of mascara as it provides full of volume to your eyes and overall look.
Tips for using bright Eyeshadow colors
There are some tips for using bright Eyeshadow colors to get the best and true intensity. You can utilize them to make your eyes more attractive. Just follow some simple tips to get the best results
Tips for the perfect pop of colors: – To get the best intensity of bright Eyeshadow, use a narrow applicator brush and give dampen it with a little water. Use this brush to apply it to your eyelids and let it dry. Reapply the color once or twice for a better result. This provides a smooth finish and neat appearance without creating much creased and you will get pop of all colors with a smoother finish.
Apply "One or the Other" Rule: – When you are applying bold and bright colors, never wear too bright shades of lip color. Both bright colors overlap each other and give an over the top appearance. When wearing a bright Eyeshadow, go for light or nude shades lip color or just a gloss. It will highlight your Eyeshadow.
Seal the Deal: – Finish your makeup look by applying a stroke of eyeliner and mascara. Also, apply nice lip light lip shade to complete the look. This all will make your look polished and party-ready and do not forget to smile which is the most essential part for your overall personality.