A professional makeup kit has always remained a girl's best friend from past to present age. Having a correct makeup not only makes a girl presentable but also boosts one's confident. Every girl's dream is to draw people's attention by her look. For this girls should have a high-quality makeup kit for professional to look flawless. At the same time, it's very important to find which makeup kit is good. Let's look at this article to know which makeup kit in the market is ideal for you.
Makeup Kit by VOV: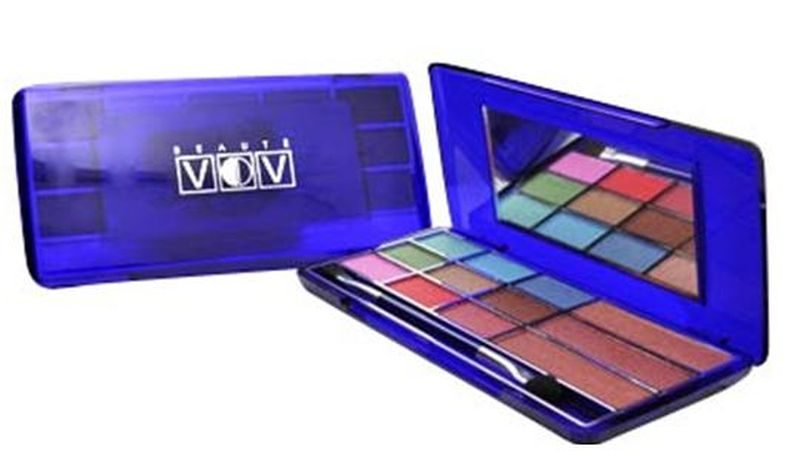 If you want a flawless makeup look, then VOV makeup kit is the ultimate choice for you. This makeup kit helps in maintaining the younger, hot and happening look in you. It offers varieties of advantage in your makeup skills along with its brand value which adds a girly feminism in your look. It is handy and consists of 9 different eyeshadow, 3 blush shades, and 1 applicator. It's the combination of your entire make up essentials. But as they say, every good thing comes up with some disadvantage. Let's see some of its pros and cons to see if it's ideal for you.
Pros of VOV Makeup Kit:
affordable
As it comes in small size, it's very handy and you can easily carry it with you.
All products in it are really pigmented and good in quality.
Mirror given in it is extremely good quality.
The eyeshadows have no fallout and are smooth.
long lasting and looks flawless on the skin
Cons of VOV Makeup Kit:
The eye pencil included in the kit is not at all good. It's a disaster. It is not smooth instead coarse and scratchy.
The powder is good but they could have been much better.
The lip shades in the kit are limited shades and all are in almost in pink shades. What is lacking in it is a touch of red shade which could have been highlighted the makeup kit.
Smoky Exotics Eye Palette by Victoria's Secret: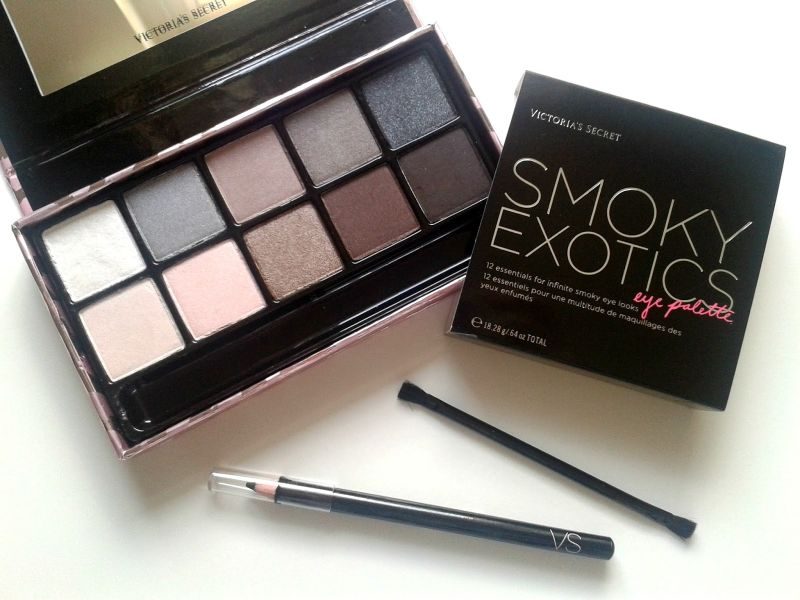 It's a perfect makeup palette for the smoother looking skin. It has come up with professional makeup series. It's an exotic eye palette with a brand value. It contains 10 bold, defining and mysterious shadows, eyeliner, and a brush applicator. The eyeshadow is a mix of matte as well shimmery one which is an advantage and you can use it according to your choice. Coming to the eye pencil, which is buttery smooth, jet black and best kohl to apply for. The pencil is a must-have in this kit.
Pure Vie Professional, Makeup Gift Set All In One Makeup Kit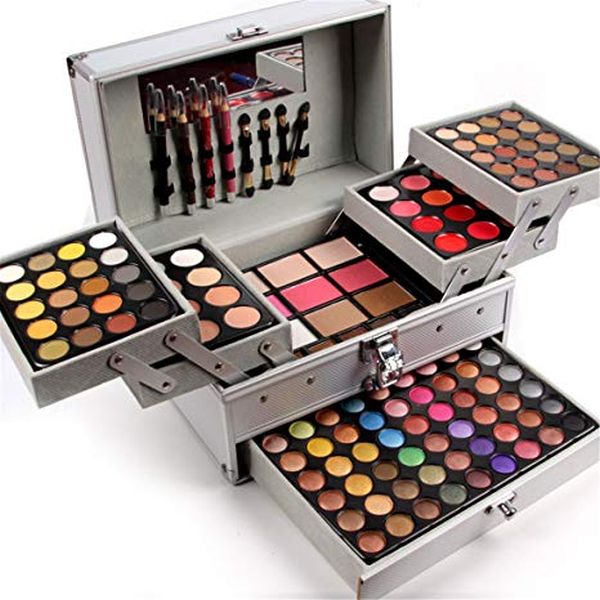 This is the best makeup combo kit 2018. It features in the best professional makeup kits and one of the highly portable professional makeup kits. You can use it on a daily basis as well in the party night too. It contains the gorgeous colors providing you with varieties of choice to choose from. If you want to buy this makeup kit, consider some of its benefits.
It is portable and is ideal for traveling.
All in one makeup essential in one.
High-quality makeup to ensure that it doesn't compromise on your skin.
Contain a neutral color palette kit.
Can be used for day to day as well as for party
BR Carry All Trunk Professional Makeup Kit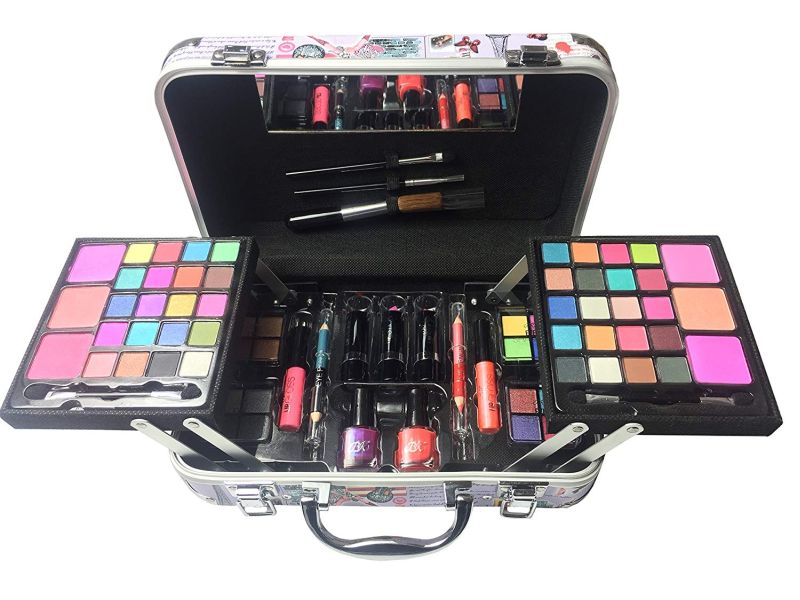 This is your all in one makeup gateway. This is a true makeup for professionals because if you are considering this, you don't have to buy anything else. You will enjoy its wonderful features making it one of the best-branded makeups essential for you. Some of its features and qualities which can force you to buy this makeup kit are:-
It contains:-
This kit contains 1 facial primer, 17 blushes, 40 eyeshadows, 4 face powders, 1 eyeliner pencil, 1 lip liner pencil, 1 makeup setting spray, 1 mascara, 1 lip gloss, 4 concealer, 3 eyebrow powder, and 3 blushes applicators.
Pros:-
Huge makeup all in one essential with 77 different makeup pieces to choose the best according to your preferences. This makes it have adequate makeup necessities you need.
The kit consists of one burgundy shade color which is an attractive feature of it. it is attractive and looks gorgeous.
Cons:-
It is Expensive compared to the other brands.
Not so travel-friendly as it is huge and design as a truck
SHANY 'All about That Face' all in one Makeup Kit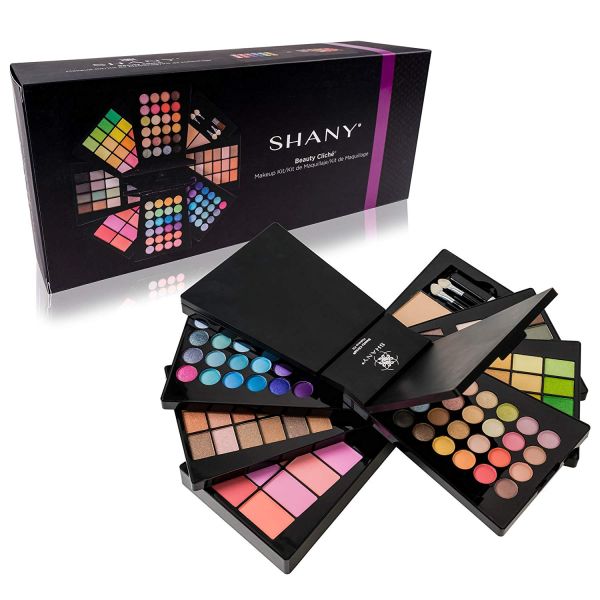 If you are looking for makeup kit online shopping and for all your beauty purpose, Shani cosmetic is a perfect choice. For all those who are worried about the chemicals, you will be happy to hear that Shani is a cruelty-free product as it supports PETA. It will ensure you the best. This kit contains 126 shades of eyeshadow in all bright, pastel, and neutral colors. Each shade comes up in a matte finish. It has got  22 lip colors with a semi-gloss finish and a makeup applicator. There is a large embedded mirror when you open the middle compartment which is worth using.
Some more features are:-
one of the best natural makeup kits online
Both Pedicure and Manicure accessories are included in this kit which makes this kit really different
Contain all types of cosmetics for your beauty needs.
carry the box in your car while traveling
Can be a perfect gift to give away.
Sheer Indulgence Makeup Kit by Lakme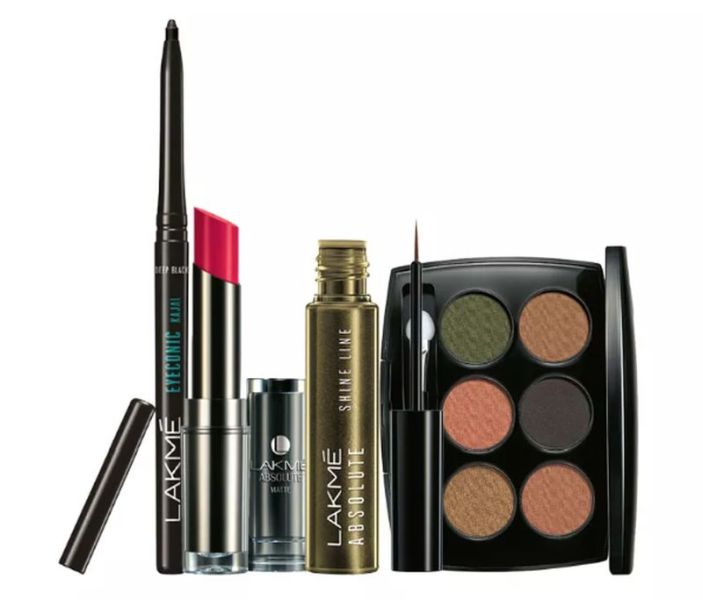 This is all in one makeup kit. How can we forget everyone's all-time favorite Lakme? When it comes to one of the best branded Indian cosmetics, Lakme comes first in the list. This kit features are long and interesting.
It consists Lakme green tea extract face wash, youth infinity cream, 1 absolute foundation, 1 Lakme silk route eye color, forever silk eyeliner, 2 nail colors, 1 nail paint remover, 1 Lakme satin Kajal, 1 perfect radiance compact, 2 lip glosses, and 2 lip shades.
This is the ultimate makeup kit gives you overall skin care right from cleansing to makeup. This is ideal for every girl as well as the best makeup for professionals to buy.