Like most things, press-on nails are not what they used to be. Take my word for it though that is a good thing. You've probably seen them everywhere, and we mean everywhere. Celebrities can't get out of the house in the morning without applying their press-on nail beauties. If you thought that press-on nails were something you left behind in the 80s, think again. You've really got to take a second look at these time-saving, fashion-forward accessories.
Fast and Fabulous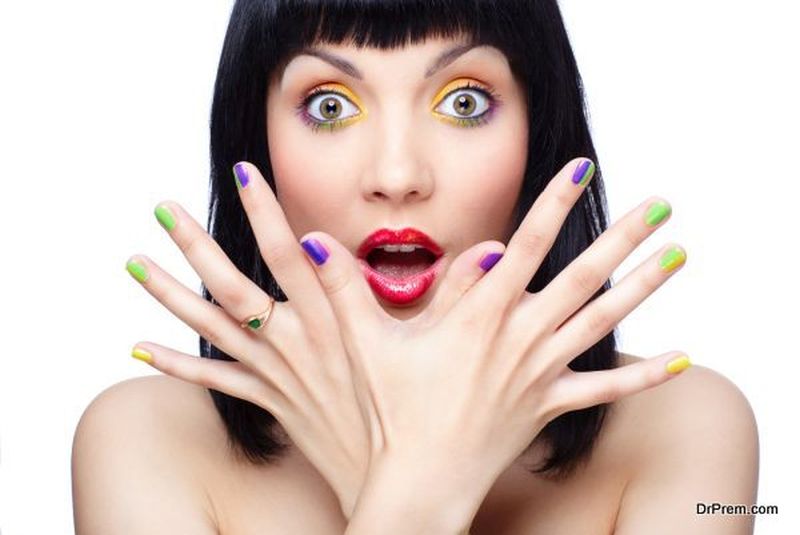 Who's got time for a full mani nowadays? It's fine for a treat but for an everyday solution to great nails, a Press On Gel Manicure is perfect. You know you're ready for press-on nails when you love how your nails look after a manicure but you're simply too busy to spend an hour in the nail salon. Simply choose the right size nail, prep your nails briefly to make sure the press-ons will stick, and apply. It's that simple. This one-step process gives you perfect nails in just a few minutes. Now you can get on with all the other things on your to-do list. Life's great when you can check something off the list just like that….
Fashion-Forward
Check out the style bloggers and you'll see how many of them are using and recommending press-on gel nails. One of the best things about these nails is the range of colors and designs you can find. In the past you may have had to be content with bright red points, or a simple French manicure. Now you can match your nail color and design to your outfit, your personality and even your favorite team colors. 
Fitter, Healthier Nails…
It's got to be said – visiting the nail salon on a regular basis is not exactly great for the health of your nails. Sure, they look great once you've left the salon but over time the nails are damaged by harsh chemicals and invasive treatment. You'll love how press-on nails actually care for your nails. There are no harmful adhesives or strong chemicals (and no strong chemical smell!) You get to keep your healthy nails while also showing off a vibrant new shade that will impress everyone.
…For Any Occasion
They're not just for night-time and a big party. You can wear these nails to the office, to go pick up the kids from school, to do the laundry…. Why save fabulous nails just for social occasions? Your nails can look great all the time. So are you ready to try them now?
Article Submitted By Community Writer