We are barraged daily with attractive, glamorous advertisements of soaps, which promise to instantly deliver great skin. We choose soaps based on how influenced we are by the ads, and want to try it to get the same soft, supple, glowing skin as the model in the advert! But in reality, every person's skin is unique and requires the right kind of soap to flourish. Read on to find the best bath soap for your skin in this short guide.
Guide to selecting best bath soap for your skin type
Combination skin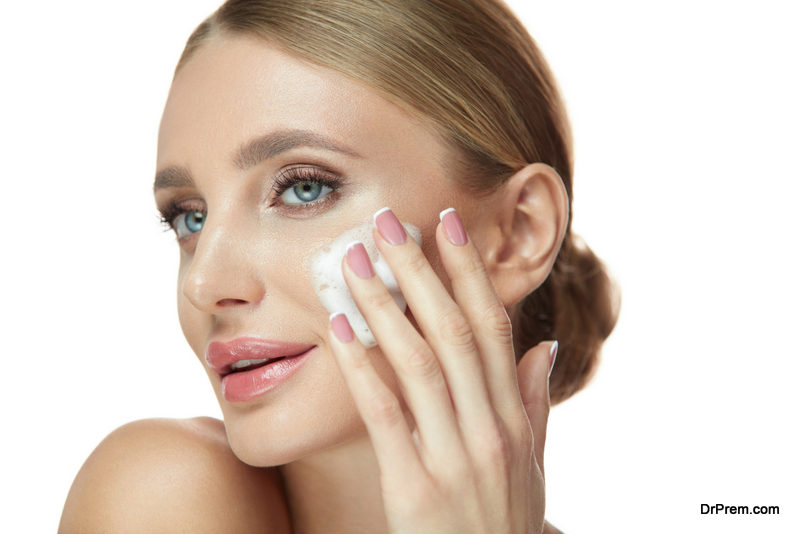 This is perhaps the most common skin type. This skin type is a mix of oily and dry skin and so you have to buy a soap which is perfect for your skin type. There are soaps which are specially made for combination, especially herbal and organic soaps. Some suggest buying more than one soap- one meant for oily skin and one for dry skin, and use them turn by turn. But the best solution is to buy dermatologist recommended soap, and continue using that for best results.
Sensitive skin
Sensitive skin requires gentle soaps which do not aggravate it. You may be allergic to certain chemicals, so the best bath soap for you would be one which is without any colorants, perfumes, preservatives or alcohol. Search for a soap which has the fewest ingredients. Natural soaps might be a solution, but before buying read what type of skin the soap is meant for. If the label does not mention sensitive skin, then avoid that particular soap, as it could be harsh on your skin, even though it is a natural soap.
Soaps which have green tea, chamomile, polyphenols and aloe might suit you. Avoid exfoliating soaps and scrubs if your skin type is sensitive, as they can damage your skin. Bar soaps are suggested for sensitive skin types as these do not leave a film behind after use, unlike liquid soaps.
Normal skin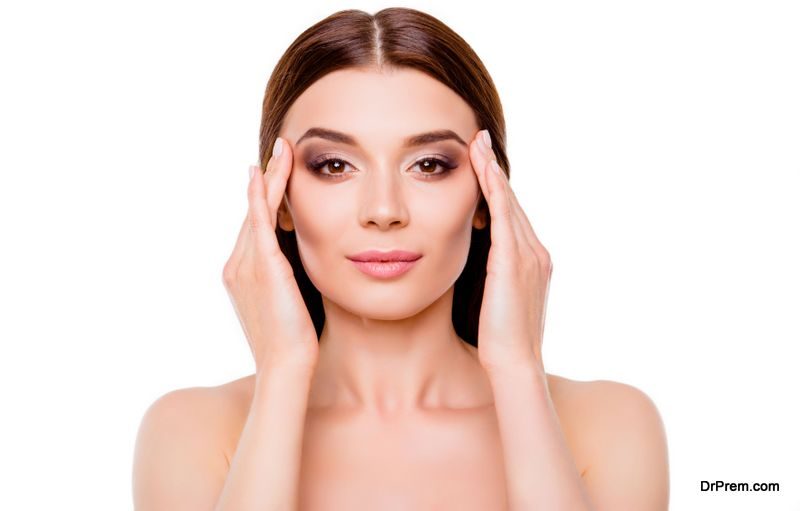 This skin type usually does not have any extreme issues, as the sebum is produced in a regulated manner. Though there may not be any major problems, you have to maintain the balance of your skin. The normal pH of skin is between 4.5-5.5, which is on the acidic side. This balance has to be maintained so that your skin remains free from bacterial infection.
Most commercial soaps have ph between 9-10 so your skin's pH is imbalanced and leads to skin problems. For normal skin, you should use a soap which is not for oily skin, or your skin will become dry; and soap for dry skin will make it oily and clog your pores. The best bath soap for your skin type is the one which does not make your skin dry after use or leave it too oily with all the extra moisturizer.
Oily skin
True that oily skin can lead to problems such as acne, but this type of skin ages slowly. So you would show wrinkles much later in life. Your oily skin may have led you to choose any over the counter product, but it may not have worked well on your skin. You should use dermatologist recommended products which would have ingredients such as salicylic acid, Tea Tree Oil, Aloe Vera and Benzoyl Peroxide.
One of the ways how to choose the best bath soap for you is the one which says 'non-comedogenic' on the label. You could use an exfoliating soap a few times in the week, but don't overdo it, especially if your skin is sensitive as well.
Dry skin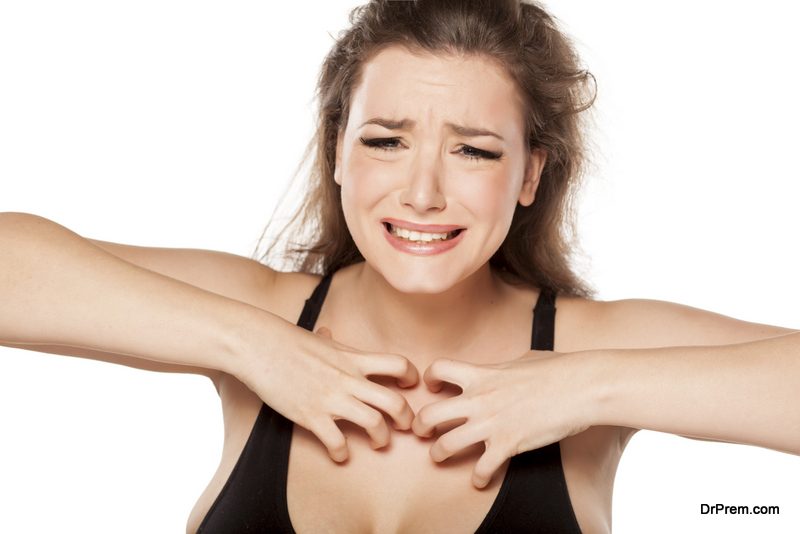 People who have dry skin may not have clogged pores, acne or blackheads, but they are plagued by a completely other set of problems. Their skin might feel too tight and itchy. If you have dry skin, you have to choose the best bath soap for yourself – i.e. one which does not strip your skin of sebum or your body's natural oil any further. Soaps which have glycerin, olive oil, coconut oil, shea butter, cocoa butter and aloe vera can cleanse the skin without drying it anymore.
General tips for all skin types
How to resolve hyper pigmentation?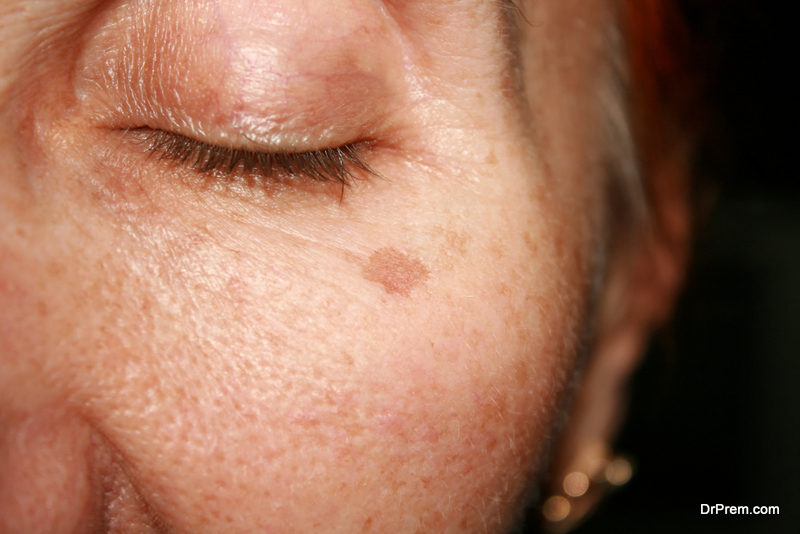 Exposure to sun as well as pollution is one of the main reasons for hyper pigmentation. This pigmentation can be in small patches, all over the body or cover large patches. This makes the skin darker. If you have this problem, then use products which have kojic acid, Vitamin E, Vitamin C, Mulberry extract and other natural extracts.
Use soaps made from natural/organic materials
One of the best ways how to choose the right soap for you is to buy only natural or herbal or organic products which will not harm your skin. Avoid soaps with SLS which is believed to be carcinogenic.
Go for eco friendly soaps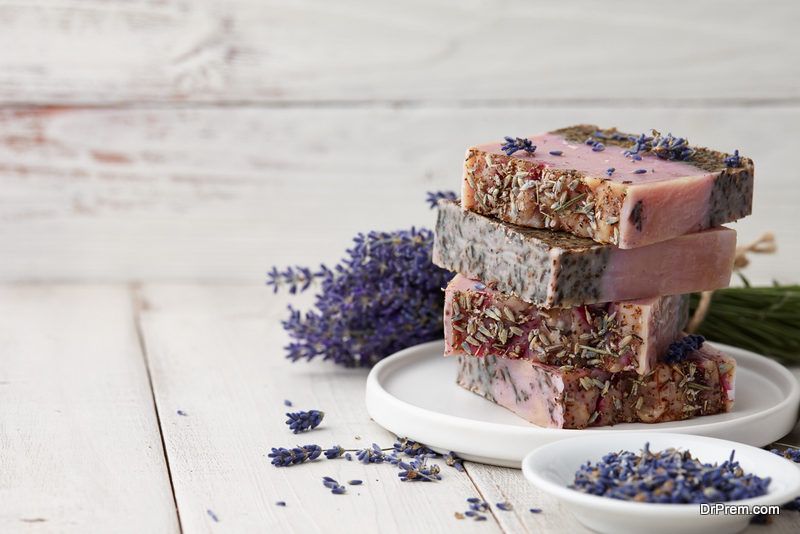 Using eco friendly soap,s which have the least chemicals and are packaged in reusable or recyclable packaging is the best.
There are a huge number of choices on the market for all skin types. Select the one which is made just for your skin type to get the best results!