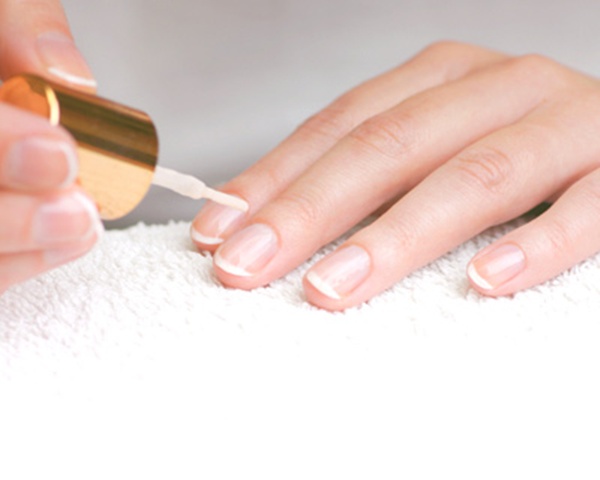 These days, nail art has gained a lot of popularity. Nail art adds a lot of color and style to your personality. There are many options available and you can choose the right color and design according to the complexion and shape of your hands. For some very delicate artistic nail arts, you have to visit a salon, but a basic nail art can be done at home. Here are some basic nail art tips to help you perfect at home nail art.
1. Shape your nails
Remove all the old nail polish and clean your nails properly. It is not necessary for you to have a manicure, but you need to clean your nails and shape them properly. Give them a beautiful shape so that they make your hands look nice. In addition, take care that your cuticles are healthy. Healthy fingernails add a lot of charm to the hands.
2. Assemble all the required items
Before starting the nail art, you have to assemble all the things that you require. The very first thing you should do is to decide the kind of design you want for your nail. You can create the art either on your natural nail or on artificial nail tips. According to your design, get all the required things ready. You can buy a nail art kit if you wish. Nail art with the help of acrylic paints is also a great idea. Acrylic paints are cheaper than nail paints. You can also use some hobby paintbrushes to draw different designs. A toothpick can help you to put dots on your nails. One important thing is acetone. Acetone will help you to remove any mistake quickly. Keep cotton balls handy to apply the acetone.
3. Search for different kinds of ideas
As a beginner, you need to know few basic things about nail art. This knowledge can enhance your skills. You can talk to people who know about nail art or you can also take a short course at some salon. If you are not a very creative person, you can copy some interesting designs for books, magazines, or web. The more you read about nail art, the more experienced you will become. Search for any kind of latest information available. You can collect books on nail art or you can even collect information online.
4. Keep everything ready
Before you start your work, keep everything near you. You should not run to search for things in the middle. Nail paints dry very fast, so it is better to keep the acetone bottle ready. You can also apply a lip balm on the rest of the fingers where you do not want the nail polish to spread. This idea will help you to remove the nail polish easily if it spreads to these areas by mistake.
5. Apply a base coat
Before starting nail art, remember to apply a base coat on your nails. This coat can be of any color. Based on the design you are going to create, you can choose the color of your base coat. Usually a light color like white, cream, or pale pink is applied as a base coat. You can also use a darker color or a combination of two or three colors if you wish. Make sure the base coat is applied evenly because your whole art depends on the base coat. Two or three coats of base paint make the nail strong enough for the art.
6. Create the nail art
After applying the base coat, start creating the design. You can experiment with many designs, but as a beginner, you might not be able to do a detailed art. Therefore, it is better to keep your design sweet and simple. Do not overdo the art or it will look messed up. Apply the paint evenly and create the designs carefully. A simple art also looks pretty and classy, so try designs like plain lines, dots, or sparkles.
7. Apply topcoat
After your nail art is complete, let it dry completely. Apply transparent nail paint over the whole art. This is important to keep your design safe. A top coat will help your nail art to last really long.
8. Care for your beautiful nail art
Nail art looks beautiful and it takes lots of hard work and patience to create it, so you must care for it so that it lasts long. Apply a top transparent coat every two or three days so that it keeps the art protected. To keep your cuticle soft and nice, apply cuticle oil everyday. While working in a garden or kitchen, wear gloves to keep your nails protected from unnecessary wear and tear.