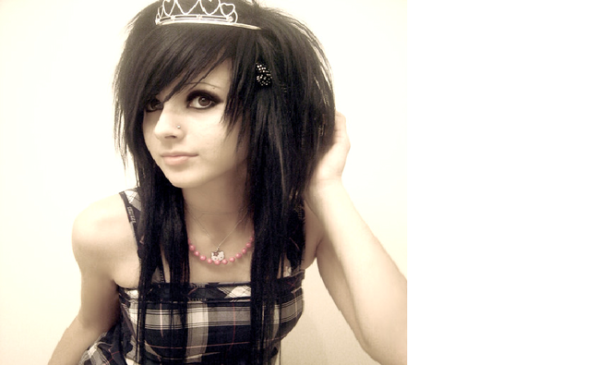 It takes time to sit down before the mirror and spend time looking at your face and trying to think of the right hairstyle which will add to your looks. The problem? Most of us cannot buy that much time. There are a few hairstyles that can be managed in minutes and can get you a stunning look in a jiffy. We have listed here, 6 such quick and easy to try hairstyles.
1. Short hair
It is preferred by most of the girls today to go for a short hair look as it does not involve much time and patience to maintain it. Moreover, it can be made to look cute depending on the type chosen and the face. The new one is the pixie haircut. It is easy to manage and looks cool. This haircut is a short and a modern one which has been tried by different celebrities and models since the last three years. Or go for the bob look. Though hair of length above the shoulder can be a little hard to tackle, yet you can use wax or gel and have a completely new chic look. A recent one is to have the front hair a little longer than the back. Comb it well and apply gel and see for yourself.
2. Updo hairstyle
This is something which is still popular since so many years. You can go for an updo look for a prom night, an evening party, a more formal occasion or even on a date. With slight variations, updo hairstyles are for any occasion. You can experiment by adding color or accessories making it look more gorgeous.
3. Ponytail
The most simple, the easiest thing to do. Ponytail is when you are in a real hurry and want a neat tidy look. It is right to opt for a ponytailed look when you are running short of time and have to reach office soon. A ponytail make your face to be the focus along with your features. If you have medium length or long hair, ponytail is for both. Make your ponytail high if you want to show off your neck and your features to be enhanced. Or, go for a low ponytail if you want to try some hairdo on the front or wear a crown. This can be done when you are having some more time and when going for a party or a prom. This suits all from little girls to teenagers to women. For a glam look, use beads or use wax and hairspray to put out the strands out properly.
4. Braids
It takes a little time but not much and is simple to do. Go for this if you do not want your hair to get entangled and want to keep your hair from coming to your face. Braids have been popular since ages. You can do plaited pigtails for your little one or you can try side plaits by taking two equal major portions of your hair from the center and make plaits and pull them back and then attach together with a clip or an elastic band. You will get a classic style if you make side plaits and then pull them back (not so tightly) making a low bun. This goes well with gowns.
5. Buns

Another old hairstyle, though you can change it slightly to go with a modern look. Buns are quite popular for parties. For teenagers and for someone who does not want to work hard, a messy bun can be the best. Preferred by college-goers, this hairstyle takes only seconds. Just take your hair on the top and tie it with an elastic band. Next apply bobby pins or clips of your hair color and make the bun. Finally pull out a few strands. It is better to apply hairspray so that it remains in the right shape and does not form tangles while you remove the clips and brush it back to your normal look.
6. Combed look with headband
Just comb or brush your hair neatly so that it has no tangles and then apply hairspray or gel. Use a wide headband which will not only give a cute look but also hide the messy bangs in front when they are growing.