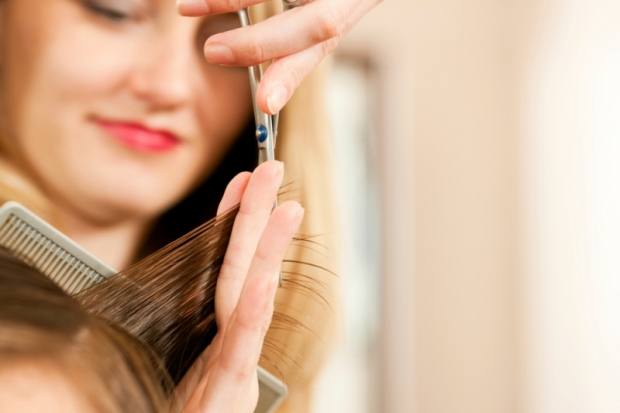 Styling is meant for all types of hair; long, short, curly, or straight. it also helps add volume, luster and shine to a dull, flat and frizzy hair. Always use a good quality product before going for styling. For people who are more comfortable doing hairstyling at parlors must check the products used by the professionals are of good quality and have less chemicals. Here a few salon hair care and styling tips.
1. The right way to shampoo
Shampoo works the same way to the hair as a body wash works for the body and skin. Shampoo not only cleanses your hair but also your scalp. Different scalp types have different requirements. It is recommended to cleanse your hair with a mild shampoo regularly if you have an oily scalp and for a normal scalp, shampoo every alternate day. There is a very common misconception lather is good for hair. This is not always so. The foam which forms the lather comes from adding less moisturizing elements. Go for a sulfate-free shampoo that will deep cleanse your locks and won't load your tresses with extra build-up.
2. Adding volume to your hair

Volume is something that defines your hair weight and quality. The more volume you have, the more heavy your hair looks. Voluminous hair is one good way to get that thickness. Hair experts usually use different high street products to guarantee the voluminous hair texture. A perfect blow dry adds adequate volume to your hair. To hold this volume you can apply voluminous mousse to your wet locks first and then work it into hair and roots. Use of a hairspray might ruin the bulky effect and leaves your locks flat and lifeless.
3. Tips for straight hair

Those who wish to get their curls straightened can go for hair re-bonding or pressing. Usually flat irons, meant for straightening the hair, can damage the hair. So, instead of flat irons, you can straighten your hair with a round brush and a blow-dryer which gives the same smooth and straight effect. Use of these hair styling tools not only helps to maintain the soft texture of your strands but also guarantee the long-lasting hold of your straightened hair. You can also go for spritz of finishing spray which is easily available at all local beauty stores.
4. Maintaining hair and hairstyle during summers

A sexy way to hair styling is to go for a sexy summer hair tip. One highly acclaimed stylist Ted Gibson presents an ultimate trick to create a sexy summer hairstyle. According to him, to get those fabulously waving locks twist half damp hair into a high bun. The next step is to use a hair-friendly blow dryer to blow the hair. As soon as the bun dries, let it cool, and then release it. Now, with the use of your fingers go through each strand and the end you can finish up styling with a little amount of hairspray.
Messy up dos are still in trend. All those who wish to create romantic and low key hairdos, messy up dos are one good option to get that hot look. To get that fabulous tousled bun or a chignon is to tease your hair with care and pin the strands up. Now, pile up these tresses and in order to boost the relaxed vibe of your messy up do, pull out a few pieces to frame the face. And you are ready to go.