Spring is not far away and it's time to put on summer friendly makeup. Keep away the dark, dramatic hues and go for the softer pastel shades which will accentuate your looks in the summertime. These softer shades for the eyes, skin, and hair will make you look divine, glamorous, and feminine. Here's a small guide which can help you get your pastel makeup just right:
12 ways pastel makeup can help you look great
Mix with complimentary shades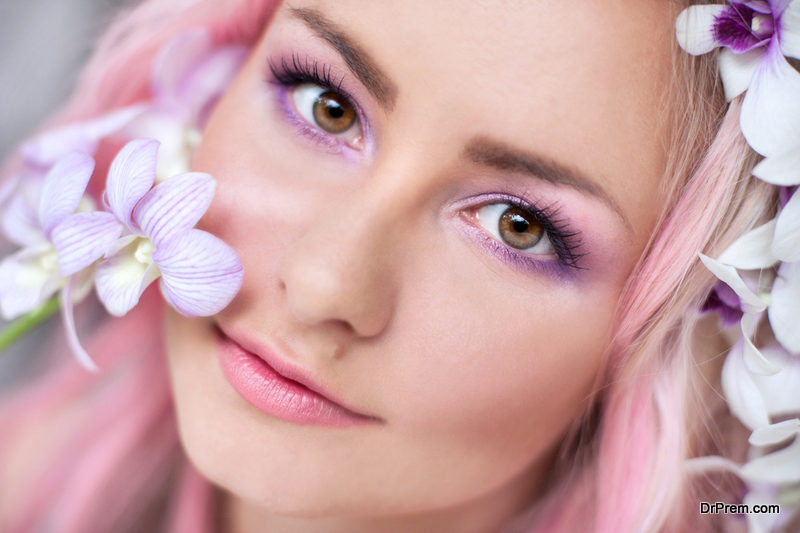 Go with the weather – in slightly cooler weather, mix the lighter pastels with darker shades of belonging to same/similar color family. This will have a greater impact and your makeup will stand out.
Don't use the chalky options
Pastels have white pigment in larger quantity, so if you have darker skin tone, then pastels may give an 'ashy' or grey look. To get around this problem, choose pastels which are not so bright such as popular pastels like warm pinks or peaches. Certain brands like Laura Mercier have modern pastel makeup which can suit all types of skin tones.
Always prep your skin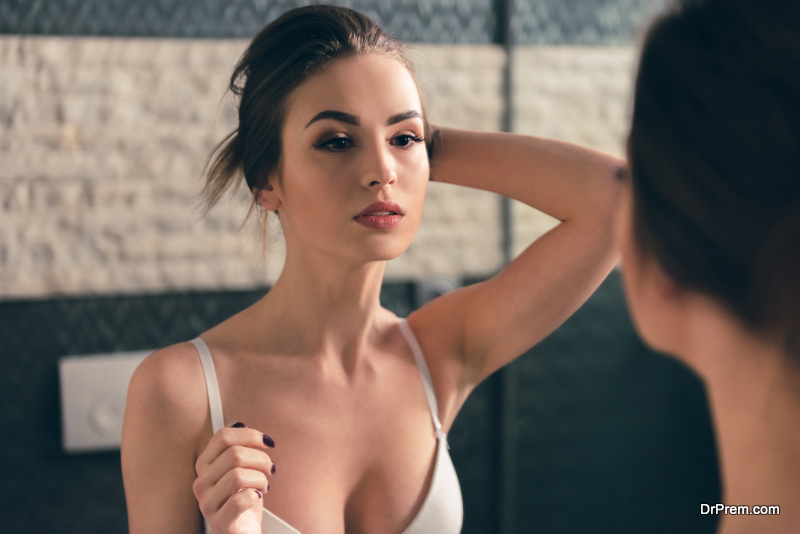 Pastel makeup looks best on a flawless skin, whether it is natural or artificially enhanced. There are many great concealers and foundations you can use to hide the blemishes and dark circles. Pastel blushes look amazing on a smooth face, with the right color of foundation.
Apply pastels blushes correctly
When you're applying popular pastels, or an unconventional shade, you have to follow a basic rule for application. If the tone you're choosing is in the red or pink family, you should apply it closer to the apple of your cheek.The orange and peach blushes should be applied to the cheekbone's higher point to look the best. Gently brush on pastel yellow shade to the part of your face which you want to emphasize.
Apply full coverage pastel lip color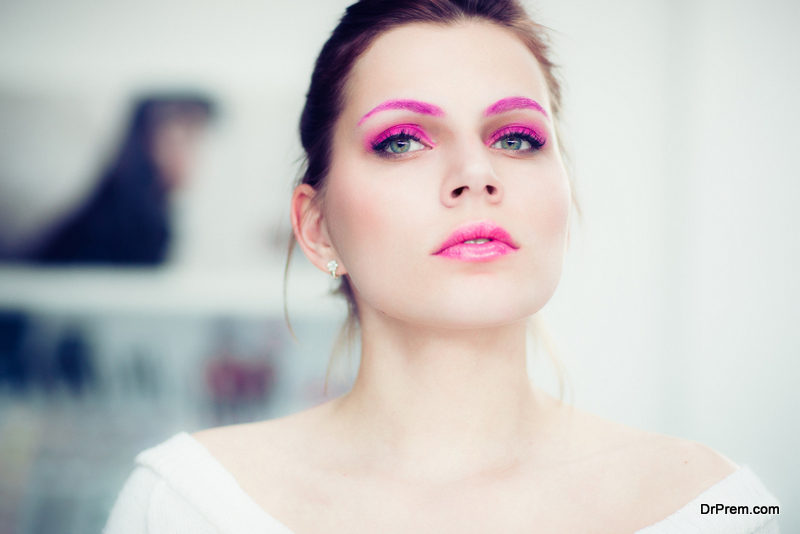 Every woman has a different skin tone, and pastel makeupshould be applied according to the skin tone, from the eyes, foundation, hair color and lip color. Pastel shades on lips should be just a stain or a gloss, which is perfect if you are just starting to use these shades.
If you like full color on your lips, you should blend some foundation over your lips, muting your natural color and allowing the pastel shade to pop. Some orange and pink/peach pastels look great in summer and give you the glamorous look.
Compliment pastels with some metallic colors
Go all out and have fun with your pastel makeup. Apply some stunning metallics along with the softer shades, especially if you have to attend a party. A little shimmery lip color or applying silver blush on top of your normal blush would make you feel like a celebrity!
Don't forget the first rule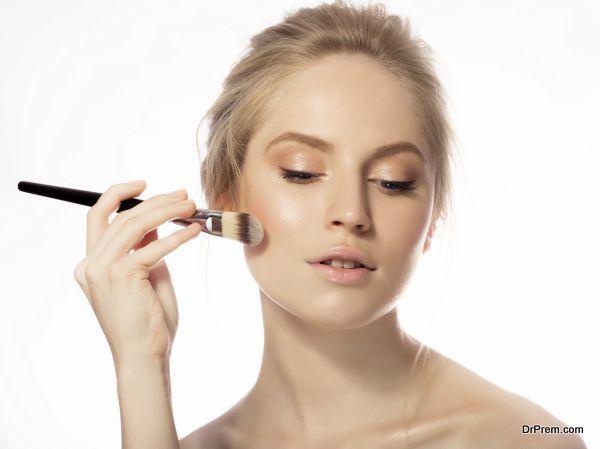 Before applying the primer and foundation, always follow the first rule –refreshing your skin with rosewater spray and applying moisturizer will give your skin the perfect lift. You only have to touch it up a little and your summer makeup will be done.
Don't forget the last rule
The last rule to make your face glow and look healthy is to apply highlighters and illuminators. These add vitality to your skin, and enhance the makeup you have on.
Some pastel makeup shades you can try: 
Lilac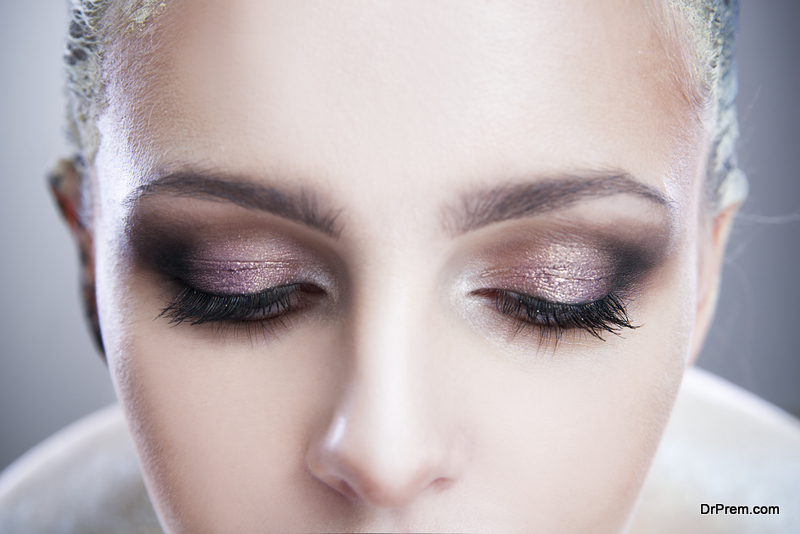 Lilac is a great pastel shade as it suits both cool and warm skin tones. Be true to this color trend and apply it fearlessly. Use it on the eyes, lips and cheeks – so it's basically a no-brainer – you don't have the hassle of co-coordinating the look.
Apply lilac eyeshadow over the whole eyelid, and rose blush with lilac undertones on the cheek's apples. Try the Illamasqua Powder Blusher in Chased.
As for the lips, try Dior Addict Ultra Gloss in Party Lilac for a stain, and the Covergirl Lipperfection Lip Color in Verve.
Periwinkle
Periwinkle is a color which you might feel is passé. But the new version is very trendy, only you have to wear it right. It suits both dark-skinned and light-skinned women.
Pastel makeup experts suggest that you apply this color all over the eyelid, and below the lid too. It has to be close to the eye and should be very softly applied. On the cheeks, wear a light pink or taupe blush. And on the lips, the same shades for lighter skinned women would suit, where dark berry shades will complement dark skin tone.
Mint green eyeshadow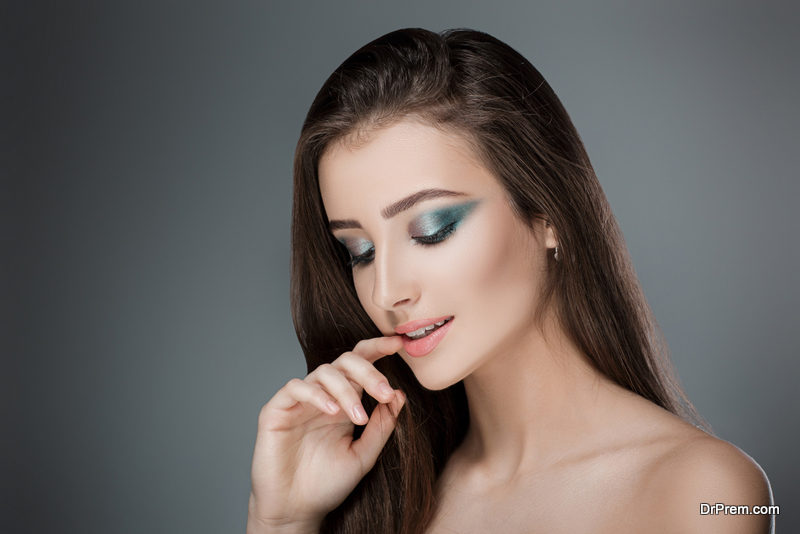 You must have seen this emerald color adorning the eyes of Kim Kardashian, Rihanna and Kristen Bell. You can carry the amazing color too, and look as good as them. The trick is to apply the eyeshadow all over the lid to the inner eye corner and along the lower eyelashline. Then draw your upper lashline with a thick black liner, and finish with loads of mascara (black).
Use a bronzer on the cheek hollow, temples and hairline. A nude lipstick will complete the look.
Sherbet orange shade for the eyes
Pastel orange is here to stay and you probably must have used it already. The shade this year that's reigning is tangerine orange. Apply bronzer with orange tones on the cheeks and orange lip gloss to look stunning and trendy.
Some pastel shades' products to try out 
Shu Uemura Bijoux Collection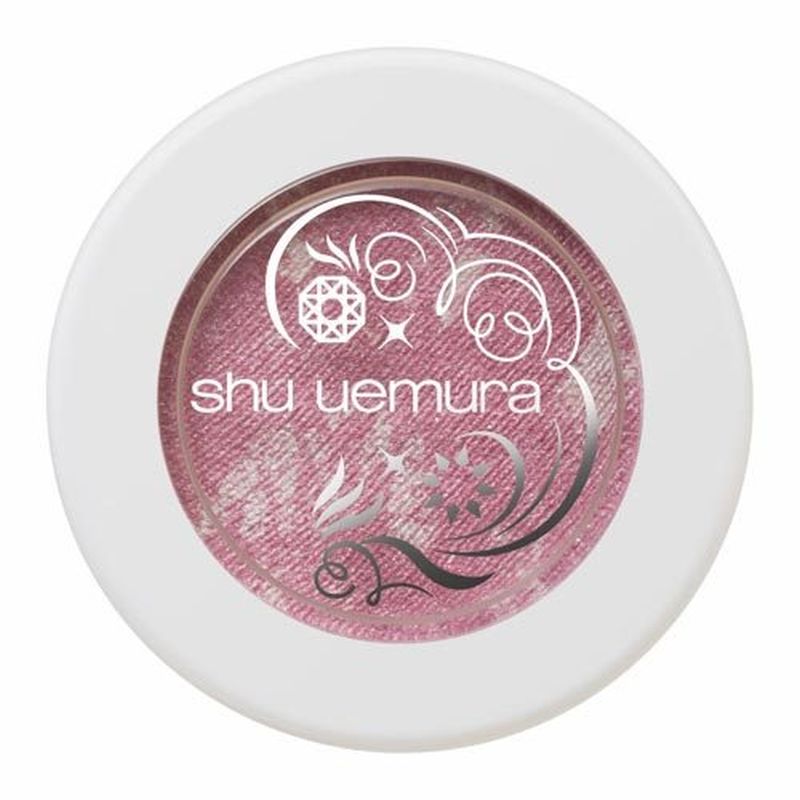 Start your pastel shades makeup with the shimmering nail polishes from this company. Lavender pearl and green pearl will add a dash of color and enhance any outfit.
Guerlain Gloss D'Enfer in 900 Star Dust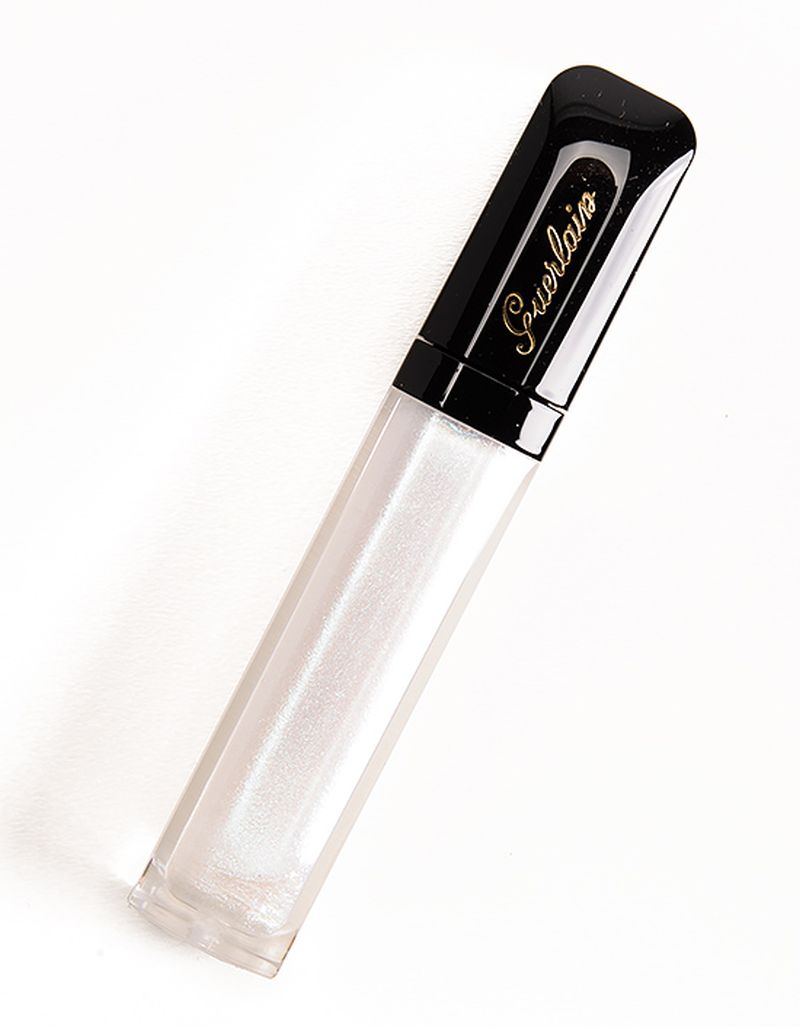 If you don't want to use a pastel lip stick, you can use this shimmery gloss to create a subtle pastel effect. 
Sephora Collection Pastel Hair Chalk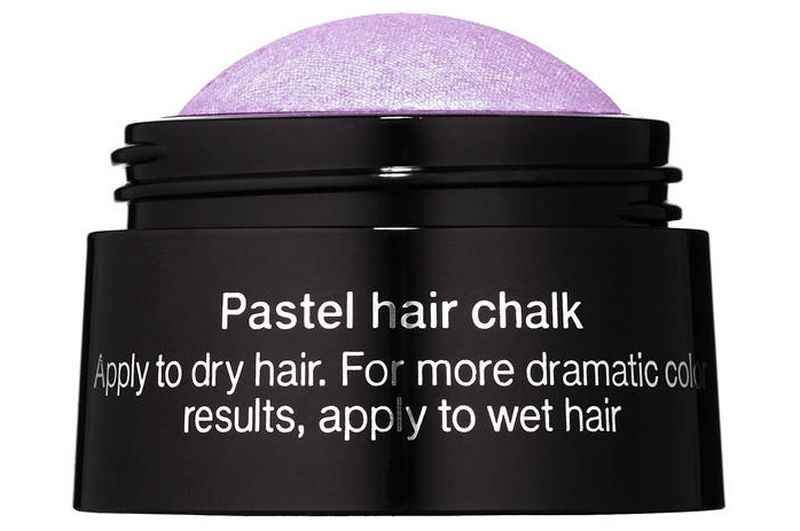 Give your hair colora makeover too, with the pastels shades from Sephora – lilac, pink and turquoise.
Blushes – YSL and Hourglass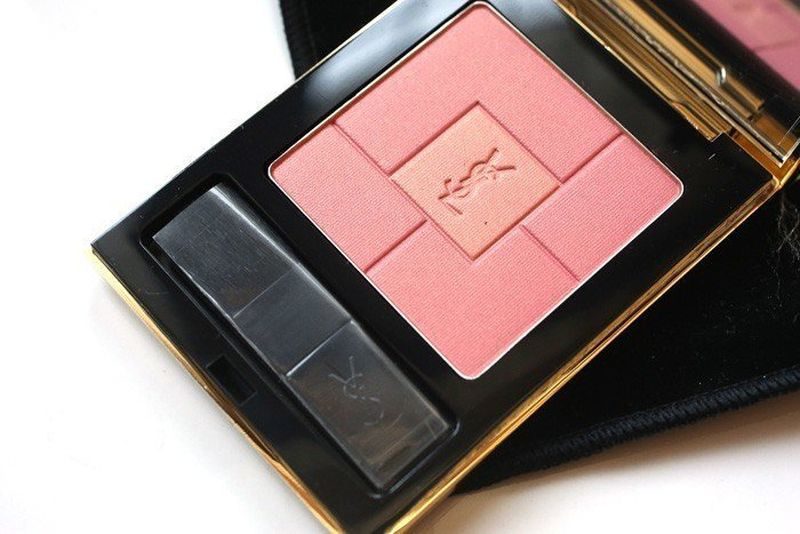 The rosy blush from YSL is absolutely stunning – its matte pink with gold highlighter looks gorgeous on the cheeks. Hourglass Lightning Blush is another blush which looks ethereal on the cheeks.
Pastel shades make you look trendy and chic. Do a few experiments and find out the best way these shades can enhance your looks.