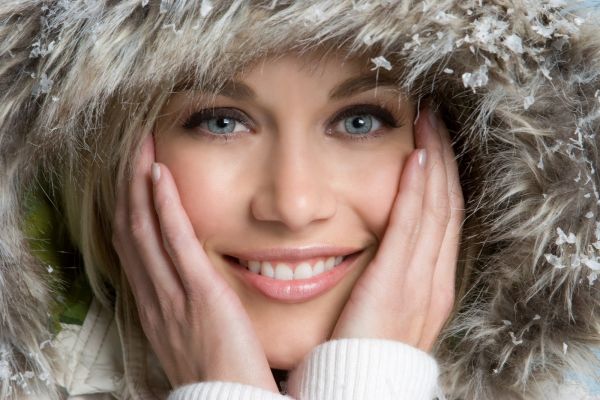 Every changing season has its own whims and fancies and calls for additional care to keep your skin and body healthy and glowing. However, if we talk of the winter season, the very thought of it reminds us of dry and dull skin, chapped lips, rough hair etc., all are a result of lack of moisture in the air, which in turn extracts and sucks up our body moisture, leaving it stretched and cracked. If proper beauty products, utilized in their correct forms, are opted for, you can easily face the challenges of the altering weather conditions without harming your physical beauty in any way.
Lets talk about some 'don'ts' of skin care during winter season.
Lingering in a hot shower: Spending hours under a hot shower can be very tempting, especially, when the outside temperature are dipping, however, too long a time, more than 15 minutes to be precise, spent under hot water can absorb the precious moisture present in your skin, hampering its lipid layer. Make sure not to turn on to very hot mode of water during baths or shorten shower times instead.
The worst cleanser: Soap based facial cleansers can do more harm to your skin than hot showers of water. Soap lather, being extremely harmful for the skin, all of us should switch to non-foaming cleansers, with the on-set of winters.
Applying foundation to flaky skin: One of the most common mistakes committed by women in general is applying foundation on dry skin. They seldom realize that this would only highlight their problem, instead of minimizing it. However, to get a smooth effect, first scrub your skin with an exfoliating scrub having gentle beads, accompanied by a night cream. Along with this, a dewy or satin finish, instead of the matte effect, moisturizing foundation should be opted for. Avoid anything powdery, rather, a tinted moisturizer can also be a great alternative as it is very sheer and never looks layered-on to skin.
The wrong lip balm: Chapped lips is a common feature during winters and to get rid of this problem one should use viscous and non-waxy lip balms to enable the ingredients to penetrate through the fissures. Heavily scented or flavored ones, or even lanolin based ones should be totally avoided, especially by people having sensitive skin.
Skipping SPF: Sun's rays hamper one's skin even during winters, even if exposure of the skin to sun's rays may be for a short period of time. To avoid your skin from absorbing these harmful rays, one should apply a broad-spectrum daytime protection moisturizer (UVA and UVB) with at least 30 SPF present in it.
Neglecting your hands: To prevent your fingertips from getting cracked and nails from peeling, one should wear gloves during the winter season. Use of mild, creamy hand soaps, instead of dry anti- bacterial ones is advisable, also, rubbing cuticle oil around nails to keep them hydrated make skin around nails soft and smooth. One should not forget to re-apply hand cream after every wash to keep their softness intact.
Frosty lids: Using frosted shadows to highlight your eyes and face can make them look washed-out. However, metallic blue and bronze shades can be a good option.
Rough feet: Feet is the most neglected part of our body and most of the time we end up doing nothing for them. To ensure smooth and beautiful feet even during harsh cold climate, we should get regular pedicures done in every 6 weeks or follow a foot-softening regime once a week by soaking feet in luke warm water followed by application of ointment to soften and heal cracks.
Not water-proof makeup: Its a myth that waterproof formulas are meant only for the summer heat. When it gets windy and biting cold outside, a regular eye make-up can leave your face all smudged in case you tear-up, so, its advisable to use waterproof eyeliner and mascara along with a cream based powder of the same color. If you opt to use foundation, it should be set with a translucent powder to avoid it from rubbing on your scarf or coat.
Over bronzing: Instead of over bronzing your body, it is better to use a body lotion with low dose of self-tanning ingredient, DHA, to impart your skin a more natural look. However, if you still want to go in for a full-on self tanner , choose the correct shade wisely to match your skin tone and make it look natural. Winter season can be really nourishing and healthy for your skin, provided you take proper care by adopting the necessary steps in order to keep it flawless and ever charming.