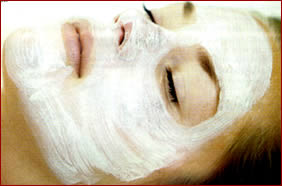 An article on honey points out the various benefits of honey for the purpose of rejuvenating the skin from inside. The article lists out three important aspects of honey in three stages, namely cleansing, toning and moisturising where honey fulfills its purpose, especially for dry skin. The tips are as follows:
1. For Cleansing – A suggested combination of honey, oatmeal and bee propolis is given to show the affects of honey's moisturising feature coupled with the cleansing features of bee propolis and the exfoliating properties of oatmeal.
2. Toner – Honey and Rosewater would go for the pH balance of the skin, where rosewater clears of dead tissues and honey maintain the moisture.
3. Moisturizer – You can always take a steam and then apply honey, to follow-up with a splash of cold water after the honey dries-off