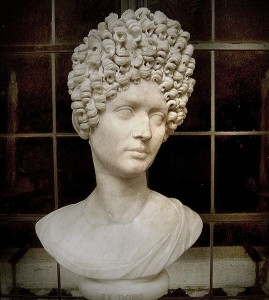 There isn't a lady on this earth who doesn't want beautiful, soft and silky hair. But most of us generally have a bad hair day. Worse, someone of us regularly tackle with frizzy hair that just doesn't seem to look good in most hairstyles. Frizzy hair can make you look disheveled even if you don the best outfit and ensembles, ultimately making you feel under confident.
Are you upset with your frizzy hair? Have you tried some smoothing shampoo, flat iron and anti-frizz gel but nothing works? Well, if yes then instead of running after a list of anti-frizz product we suggest you some hairstyles for frizzy hair. Since frizzy locks have volume and the ultimate 'I don't care,' texture, hence these hairstyles will make you look chic and stylish. They look pretty and aren't time consuming!
Carrie Bradshaw curls: This look gives the curls a soft finish rather than making it messy. The gorgeous thing about the look is its body, bounce and soft ends. To get this look just apply leave-in conditioner on damp hair. Dry it with a diffuser and if necessary take some oil in your palm and run over your hair to add smooth and sexy texture.
Textured wavy bob: This hairstyle is perfect for frizzy hair. It lends extra volume and interest. To get this look add some volumizing mousse to damp hair and let it air dry. Then take random sections around the curling iron and shape the waves with your hand.
The classic Afro: The Afro hairdo is perfect for thick hair, giving a sexy look and the best part about it is that you don't have to fuss about any tools. To get this look wash your hair with shampoo, while your hair are still damp, rub a few drops of hair oil between your palms and apply it through your hair, from the scalp to end. Then finish the look with a leave-on conditioner.
The beehive updo: Remember, Amy Winehouse's beehive! Yes, this volumized up doesn't just look great, but it also makes you look taller, slimmer and gives your hair the perfect look! To get this look, mist the roots with a dry shampoo to give your hair a little grip. Set the hair with hot rollers until they cool and then use a fine wide comb to get the crown. Now just sweep your hair up and pin them in place.
Messy fishtail braid: It's effortless, romantic, chic as well as sexy. Those with unruly hair get the unfair advantage! To get this look use mousse through damp hair and let it dry. Once your hair are dry, use curling iron and wide tooth comb to fit your hair at the crown. Once you have the volume make a long low messy fishtail and tie with elastic. This look gives a modern youthful effect.
Oversized bun: This polished look can be tried on a date or for a formal event. To get this look, work mousse through damp hair and let it dry. Then brush your hair to get a high ponytail at the crown. Tightly secure it with hair elastic then start back combing each section until it's voluminous. Finally wind the hair around the ponytail and pin it up.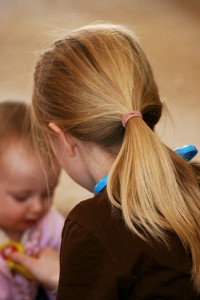 Tousled ponytail: This one is the easiest of all. To get this look, part your hair at the centre, then tease your hair at the crown with hairspray. Now finally, lightly comb the teased areas into a low ponytail near your neck. For a soft effect you can lose tendrils fall around your face.