The beauty treatments around the worlds are so numerous and abundant especially the natural beauty rituals that are coming from the ages. They were discovered by the ancients. These natural beauty treatments are the answers to all our beauty related questions. These require no chemicals and easy to make at home. So let's find out some of the ancient beauty secrets to include in our lives to get that perfect glow.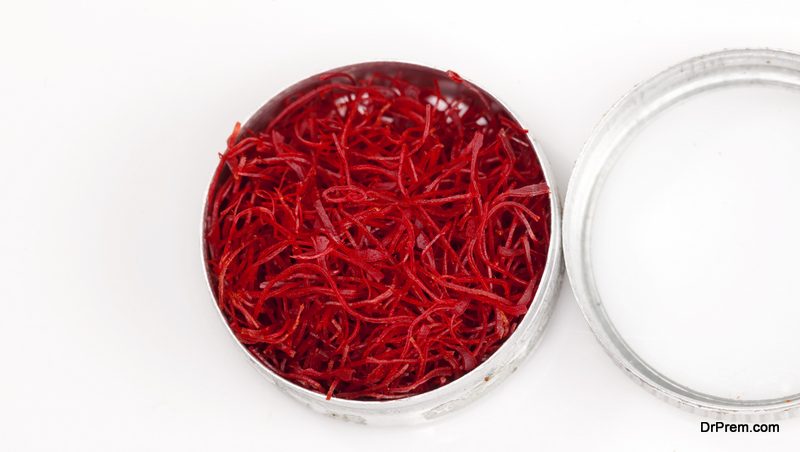 Saffron is one magical ingredient which has been used by so many people across the globe. For number of purposes it has been used beauty regime. One of the story we all had heard that it's the secret of Cleopatra's beautiful skin. She used infused saffron water in the bathing and that's the secret to her flawless beauty.
Nowadays, saffron is used in many products like medicine, perfumes and even in dyes. It has numbers of beauty and healing effects in the skin too and it makes the skin look perfect and radiant. This is the reason many Indian beauty products come with saffron flakes in it like cream, soap, lotion, oils etc. This beauty ritual around the world is still famous and some women still use saffron oil-based stains to improve the health and complexion of their skin and making it brighter.
2.    Milk bath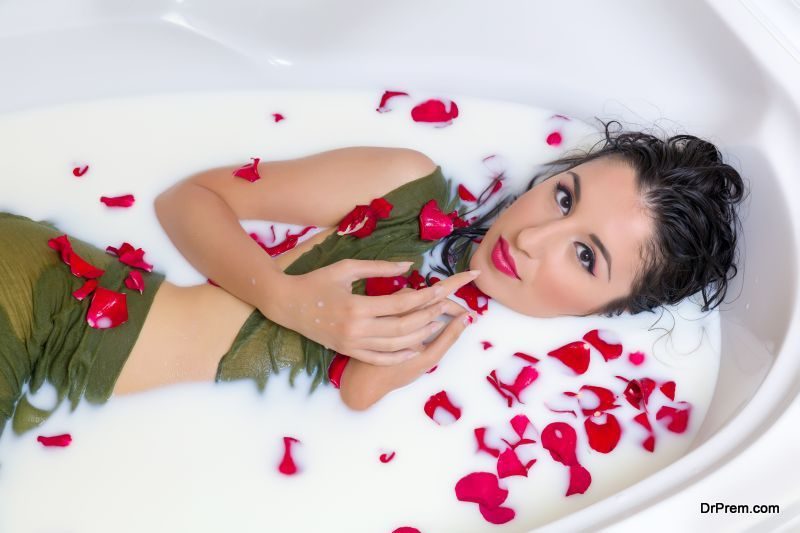 Milk bath is one ancient beauty secrets of Ayurveda, which some of your might have already heard. The secret to the beauty of India's princess, queens is the most important milk bath. The Egyptian queens used to add this as their everyday beauty rituals. Bathing in a tub filled with milk, honey, and rose petals was one of the ways they start their beauty regime with.
As we know milk is full of calcium, lactic acid, and proteins which help in the whitening, replenishing and nourishing and making the skin healthy. The healing and moisturizing effect of honey add glow, and rose petals give a freshness and pinkish glow to the skin. This overall beauty regime is the secret of queens and why they had the most stunning skin of their time.
3.    Pearl powder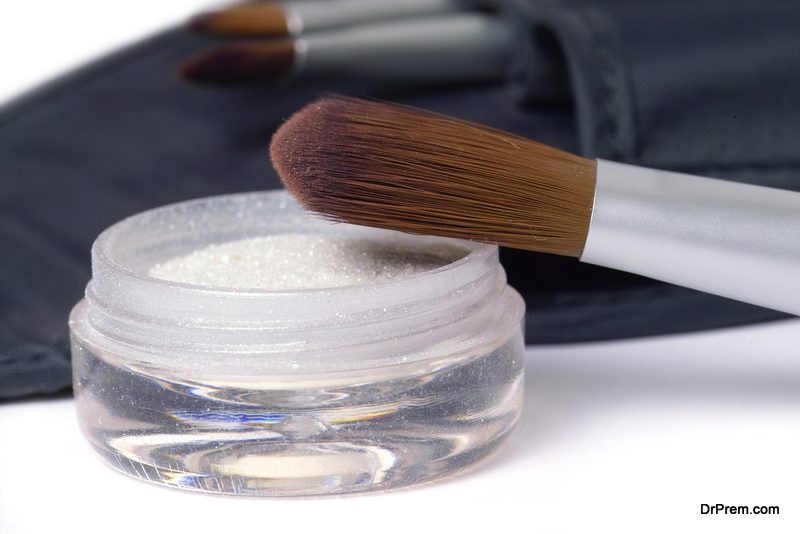 Pearl powder is one of the ancient beauty secrets which was used by the Chinese dynasties and emperor and empresses to lighten dark spots and used for inflammatory purposes. They used to consume the pearl powder for clearing the skin and in skin whitening. It plays an important role in removing spots and marks and making the skin clearer. It has been used in so many skin products as helps nourish the skin and give it a glowing and pearl whitening appearance.
4.    Turmeric powder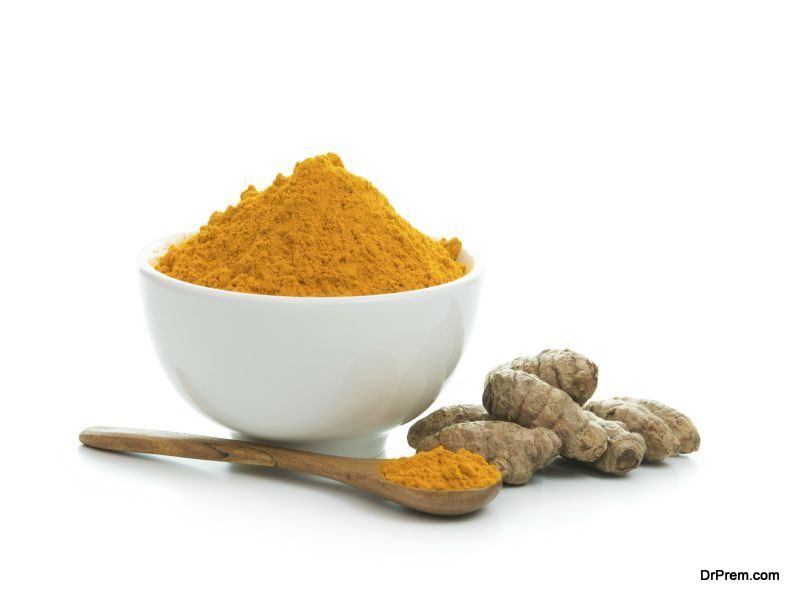 Turmeric is the most amazing and most effective natural ingredient we have. It is not only one of the ancient beauty secrets in Ayurveda; however, people have been using turmeric since ages.  Moreover, it's also an integral part of Indian beauty and has been used in beauty regime for years.
Turmeric is also said to be a special part of Indian weddings. There is a whole turmeric ceremony rituals take place before the wedding. It has many natural Ayurvedic effects on the skin also; and is said to contain medicinal and antiseptic properties. Moreover, it can heal, repair and makes the skin glow like no other ingredient. A face pack of turmeric combined with rosewater and milk could be just perfect for the skin. Ancient Ayurvedic beauty secret is never complete without this magical ingredient.
5.    Rosewater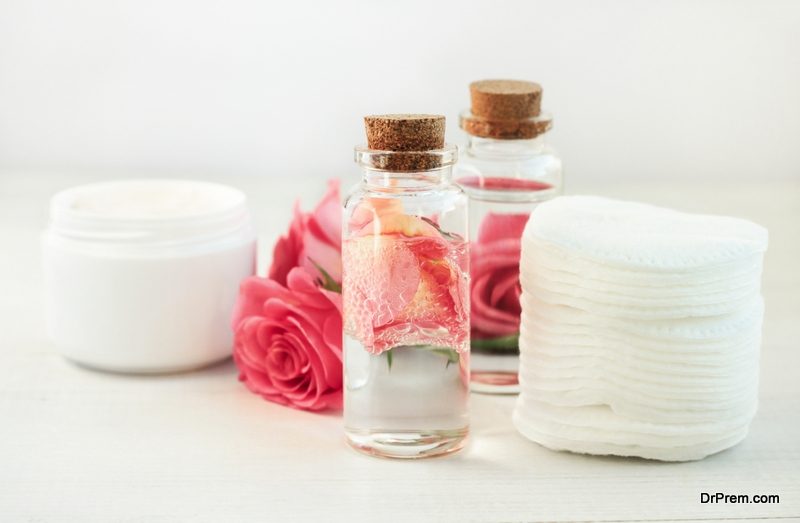 Rose water works amazing result for your skin. It's one ingredient which adds an instant spark to your face.  Rose water though has roots in ancient Egypt; they have been using and kept this as the main ingredient in their natural beauty rituals. Rose water is the ancient beauty rituals around the world; it was included in the bathing tub filled with water to add a freshness and aroma.
You can use it as a toner, add it to skin masks or in use it face pack. You can just dab it on your face with a cotton ball which instantly makes your skin feel fresh. Apart from all this, rose water makes you feel all day fresh because of its amazing aroma.
6.    Chinese Tea Cleanse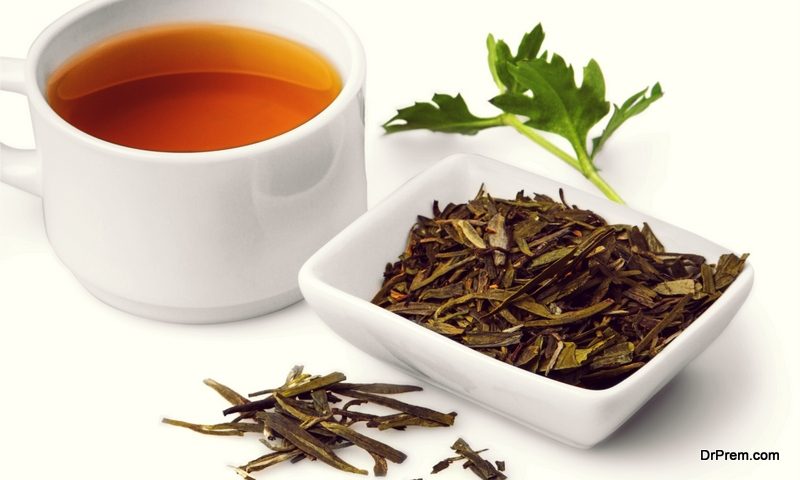 Chinese are the hard believer of holistic beauty. Herbal Chinese tea is one of the most important ingredients that they use from ancient ages till now. The Chinese green tea helps in flushing out all the toxins from your body. It helps in the digestion and maintaining the proper digestive system.
Jasmine tea is famous for the skin. Drinking jasmine tea helps to add a glow to your skin making all the lines and unevenness and dullness disappear. The Regular intake of this herbal tea will improve your skin health making it better and fairer with time. 
7. Egg whites in beauty rituals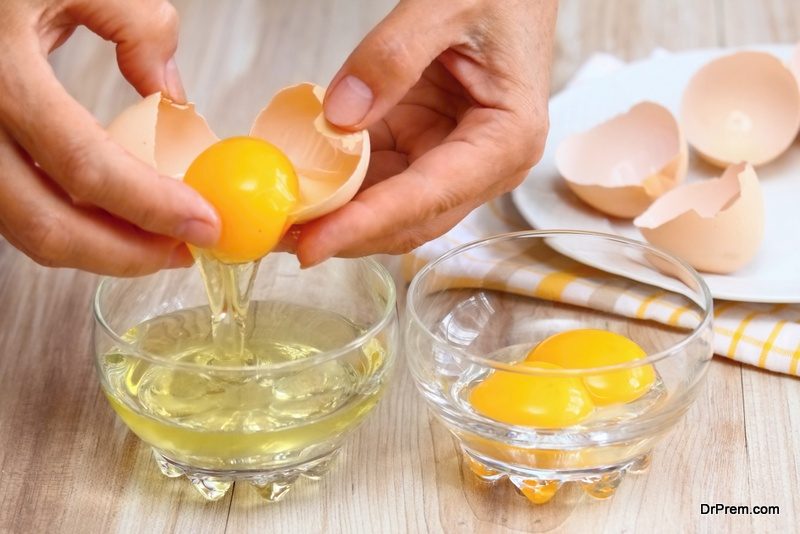 There are some strange beauty rituals followed by the women in Elizabethan England. But one of the useful rituals and probably which is not dangerous is using raw egg whites to their skin. Raw eggs are enriched with protein which helps in skin care. You can also use it for smooth looking skin and skin tightening; wherein you will see some significant improvement and results.  The raw egg helps in fighting the wrinkles and sagging skin. People also use this to get the brightest, youthful, even toned and younger looking skin. Many women around the globe today use it as a face mask or pack;  and, it also used as a hair mask to get the healthy shiny looking skin.
8. Coconut oil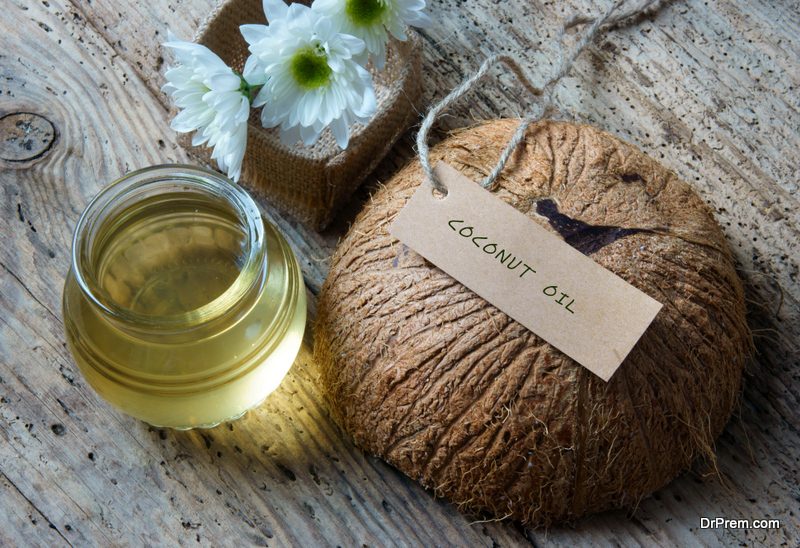 Coconut oil is undoubtedly the most useful beauty ingredient which is being used for ages. It's one of the ancient natural beauty rituals and secrets of Ayurveda; the use of this miracle product is very popular among women in South Asian Countries. Coconut oil works best to moisturize the scalp and makes gorgeous flowing locks. For ages, mothers and grandmothers use this oil for various purposes. We also use it and include in our beauty regime with obvious reason. It's the secret of their long, black and flowing hair.
Beauty secrets followed across the globe
From time immemorial, we have seen our grandmothers insisting on using home remedies to enhance our skin and other beauty assets. This has been the trend all over the globe, irrespective of the customs and traditions of the people. Though our modern mind refuses to use these home beauty treatments, none of us can deny the fact that they are more reliable than the market products. The natural ingredients are not only inexpensive, but also harmless. However, witnessing so many beauty products doing more harm than gain, it is never too late to go back in time and follow the most secured method. Here is a list of ten natural beauty secrets followed across the globe. Read on and adopt these secrets to enhance your looks.
1. Neem from India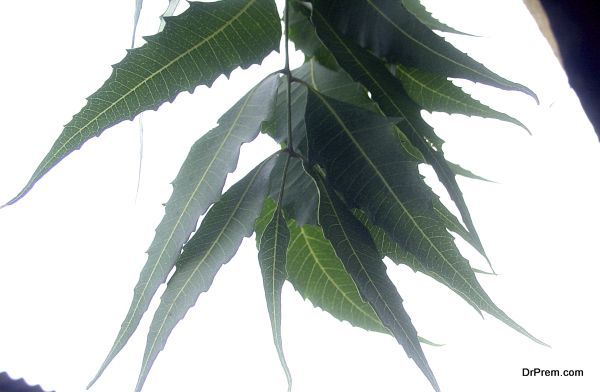 If you want glossy hair with dandruff free scalp, then try a weekly massage of neem leaves boiled in coconut milk. This concoction helps in loosening dandruff and other infections from the scalp and nourishes hair deeply, giving you a glossy and soft mane. The recipe comes from the much valued ancient Ayurvedic books of India.
2. Tepezcohuite from Mexico
Tepezcohuite is basically a tree found abundantly in Mexico. The bark of this tree contains a lot of astringent properties which makes it a great thing for your skin. Rub the bark on a rough stone with some water and use the paste on your skin for preventing infections and keeping away scar formation.
3. Camellia Oil from China
Camellia oil is traditional cooking oil in South China. Women have used it for centuries as traditional stretch marks remover oil. Regular application helps prevent stretch marks and discoloration.
4. Garlic from Dominion Republic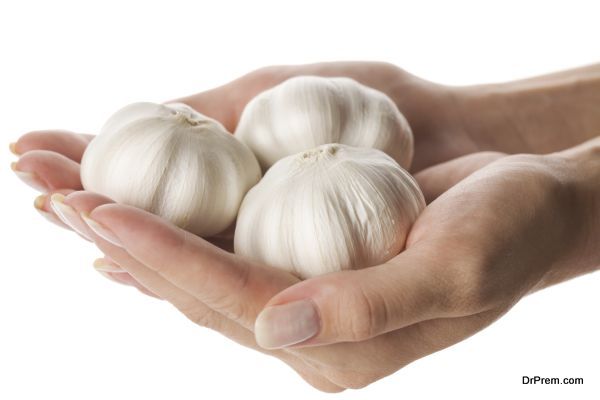 If you have chapped nails and want to get rid of them, then use this recipe from DR. Chop a few garlic cloves and put them in a bottle of top coat. Let it soak for about a week and then use this concoction on your nails regularly. Gently massage this concoction on your nails and see your nails becoming stronger and healthier.
5. Sake from Japan
Sake is not only good as a beverage, it is equally good as a skin softener also. You can try a sake bath by adding a cupful of sake in your bucket of water once in a week. The kojic acid found in Sake will not only soften your skin, it will also reduce hyper pigmentation from your face and body.
6. Black Soap from Ghana
Black soap from Ghana is a very popular beauty ingredient. It is made up of plantain skin which is a treasure trove of vitamin A and E. It also contains Shea butter. All these ingredients are like a great boon for our skin and their combination in the soap helps in gently cleansing the skin and moisturizing skin at the same time.
7. Milk from France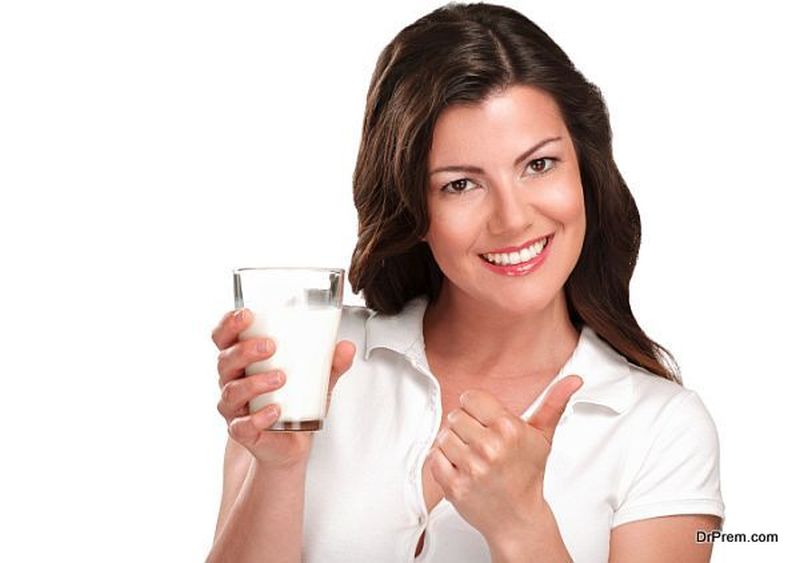 Milk contains lactic acid which is a gentle exfoliant and natural bleach. Milk is the secret behind the soft and supple skin of the French women for many years. You can also try it either by adding whole milk to your bucket of water or by applying it directly on the face.
8. Manuka Honey by New Zealand
Manuka honey is full of antimicrobial properties and is a natural humectant. Both these qualities makes it ideal for moisturizing the skin and bringing a glow to the face. You can apply directly on the face. You can also add rose water, if you want to dilute it.
9. Argan oil from Morocco
Argan oil is highly beneficial for hair and skin as it deeply moisturizes and conditions them. This oil gets easily absorbed in the body and brings instant softness to skin.
10. Passion flower oil from the Amazon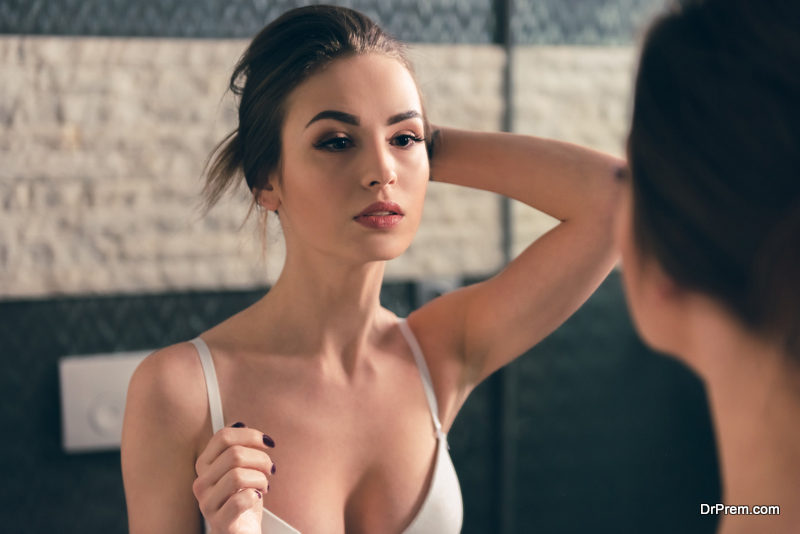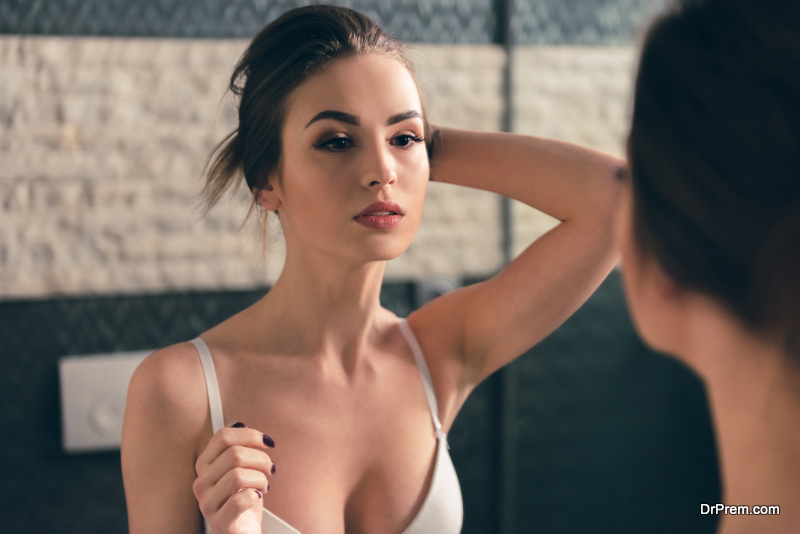 Amazonian women have used passion flower for decades for glossy hair and glowing skin. It has anti-inflammatory abilities also and is rich in fatty acids and vitamin C which are responsible for strengthening collagen of skin and make it supple. You can massage the oil in your skin and hair for a healthy glow and soft mane.
Chinese natural beauty tips
Amongst the oldest Oriental civilizations, the Chinese Civilizations hold secrets to the overall beauty, well being and health of a person. In the ancient science of Chinese Medicine, the principal of "beauty is skin-deep is inherently and strictly followed. The inner health is of primary concern in order to restore the outward beauty and splendor. The healing methods also involve intake of special potions made of special rare herbs and minerals which work internally to bring back the natural luster. Following are 8 such incredible health and beauty tips validated by Chinese medicine:
1.    Get those Twinkling Eyes: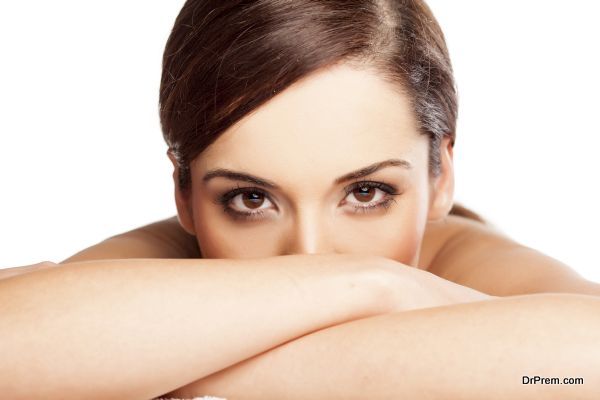 Eyes are not only windows to your soul but also windows to your inner health. Chinese medicine also upholds this fact elaborately. Any dysfunctional defect in the internal organs of the body can dull the natural shine of your eyes. The bright twinkle in the eyes of a baby is hardly retained in the eyes of grown-ups. The most probable cause for these lack luster eyes is hypertension and disturbed mind with long term emotional problems. The first step to restore shine in your eyes is to start by working through these long pending emotional issues. Chinese medicine suggests herbs like: lyceum fruit, black sesame seeds, and privet fruit. Some names of good food for eyes include shepherd's purse, raspberry, and animal liver.
2.    Get rid of Bags under Eyes:
Bags under your eyes are clear indications of a dysfunctional kidney and excretory system. This can also mean premature aging, hair-loss, infertility and lower back problems. Besides these, kidney problems can also results into blood stagnation and allergies of different types. The Chinese System suggests that it is better to reduce the workload and get more rigorous movement into your sedentary lifestyle. This will let the blood circulate more and thus ensure well-functioning kidneys and flushing of toxic wastes from the body. The use of herbs like Chinese chive, walnut, cohosh, oysters, pork, mutton and horny goat weed can gradually but significantly correct the kidney problems. Blood stagnation can be dealt with foods like celery, rose, chicken, soybean, corn, eggplant and cucumber. For allergies, you should try foods like garlic, ginger, welsh onion, chicken, beef, and chestnut etc.
3.    Treat Acne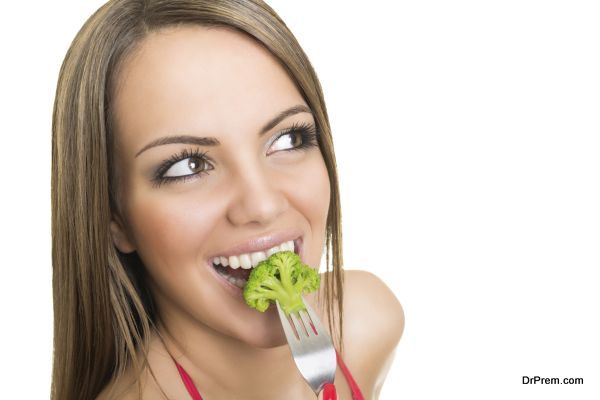 Acne is the name given to ruptured skin inflammations due to too much heat, excessive toxin release or hormonal imbalance. They are also knows as pimples and can break out on any part of your body wherever the skin is more sensitive. Chinese medicine suggests foods like seaweed, mung bean, Chinese hawthorn, Job's tears and intake of plenty raw vegetables. Acne is largely caused due to irresponsible eating and consuming fast foods. Thus, to treat acne it is best to avoid too spicy or too greasy foods besides making sure you drink enough water and eat sufficient amount of fruits and vegetables.
4.    Forget Dry Skin
People living in areas of dusty and torrid climate can find it extremely difficult to deal with dry skin. Water is the foremost constituent requirement in order to get rid of the dryness of the skin. Therefore, less intake of water can also cause dry, parched and broken skin. Chinese medicinal science suggests certain moisturizing foods that can help cure dry skin. These are soy, asparagus, spinach, barley, salt, apple sea weed, tangerine, peanut, honey, oysters etc. Several moisturizing packs like a Sea weed facial pack can work wonders for your dry skin.
5.    Cure Eczema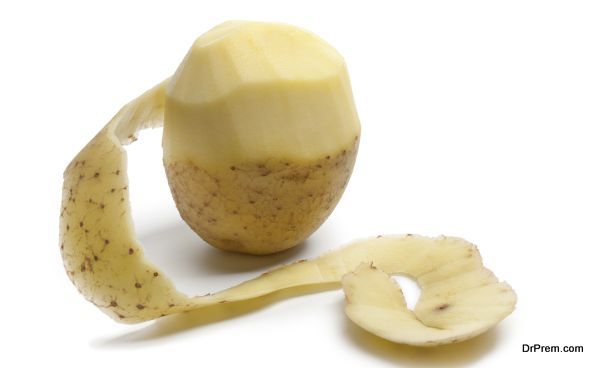 Eczema is a very common skin disease which is caused by imbalance in hormonal levels, digestion problems or skin infection. If its progress in not controlled, this disease can be very painful and very upsetting to your daily life schedule. The ancient Chinese medicinal science refers foods and herbs like guava, mugwort, Asian dandelion, wild chrysanthemum, Irish-potato and clan can hugely help in curing this disease gradually.
6.    Cure Psoriasis
Psoriasis is chronic immunity related disease that effects skin hugely. In this disease, the immune system sends out faulty signals to the skin cells, making them age rapidly. This forms patterns of dead skin on the body and can be cause of huge concern. The cause of psoriasis is believed to be hormonal imbalance, environmental factors like stress and genetic causes as well. Chinese medicine suggests Turnip leaf, grapefruit, vinegar, black plum and cloves in healing psoriasis gradually.
7.    Stop Premature Graying of Hair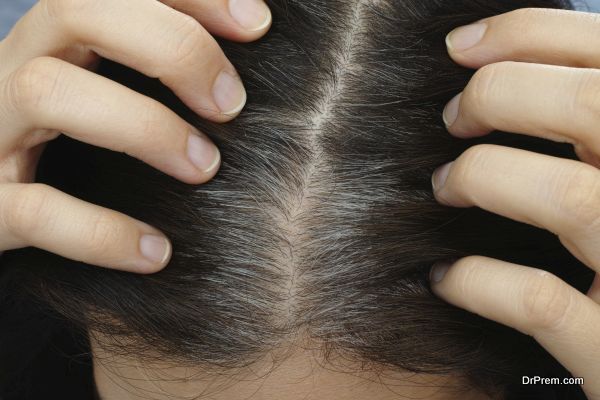 It is not difficult these days to spot youngsters with graying hair. Although it is disheartening, but it is also a reality that more and more people are facing kidney problems silently given to leading hectic lifestyles and improper food habits. Premature grey hair is also caused due to skin ulcers and urinary disorders. Herbs and food that you can try to cure graying hair is soybean and dried persimmons.
8.    Arrest Premature Aging
Early onset of wrinkles on skin, decreasing eyesight, receding hairline and increasing fatigue can really be of great concern as these clearly suggest an aging body. All of these can be more distressing if your actual age in numbers is not so much so as to translate into the above mentioned conditions of aging. But if it is so, then it is known as Premature Aging and is very prevalent amongst people today. In desperation people opt for popular anti-aging creams and facials only to deepen the harm happening already. Instead, the natural science of Chinese medicine suggests herbs and food like walnut, chicken, horny goat weed, ginseng, deer antler velvet, lyceum fruit and red date to arrest premature aging.
Indian natural beauty tips
Indian divas have always been known for their exotic and alluring beauty. The secret behind this is that they mostly rely on natural and home remedies for enhancing their divine beauty. Naturally, if you use cosmetics on your skin which are chemical free, then you are sure to get a dewy and flawless look. The best thing is that these beauty products can be made at home and being natural, they would hardly have any side effect. So, here we reveal for you four Indian beauty tips which would rejuvenate your skin:
1. Beautify your skin through Ayurveda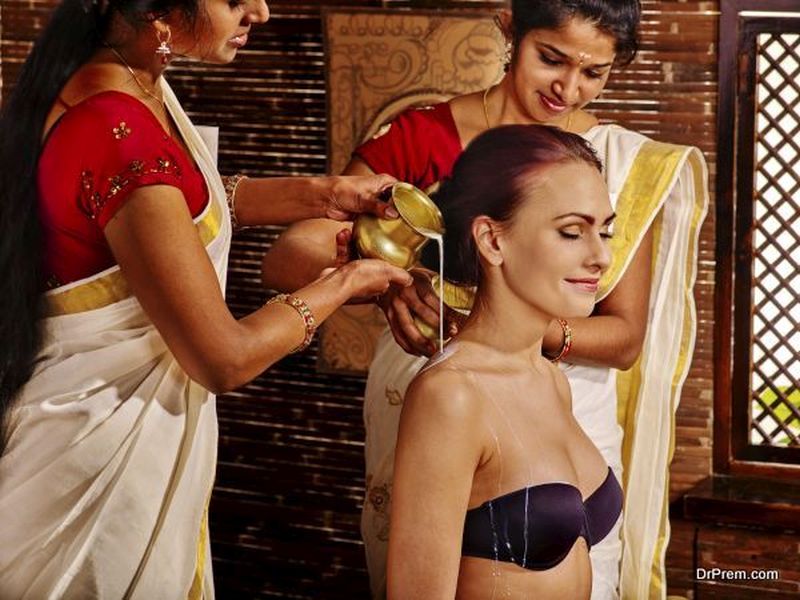 Ayurveda is the most ancient form of treatment for any ailment. Especially, it gives many options for refreshing the skin and making you look beautiful. This form of treatment uses herbs and botanical ingredients to solve any skin problems. Of course, you are sure not to suffer from any side effects after the application of these natural herbs. So, you feel free to apply the paste on your body and face. If you want to make your face flawless and silky soft, then you can try the ayurvedic facial treatment which makes use of natural ingredients like milk, raw vegetables, fruit juice and cooking oil. For acne trouble, the natural way through which you can get rid of it is by mixing equal amounts of lemon juice and rose water, and applying it on the affected area. This would surely cleanse your skin from deep within and add vivacity to your face.
2. Home remedies can work wonders
People in India make use of natural materials which are available in their surroundings. The use of herbs and plant extract helps in healing many beauty complications. From losing weight to clearing facial skin, there is a natural treatment available for everything. Treatments could also be selected according to your emotional and mental needs. Use of aromatherapy in beauty treatments is common. In this, scented oils are used to revitalize and balance the systems of the body. The aroma of sandal paste is rejuvenating and is used to keep the mind fresh.
3. Yoga and rejuvenation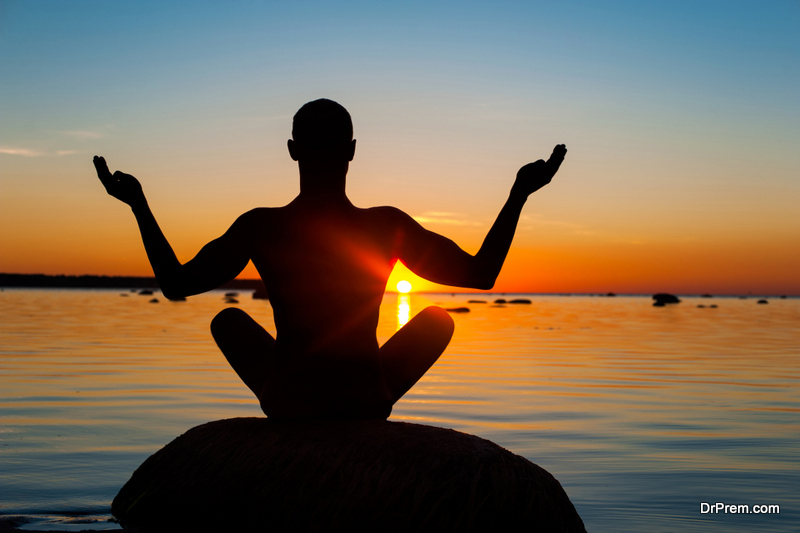 The origin of yoga lies in India. It gives tremendous health and beauty benefits. You can call it the best way of healing the body through self enlightenment. Performing yoga can make your life better as it treats several diseases, cures sleep disorders and revitalizes the soul. If you really want to try yoga, it is advisable to consult a yoga expert who can teach you the correct postures so that you get the maximum benefit. A yoga technique which would help to cleanse your body's impurity is by trying the 'sutra neti'. This cleans the nasal passages and further removes bacteria from them. You can perform this yoga 'asana' by pouring water into one nostril and allowing to exit through the other.
4. Try the Bollywood diva make up
You must have seen the Bollywood bombshell's glitzy make up. You too can look like them by copying their make up techniques. Line your lower eyelids with a dark gray eyeliner pencil. Finally, smudge this line with a matching eye shadow. Applying two coats of mascara will create magic and you will dazzle like a Bollywood diva.
Conclusion on natural beauty tips
In a nutshell, during these toxic times, where more or less everything is injected with harmful chemicals and nothing is easily available in its purest untouched forms, even Healing and Lifestyle Practices are turning towards ancient traditional methods. The damaging effects of synthetic beauty products manufactured through laboratory chemicals have also been revealed over and over again. People from the urban cities of the world are consciously reducing the intake of over-the-counter medications for most of their minor ailments. The alternative, thus, exclusively rests in the herbal and the natural way of living life and taking care of the body and mind.