Nail art is a creative way to enhance the beauty of the nails. While doing nail art, it can be difficult to accomplish the variety of designs available. Moreover, we feel like going to some professional for doing it, as we think we cannot make those nail designs.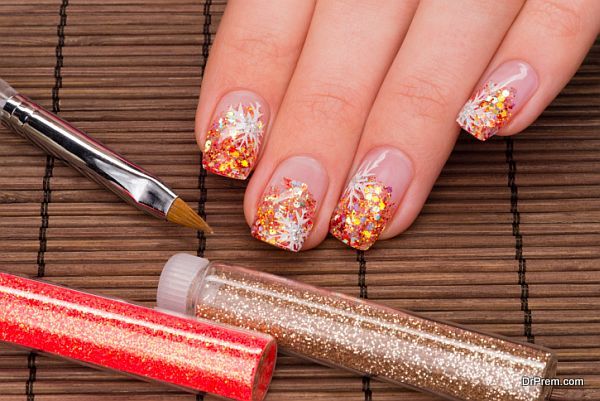 Out of so many designs to paint nails, Geometric nail art seems to be little tougher because of complicated geometrical shapes involved. With following tricks to design this nail art, you can make perfect geometric shapes giving your nails perfect look. Moreover, after trying these designs you will not feel like going to the professionals for making those complicated designs.
Zigzag geometric nail design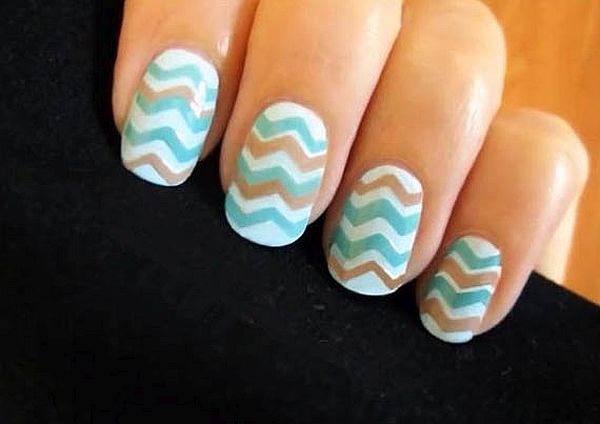 Making zigzag design seems quite difficult. For making this design, you need to get all the supplies. Get your nail paint, tape, and shiner at one place. Start by washing and shaping the nails. Trim them properly to create the perfect shape. After trimming nails, cut three pieces of tape in triangular. Now place them on the nails in zigzag shape. Taking your nail paint, now apply two coats on your nails and let it dry. After few minutes, carefully remove tape from nails. You will see the perfect geometric design making your nails look elegant.
Patterned nail wrap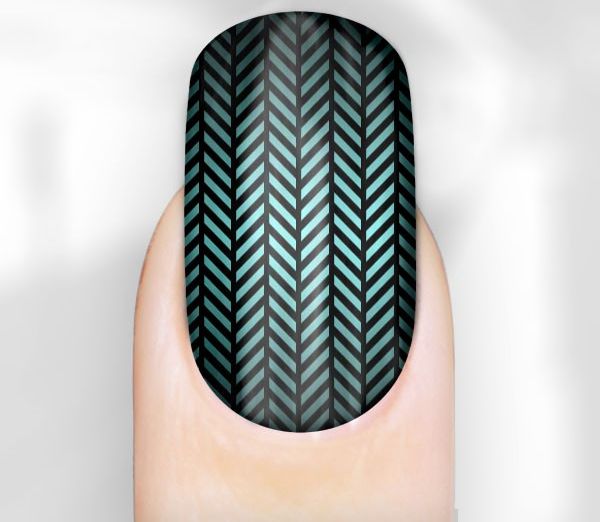 For decorating your nails with patterned nail design, you will need to collect nail paint, patterned nail decals and shine for shiny touch. Begin by creating the desired shape of your nails. Now apply two coats of nail paint and let it dry for few minutes. After the nail paint is dry and smooth, cut the nail decals in your favorite shape and paste it on the nails. Patterned nail decals makes perfect geometric design making your nails look stunning.
Linear equation nail design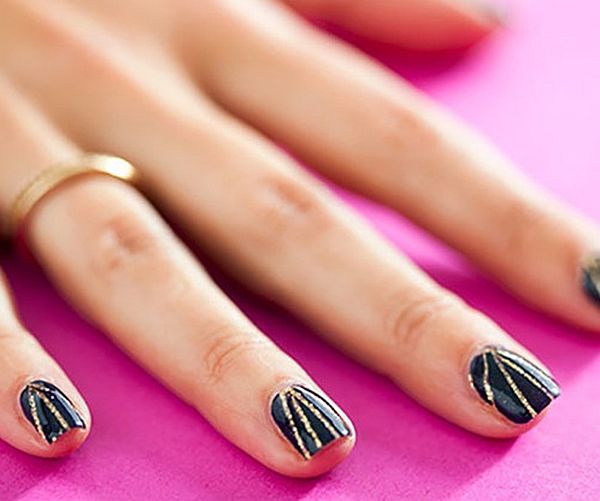 Geometric nail designs appear quite complicated, but making these is quite simple. For making this design, you will need two nail paints and a painter's tape. Start by applying one coat of nail paint and let it dry. Now cut two stripes of painter's tape and make two parallel lines at the top of the nail. After you have placed stripes on all the nails, apply another shade on all nails. Let it dry for some time and then remove the stripes carefully. You will love these crispy and perfect lines as soon as you remove the stripes.
Elegant flowers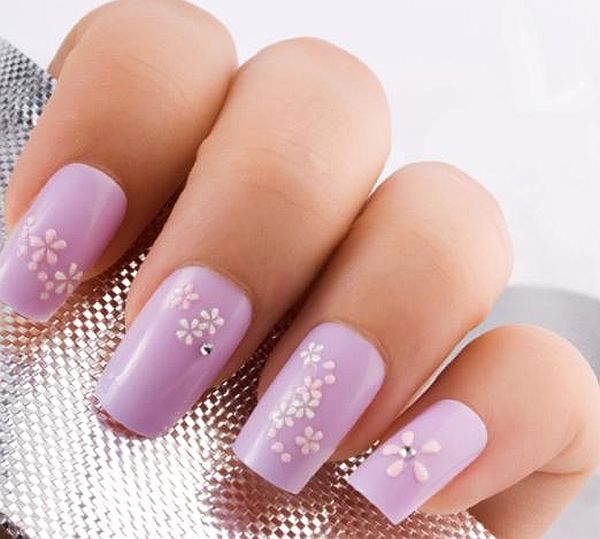 For making this design, apply white color to nails and let it dry. After it is completely dry, tap a nail art brush in pink or red color lightly. Now tab this brush on nails gently ad softly to make flower shape. On completing it on all nails, take green color and make small leaves around the flower. Let it dry and you are done with making geometric flowers on your nails. You will have elegant nails as soon as you finish the nail design.
Summary
Geometric designs make nails look trendy and beautiful. With this style to do nail art, you can completely change the look of your nails making them better and stylish. Moreover, this nail art is simple yet unique.